Let's take a drive and talk about the new year. We'll focus on what may be coming down the pike in sports.
We hope it's a happy and prosperous 2019 for you.
1. We begin with a question that might torture Nebraska fans a bit: If you could pick one of the following options in 2019, which would it be: A Husker win in the NCAA men's basketball tournament or a first-place finish by the NU football team in the Big Ten West Division?
Obviously, the ideal would be both occurrences. But that wasn't an option put forth last week by the esteemed Jake Sorensen, who co-hosts "Early Break" (93.7 FM) from 6 a.m. to 8 a.m. weekdays with yours truly. 
A couple words might come to mind as you ponder the question: novelty and enormity.
"Novelty" because Nebraska seeks its first-ever win in the NCAA men's basketball tournament. If it finally happens, the novelty factor would enhance the excitement. It would be an incredibly exciting and memorable time in our state.
Incredibly exciting? In the NU hoops realm, I think back to "No Sit Sunday" at Pinnacle Bank Arena on March 9, 2014, the final day of the regular season. Nebraska defeated ninth-ranked Wisconsin 77-68, and the energy in the steamy building that afternoon was overwhelming. The Huskers headed into the postseason riding a wave of momentum.
Never mind that they dropped back-to-back games to end the season -- against Ohio State in the Big Ten Tournament and Baylor in the Big Dance. Instead, take yourself back to the electricity and intensity in PBA for that game against Bo Ryan's Badgers. If Tim Miles and company were to win in the NCAA Tournament, it would cause even more of a frenzy in this state. Don't underestimate the novelty factor.
It all would feel enormous.
But let's face it, Nebraska football commands the market in our state when it comes to enormity. Even small occurrences can feel enormous. "No angle too small when it comes to Husker football," an editor once told me.
Think about the fervor that would accompany Nebraska winning its division in football and advancing to the Big Ten championship game for the first time since 2012. If that were the case, it's likely the Huskers would have a double-digit win total -- which could mean Adrian Martinez in the Heisman Trophy conversation.
It would mean Scott Frost's reclamation project is ahead of schedule, and likely would create a wave of momentum in recruiting. In fact, such a scenario would energize the entire state and boost the economy. Yes, that enormous.
Bottom line, football is king in this state. Always will be. So there's your answer.
2. Former Nebraska quarterback Zac Taylor is going to be an NFL head coach.
It's not a question of if, but when.
I'm guessing it could happen in a matter of days. This just in from USA TODAY: The Los Angeles Rams have become a hotbed for coaching candidates lately under Sean McVay and that's not likely to change this year. After losing Greg Olson and Matt LaFleur to offensive coordinator jobs this past offseason, quarterbacks coach Zac Taylor could be the next to leave. According to multiple reports, the Arizona Cardinals have asked to interview Taylor for their head coaching job, which opened up when Steve Wilks was fired Monday.
A 35-year-old native of Norman, Oklahoma, Taylor already has had an eventful coaching career, including a short stint as the Miami Dolphins' offensive coordinator in 2015 and the same role at the University of Cincinnati in 2016.
However, "I learn so much from Sean McVay every single day that I'm around him," Taylor told me last January.
Which is saying a mouthful because Taylor thinks the game at a high level himself. But McVay has reached the top of his profession for good reason. He spends the offseason learning about how defenses attack his offense. He never stops learning.
What's more, "Sean's recall is different than anybody I've been around," said Taylor, the Big 12 offensive player of the year in 2006, when he led Nebraska to the Cotton Bowl. "I'd like to think I have good recall of games I've been a part of and plays I've been a part of. But this guy's recall is unmatched.
"He just remembers every film clip he watches instantly. He can regurgitate it three days later, six months later, a year later. He's got recall that I just don't think is normal. He's just got some rare traits. And he works harder than probably anyone I've ever been around."
Yes, the work is hard in the NFL. The hours can be long. But Taylor is having fun -- and he appears to be on the verge of a pay raise.
You have free articles remaining.
3. Another former Husker, Jake Peetz, is currently preparing for the national championship game as a member of Nick Saban's staff at Alabama.
A native of O'Neill, Peetz is actually in his second go-round with Saban. He also worked for the Tide in 2013, when his main tasks were focused on the passing game.
"People ask me the secret to coach Saban," Peetz told me in March 2017 when he was the Oakland Raiders' quarterbacks coach. "I tell them it's so simple that you're not even going to write it down, and you're going to think I'm hiding something from you.
"It's this: Everybody has a defined role and expectation, and you're held accountable to that. That's what it is to the nth degree. Your role is defined. You're going to have a very high expectation, and you will be held accountable, and you're going to be given every opportunity to succeed.
"I think I'll look back at that experience, working for Coach Saban, as the defining moment in my learning and my understanding -- and being pushed to the limit."
Saban has put together a machine in Tuscaloosa that's really something to behold.
4. If I seem overly fixated on the fact former Nebraska great Dave Rimington was the 1981 Big Eight offensive player of the year as a center, well, you're right. It's an accomplishment that boggles my mind to this day.
The subject came up the other day as I interviewed Rimington about the Rimington Trophy, which will be awarded to Garrett Bradbury of North Carolina State on Jan. 12 at the Rococo Theatre in downtown Lincoln.
A legend in his own right, Rimington invoked the name of another Husker legend as a factor as to why so many NU greats of that era won conference and national honors.
"Don Bryant was such a good sports information director," Rimington said of the late Bryant, a Lincoln High graduate. "I mean, we had really good teams. But 'Fox' knew everybody. There hasn't been a guy like 'Fox' since he left. He was a special guy."
5. We can all agree that social media has made the world louder and angrier than ever. It's part of the reason major-college head coaches are under more pressure than ever.
Mark Richt was under contract through 2023 at Miami, yet walked away from the head coaching job Sunday, essentially leaving $20 million on the table. He said he resigned because it was in the "best interests of the program." But you wonder how much the noise on social media following Miami's 35-3 loss to Wisconsin in the Pinstripe Bowl contributed to his decision to retire at age 58.
The noise from fans and media gets louder than ever -- more quickly than ever.
It can get debilitating. Ask any former Nebraska head coach.
If you have millions in the bank, maybe it's easier to just say the heck with it all.
6. I don't mind saying it, I sometimes miss the hell out of the 1970s ...
When Ken Stabler showed up at the Astrodome five minutes before kickoff in his street clothes, the Oilers were worried. But after he threw for 150 yards and two touchdowns in the 1st half, they told him to just keep playing in the leisure suit. pic.twitter.com/K8TD7MPayX

— Super 70s Sports (@Super70sSports) December 31, 2018
1940 season: Rose Bowl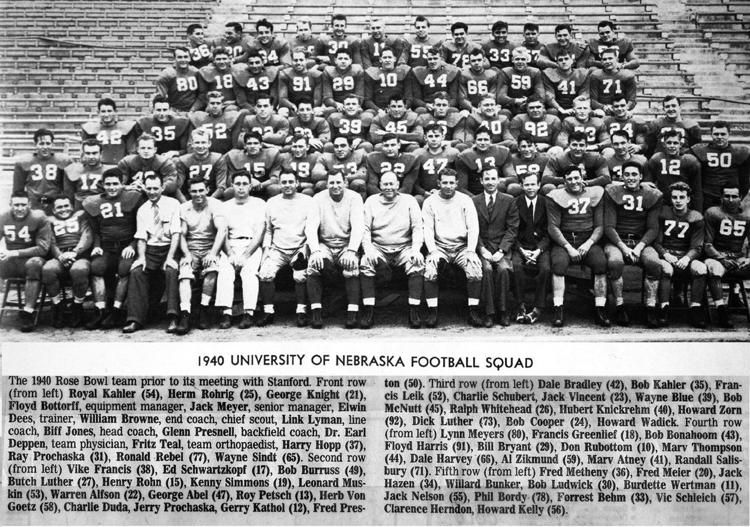 1954 season: Orange Bowl
1962 season: Gotham Bowl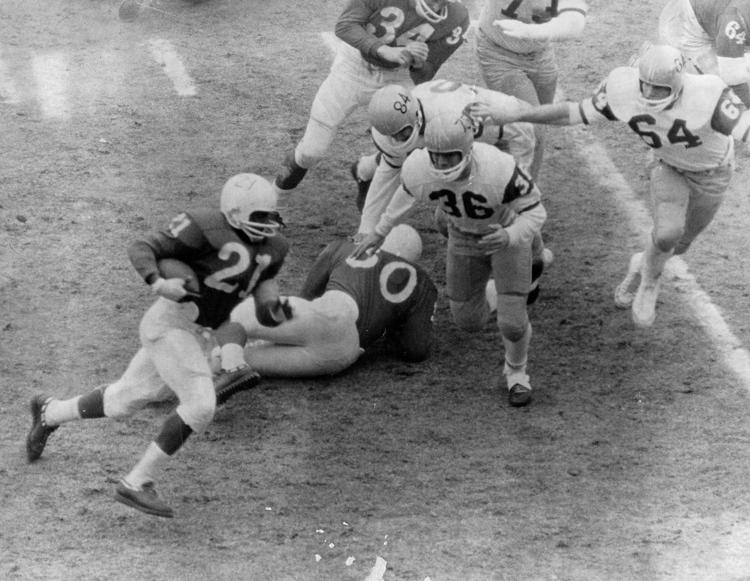 1963 season: Orange Bowl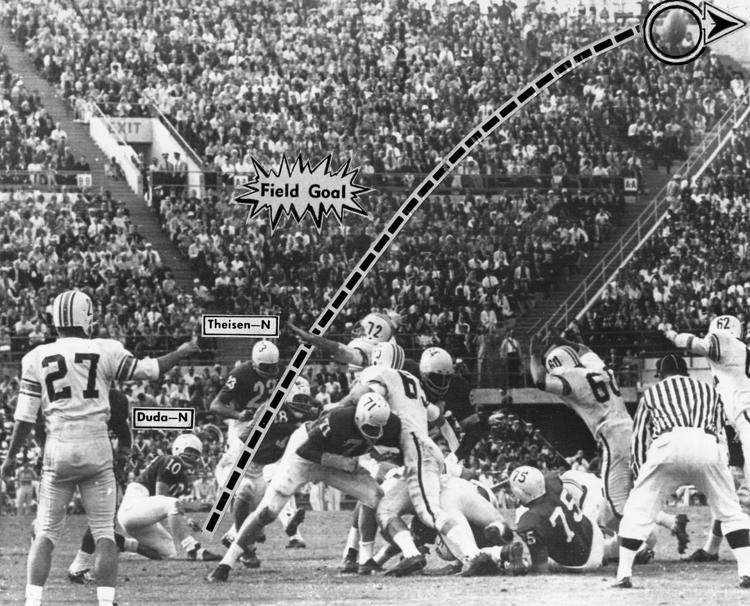 1964 season: Cotton Bowl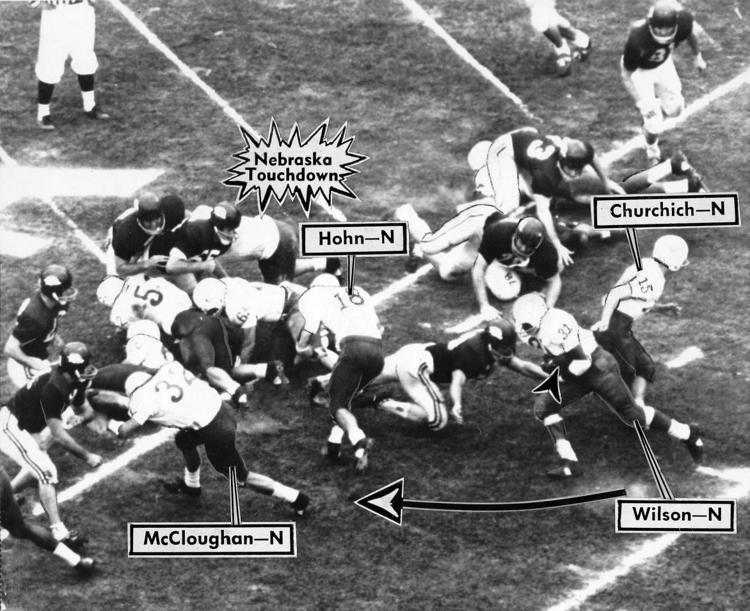 1965 season: Orange Bowl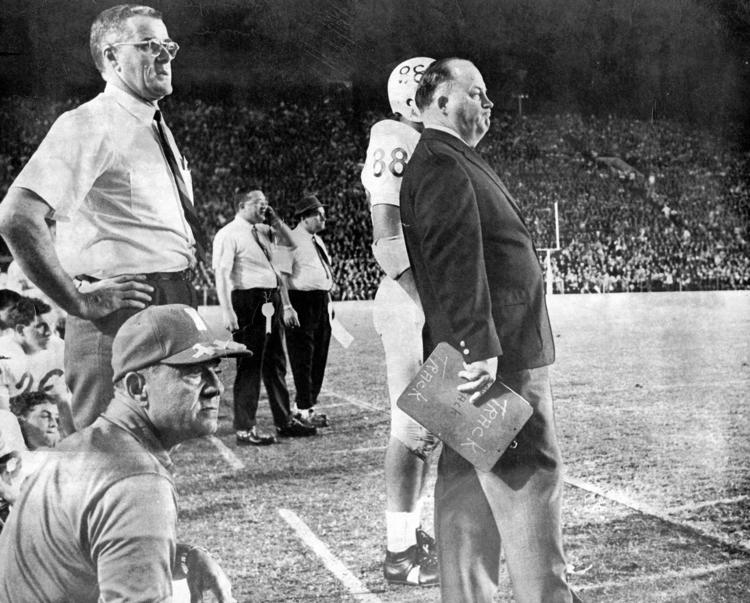 1966 season: Sugar Bowl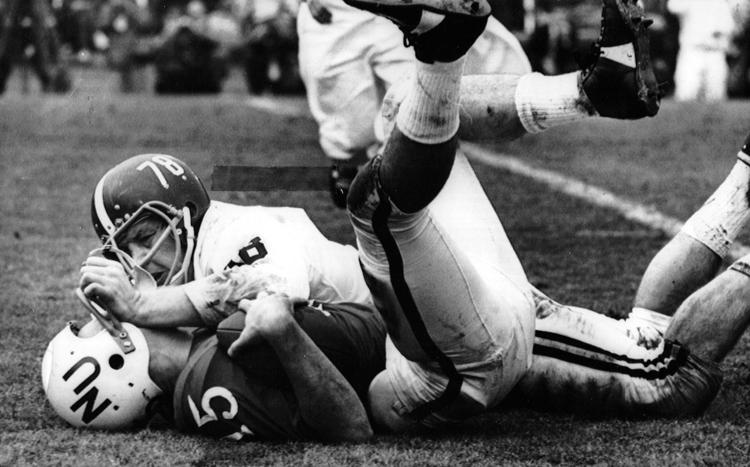 1969 season: Sun Bowl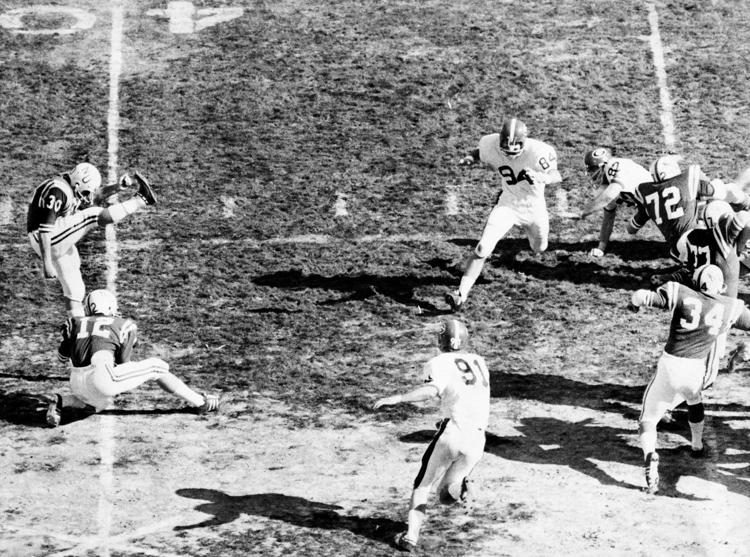 1970 season: Orange Bowl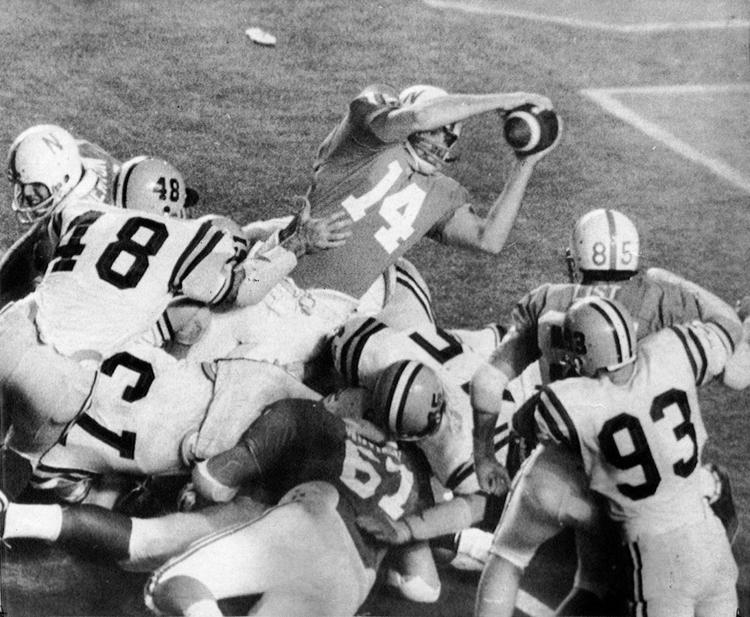 1971 season: Orange Bowl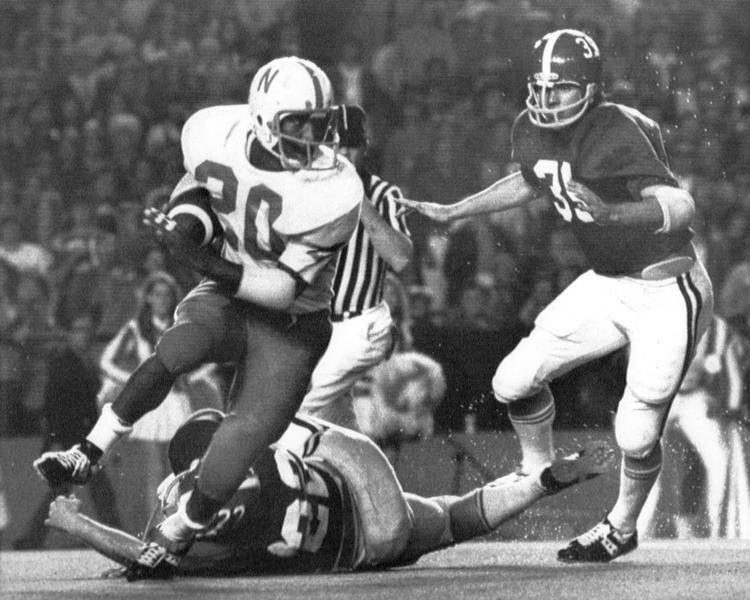 1972 season: Orange Bowl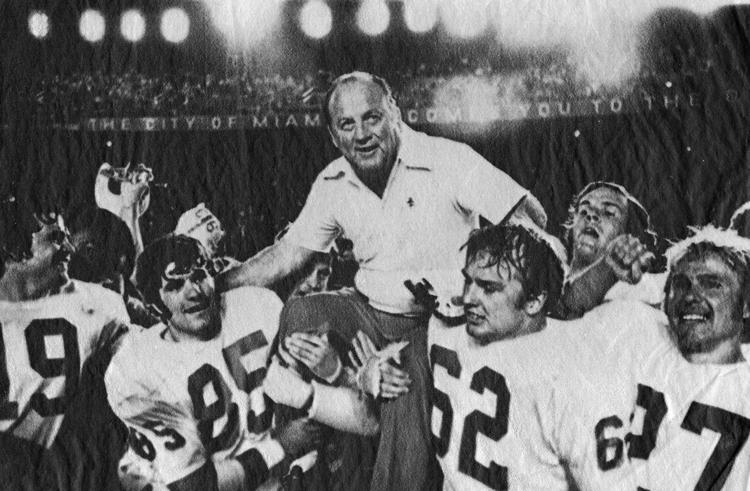 1973 season: Cotton Bowl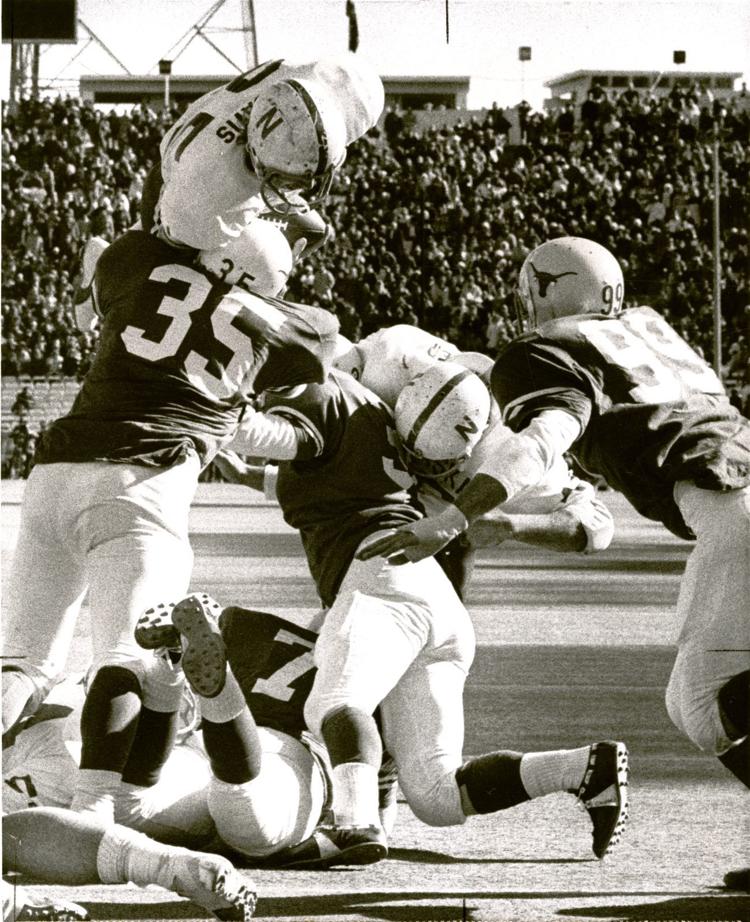 1974 season: Sugar Bowl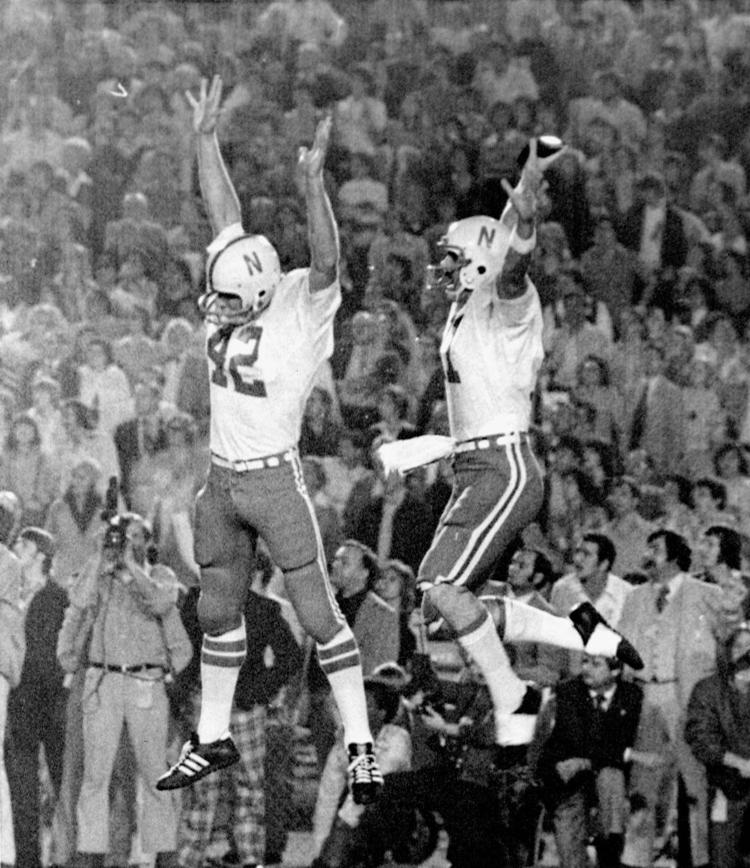 1975 season: Fiesta Bowl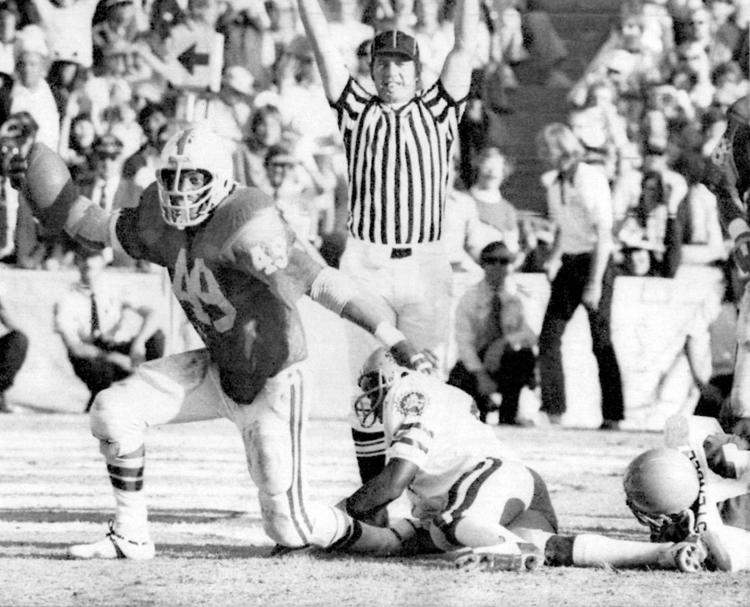 1976 season: Astro Bluebonnet Bowl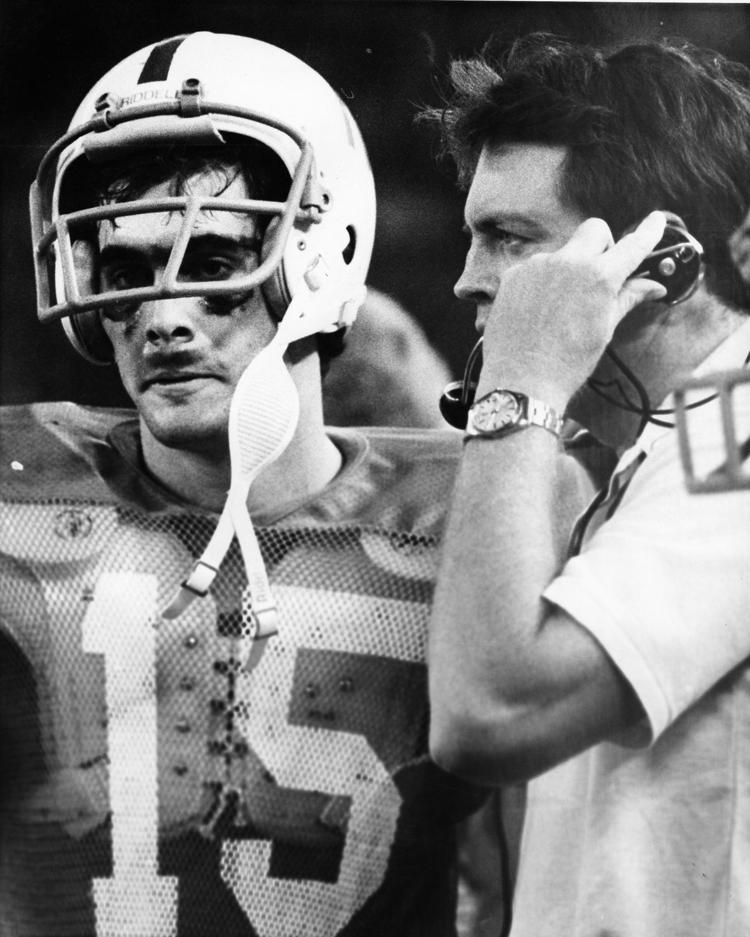 1977 season: Liberty Bowl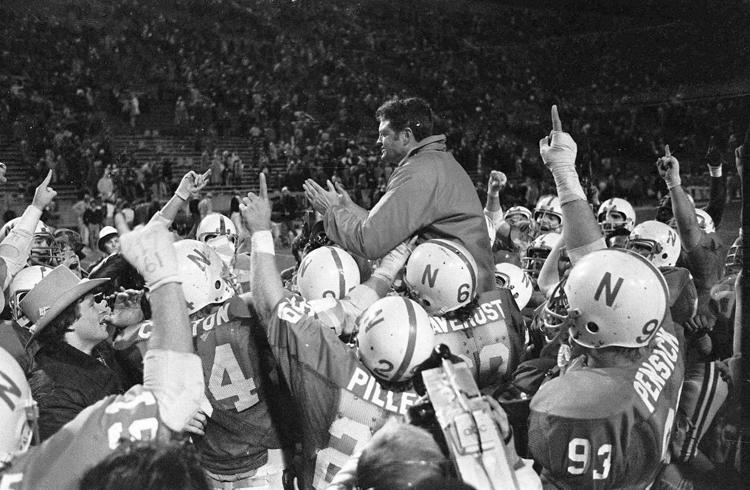 1978 season: Orange Bowl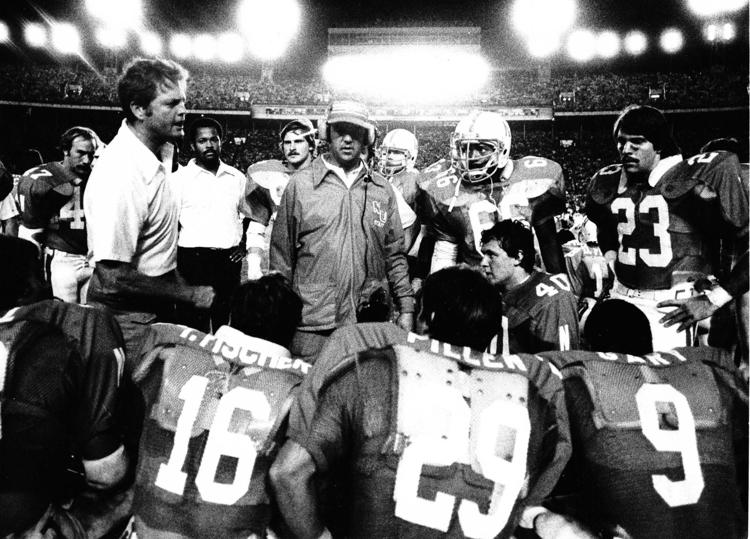 1979 season: Cotton Bowl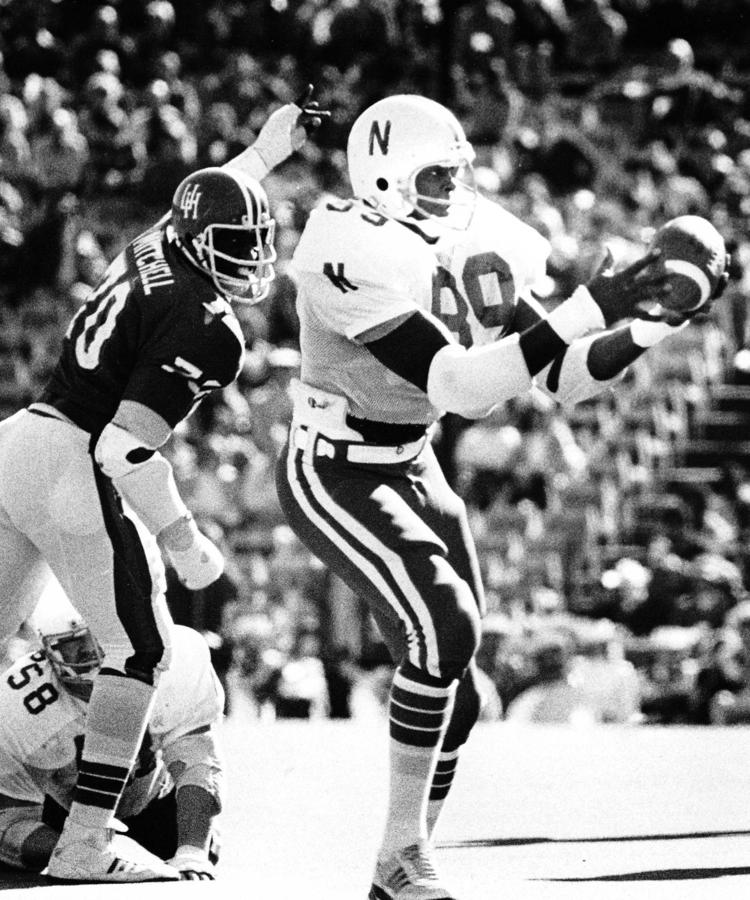 1980 season: Sun Bowl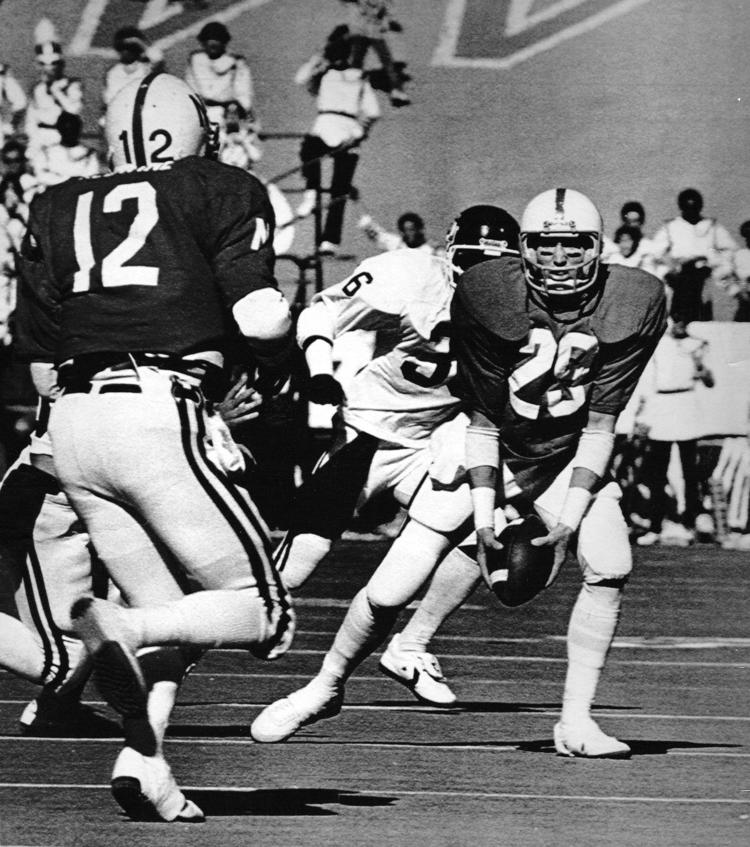 1981 season: Orange Bowl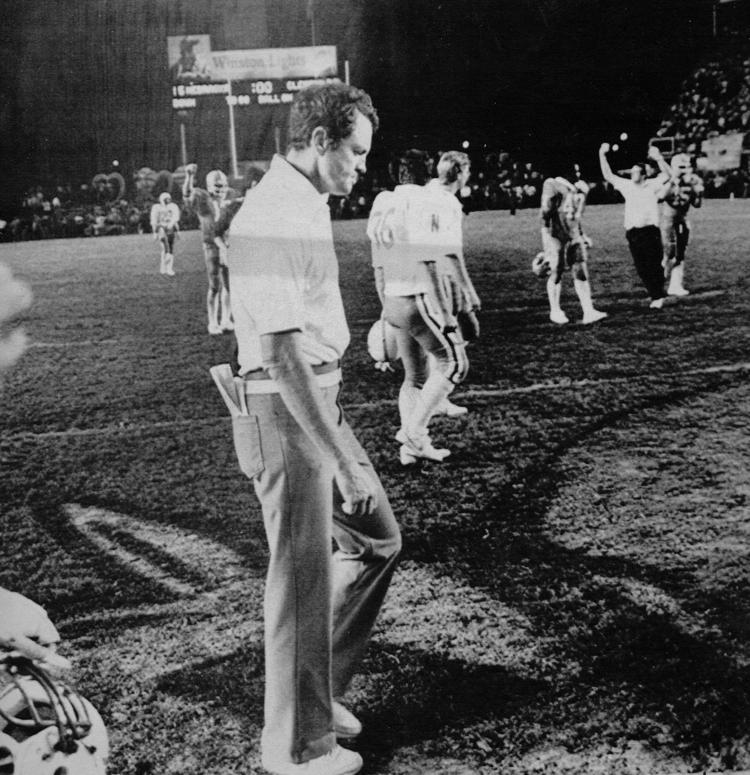 1982 season: Orange Bowl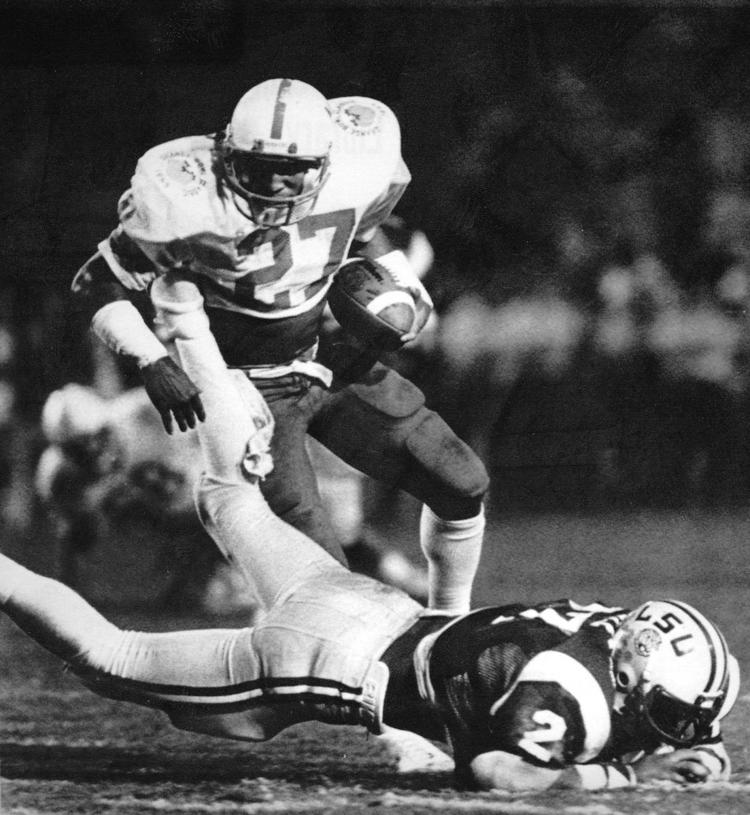 1983 season: Orange Bowl
1984 season: Sugar Bowl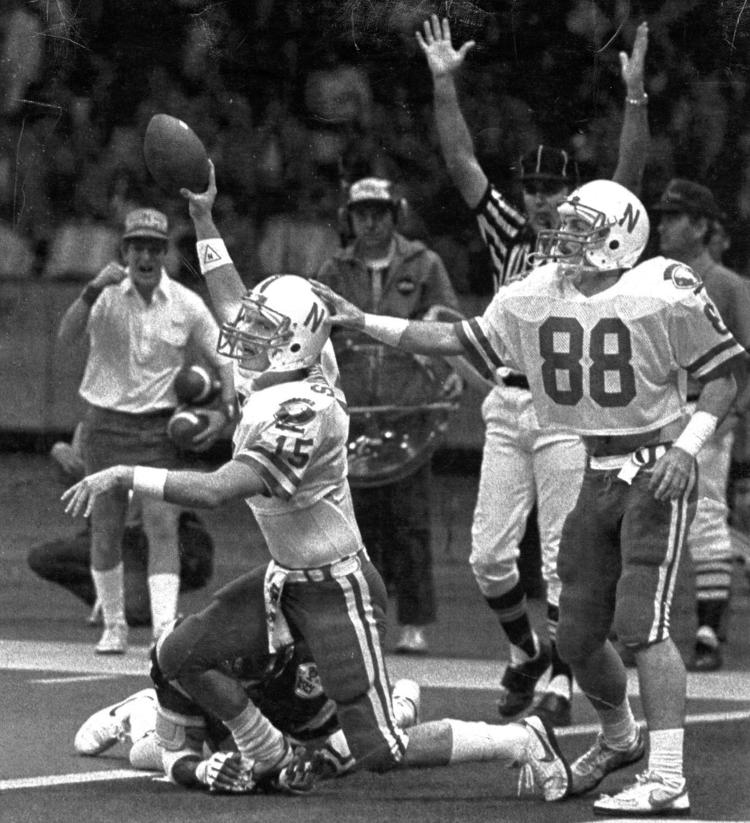 1985 season: Fiesta Bowl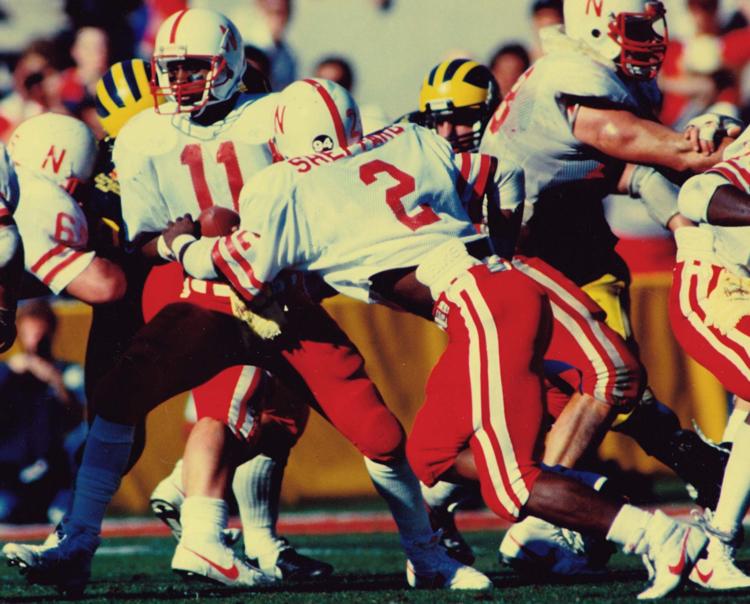 1986 season: Sugar Bowl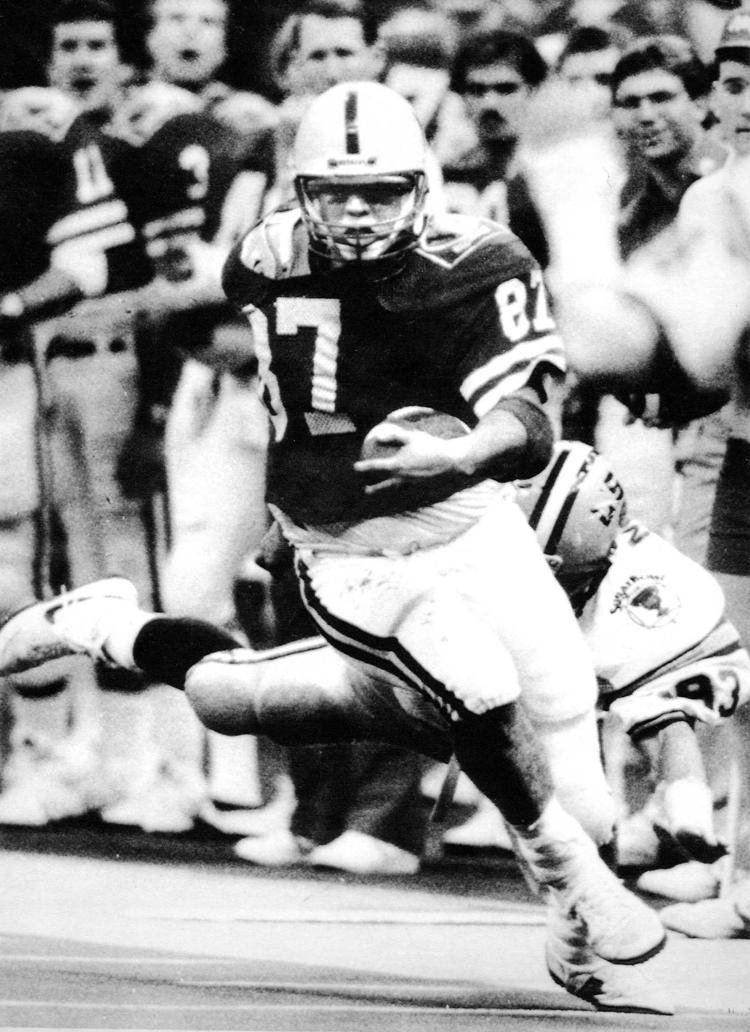 1987 season: Fiesta Bowl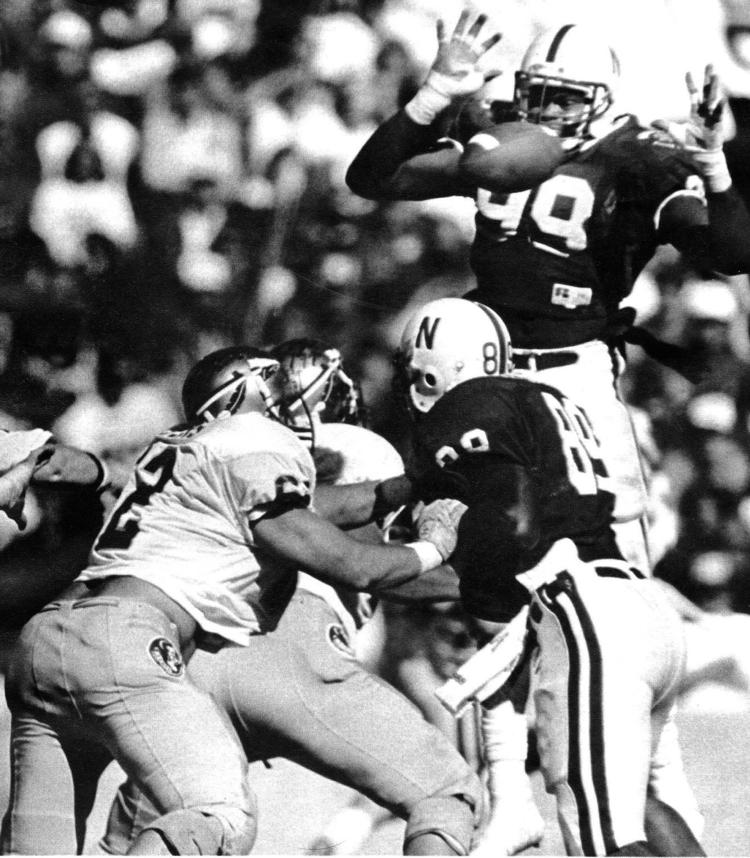 1988 season: Orange Bowl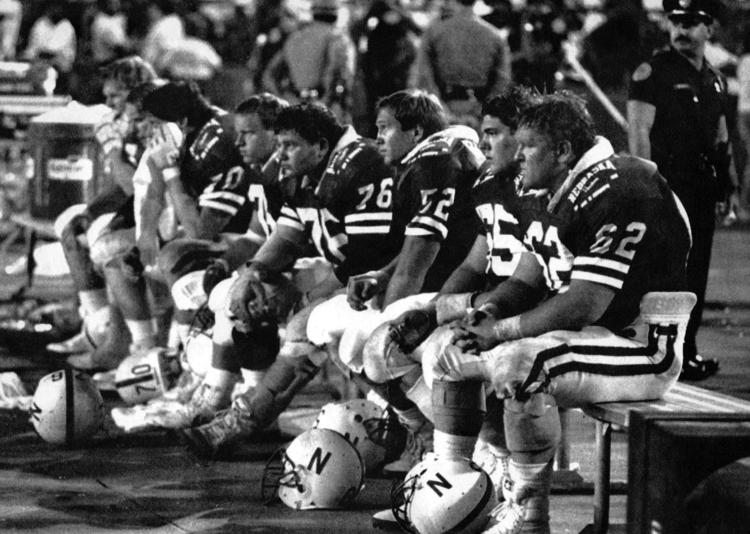 1989 season: Fiesta Bowl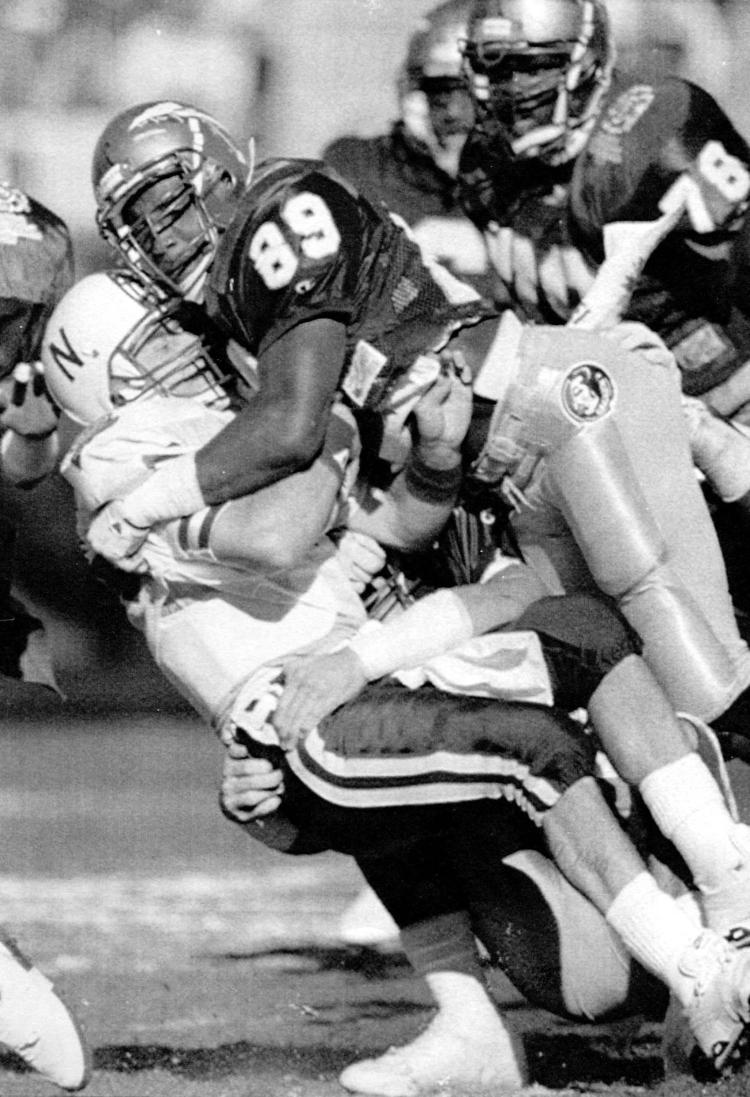 1990 season: Citrus Bowl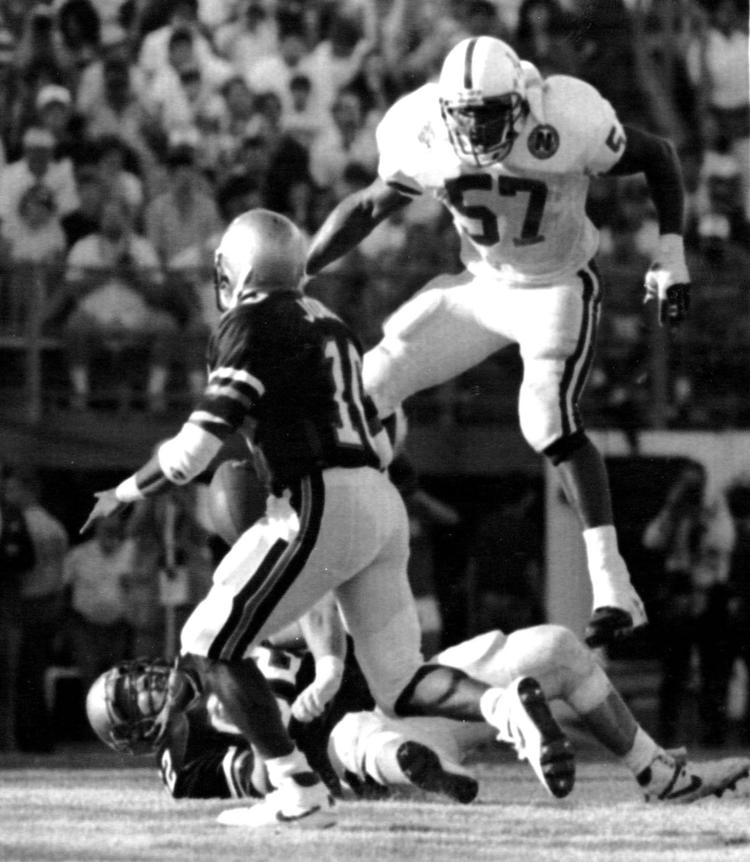 1991 season: Orange Bowl
1992 season: Orange Bowl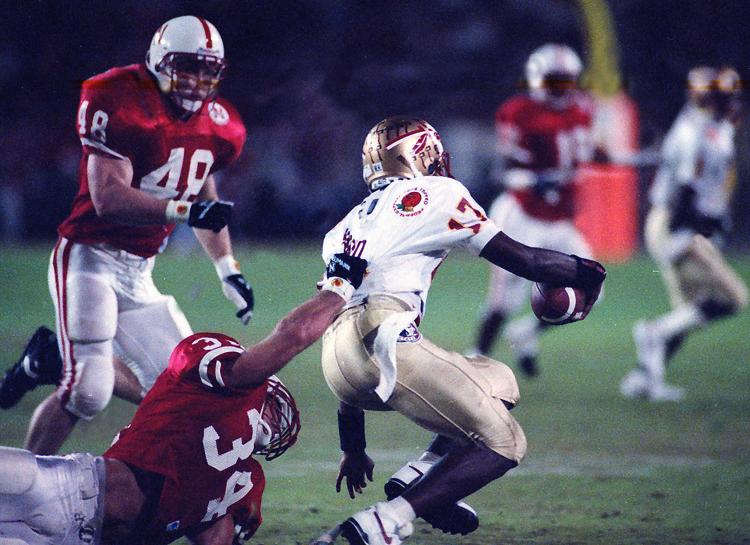 1993 season: Orange Bowl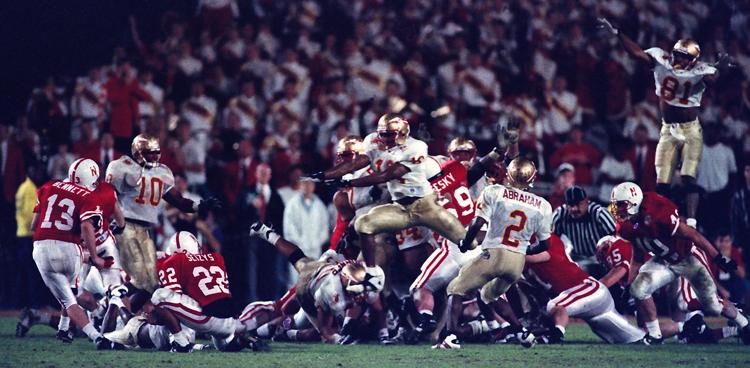 1994 season: Orange Bowl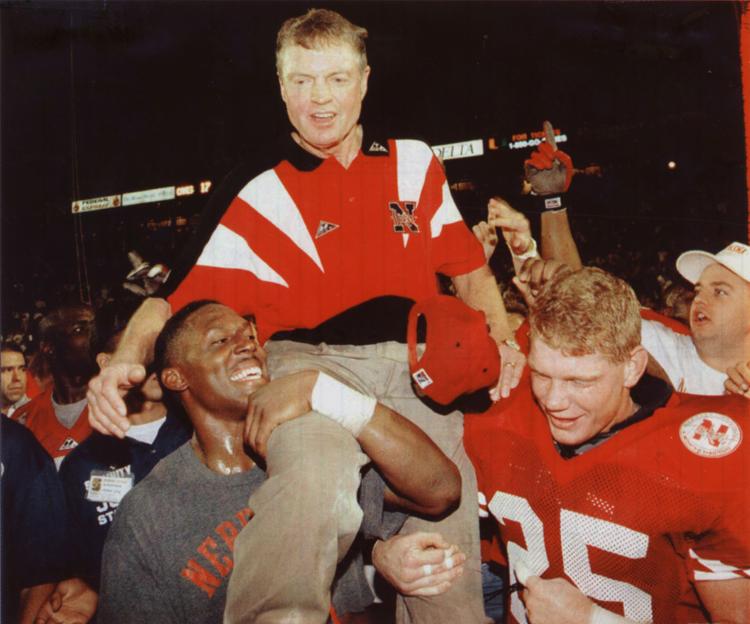 1995 season: Fiesta Bowl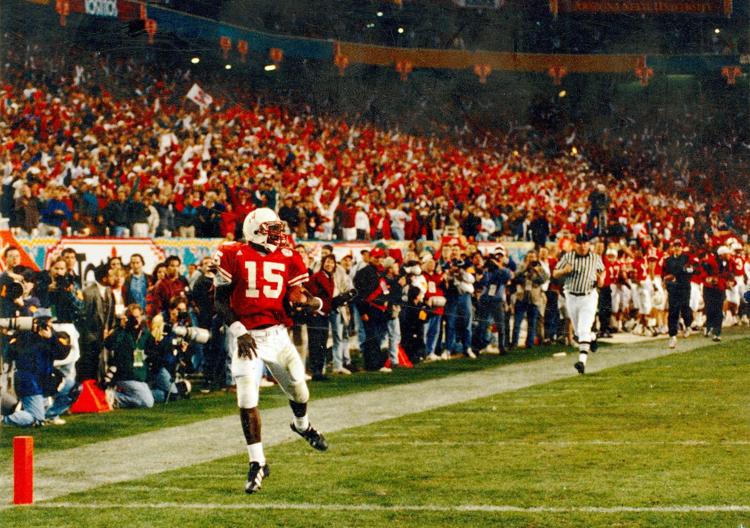 1996 season: Orange Bowl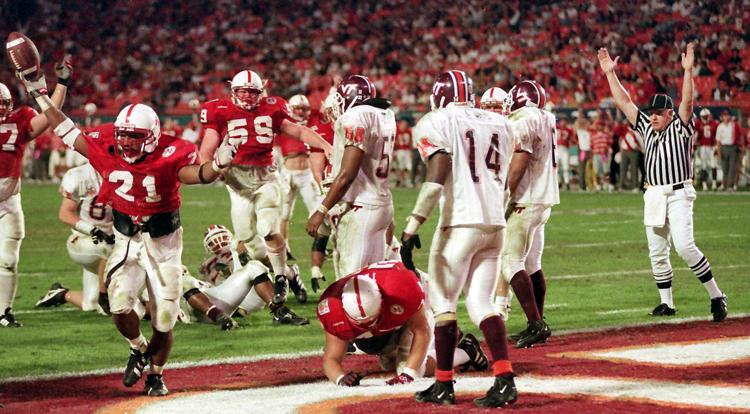 1997 season: Orange Bowl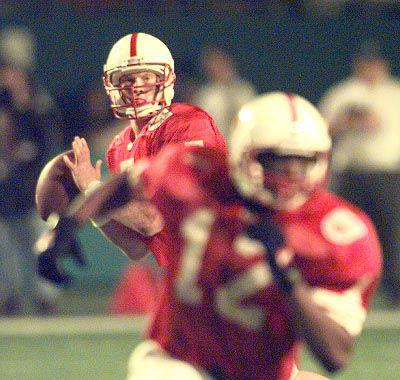 1998 season: Holiday Bowl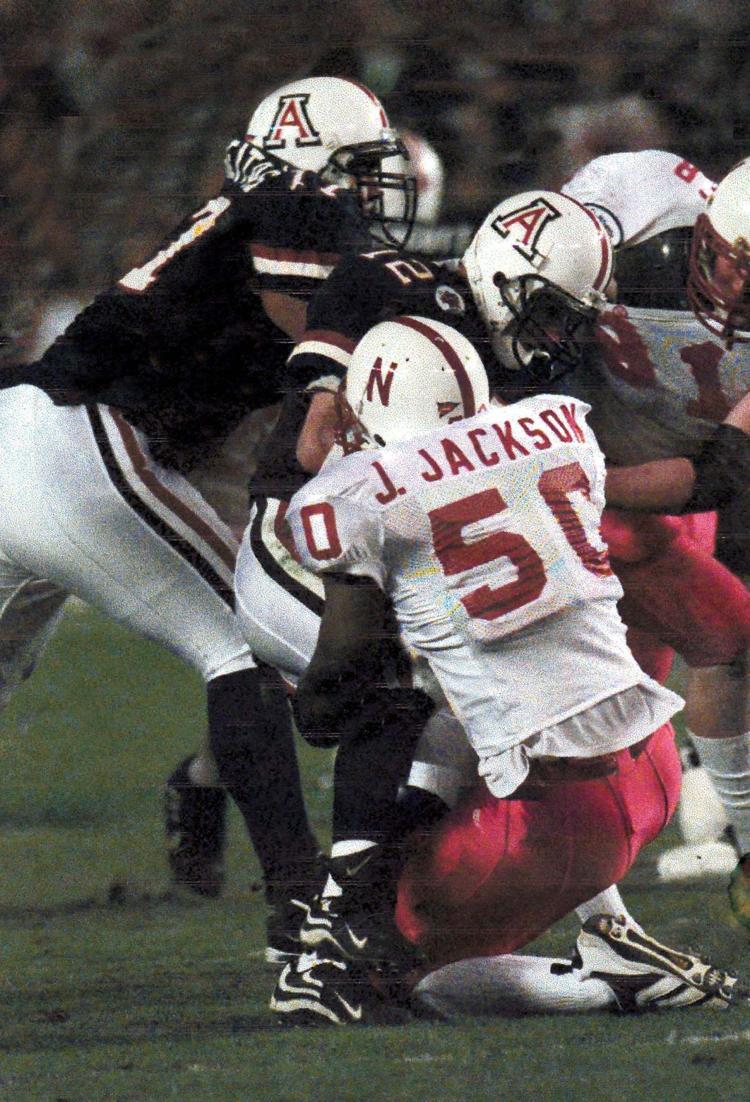 1999 season: Fiesta Bowl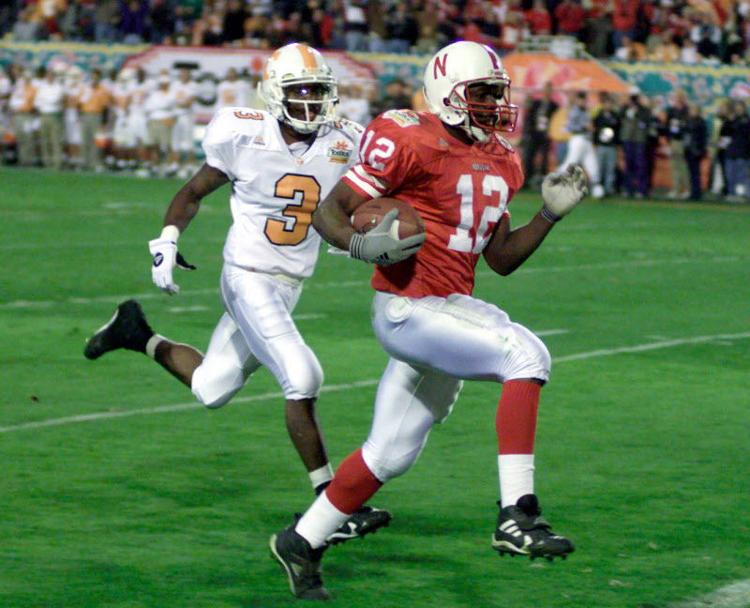 2000 season: Alamo Bowl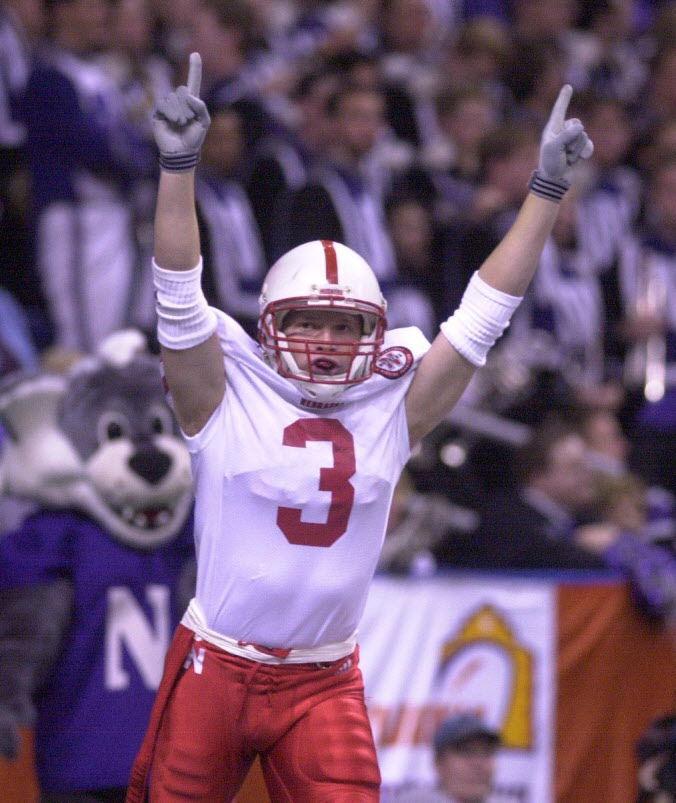 2001 season: Rose Bowl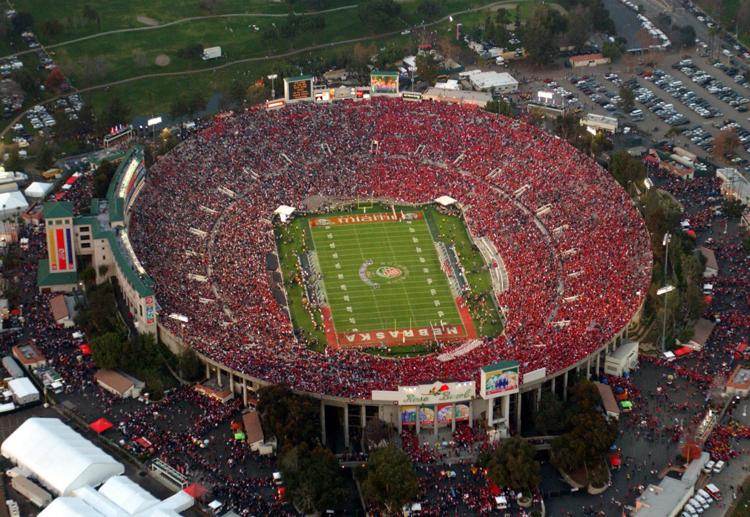 2002 season: Independence Bowl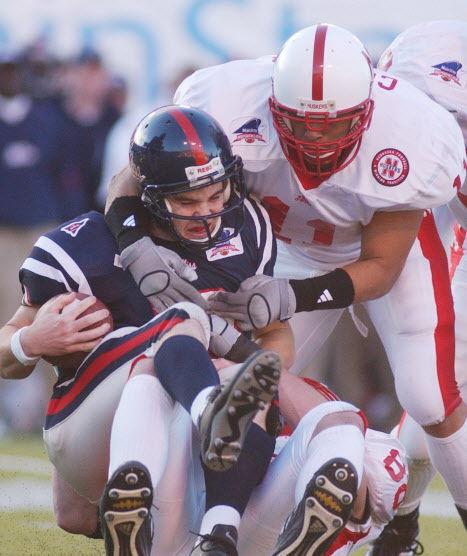 2003 season: Alamo Bowl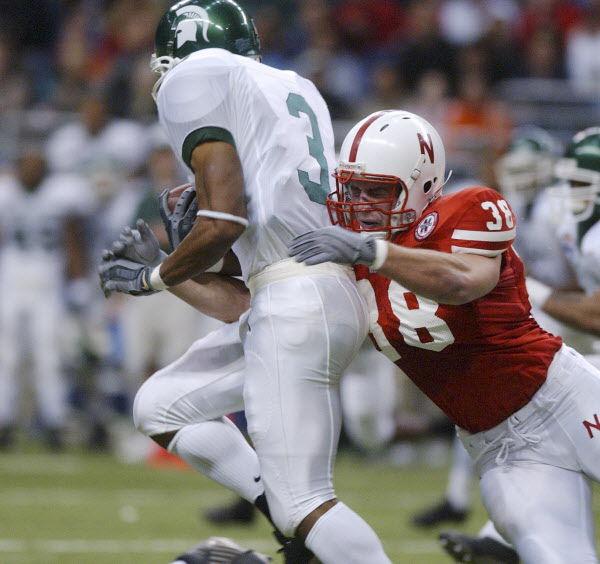 2005 season: Alamo Bowl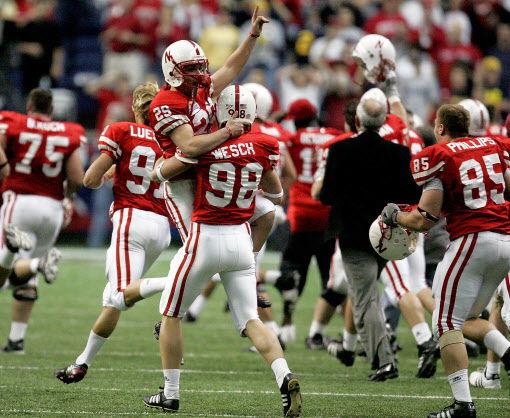 2006 season: Cotton Bowl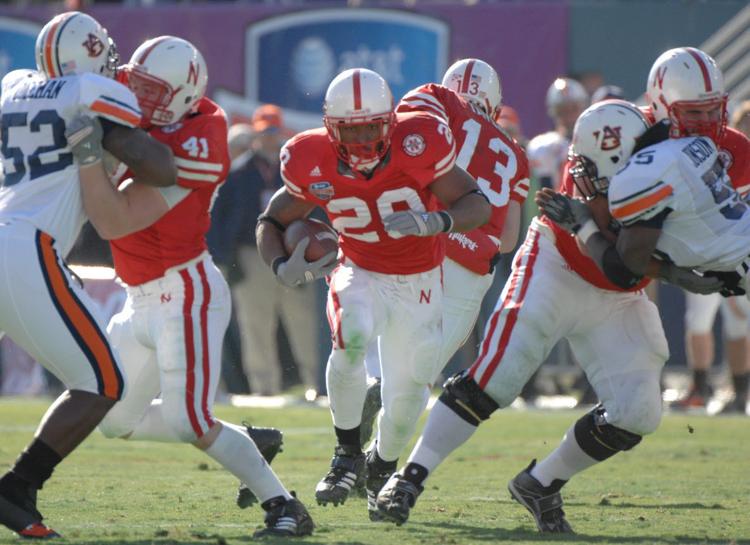 2008 season: Gator Bowl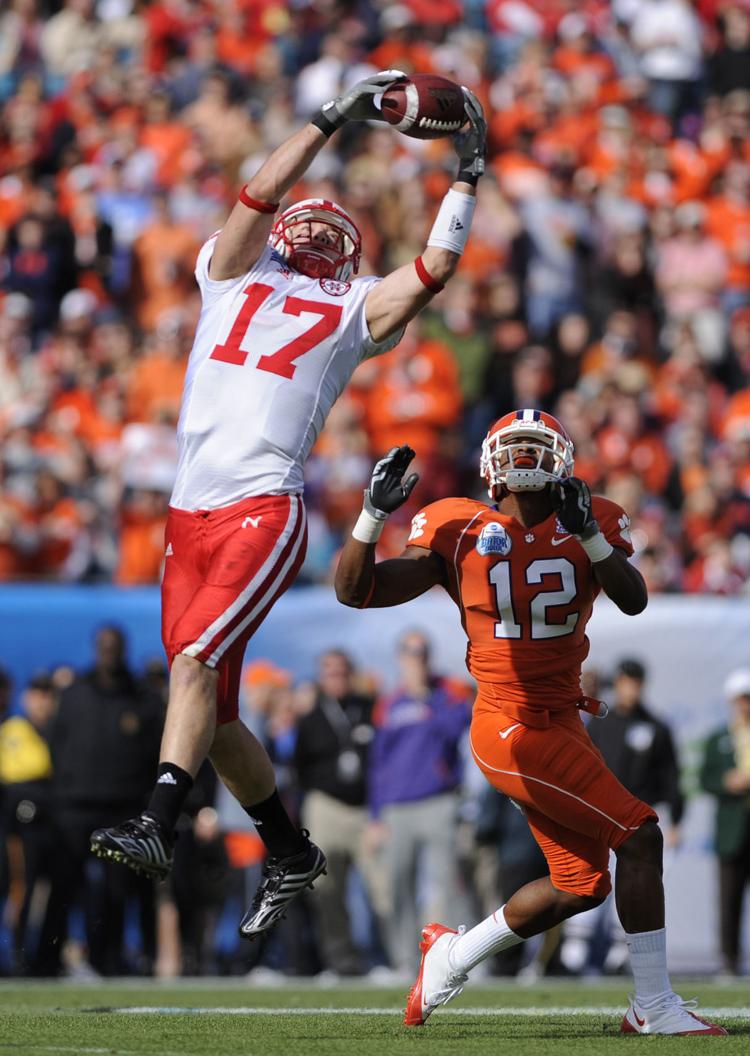 2009 season: Holiday Bowl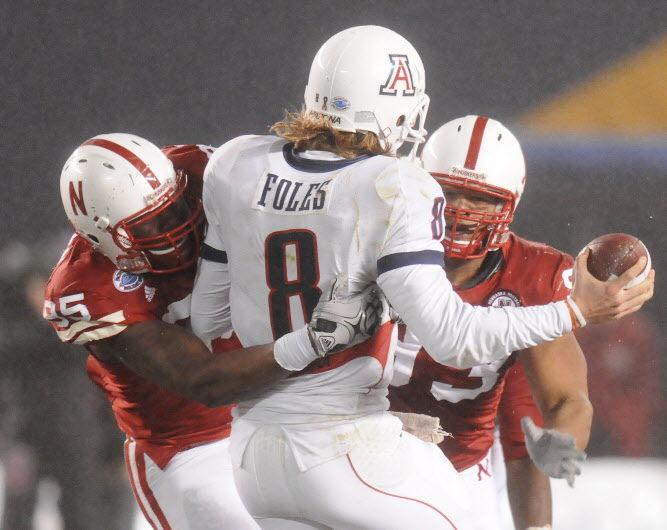 2010 season: Holiday Bowl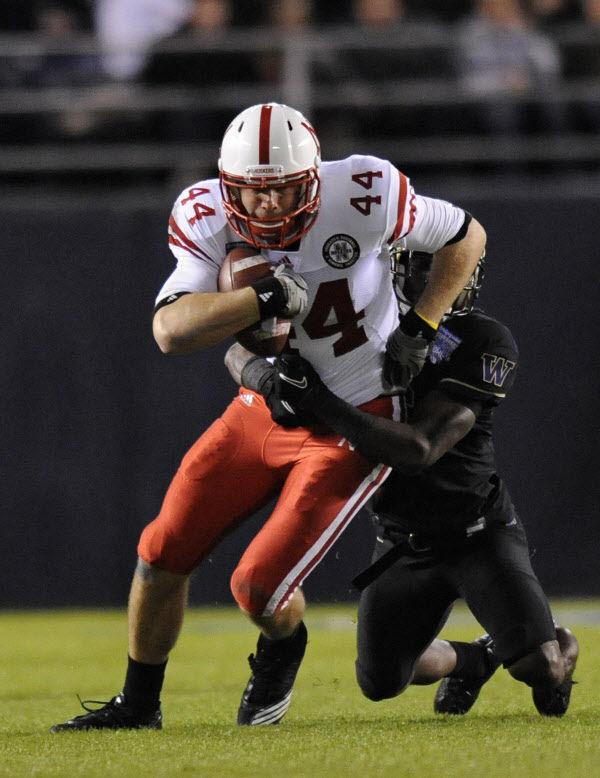 2011 season: Capital One Bowl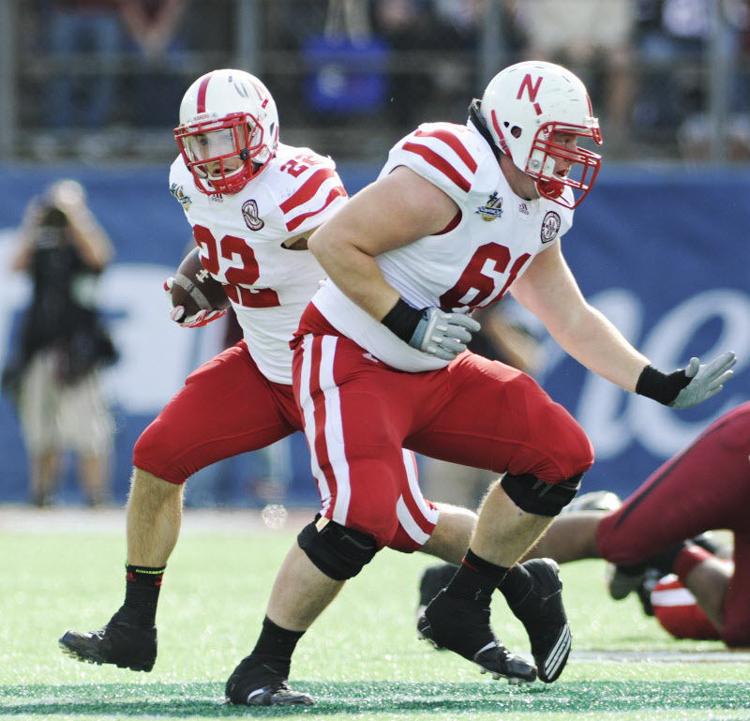 2012 season: Capital One Bowl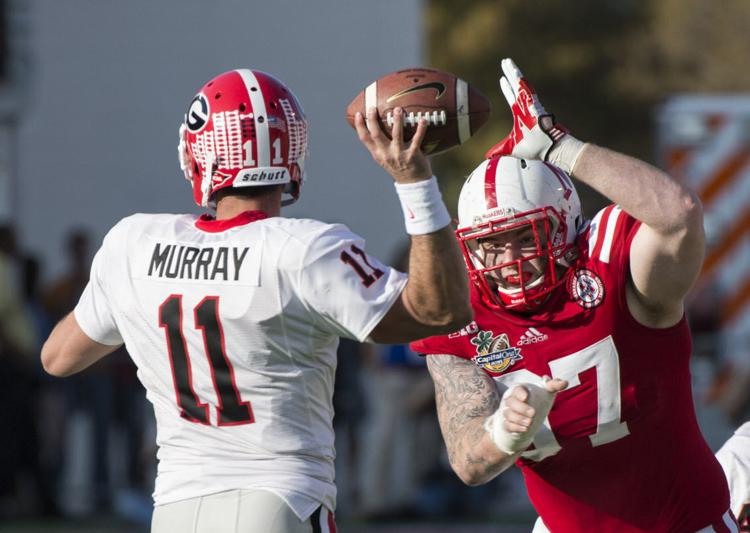 2013 season: Gator Bowl
2014 season: Holiday Bowl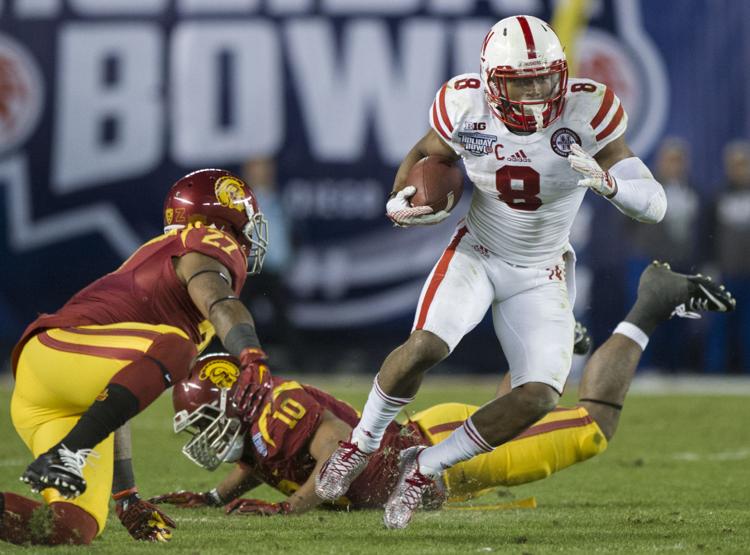 2015 season: Foster Farms Bowl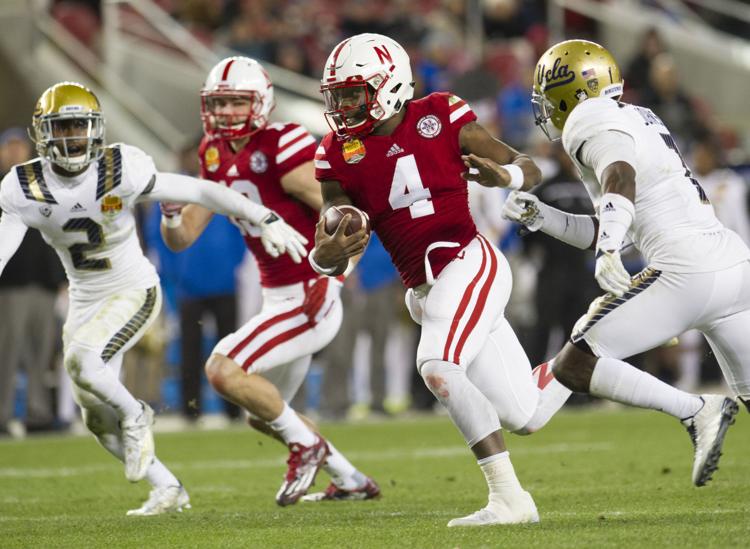 2016 season: Music City Bowl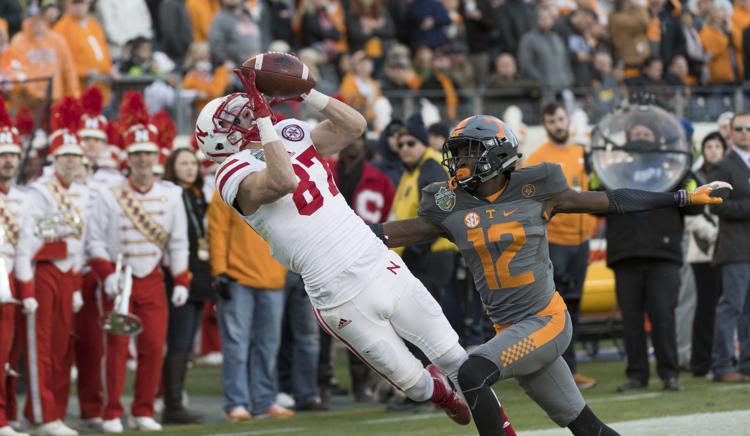 1. Michigan (15-0, 4-0 Big Ten)
Looking like the Wolverines will be 17-0 when they start a four-game stretch at Wisconsin, home against Minnesota, at Indiana and home against Ohio State. Michigan looked like the best team in the country for the first 10 minutes of Sunday's game against Indiana. The Wolverines are 29-1 in their last 30 games, with the only loss coming in last season's national championship game.
Up next: at Illinois Thursday; vs. Northwestern Sunday
2. Michigan State, (13-2, 4-0)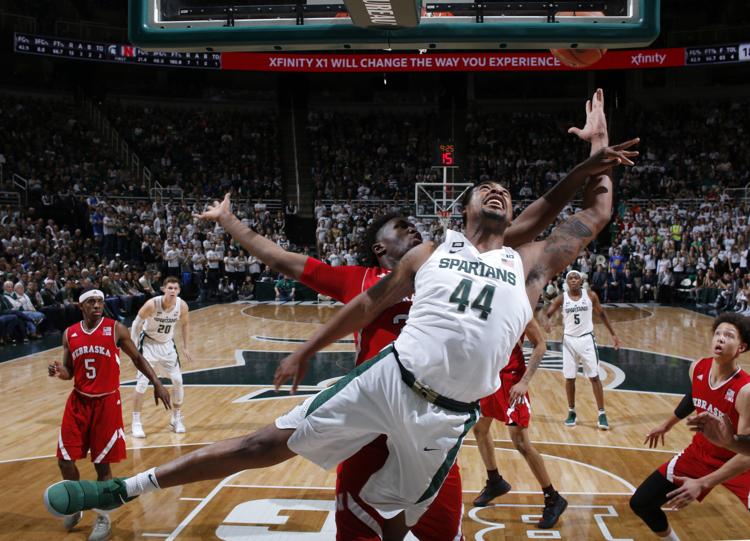 It looks like Michigan, Michigan State, then everyone else in the Big Ten through the first 20 percent of the season. The Spartans are averaging 86 points per game during their current eight-game winning streak, with six of those victories by double digits. 
Up next: vs. Purdue Tuesday; at Penn State Sunday
3. Ohio State, (12-2, 2-1)
Tough to drop the Buckeyes after a really competitive game against Michigan State in which the Spartans pulled away late in the second half to win by nine. Ohio State is, right now, probably the most complete of the second tier of teams in the league.
Up next: at Rutgers Wednesday; at Iowa Saturday
10. Nebraska (11-4, 1-3)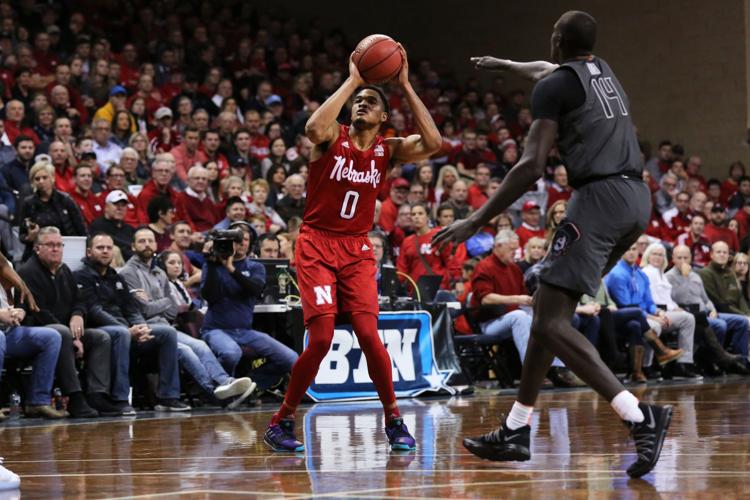 Nebraska seems caught between trying to defend the three like it did early in the season while also trying to improve its defensive rebounding, and is doing neither. The Huskers are last in the Big Ten in three-point percentage defense, 10th in field goal percentage defense, 12th in rebounding margin, 13th in defensive rebounds per game, and last in defensive rebounding percentage. It's not time to panic yet, but there are some real issues that need to be resolved.
Up next: vs. Penn State Thursday; at Indiana Jan. 14
6. Wisconsin (11-4, 3-1)
Scored just 14 first-half points in a grotesque home loss to Minnesota. Teams are discovering if they can keep it close against the Badgers late in the second half, the Hack-A-Happ strategy becomes pretty good. Senior forward Ethan Happ is an excellent player, but is shooting just 49 percent from the foul line and went 1-for-7 against the Gophers.
Up next: vs. Purdue Friday; at Maryland Jan. 14
8. Indiana (12-3, 3-1)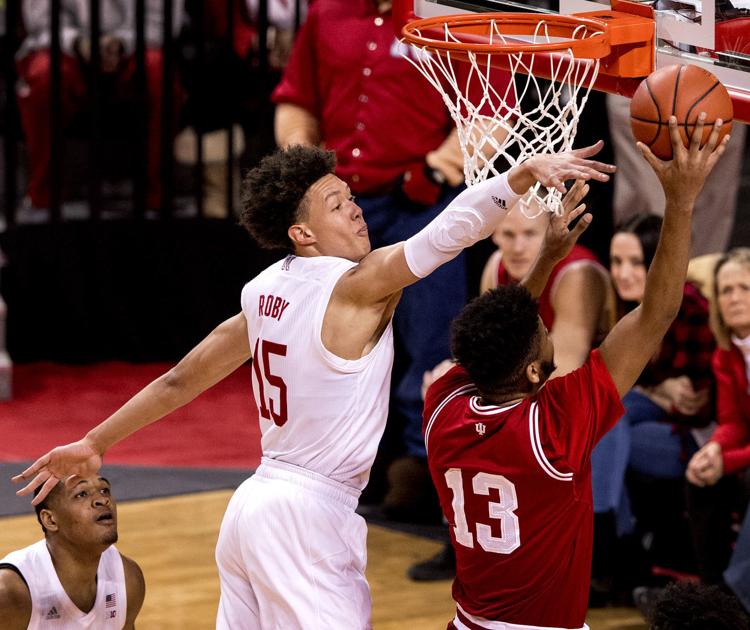 Still not sure what to make of the Hoosiers. Their three league wins have come against the Nos. 11, 12 and 13 teams in these rankings, with two of those wins by two points and another by eight. Michigan led Indiana 30-13 just 10 minutes into their Sunday matchup before eventually winning by 12.
Up next: at Maryland Friday; vs. Nebraska Jan. 14
5. Maryland (12-3, 3-1)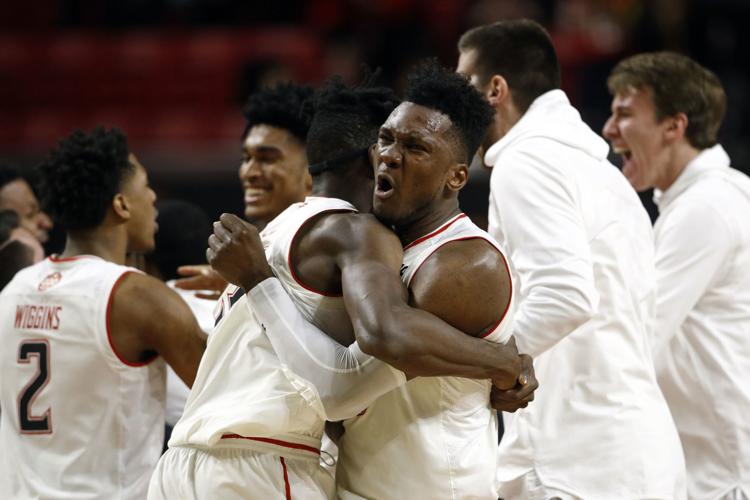 Followed up the Nebraska thriller with a road blowout of Rutgers. Things ramp up significantly over the next two weeks, but for now the Terps look built to compete for a top-third Big Ten finish. Bruno Fernando is a physical freak, and freshman Jalen Smith is the real deal.
Up next: at Minnesota Tuesday; vs. Indiana Friday
7. Purdue, (9-5, 2-1)
Smacked Iowa 86-70 last week in a game that wasn't nearly as close as the final score indicated. Two tough tests this week with trips to Michigan State and Wisconsin. Feels like a team that will just kind of hang around somewhere in the top half of the standings all season.
Up next: at Michigan State Tuesday; at Wisconsin Friday
9. Iowa (12-3, 1-3)
The Hawkeyes were desperate for a win against Nebraska, and got it at home. Forward Luka Garza, a 6-foot-10 ball of energy, also made his return, and his presence makes Iowa much better. But this is still a team with issues, particularly on the defensive end.
Up next: at Northwestern Wednesday; vs. Ohio State Saturday
4. Minnesota (12-2, 2-1)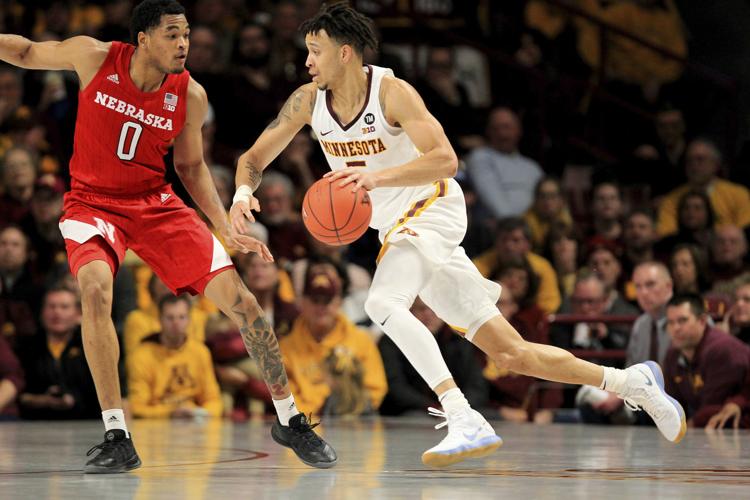 The comeback win against Nebraska was the start of a six-game winning streak for the Gophers, who haven't lost since Ohio State spanked them by 20 more than a month ago. There's a real chance Minnesota is 16-2 and 6-1 in the league when it travels to Michigan in a couple weeks.
Up next: vs. Maryland Tuesday; vs. Rutgers Saturday
11. Northwestern (10-5, 1-3)
Three of Northwestern's four league games have been decided by two points, including Sunday's nail-biter against Illinois. The Wildcats seem to be good enough to give a lot of teams trouble, and shaky enough to lose to anyone in the conference. That's a tough way to make a living.
Up next: vs. Iowa Wednesday; at Michigan Sunday
12. Penn State, (7-8, 0-4)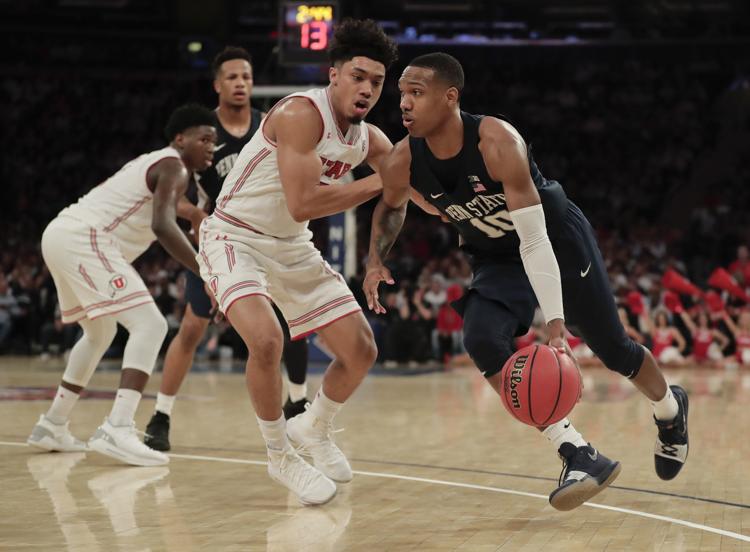 A impossibly difficult start to conference play — games against Maryland, Indiana, Michigan and Wisconsin — have put the Nittany Lions in an early hole. This team really struggles on offense. And head coach Patrick Chambers was suspended for the Wisconsin game after shoving one of his players. Things are not so happy right now in Happy Valley.
Up next: at Nebraska Thursday, vs. Michigan State Sunday
13. Illinois (4-11, 0-4)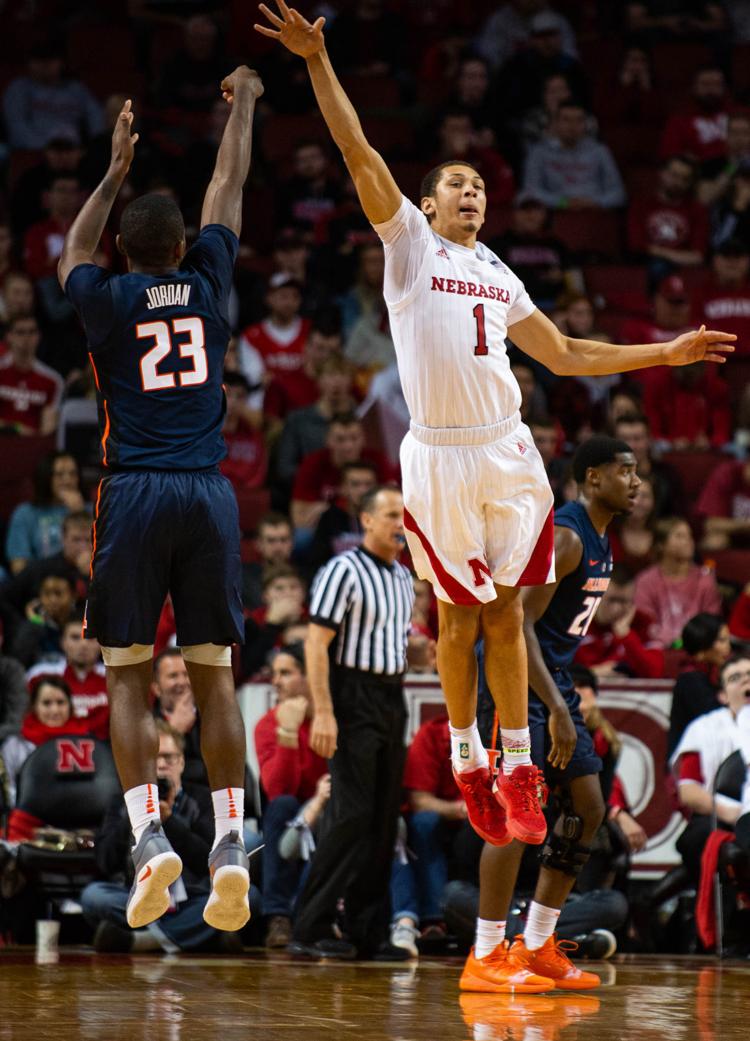 Illinois was in position, leading Northwestern under a minute to play on the Wildcats' home court. Then the Illini gave up the game-winning three with 10 seconds left off an offensive rebound. Then they fumbled an inbounds pass and had to throw up a desperation shot that missed. Next they get to play Michigan. Hard times.
Up next: vs. Michigan Thursday; vs. Minnesota Jan. 16
14. Rutgers (7-6, 0-3)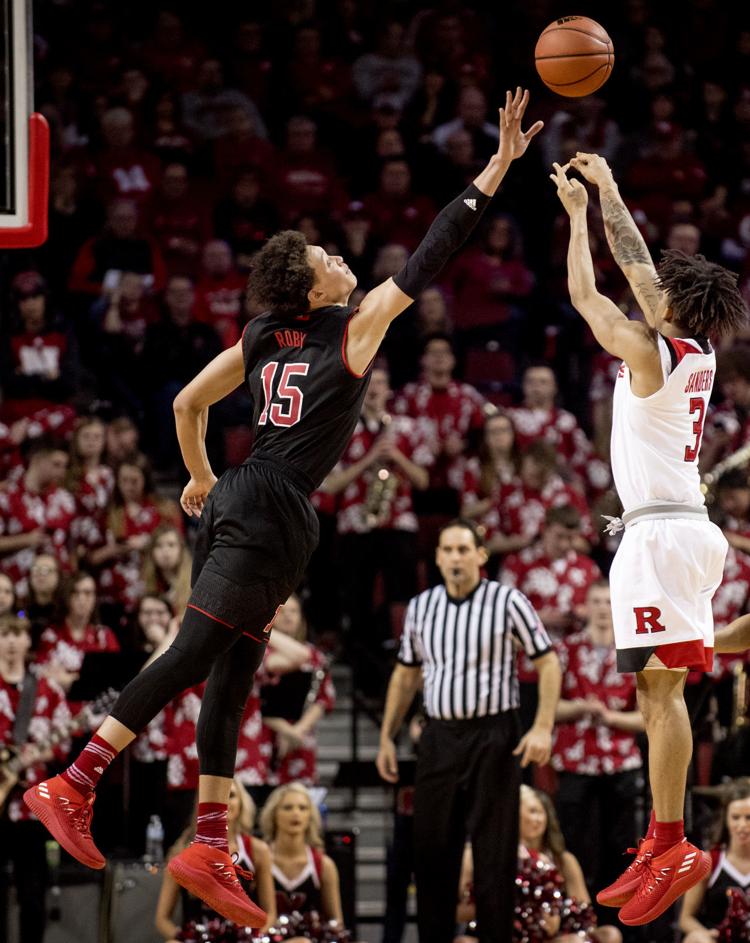 While Nebraska has already played three road games, Rutgers still has nine road contests left, including seven of their last 12. And there's a decent chance the Scarlet Knights won't be favored in any of their remaining home games either. It's tough, tough sledding when you're at the bottom of the Big Ten.
Up next: vs. Ohio State Wednesday; at Minnesota Saturday