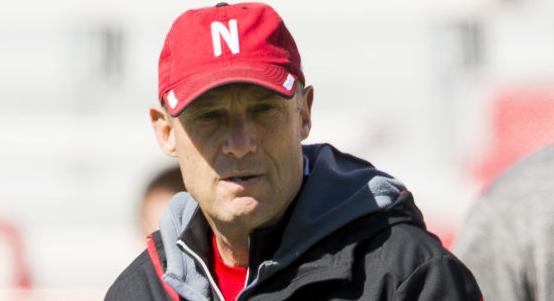 It's a ruling he doesn't agree with, but Mike Riley could still have a laugh when, after about 10 questions following Saturday's scrimmage, he was asked about the NCAA's decision to kill satellite camps.
"I knew that was coming," he said.
That is, he knew the question was coming. The ruling?
"I was surprised at the vote. I don't know how they vote. I talked to (Washington coach) Chris Petersen and we both were wondering how in the end this all gets decided," said the Husker head football coach.
Riley, who was one of the first coaches to have his staff involved in satellite camps back when he was at Oregon State, noted that he knew even three years ago a decision like the one that came down Friday eventually would happen.
Still, it was a blow, considering the Huskers made good use of such camps for a week last June and now will have to reroute their plans for the summer ahead.
The Huskers already had planned out six camps to attend this summer, according to the coach.
"I still frankly don't get it," Riley said of the NCAA's ruling, which was favored by SEC and ACC coaches but not by most coaches at northern schools. "I just see it more simply as an opportunity for both coaches and players. I think us going to Atlanta and having a camp, and some guy down there, we find, or he finds us, and he changes his life and changes Nebraska's life, I think those are all good stories. It's just more opportunity."
Riley was surprised how the numbers in any vote would favor the decision made, believing that every school that isn't in a Power Five conference, or is in a lesser division than the FBS, would want satellite camps.
"I just don't know where the numbers came from in the vote."
Riley told his staffers a couple of months ago the possibility of such a decision was there, but to make plans for scheduling camps this summer, anyway.
"You know what we have to do with it, it gives us a little more time to make a more focused dedication to our own camps and getting some guys here," he said. "You just have to adjust and that will be one of the adjustments we make. If we can't go out there, we have to try to get as many guys as we can out here."
Riley is still hopeful about early official visits being on the horizon, allowing recruits to have trips paid for in the spring or summer prior to the fall, but feels such a rule would have to link with an early signing day.
"Those two things, I think, are together. We're getting closer to it," Riley said. "I don't know what that means. Next year or the year after? We won't have an early signing day or visits now, like this spring, but it will come up as a topic for next year."