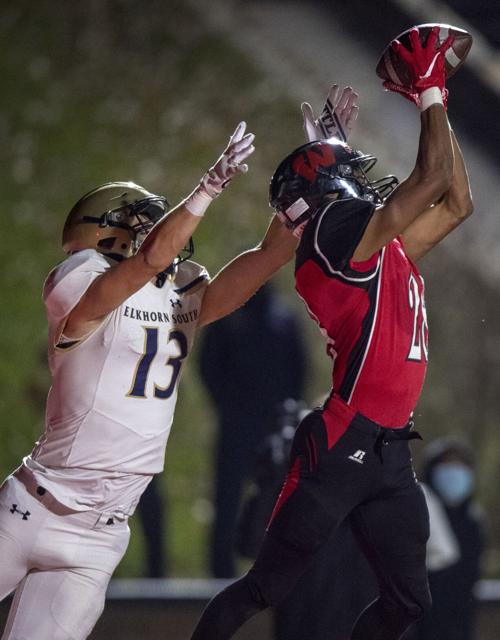 The early signing period is in the rearview mirror and so, too, is the 2020 football season for Nebraska.
As Nebraska now turns its attention to the offseason and to recruiting — not that attention ever really wavers on that front — the school has a maximum of five more spots to work with and could add players between now and the next signing period, which opens Feb. 3.
"I do expect to add at least one, probably more than that before February," NU coach Scott Frost said last week. "We always like to keep a spot or two in our back pocket in case a special player turns up that we might be able to get and add to the team at a position of need. Love the group we have, but I don't expect that we're done."
In the recruiting world, a lot can change in six weeks. However, Nebraska is involved with a set of players it really likes who did not sign in the early period, which makes a potential path to the second signing period seem, relatively speaking, straightforward.
The ideal finish would look something like this: Land a pair of four-star prospects from out west in linebacker Wynden Ho'ohuli (Mililani, Hawaii) and defensive lineman Tiaoalii Savea (Las Vegas), and flip one much closer to home in defensive back Avante Dickerson (Omaha Westside).
Ho'ohuli, a 6-foot-3, 220-pounder, always planned to sign in February and Nebraska has seemed to be in good shape in his recruitment for some time. He is a consensus four-star prospect considered to be the No. 184 player overall in the nation by both Rivals and 247Sports.
Savea (6-4, 270) said months ago that he had shut down his recruitment, but it was never clear that he was going to sign during the early period. The fact that he did not sign early would indicate that at least two teams are still fighting for his signature between his final three of Nebraska, UCLA and USC. He is a versatile defensive line prospect who could project as either an end or an interior player. He is considered a four-star prospect by Rivals and a three-star by 247Sports.
Dickerson is the most familiar to Nebraska fans and probably the wild card of the bunch. He verbally committed to division rival Minnesota back in April but did not sign a national letter of intent last week, which means his recruitment is technically still open. Can Nebraska make a run at him?
Dickerson's been quiet, and he could either still sign with the Gophers in February or new teams, knowing he's unsigned, could try to get involved. But if you're Nebraska, stringing out the process means you're still in the game. Dickerson, like Ho'ohuli, is a consensus four-star prospect, considered by 247Sports the No. 142 player nationally overall and the No. 232 player by Rivals.
"We have one and that's OK. That's part of process. You support him. You love him. You are there for him," Fleck said, according to the St. Paul Pioneer Press. "It's a year to be able to have incredible empathy."
Nebraska's been involved with several other players, too, such as Hawaii defensive lineman Zhen Sotelo and California two-way lineman Josh Simmons. If a standout defensive back such as Ceyair Wright (Los Angeles) showed continued interest, NU likely couldn't say no, though he's deciding on Jan. 2 and recruiting services like USC's chances.
Especially considering the glut of recent players around the country to enter the transfer market and the relative lack of scholarships available, NU isn't likely to reach for a high school player at this stage in the process if it's not completely sold on him.
The first three guys on this list — Ho'ohuli, Savea and Dickerson — might constitute a dream finish for the Huskers, who would then have two scholarships to work the transfer market with. If they don't land all three, that's where the allocation of the remaining spots would get interesting.
Meet the Journal Star's first-team defensive Super-Staters