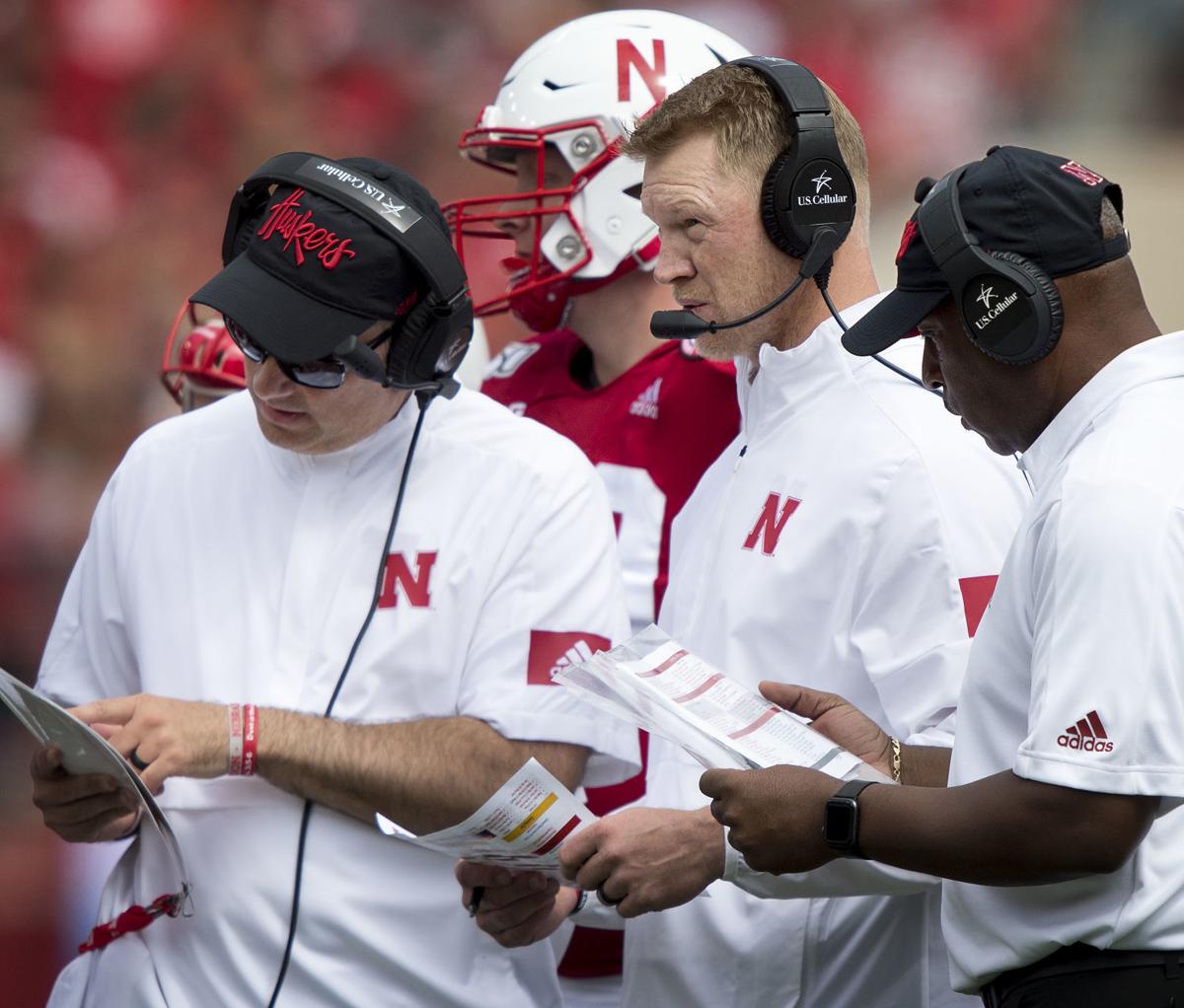 1. Well, that escalated quickly.
A shade more than two weeks ago, Nebraska had zero defensive backs in its 2021 recruiting class. Now it has three.
The Huskers haven't added the highest-profile names, but the trio of Lardarius Webb Jr. (Jackson, Mississippi), Marques Buford (Cedar Hill, Texas) and now Williams out of Georgia gives Travis Fisher another athletic set of prospects to work with down the line.
It's an interesting group, too. Nebraska became Webb's first scholarship offer and was happy to accept his verbal commitment shortly thereafter, which tells you what Fisher and company think of him. Buford had a strong offer list and could have signed elsewhere as a 2020 player originally but ultimately decided to play a year at St. Thomas More this fall in Connecticut. Williams isn't highly ranked, necessarily, but has had a strong set of suitors.
2. Make it two from Buford High in 2021
Williams joins running back Gabe Ervin from the Georgia high school in Nebraska's 2021 class, and the Huskers also had graduate transfer safety Tre Neal for the 2018 season.
Williams told the Journal Star that NU, led by tight ends coach Sean Beckton in Georgia, is already actively recruiting 2022 defensive back Isaiah Bond, and the 247Sports database also shows several other Husker offers for the next recruiting class.
According to 247Sports information, nine Buford players in 2022 hold Power Five offers already. 
3. How many defensive backs in the class?
The question now is how much more will the Huskers want for the secondary in the 2021 class. They've lost two 2020 signees to the transfer portal already and have three seniors on the roster. Factor in, too, that Javin Wright could potentially be a full-time outside linebacker — the extent of that move isn't known yet and, of course, things change — and it's possible there's more room.
NU does have offers out to a couple of junior college defensive backs including Kamal Hadden (Independence Community College in Kansas), so it's possible the plan could include either a more experienced player or both a transfer and another high school prospect.
The junior colleges, of course, aren't playing until the spring, so much of the recruiting scene on that front could depend on 1) whether coaches feel good about the evaluations they currently have on a player and 2) if the player being recruited is on track to graduate in December, which could actually end up preserving an extra year of eligibility.
Remember, too, that the Huskers are also trying to land Indy defensive back Nadab Joseph as a late 2020 addition.
Be the first to know
Get local news delivered to your inbox!