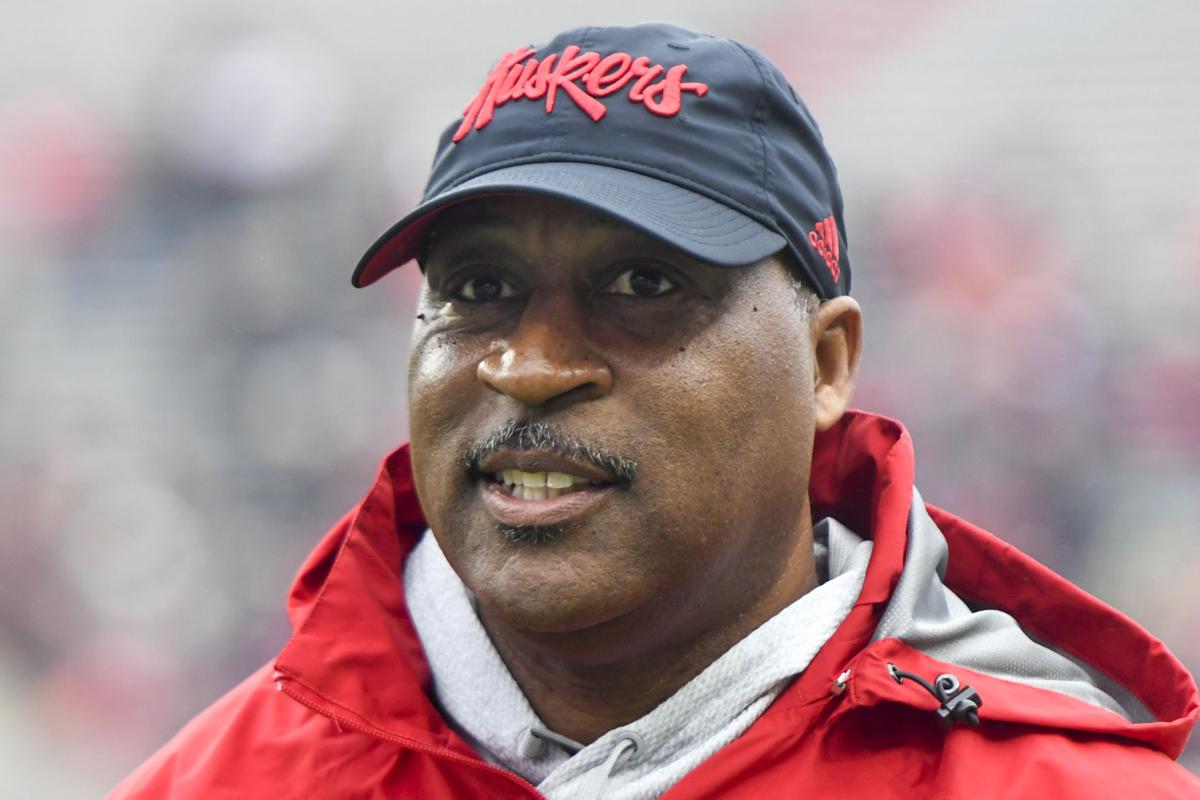 Nebraska landed a verbal commitment from Class of 2021 Norris tight end James Carnie on Monday afternoon. Here are three observations following his commitment.
1. Nebraska's taking advantage of the area's depth of talent at the tight end position.
Carnie is the third tight end in the 2021 class and all of them have come from within an hour's drive of Memorial Stadium.
He joins Creighton Prep three-star prospect A.J. Rollins and four-star class centerpiece Thomas Fidone out of Council Bluffs, Iowa. Tight ends coach Sean Beckton has said all along that NU wanted to take two or perhaps three tight ends in the 2021 class given the state of NU's current roster, and Carnie proved himself to be too promising a prospect to pass on offering a scholarship to.
Interestingly, Nebraska's area approach to tight end recruiting isn't going to end any time soon. The Huskers have already offered two Bellevue West tight ends in the 2022 class in four-star Micah Riley and three-star Kaden Helms. Both have size and length, though they are different kinds of players. Riley is a national recruit already with more than a dozen offers from schools like Penn State, Michigan and Iowa in the Big Ten, and Auburn, Oregon, Arizona State and more.
Helms is more of a regional prospect, but he's a versatile player who can fill a lot of roles and could be an H-back type player or a true tight end, something similar to the projection for former Omaha Burke standout and current Husker Chris Hickman.
2. The regional flavor of the 2021 class continues.
Carnie is the fifth player from Nebraska to commit to the class and the ninth out of 19 total that is either in-state or from a bordering state.
The Huskers' 2021 class also has three players from Iowa and linebacker Randolph Kpai from Sioux Falls, South Dakota.
Carnie also is one of three in-state players that have picked up a scholarship offer and subsequently committed to the program since the coronavirus pandemic caused the NCAA to impose a recruiting dead period in mid-March. The others are Kearney Catholic quarterback Heinrich Haarberg, who was offered and committed in May, and Omaha Westside defensive back Koby Bretz, who did the same in July.
All three of those players pulled the trigger and picked Nebraska within about a week of picking up a scholarship offer. It's very possible the Huskers would have eventually offered all three eventually anyway, but it's one of many interesting developments in this recruiting cycle that will be interesting to watch over the next several years.
Carnie's verbal pledge also marks the second time in the past three recruiting cycles that Nebraska is on track to sign at least five in-state scholarship players.
3. The road map to filling out the rest of the class at this point, even though it's just a snapshot in time, looks pretty clear.
Nebraska is tracking toward taking a full class of 25 players for the 2021 recruiting cycle — with the typical caveat that NU typically likes to save a couple of spots to use for potential transfers — so at 19 players in the class now, spots are filling up.
Head coach Scott Frost laid out the Huskers' position during a radio appearance last week.
"We're probably still looking for a couple more (defensive) linemen and then after that, probably just best available," Frost said. "Maybe another DB or linebacker. We're going to keep working on those guys we're talking to and try to finish it out the right way."
There are several defensive linemen to keep eyes on, including three-star Ru'Quan Buckley (Grand Rapids, Michigan) who is tentatively set to make his college choice Wednesday. Also: Four-star Tia Savea (Las Vegas) and three-star Jailen Weaver (Antioch, California), who has NU in his top three and is set to announce his choice on Halloween.
Nebraska also just recently made the top six for three-star Demarcus Smith (Birmingham, Alabama) and offered a scholarship to fast-rising three-star Kason Boston out of powerhouse Jackson-Olin High in Birmingham.
Be the first to know
Get local news delivered to your inbox!