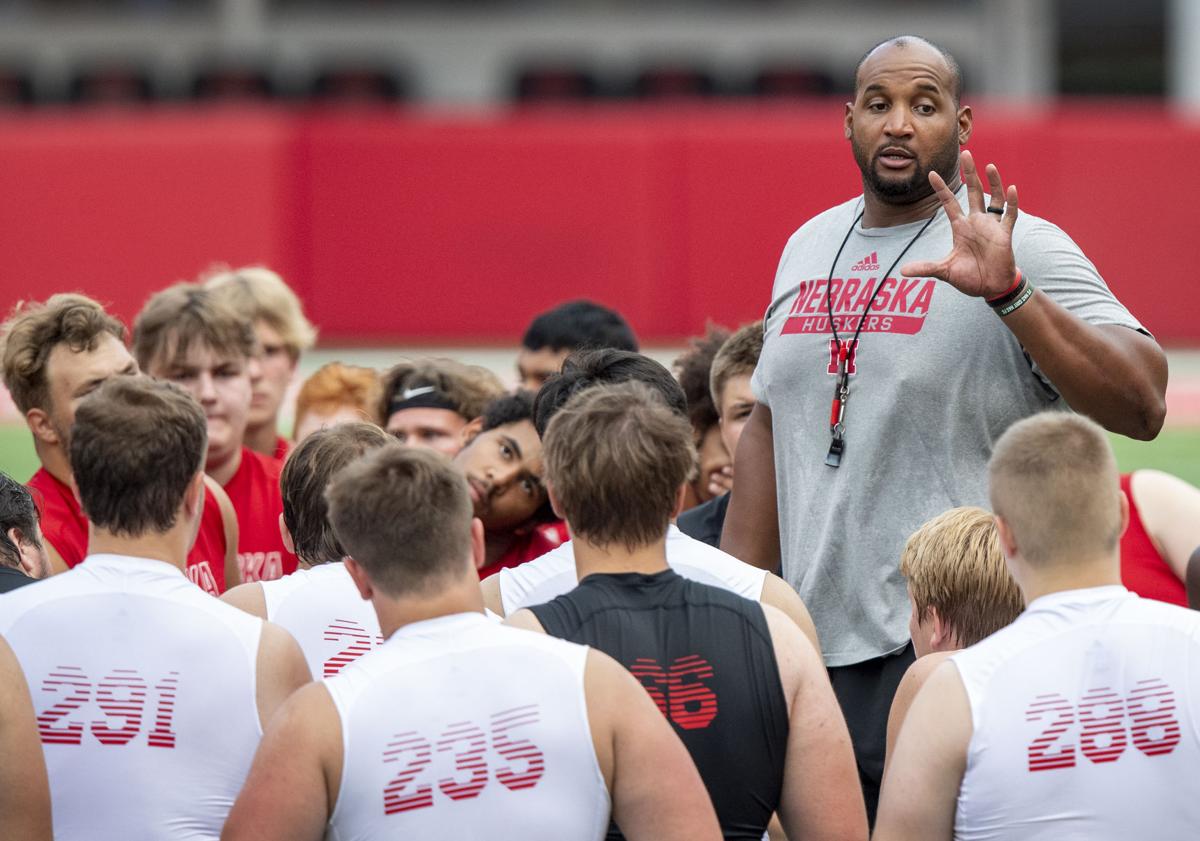 1. The Huskers' in-state recruiting efforts are off to a much better start in the 2023 class than 2022.
Nebraska now has a pair of verbal pledges from in-state prospects for the bedrock of its 2023 class in Gottula and Pierce tight end Benjamin Brahmer. The pair have been a regular presence at Memorial Stadium this month for Nebraska's camps, recruiting barbecue and visitor weekends.
Gottula has the frame and skill set colleges look for in high school linemen, and the buzz around Brahmer has only grown this month as coaches have seen him and spent time with him in person for the first time. The sentiment from just about everybody who sees Brahmer is that he's got a chance to be special.
That duo gets NU off to a much better start within the state's borders than in 2022, when four of the top players — Bellevue West tight ends Kaden Helms and Micah Riley-Ducker, Omaha Burke linebacker Devon Jackson and Omaha Central offensive lineman Deshawn Woods — made it clear relatively early on that they were not interested in playing for the Huskers.
NU has still added a pair of in-state players for the 2022 class in Columbus linebacker Ernest Hausmann and LSE linebacker Jake Appleget, but starting the next cycle 2-for-2 assuredly feels good for the Husker staff.
Nebraska has two other scholarship offers out in-state for 2023: Gottula's LSE teammate Teitum Tuioti and Elkhorn South's Maverick Noonan.
2. It's been a good month for Lincoln Southeast.
First, Appleget earned an offer from Nebraska on June 1, then Gottula followed on June 4. Appleget verbally committed on June 20 and Gottula followed six days later.
That's of course in addition to the continuing recruitment of Tuioti, the son of Nebraska defensive line coach Tony Tuioti, who took an unofficial visit out to Washington recently and also has offers from Cal, Washington State, Boise State and Utah State.
"With Jake, it was a little tougher with him being a 2022 kid and just what they had to go through and the evaluation process and the waiting there," LSE coach Ryan Gottula said. "With Gunnar, being a little earlier, obviously, for him, but I'm really happy for Jake. He showed a lot of patience through that process and took advantage of his opportunities when he had them."
Now, LSE has sent 2020 defensive back Isaac Gifford, 2021 walk-ons Maddox Burton, Taveon Thompson and Derek Branch to Nebraska in the past two recruiting classes, and has Appleget committed for 2022 and Gottula for 2023, with Tuioti's recruitment still ongoing.
3. One recruiting oddity on the offensive line.
Now, Nebraska has an offensive lineman verbally committed for the 2023 class before landing one for the current cycle.
That won't stay the case forever, of course, and may not even stay the case for much longer at all.
Nebraska had Jake Maikkula (Littleton, Colorado) on an official visit during the week, and has hosted Valen Erickson (Chicago) and Ashton Craig (Lawrenceburg, Indiana) on official visits and also offered a scholarship to John Pastore (Erie, Colorado) after a workout earlier this month.
NU's numbers are strong up front considering all 14 scholarship linemen theoretically have eligibility beyond the 2021 season and eight of them will be redshirt freshmen or younger this fall.
Still, it's certainly not a bad thing to get an early jump on the 2023 class with a player right from the program's backyard.
A look at the 2021 Nebraska football schedule
Week 0: at Illinois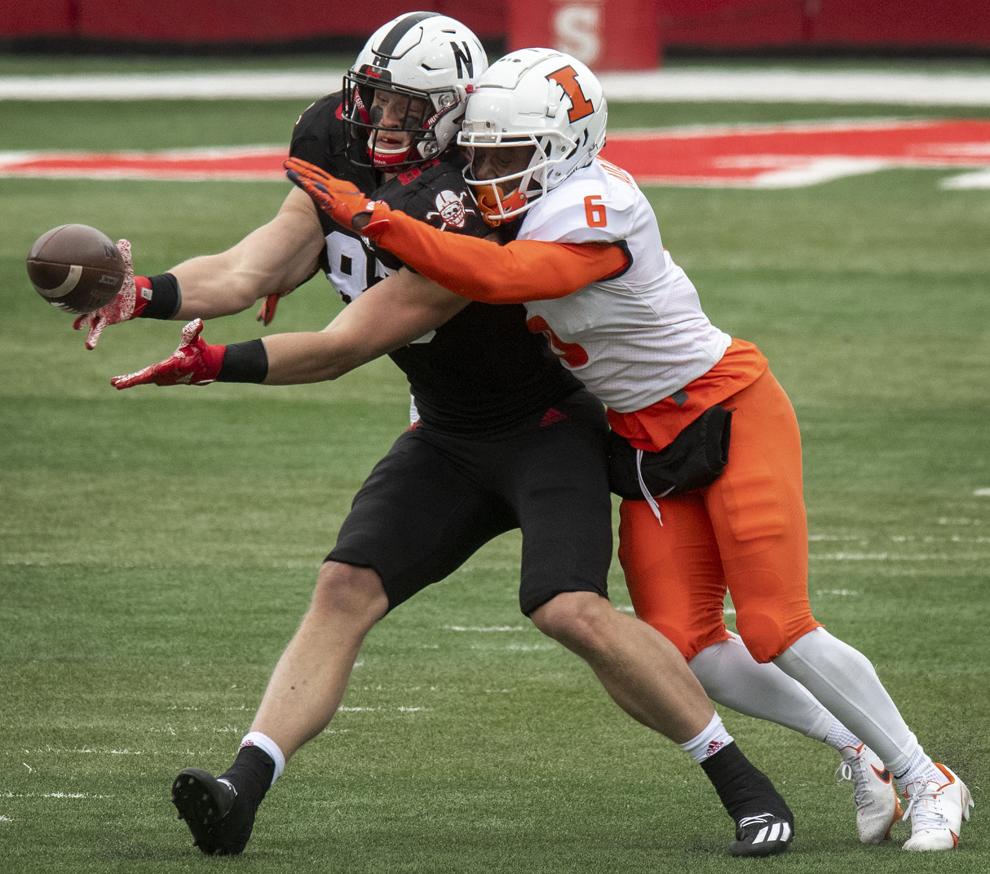 Last time the Huskers and Illini played: Illinois 41, Nebraska 23 (2020)
All-time series: Nebraska leads, 11-4
Week 1: vs. Fordham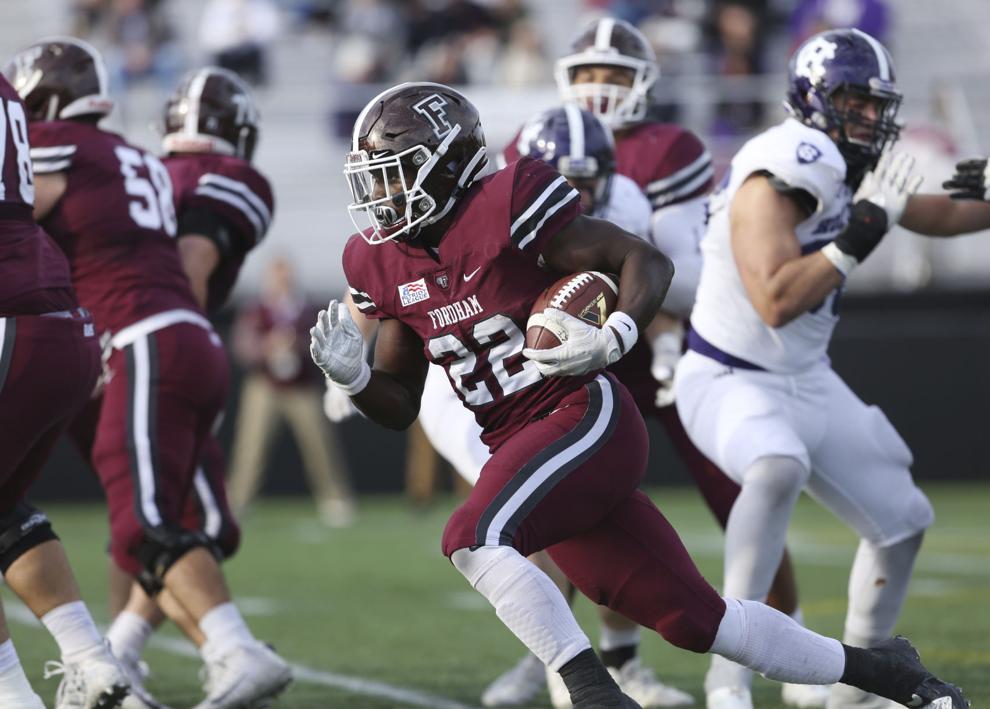 Fordham in 2020: 2-1 (shortened by COVID-19)
Last time the Huskers and Rams met: No previous matchups
Week 2: vs. Buffalo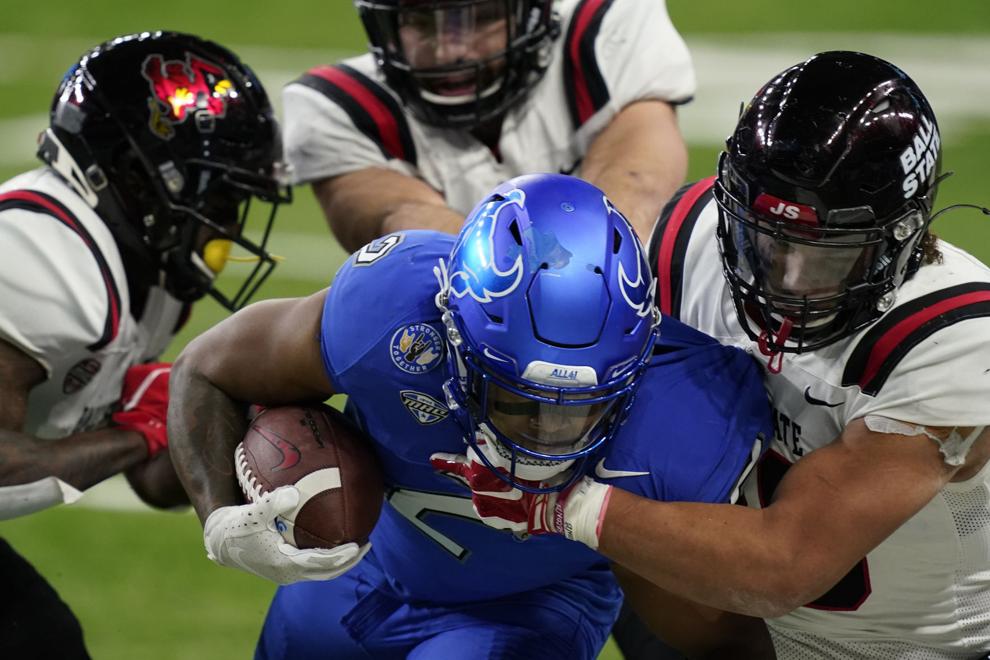 When: Sept. 11, 2:30 p.m. 
Buffalo in 2020: 6-1 (5-0 in MAC)
Last time the Huskers and Bulls met: No previous matchups
Week 3: at Oklahoma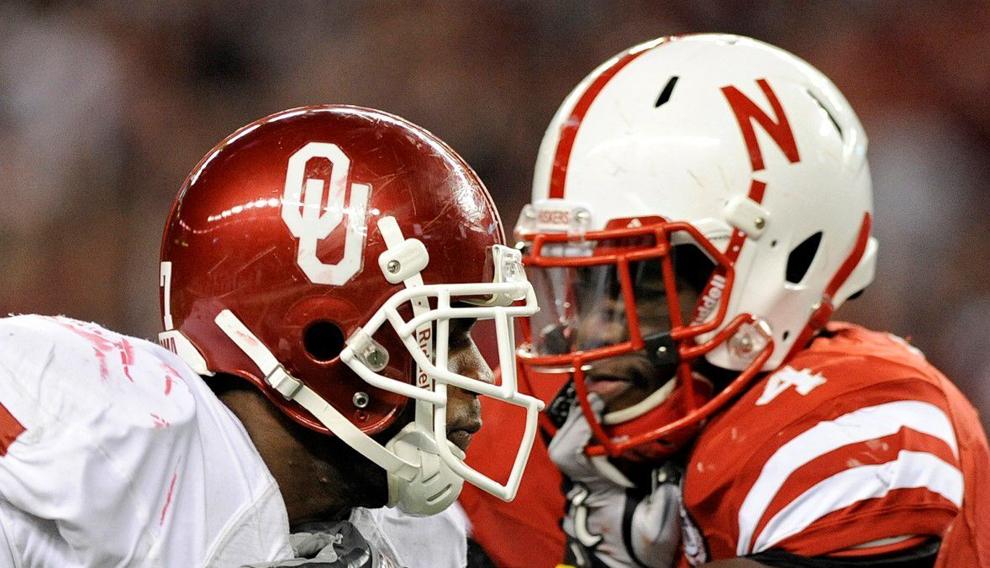 Oklahoma in 2020: 9-2 (6-2 Big 12)
Last time Huskers and Sooners played: Oklahoma 23, Nebraska 20 (Dec. 5, 2010, Big 12 Championship)
All-time series: Oklahoma, 45-38-3
Week 4: at Michigan State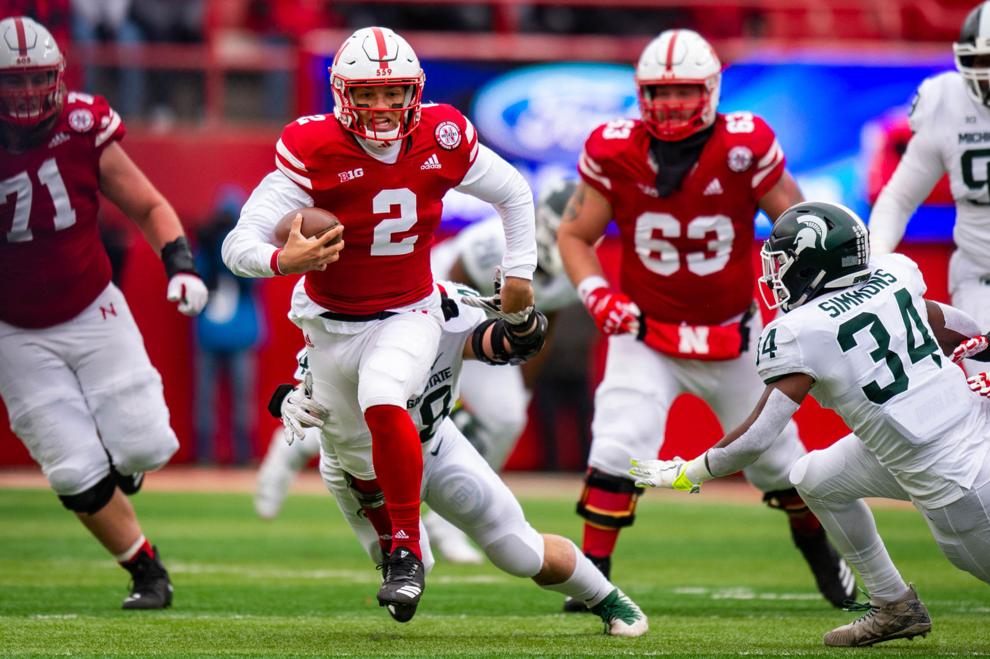 Where: East Lansing, Michigan
Michigan State in 2020: 2-5
The last time the Huskers and Spartans played: Nebraska 9, Michigan State 6 (Nov. 17, 2018)
All-time series: Nebraska leads, 9-2
Week 5: Northwestern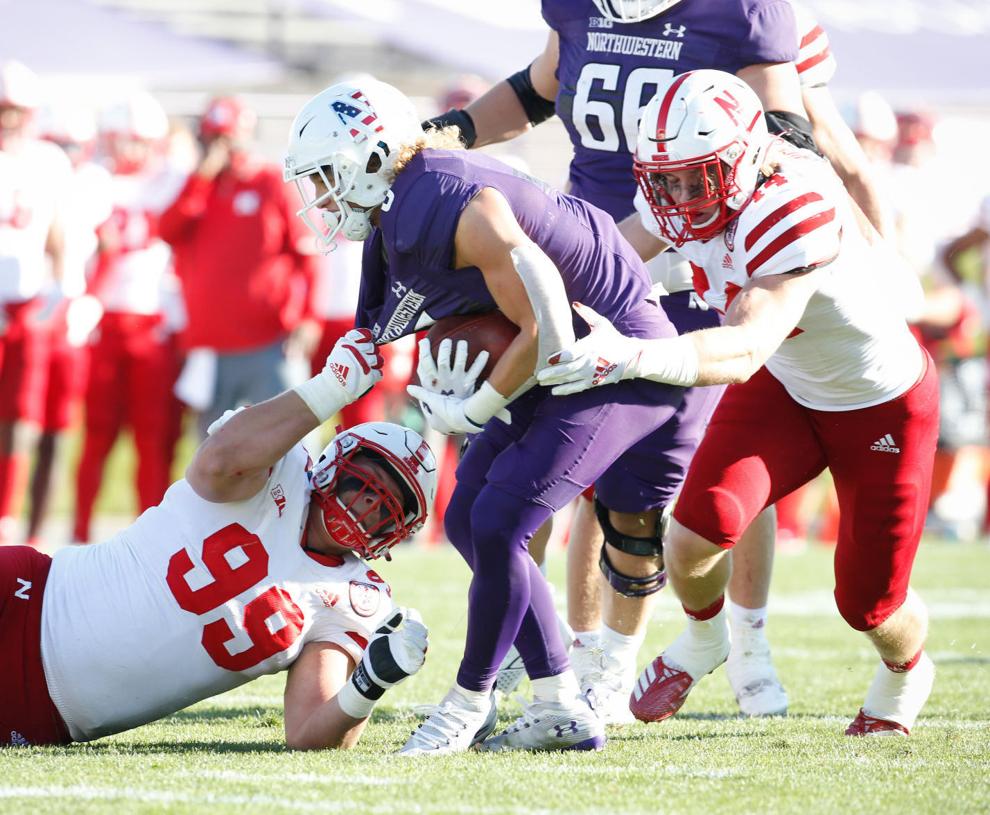 Northwestern in 2020: 7-2, Big Ten runner-up
The last time the Huskers and Wildcats met: Northwestern 21, Nebraska 13 (Nov. 7, 2020)
All-time series: Nebraska leads, 8-6
Week 6: Michigan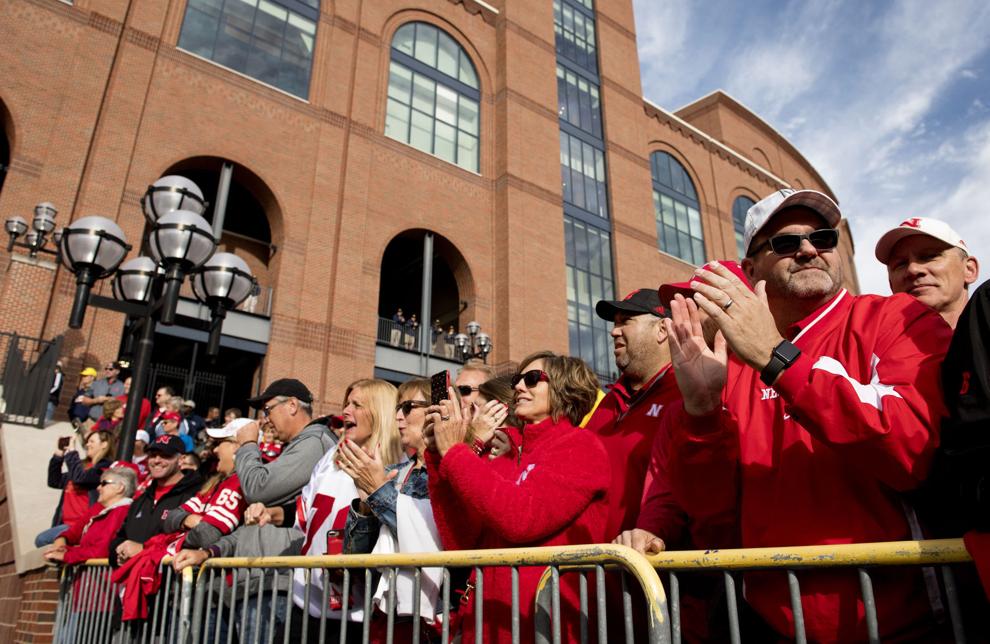 The last time the Huskers and Wolverines played: Michigan 56, Nebraska 10 (Sept. 22, 2018)
All-time series: Michigan leads, 5-4
Week 7: at Minnesota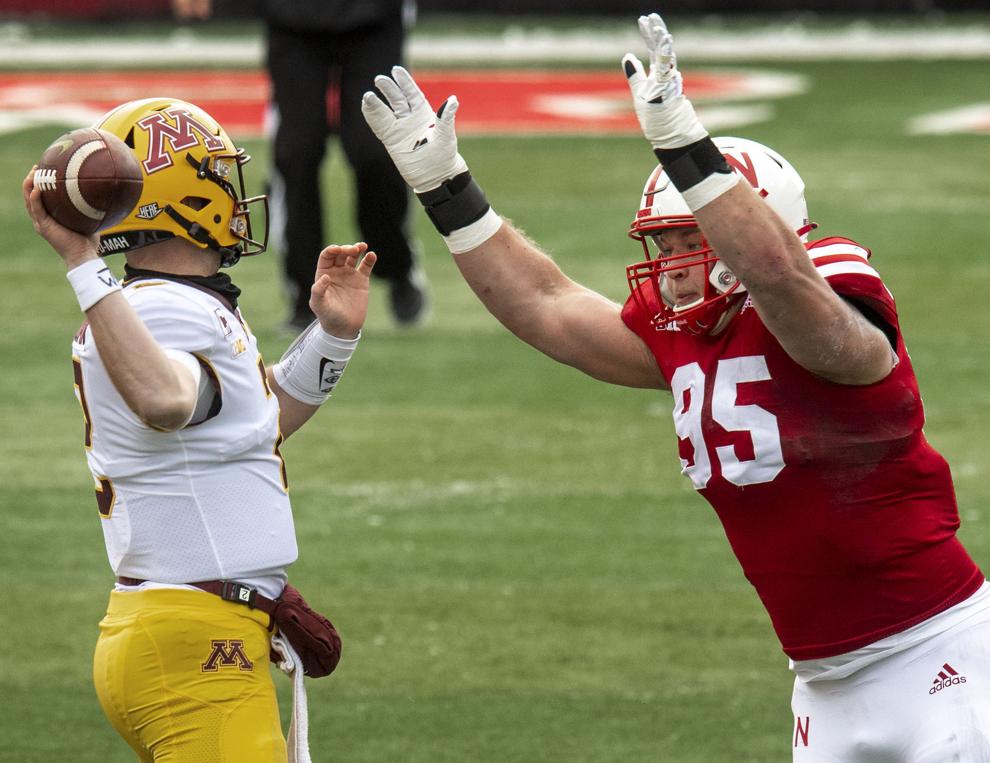 The last time the Huskers and Gophers played: Minnesota 24, Nebraska 17 (Dec. 12, 2020)
All-time series: Minnesota, 34-25-2
Week 9; Purdue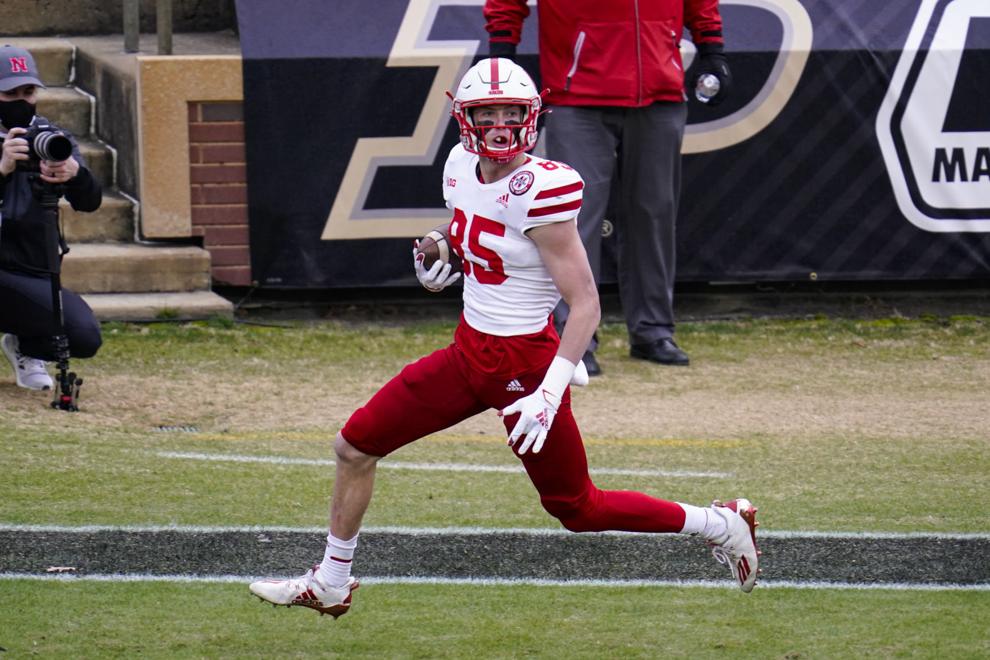 The last time the Huskers and Boilermakers met: Nebraska 37, Purdue 27 (Dec. 5, 2020)
All-time series: Nebraska leads, 5-4
Week 10: Ohio State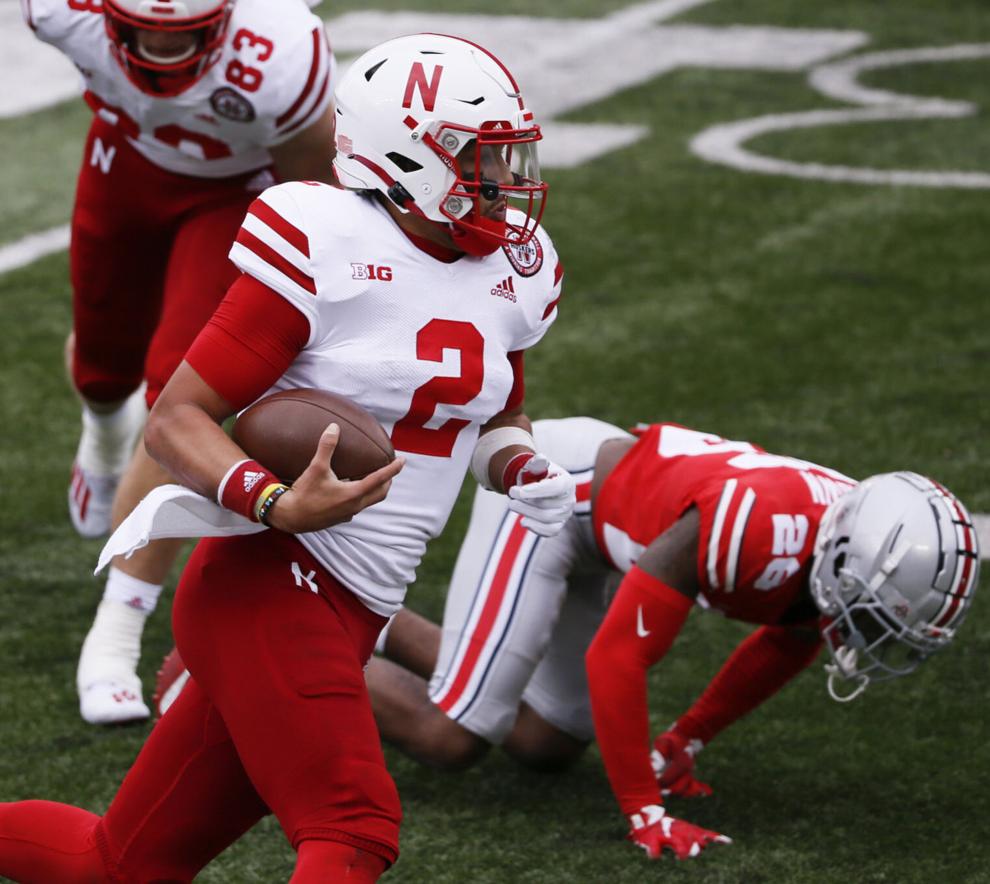 Ohio State in 2020: 7-1 (national runner-up)
The last time the Huskers and Buckeyes met: Ohio State 52, Nebraska 17 (Oct. 24, 2020)
All-time series: Ohio State leads, 8-1
Week 12: at Wisconsin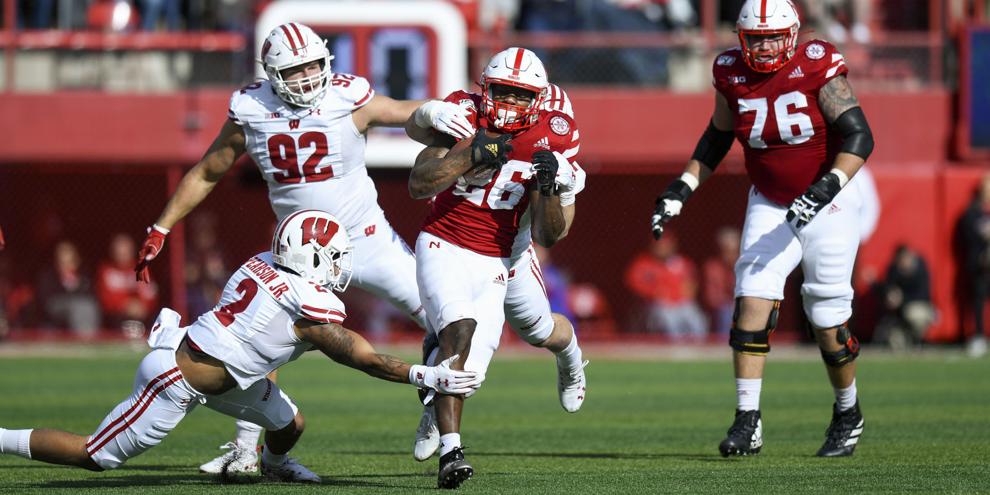 Where: Madison, Wisconsin 
The last time the Huskers and Badgers met: Wisconsin 37, Nebraska 21 (Nov. 16, 2019)
All-time series: Wisconsin leads, 10-4
Week 13: Iowa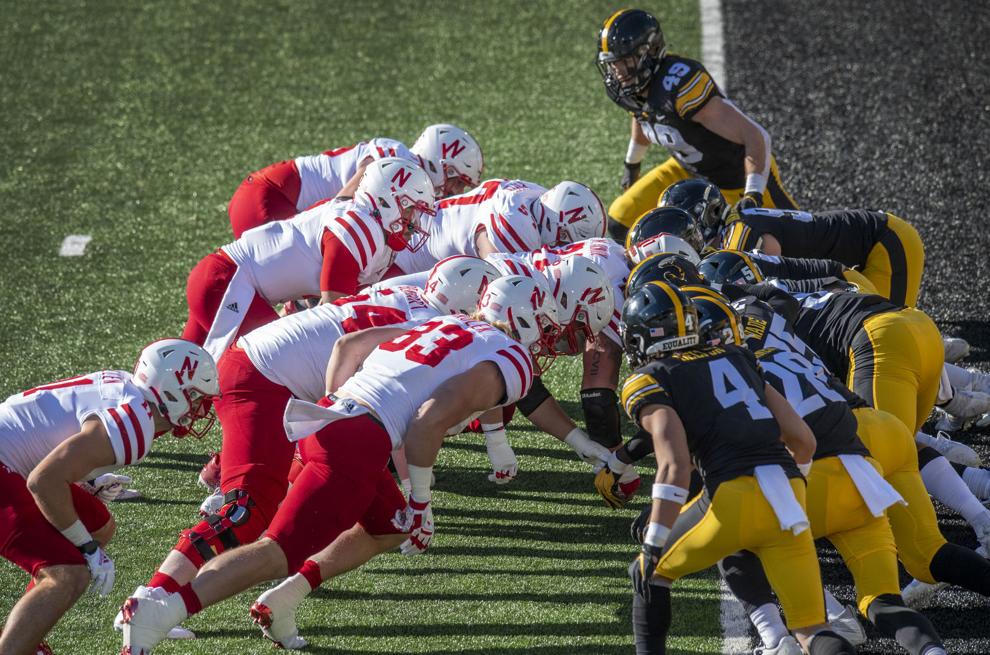 When: Nov. 26, 12:30 p.m. 
The last time the Huskers and Hawkeyes met: Iowa 26, Nebraska 20 (Nov. 27, 2020)
All-time series: Nebraska leads, 29-19-3