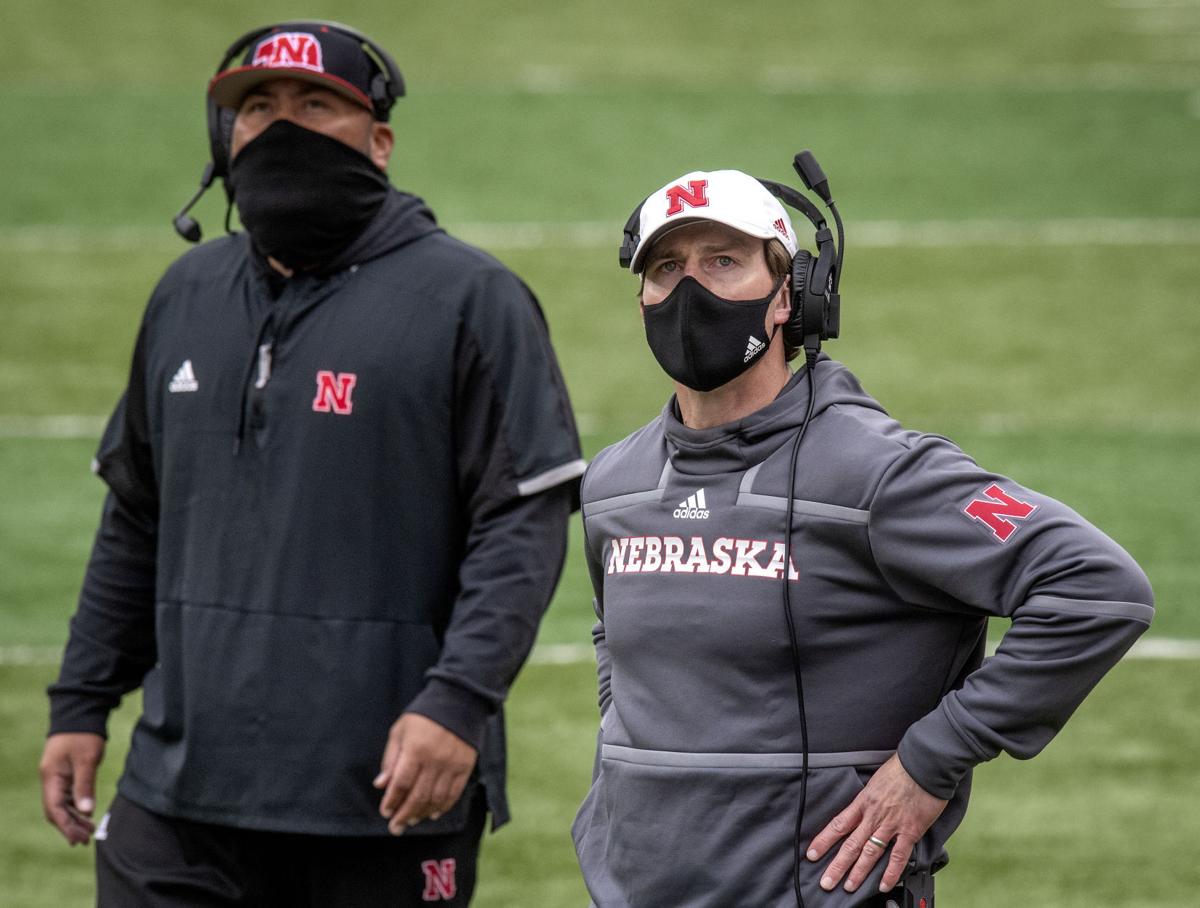 Nebraska got a jump-start to its 2023 recruiting class on Friday when it landed a verbal commitment from Pierce tight end Benjamin Brahmer. Here are three observations following Brahmer's pledge.
1. There's no better place to start a recruiting class than with an in-state player.
Most of the time, recruiting classes kick off with either a local player, a quarterback or both.
For the Huskers, they'll gladly take a verbal commitment from within the state border from a player they really like. Brahmer checks both of those boxes, as he most likely projects as a tight end in college. His dad, Pierce coach Mark Brahmer, said he could be up around 240 pounds by the time he's fully filled out.
Brahmer's status as the first member of the class will become more important this summer when the NCAA is expected to lift its current recruiting dead period and allow players to travel to campuses for official and unofficial visits. It's easy to imagine Brahmer being in town for camps and recruiting weekends and being able to serve as something of a point person for other underclassmen who might be visiting campus.
2. Nebraska could well miss out on its top tight end targets in the 2022 class, so nabbing one early in 2023 certainly doesn't hurt.
The scholarship chart is a little bit bunched up in Sean Beckton's room currently, with juniors Austin Allen and Travis Vokolek and then the freshman trio of Thomas Fidone, James Carnie and A.J. Rollins (who arrives this summer). There's also redshirt freshman Chris Hickman, who offensive coordinator Matt Lubick said this week is currently playing receiver but is seen as a potential hybrid-type player.
NU already has three scholarship offers out in the 2023 class, too, in Brahmer, Elkhorn South lineman Maverick Noonan and Lincoln Southeast defender Teitum Tuioti, the son of Husker defensive line coach Tony Tuioti.
In addition to those three, LSE offensive lineman Gunnar Gottula has Power Five offers from Iowa State and Kansas State. Just across the Missouri River at Fidone's alma mater, defensive back Jonathan Humpal also has an offer from Iowa State.
Coming into the 2022 cycle, NU coach Scott Frost and his staff had landed 13 out of 16 in-state players that they extended a scholarship offer to, only missing on 2021s Avante Dickerson (Oregon) and Keagan Johnson (Iowa) and 2018 Bryson Williams (Wisconsin). That percentage looks like it's going to drop quite a bit in 2022, but the Huskers now have one already in the boat for 2023.