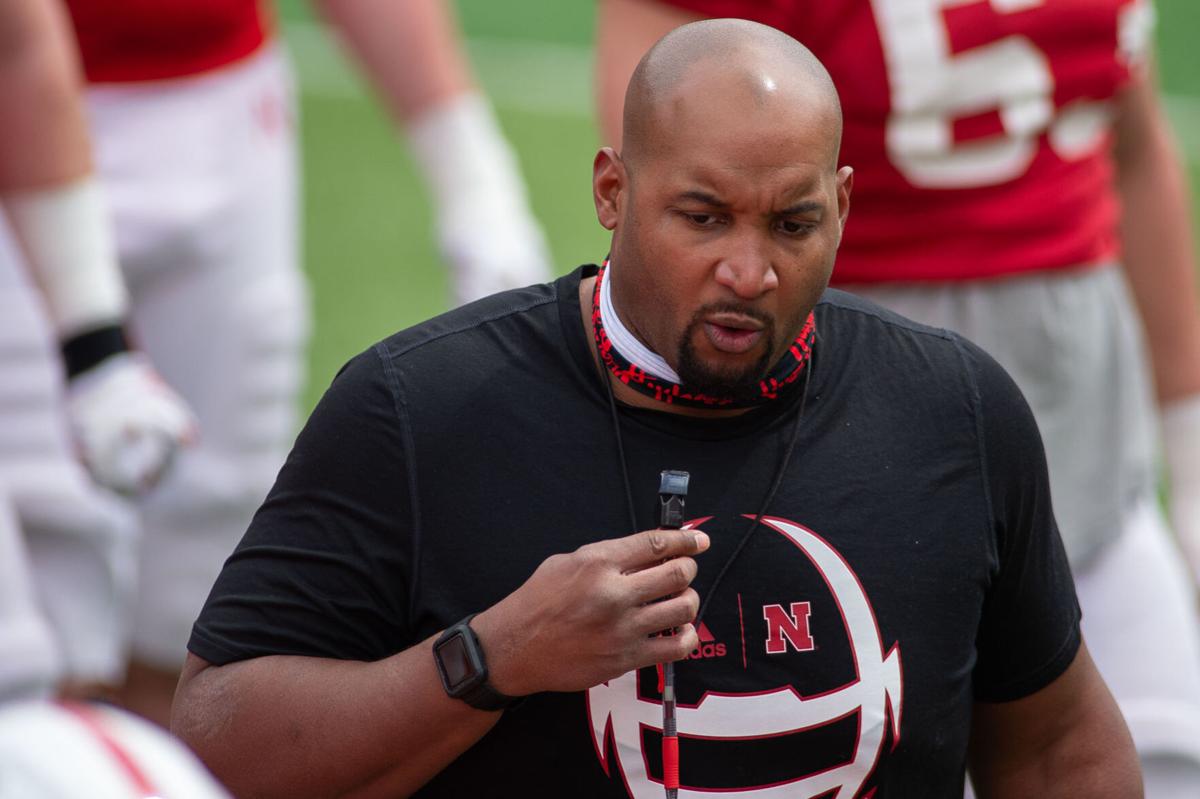 1. Versatility is the name of the game for Nebraska on the offensive line this cycle.
The Huskers have a young roster overall and offensive line is no different.
NU's likely starting pair at tackle this year: true freshman Turner Corcoran and redshirt freshman Bryce Benhart. If Brant Banks wins the right guard job, NU will start redshirt freshmen at both guard spots. Even Cam Jurgens, who will be going into his third year as a starter, is just a sophomore. The NCAA's extra year of eligibility has affected everybody, but the Huskers were young to begin with and now remain so going forward.
After that group, Nouredin Nouili is a sophomore, Michael Lynn and Jimmy Fritzche are redshirt freshmen and Alex Conn is a freshman. Nebraska is high on midyear enrollees Teddy Prochazka and Henry Lutovsky, too.
In fact, nine of NU's 13 scholarship offensive linemen have at least four years of eligibility remaining.
That's a recipe for A) a small offensive line class in the 2022 recruiting cycle, and B) a focus on a player or players who can project at more than one position.
That's Erickson. He could end up as a tackle at 6-foot-6 and 310 pounds, but he could also slide inside and play guard, too.
Will Nebraska take another offensive lineman? Assuming Jake Maikkula doesn't pick the Huskers in the coming days, keep an eye on John Pastore, who earned an offer with a strong workout last month.
2. Nebraska now has two verbal commitments in the past two weeks, with Erickson joining defensive lineman Hayden Schwartz (Jacksonville, Florida).
That's now seven of the 19 Class of 2022 players who were uncommitted at the time of their Nebraska official visit over the month of June that have pledged to the Huskers.
Columbus linebacker Ernest Hausmann, of course, had already decided on NU when he came to campus in the middle of the month. The Huskers also landed Ohio State transfer defensive back Tyreke Johnson after an official visit at the start of the month.
There still could be more to come from that group, too.
3. Nebraska had several other players back on campus for unofficial visits this week and this weekend in addition to Erickson.
There are also other players with Husker offers who are set to make their decisions soon. Keep an eye not only on Maikkula, but four-star athlete Jaden Mangham, who is announcing his verbal commitment on Sunday. He took an official visit to Nebraska on the final weekend of June. He has a final six of NU, West Virginia, Michigan, Michigan State, Georgia Tech and Illinois.
Others that have visited Nebraska officially but have not yet made decisions include defensive backs Nathan Vail (Kennesaw, Georgia), Markeith Williams (Orlando) and Avery Powell (Jersey City, New Jersey) and linebacker Tyler Martin (Acton, Massachusetts).
Official visits, of course, will ramp up again in Lincoln when the Huskers open their home slate Sept. 4 against Buffalo.
A look at the 2021 Nebraska football schedule
Week 0: at Illinois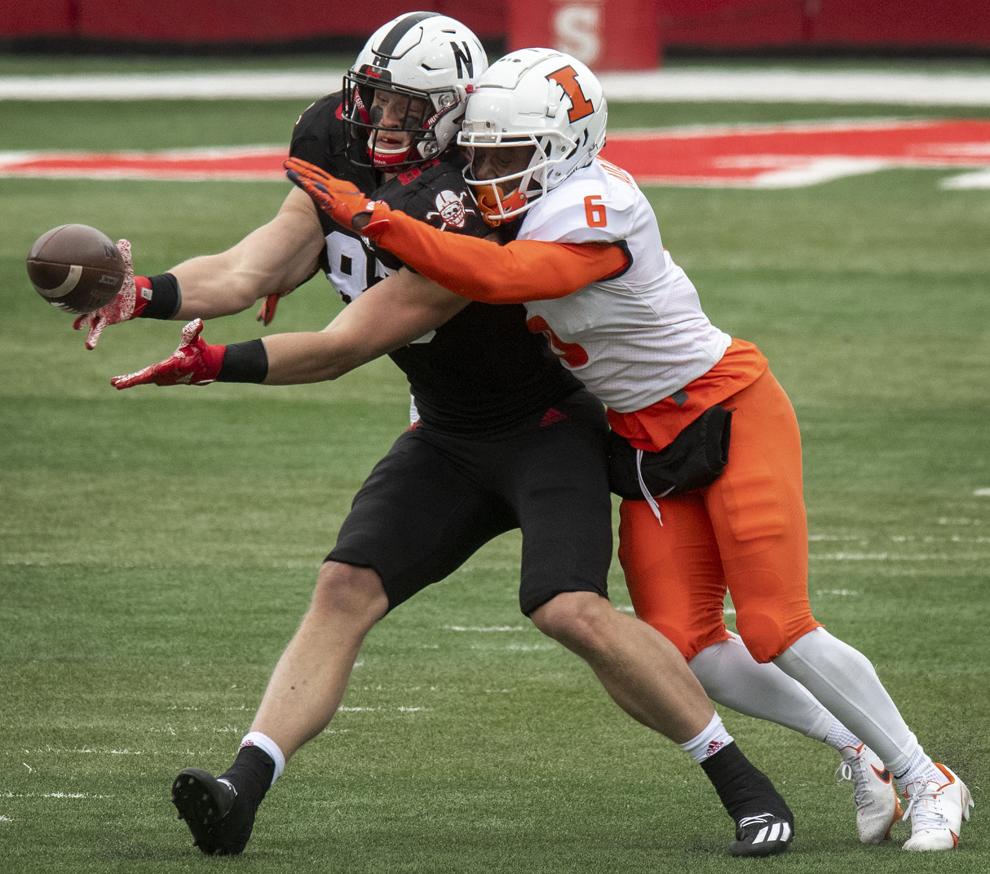 Last time the Huskers and Illini played: Illinois 41, Nebraska 23 (2020)
All-time series: Nebraska leads, 11-4
Week 1: vs. Fordham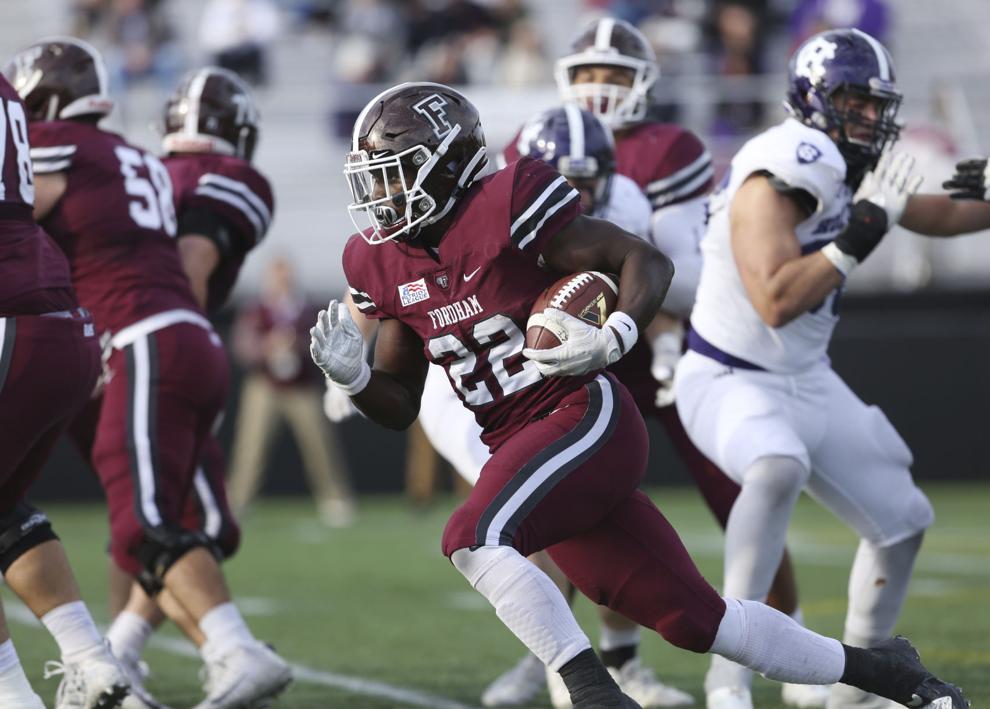 Fordham in 2020: 2-1 (shortened by COVID-19)
Last time the Huskers and Rams met: No previous matchups
Week 2: vs. Buffalo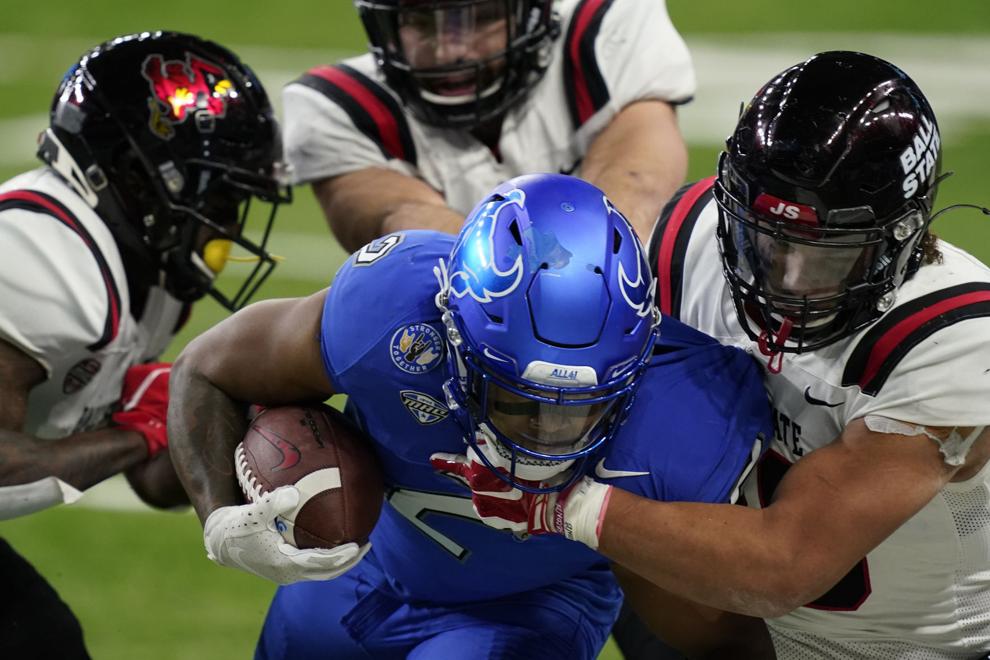 When: Sept. 11, 2:30 p.m. 
Buffalo in 2020: 6-1 (5-0 in MAC)
Last time the Huskers and Bulls met: No previous matchups
Week 3: at Oklahoma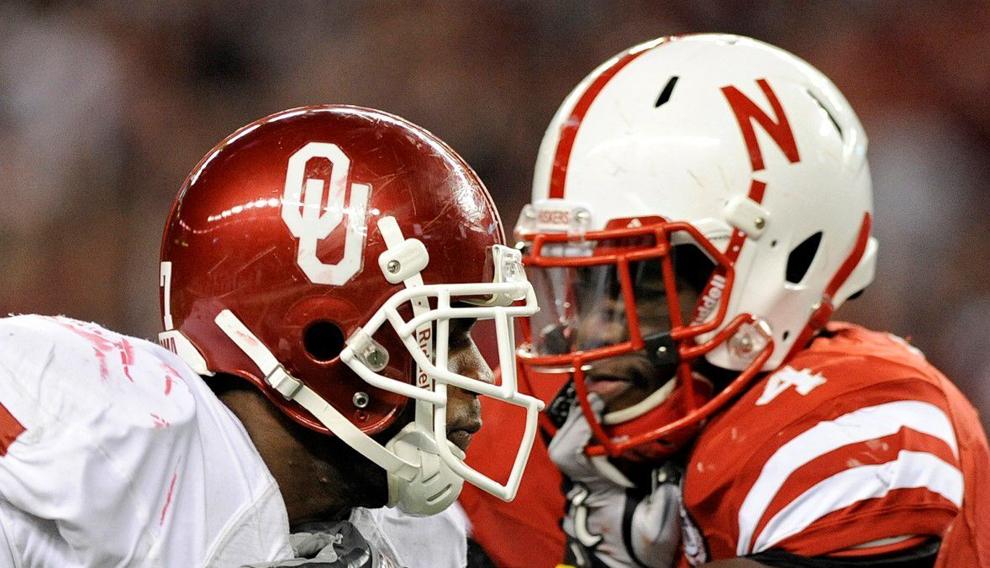 Oklahoma in 2020: 9-2 (6-2 Big 12)
Last time Huskers and Sooners played: Oklahoma 23, Nebraska 20 (Dec. 5, 2010, Big 12 Championship)
All-time series: Oklahoma, 45-38-3
Week 4: at Michigan State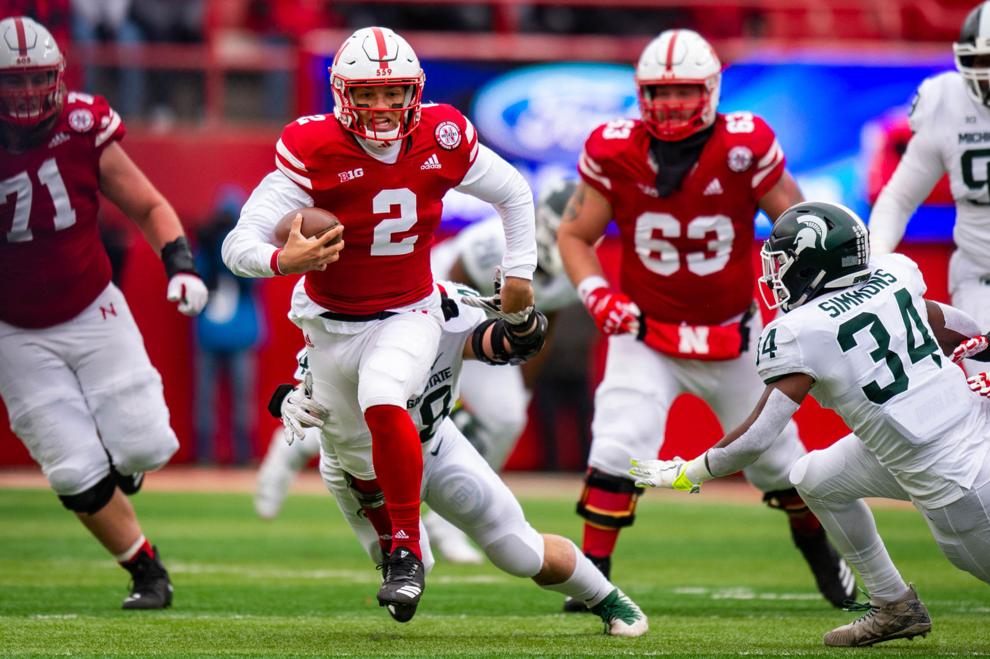 Where: East Lansing, Michigan
Michigan State in 2020: 2-5
The last time the Huskers and Spartans played: Nebraska 9, Michigan State 6 (Nov. 17, 2018)
All-time series: Nebraska leads, 9-2
Week 5: Northwestern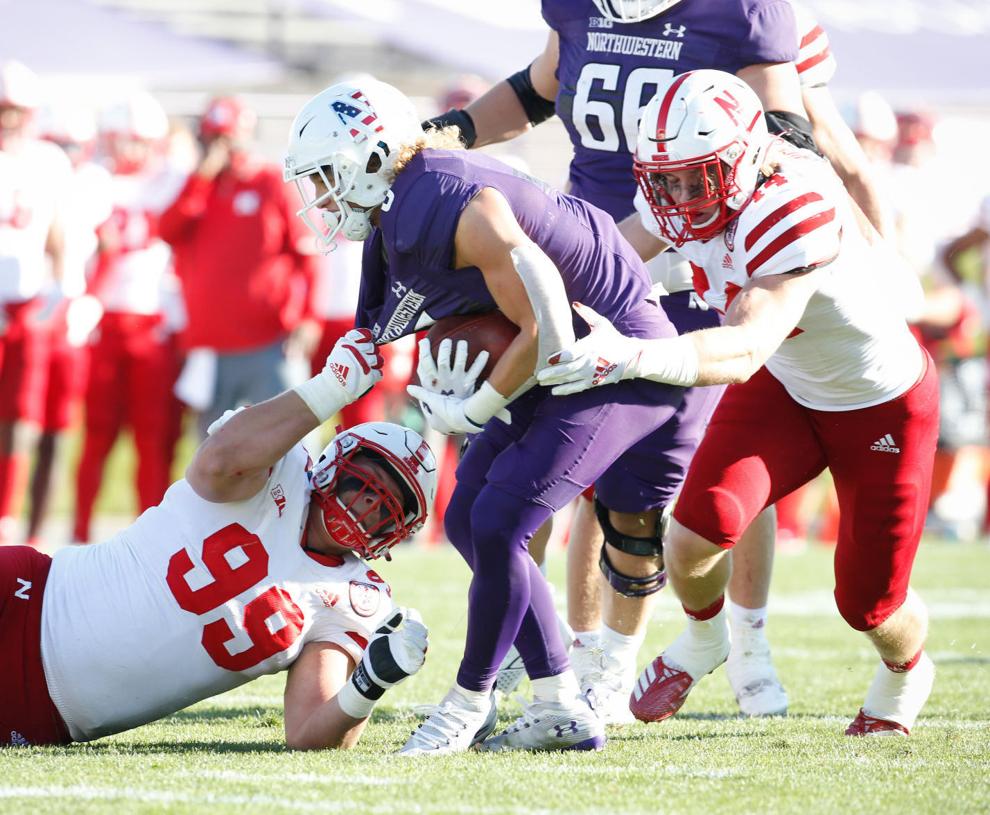 Northwestern in 2020: 7-2, Big Ten runner-up
The last time the Huskers and Wildcats met: Northwestern 21, Nebraska 13 (Nov. 7, 2020)
All-time series: Nebraska leads, 8-6
Week 6: Michigan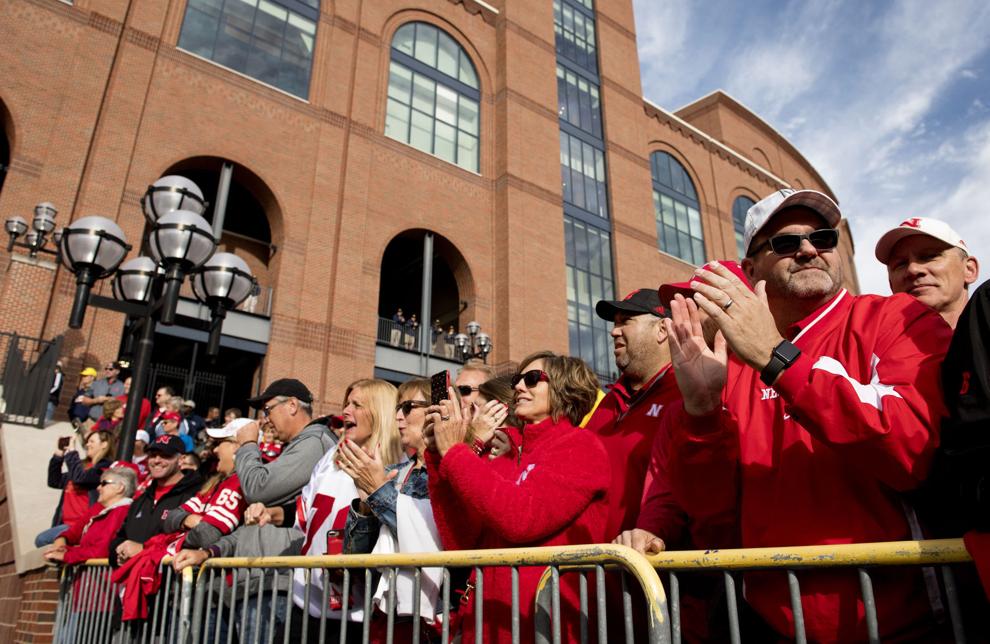 The last time the Huskers and Wolverines played: Michigan 56, Nebraska 10 (Sept. 22, 2018)
All-time series: Michigan leads, 5-4
Week 7: at Minnesota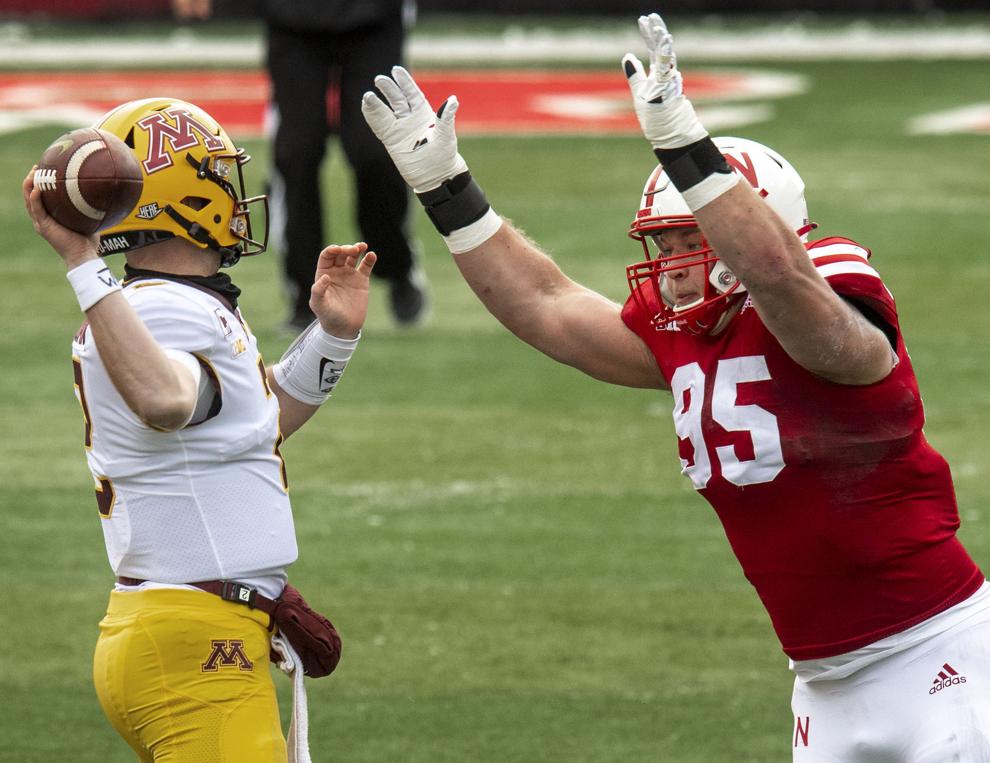 The last time the Huskers and Gophers played: Minnesota 24, Nebraska 17 (Dec. 12, 2020)
All-time series: Minnesota, 34-25-2
Week 9; Purdue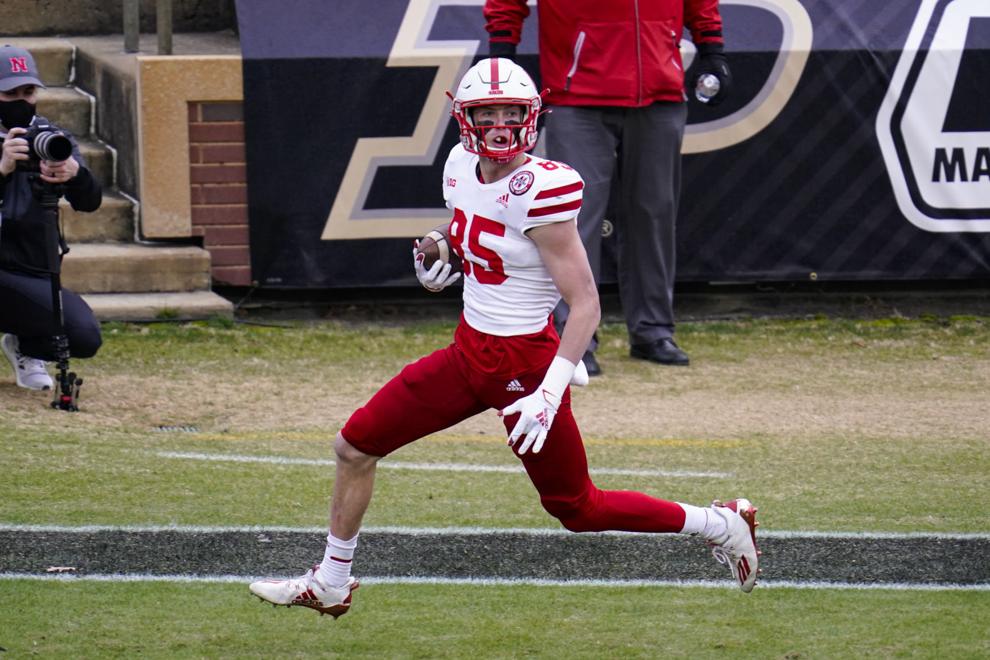 The last time the Huskers and Boilermakers met: Nebraska 37, Purdue 27 (Dec. 5, 2020)
All-time series: Nebraska leads, 5-4
Week 10: Ohio State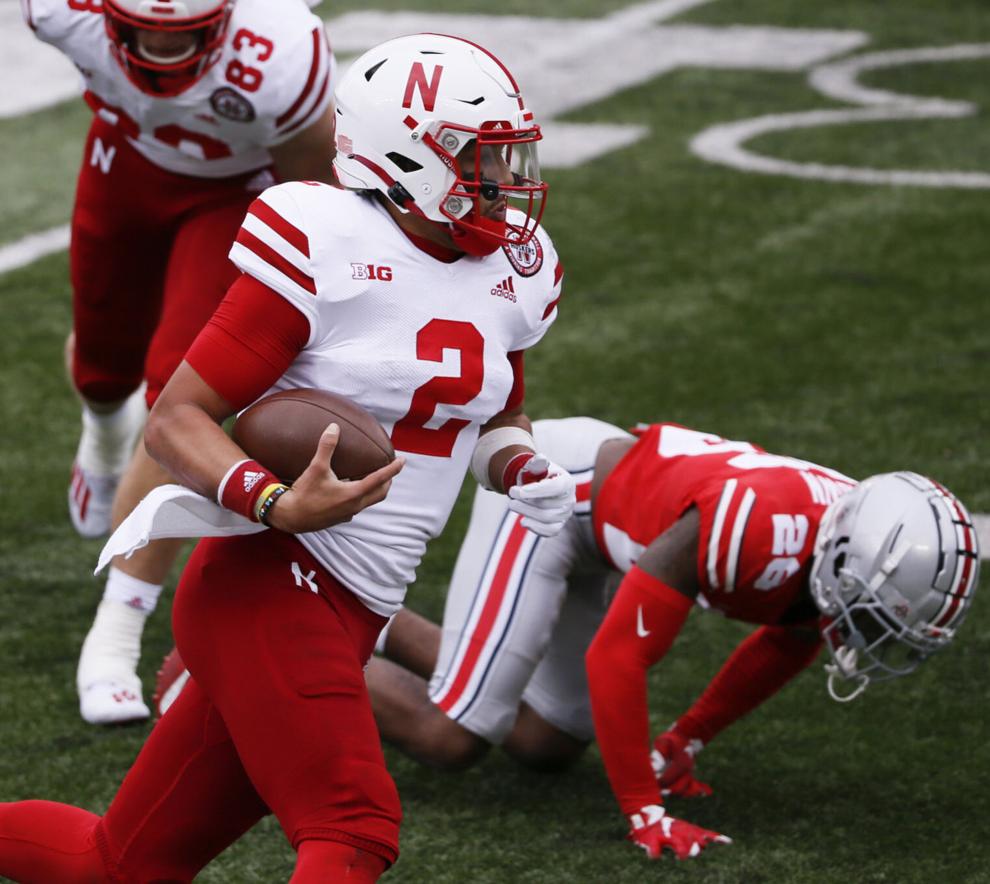 Ohio State in 2020: 7-1 (national runner-up)
The last time the Huskers and Buckeyes met: Ohio State 52, Nebraska 17 (Oct. 24, 2020)
All-time series: Ohio State leads, 8-1
Week 12: at Wisconsin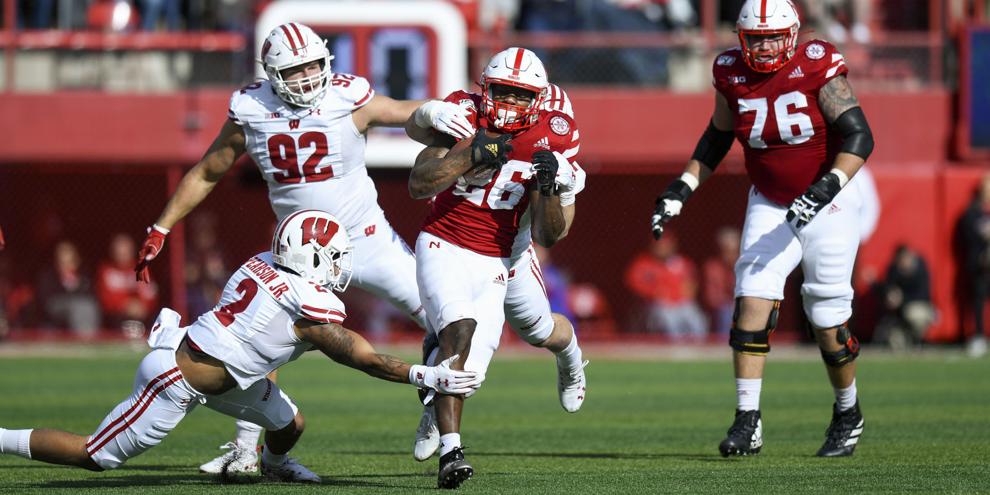 Where: Madison, Wisconsin 
The last time the Huskers and Badgers met: Wisconsin 37, Nebraska 21 (Nov. 16, 2019)
All-time series: Wisconsin leads, 10-4
Week 13: Iowa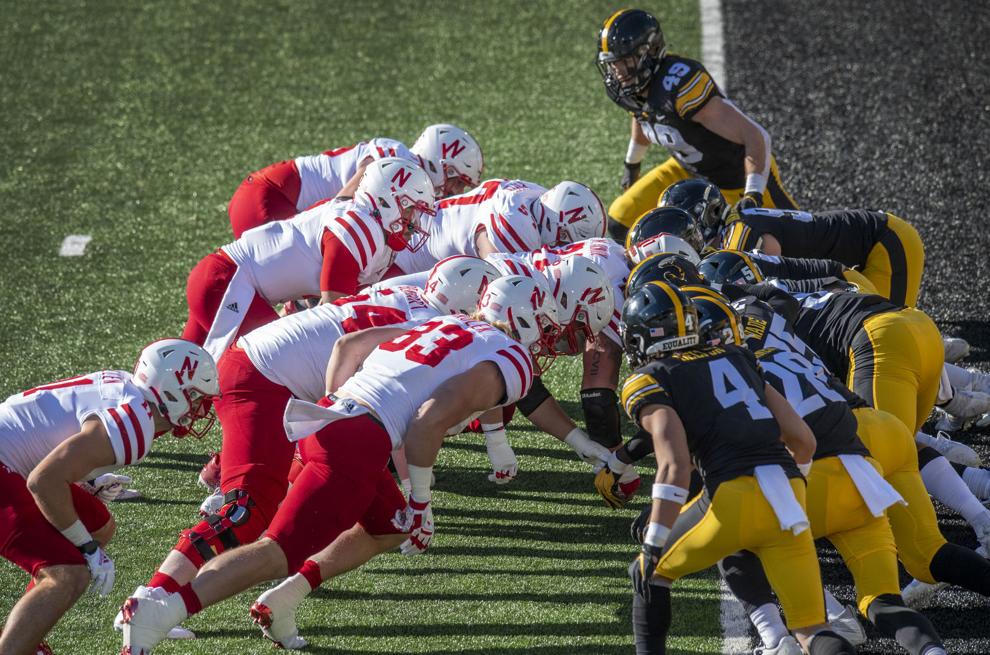 When: Nov. 26, 12:30 p.m. 
The last time the Huskers and Hawkeyes met: Iowa 26, Nebraska 20 (Nov. 27, 2020)
All-time series: Nebraska leads, 29-19-3