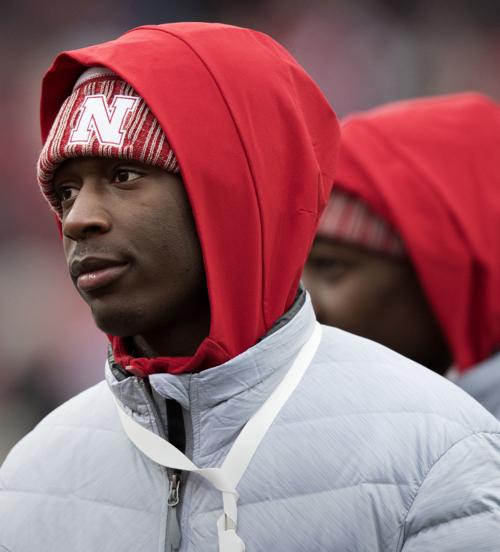 By and large, the December signing period proved to be a smooth, productive one for Nebraska.
The Huskers had 23 high school players sign national letters of intent for their 2019 class, saw eight walk-ons finalize paperwork and then added Oklahoma State graduate transfer Darrion Daniels later in the three-day signing window.
The only question coming out of the early period was junior college running back Dedrick Mills of Garden City (Kansas) Community College.
The former freshman All-America selection at Georgia Tech and Broncbusters standout did not sign, but he could still join the program for the spring semester.
Mills' situation still features some key unknowns, but here's a look at everything that's been discerned so far.
First, the signing period for junior college players is different than high schoolers. Mid-year juco players can sign any time between Dec. 19 and Jan. 15. At Nebraska, spring semester classes begin Jan. 7, and Jan. 14 is the final day students can add classes.
That means Mills could sign at any point between now and Jan. 14 and officially be part of the program, which would allow him to participate in winter conditioning, spring ball and on down the line.
In order for that to happen, Mills has to have graduated from Garden City in December. The Journal Star has not been able to independently confirm his status on that front, though there's reason to believe he did.
First, NU head coach Scott Frost said on Dec. 19 during his signing day news conference that he was hoping for "a couple more signatures that will be announced eventually," in the early period. The Huskers, of course, landed Daniels last Friday, but no other additions. Later on Dec. 19, Mills told the Journal Star that he still planned to sign early. Since then, he hasn't responded to messages. NU, of course, cannot comment on players who are not signed.
You have free articles remaining.
Any last-minute communication between NU and Garden City officials about paperwork could have been made more difficult by the fact that GCCC closed for the holidays on Dec. 17, two days before the signing period opened, and will remain closed until Jan. 2. UNL's offices are closed from Dec. 24 to Jan. 2.
Not only that, but GCCC football coach Jeff Sims left the school after the Broncbusters' national title game loss on Nov. 27 to take the head coaching job at Southern Missouri.
Simply put, it's possible NU officials haven't been able to communicate regularly with GCCC officials since the signing period started.
The short story here is that, while the Huskers undoubtedly would like to have had Mills' situation resolved on Dec. 19, there is still plenty of time to get him to campus for spring semester. In fact, his signing window isn't even halfway completed.
In the worst case for NU — that Mills still has enough academic work to do that NU doesn't feel comfortable with him signing now — he could sign in the later period and join the program over the summer.
There's been no indication that Mills is interested in other schools or that NU has stopped recruiting him.
The fit between Mills and NU has been clear since the day he committed. The Huskers have all young players in the backfield after Devine Ozigbo's graduation and Mills brings a demonstrated track record. He rushed for 771 yards and 12 touchdowns for Georgia Tech in 2016 before being dismissed from the team. He missed most of 2017 at GCCC due to a broken collarbone, but returned to rush for 1,358 yards and 19 touchdowns this fall, earning NJCAA All-American honors.
Nebraska has talented sophomore Maurice Washington returning, but after that only reserve sophomore Jaylin Bradley and senior Wyatt Mazour. The Huskers signed backs Ronald Thompkins and Rahmir Johnson in the early period. As such, a proven, hard-nosed runner like Mills would alleviate much of the concern over the room's youth.
Nothing is certain in recruiting, of course, but there is still plenty of time and seemingly plenty of motivation for Nebraska to get Mills officially on board, and there's still every chance it happens in the coming weeks.