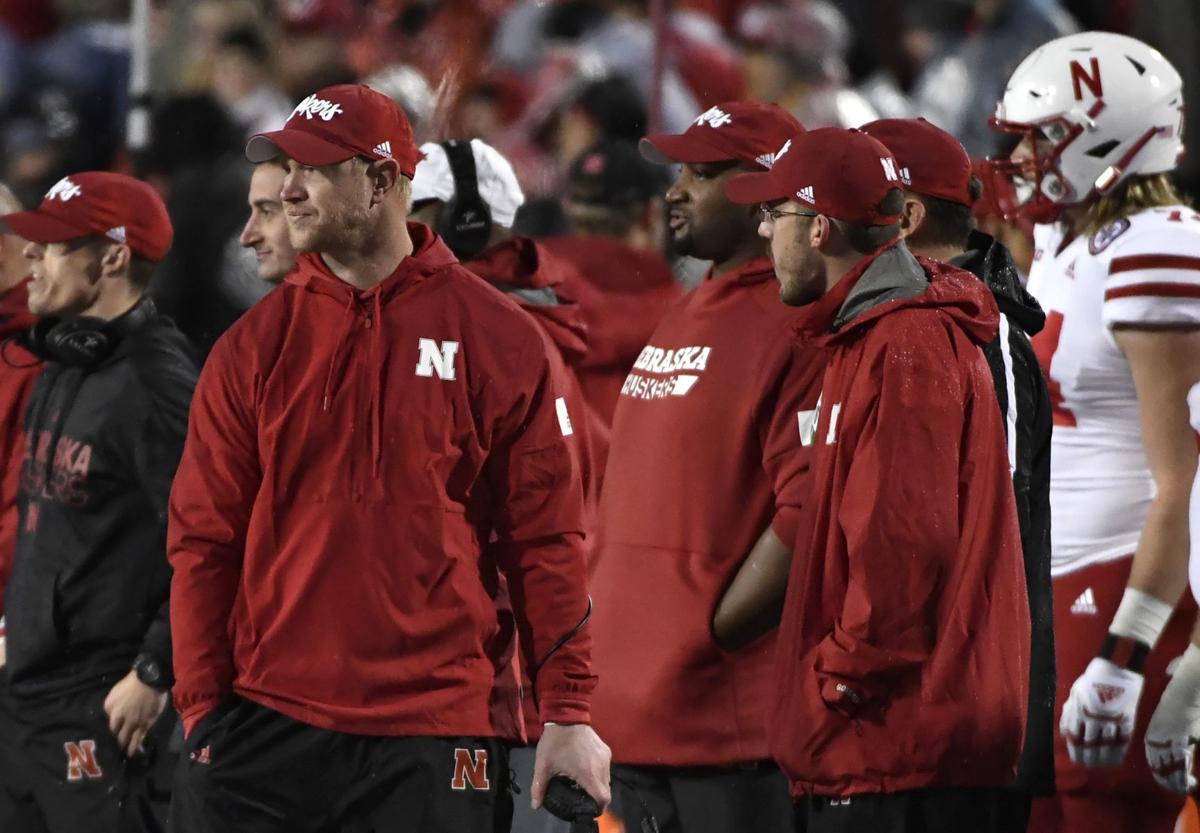 Check out Husker Extra's Recruiting Ticker feature throughout the current contact period to keep up with Nebraska's whereabouts on the recruiting trail as National Signing Day (Dec. 18) draws closer. 
Nebraska entered the December contact period with 15 verbal commitments and 11 total spots remaining in its 2020 class. The Huskers are still recruiting several positions for the current cycle, but linebackers, receivers and defensive backs are clear priorities, along with finding perhaps another defensive lineman. 
At linebacker, NU added two players late in November when the staff landed junior college players Junior Aho and Jamoi Hodge on the same day. So, as it stands, Aho joins Blaise Gunnerson (Carroll, Iowa) as players who project outside, and Hodge is the lone inside backer in the class so far. 
The Huskers are involved with multiple players at each spot and have already visited several in recent days, making the two linebacker positions among the most interesting to watch over the next couple of weeks. 
One of Nebraska's key targets at outside linebacker has long been Kaden Johnson (St. Paul, Minnesota), who's reportedly had the Huskers in-home already and will undoubtedly get a visit from head coach Scott Frost between now and Dec. 14. Even after Regen Terry (Florence, Arizona) committed to Arizona on Monday, there are still several prospects out there. 
A couple, such as Jared Ivey (Suwanee, Georgia) and Tuli Tuipulotu (Lawndale, California) already have used official visits to Lincoln and remain uncommitted. 
Another to keep an eye on: four-star Keyshawn Greene (Crawfordville, Florida). Nebraska could be in to see the 6-3, 200-pounder on Tuesday. The Wakulla High standout is currently committed to Florida State and has been since February, but the Seminoles are still without a permanent head coach. 
You have free articles remaining.
Greene ran a blistering 4.49-second 40-yard dash at The Opening over the summer and is considered the No. 169 prospect in the nation by 247Sports. 
It remains to be seen whether NU can get significant traction with Greene, who, according to his 247Sports profile, has official visits lined up to Miami this coming weekend and FSU the final weekend of the contact period. But an interesting name to watch nonetheless. 
Meanwhile, outside linebackers coach Jovan Dewitt was in Tuesday to see Tyler (Texas) Junior College pass-rusher DeVere Levelston. He is listed at 6-5 and 250 and played mostly with his hand in the dirt as a freshman. Like Aho and Hodge, Levelston has more eligibility than most juco players. He's an academic qualifier, meaning he should have three years remaining when he gets to a four-year college. 
At inside linebacker, the Huskers have already been in to see juco prospect Eteva Mauga-Clements in California.
A regional 2021 offer: Nebraska's not only trying to grow its 2020 class, but coaches are visiting the schools of younger prospects for future recruiting cycles, as well. 
Of many 2021 scholarship offers to go out in recent days, a regional one stands out as interesting. That's athlete/running back Devin Neal, who's not too far away at Lawrence High in Lawrence, Kansas. The Huskers had success in town for the 2020 class, landing four-star offensive tackle Turner Corcoran (Free State High) and now will try to get back into the city for the next cycle, too. 
After a visit to Lawrence High from @CoachRHeld, I'm extremely excited and humbled to have received an offer to play football for the University of Nebraska! Thank you Coach Held for providing me this opportunity. pic.twitter.com/EQB4imYPNX

— Devin Neal🗝🕳 (@Dev_Neal23) December 3, 2019
| Name | Pos. | Ht. | Wt. | Hometown (School) | Stars |
| --- | --- | --- | --- | --- | --- |
| Junior Aho | OLB | 6-3 | 255 | Nice, France (New Mexico Military Academy) | *** |
| Zavier Betts | WR | 6-2 | 190 | Omaha (Bellevue West) | **** |
| Marquis Black | DL | 6-4 | 280 | McDonough, Ga. (Eagle's Landing) | *** |
| Alex Conn | OT | 6-6 | 280 | Derby, Kansas | *** |
| Turner Corcoran | OT | 6-6 | 280 | Lawrence, Kan. (Free State) | **** |
| Ronald Delancy III | DB | 5-11 | 190 | Miami (Northwestern) | *** |
| Henry Gray | DB | 6-0 | 175 | Miami (Central) | **** |
| Blaise Gunnerson | OLB | 6-5 | 250 | Carroll, Iowa (Kuemper) | **** |
| Jamoi Hodge | LB | 6-2 | 225 | Winston Salem, N.C. (Independence C.C.) | *** |
| Nash Hutmacher | DT | 6-5 | 305 | Chamberlain, South Dakota | *** |
| Tamon Lynum | DB | 6-2 | 170 | Orlando, Fla. (Evans) | *** |
| Sevion Morrison | RB | 6-0 | 200 | Tulsa, Oklahoma (Edison) | **** |
| William Nixon | WR | 5-11 | 185 | Waco, Texas (Midway) | *** |
| Marvin Scott III | RB | 5-9 | 205 | Port Orange, Fla. (Spruce Creek) | *** |
| Logan Smothers | QB | 6-2 | 180 | Muscle Shoals, Ala. | **** |