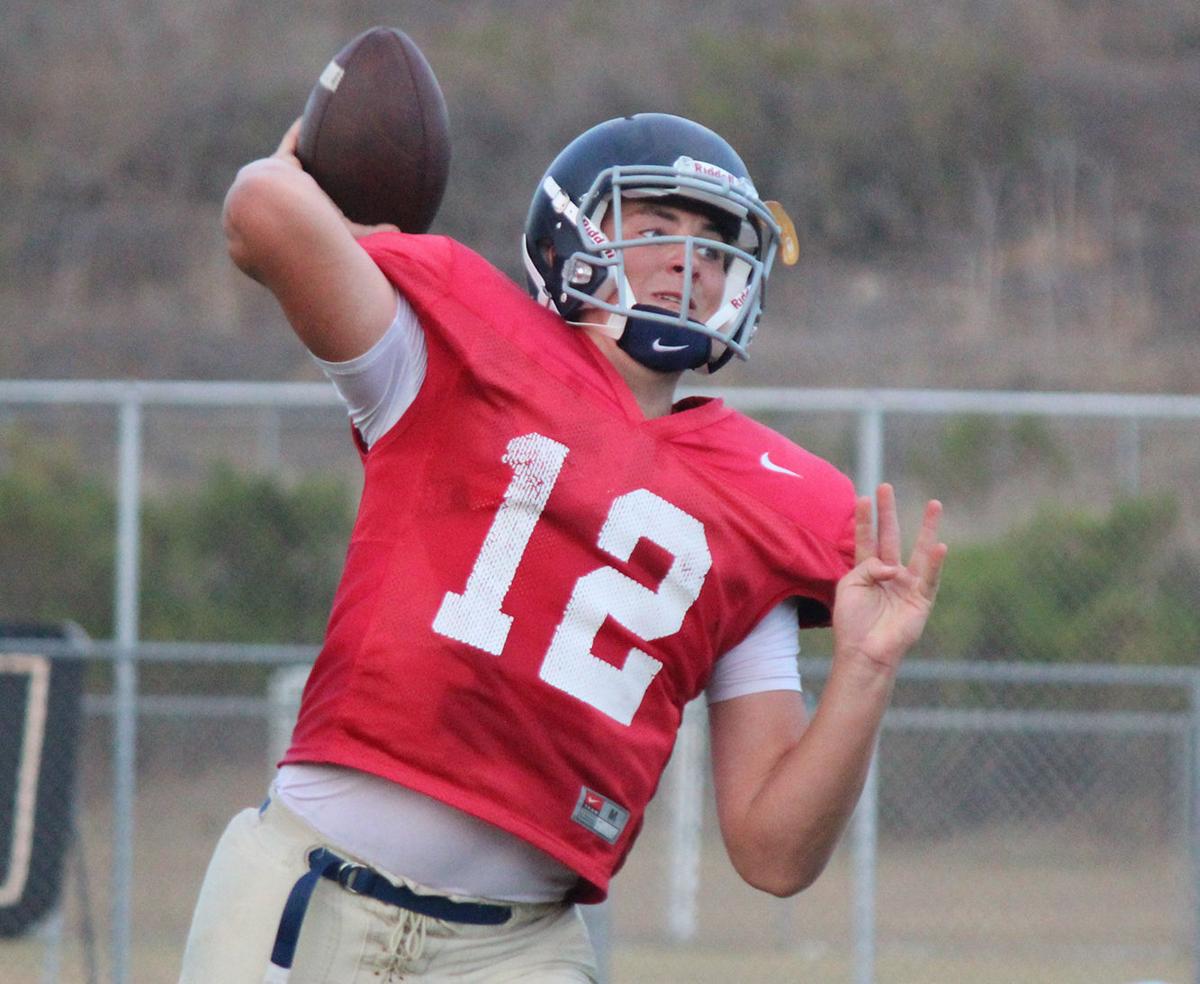 Patrick O'Brien has never wavered since announcing his commitment to Nebraska in May. Now the quarterback has put his signature behind it.
O'Brien on Thursday signed his financial aid agreement papers with Nebraska. While such an agreement doesn't bind a player to a school, it does further connect the two parties, allowing coaches unlimited communication with a player, whether that be in-home visits or phone calls.
Husker coaches can now also publicly discuss O'Brien's commitment.
You have free articles remaining.
True freshman defensive backs Aaron Williams, Eric Lee Jr. and Avery Anderson signed such papers in the last recruiting class. O'Brien's commitment has been just as strong. The prospect from San Juan Hills High School in California plans to enroll in classes in Lincoln in January and participate in spring ball.
O'Brien is coming off an eye-popping senior season in which he fell just short of 3,000 yards passing and threw 32 touchdowns. He completed more than 70 percent of his passes.
With that good Husker recruiting news came some bad. Nebraska lost out on offensive lineman Tremayne Anchrum (Powder Springs, Georgia).
Despite two visits to Lincoln over the past couple of years, Anchrum picked Clemson over the Huskers in an announcement at his high school.
Nebraska remains at 14 known commitments for its 2016 class that should include at least 22.
Nebraska's 2016 recruits
A closer look at Nebraska's recruiting class for 2016.
| Name | Pos. | Ht. | Wt. | Hometown (School) |
| --- | --- | --- | --- | --- |
| Quayshon Alexander | LB | 6-3 | 230 | Wayne, N.J. (De Paul Catholic) |
| DiCaprio Bootle | CB | 5-11 | 175 | Miami, Fla. (Southridge) |
| Bryan Brokop | OL | 6-5 | 280 | New Lenox, Ill. (Lincoln-Way West) |
| Marquel Dismuke | DB | 6-2 | 170 | Calabasas, Calif. |
| JoJo Domann | LB | 6-1 | 210 | Colorado Springs, Colo. (Pine Creek) |
| Patrick O'Brien | QB | 6-3 | 230 | San Juan Capistrano, Calif. (San Juan Hills) |
| John Raridon | OL | 6-4 | 270 | West Des Moines, Iowa (Valley) |
| Greg Simmons | LB | 6-2 | 225 | Fort Pierce, Fla. (Central) |
| JD Spielman | ATH | 5-8 | 175 | Eden Prairie, Minnesota |
| Ben Stille | DE | 6-4 | 230 | Ashland-Greenwood |
| Jack Stoll | TE | 6-5 | 225 | Aurora, Colo. (Regis Jesuit) |
| Boe Wilson | OL | 6-2 | 280 | Lee's Summit, Mo. (West) |
| Derrion Grim | WR | 5-11 | 190 | Stockton, Calif. |
| Tre Bryant | RB | 5-10 | 198 | St. Louis, Mo. |
| Caleb Lighbourn | P/K | 6-2 | 215 | Camas, Wash. |
| Tony Butler | DB | 6-2 | 197 | Lakewood, Ohio (St. Edward) |
| Pernell Jefferson | LB | 6-2 | 236 | New Orleans, La. (Warren Easton) |
| Collin Miller | DE | 6-3 | 235 | Fishers, Ind. (Hamilton Southeast) |
| Matt Farniok | OT | 6-5 | 320 | Sioux Falls, S.D. (Washington) |
| David Engelhaupt | TE | 6-4 | 235 | Norfolk Catholic |
| Lamar Jackson | CB | 6-2 | 205 | Elk Grove, Calif. (Franklin) |