Nebraska's search for pass-rushing help continues.
The Huskers came close, but lost out on one of the most intriguing regional pass-rush candidates still available in the 2019 class on Monday.
The latest is outside linebacker Dylan Jordan (Pittsburg, Kansas), who committed to TCU one day after he wrapped up an official visit to Nebraska.
It's a stinging loss — though, not a crippling one — for the Huskers, who certainly would have been happy to welcome the fast-rising edge rusher to its 2019 class.
Jordan checks in as the No. 196 player in the nation and the No. 14 outside linebacker in the country according to 247Sports and is a three-star according to Rivals.
Regardless of ranking, Jordan quickly became a coveted prospect because of his combination of size and speed. Listed at 6-foot-3 and 215 pounds, Jordan has the frame to rush the passer in Nebraska's 3-4 defense but also the versatility to potentially play in other spots or cover tight ends and receivers as well.
That was part of Nebraska's pitch to him. Jordan said that in taking his measurable, the Husker staff pegged him at 6.5 percent body fat and projected that he could get to a playing weight of around 245 pounds in his collegiate career.
"That's just out of this world," Jordan told the Journal Star on Sunday, adding that the staff believes he can add that weight and still get faster.
You have free articles remaining.
Jordan visited Utah, TCU and Nebraska before making his choice.
Now Nebraska will have to look elsewhere for pass-rush help. Two other outside linebacker types have visited officially in four-star Steven Parker (Dallas) and junior college prospect Soni Fonua (Mesa (Arizona) Community College).
The Huskers were back at South Oak Cliff in Dallas to see Parker on Monday. That appears to have included Frost, who is allowed to visit each prospect one time. Parker was once committed to Texas Tech and is also considering Kansas in addition to the Huskers. The 6-4, 230-pounder has kept a tight lid on his recruitment, but if Frost visited early in the final full week before signing day, NU almost certainly feels like it's in the mix. 
From there, it appears Frost traveled to Virginia, where a 2019 linebacker with natural ties to Nebraska lives. That's Eugene Asante (Chantilly, Virginia), whose older brother Larry played for the Huskers. It might be tough for the Huskers to convince Asante to visit this weekend -- he's got an official to North Carolina slated for this weekend, per 247Sports.com, and has already visited Florida State and UCLA this month. Asante could, in theory, visit during the middle of the week or this weekend. The question, though, is if there's mutual interest. He is listed as a four-star prospect by 247 -- the No. 178 player in the country -- and a high three-star by Rivals. Asante is not as tall at 6-1 and 215, but could potentially play either inside or outside at the college level.
Fonua visited Oklahoma State last weekend and tweeted Monday that he is visiting LSU this weekend.
If the Huskers can land another pass-rusher, he would join outside linebackers Garrett Nelson (Scottsbluff) and Jamin Graham (Attalla, Alabama), who are already signed, in the 2019 class. 
The Huskers also have candidates at other positions like wide receiver De'Mariyon Houston (Oklahoma City) and running back John Bivens (Dayton, Ohio), who have already used official visits this month, and defensive lineman Matthew Pola-Mao (Chandler, Arizona) and offensive lineman Desmond Bland (Arizona Western), who have not yet visited. There are also still a few uncommitted prospects that visited during the regular season like defensive backs Tavian Mayo (Leesburg, Georgia) and Jamel Starks (Decatur, Georgia).
The Huskers have four available scholarships and will likely sign a maximum of three in February.
Rex Burkhead, 2017 and 2018
Ndamukong Suh, 2018
Nate Gerry, 2017
Vincent Valentine, 2016 and 2017
Zaire Anderson, 2015
Eric Martin, 2014
Alfonzo Dennard, 2014
Stewart Bradley, 2013
Sam Koch, 2012
Prince Amukamara, 2011
Brandon Jackson, 2010
Scott Shanle, 2009
Cody Glenn, 2009
Carl Nicks, 2009
Ralph Brown, 2008
Le Kevin Smith, 2007
Russ Hochstein, 2007, 2004 and 2003
Mike Brown, 2006
Josh Brown, 2005
Mike Rucker, 2003
Mike Minter, 2003
Eric Johnson, 2002
Adam Treu, 2002
Grant Wistrom, 2005, 2001 and 1999
Christian Peter, 2000
Doug Coleman, 1999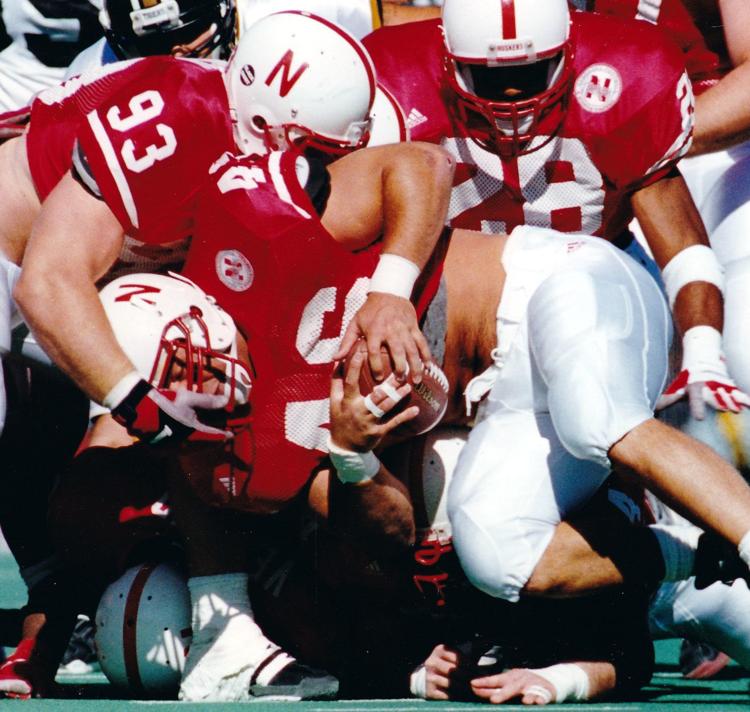 Michael Booker, 1998
Neil Smith, 1997 and 1998
Tony Veland, 1997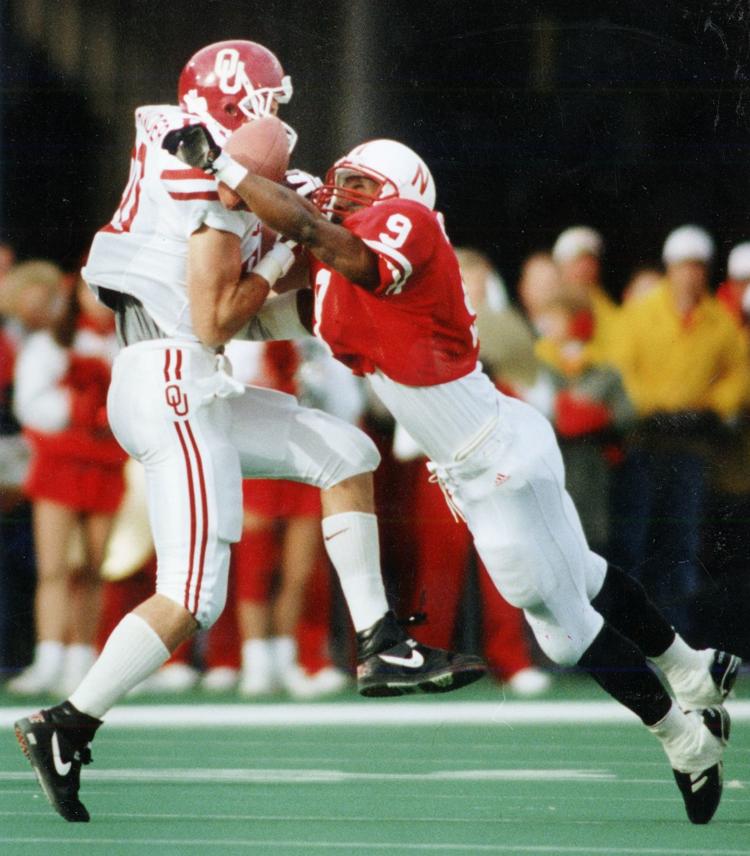 Tyrone Williams, 1996 and 1997
Calvin Jones, 1996
Donta Jones, 1995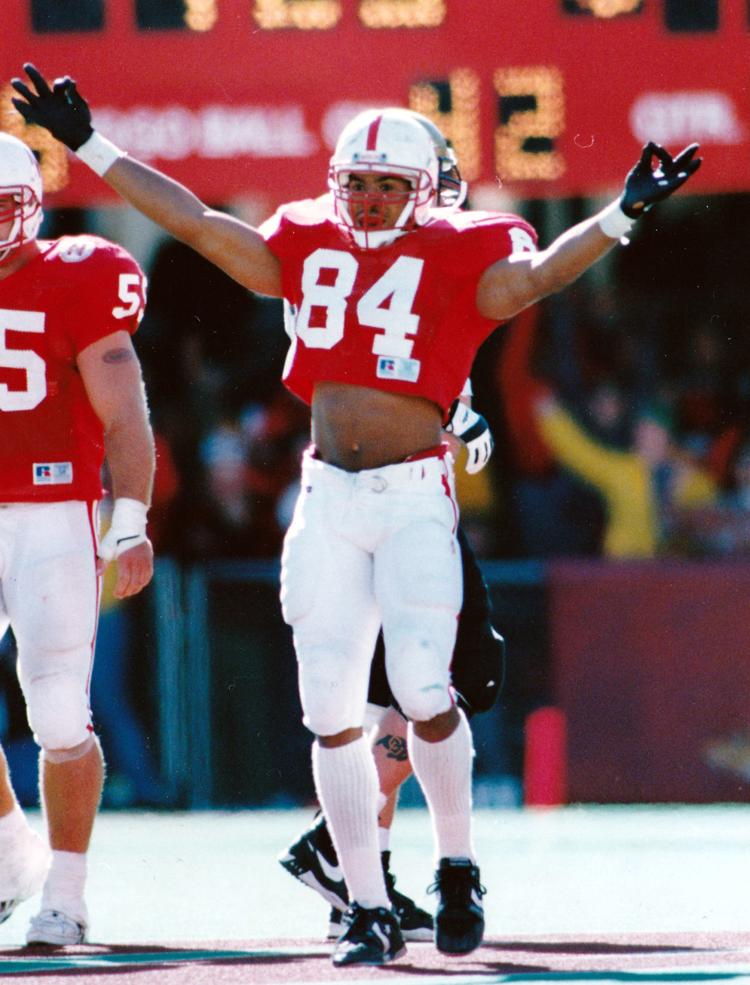 Brendan Stai, 1995
John Parrella, 1993, 1994 and 2001
Nate Turner, 1993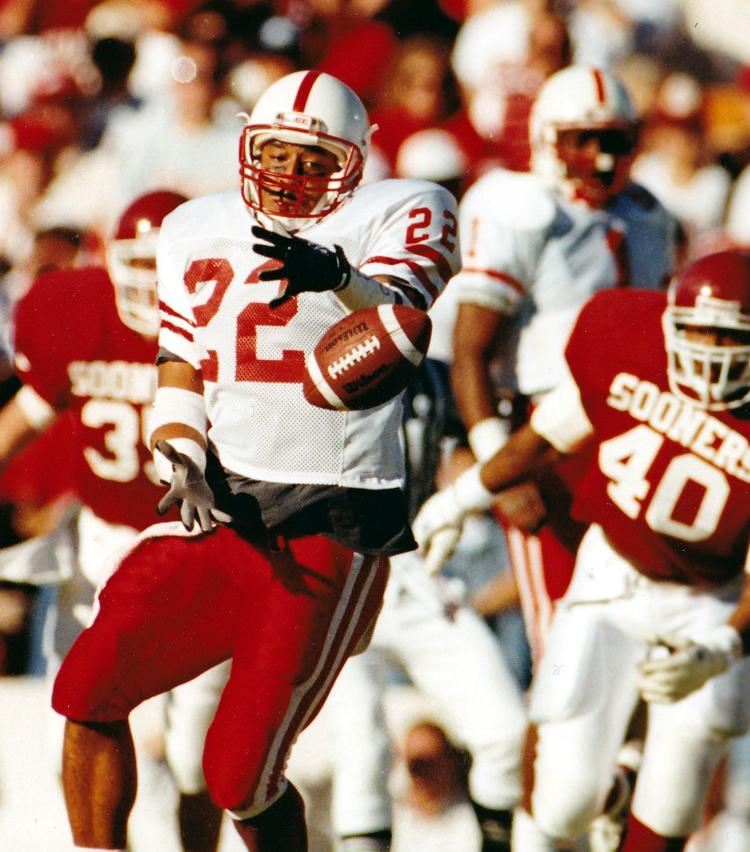 Marc Munford, 1989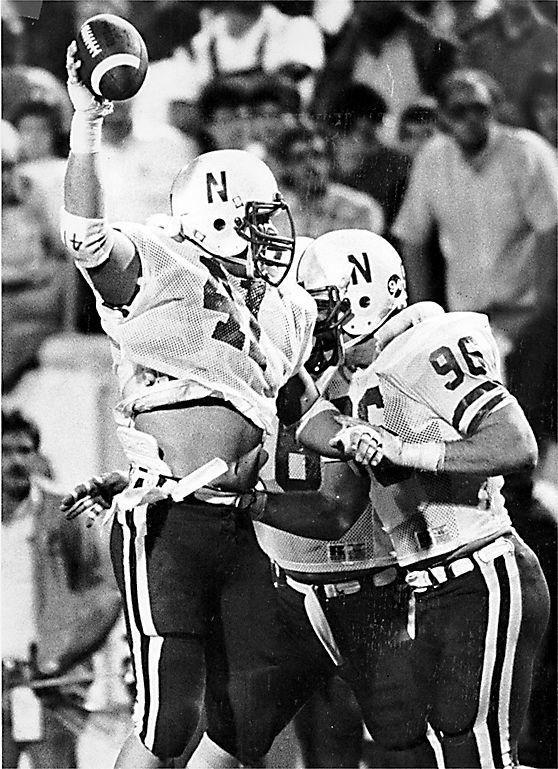 Jamie Williams, 1989
Tom Rathman, 1989 and 1988
Roger Craig, 1989, 1988 and 1984
Jim Skow, 1988
Brian Davis, 1987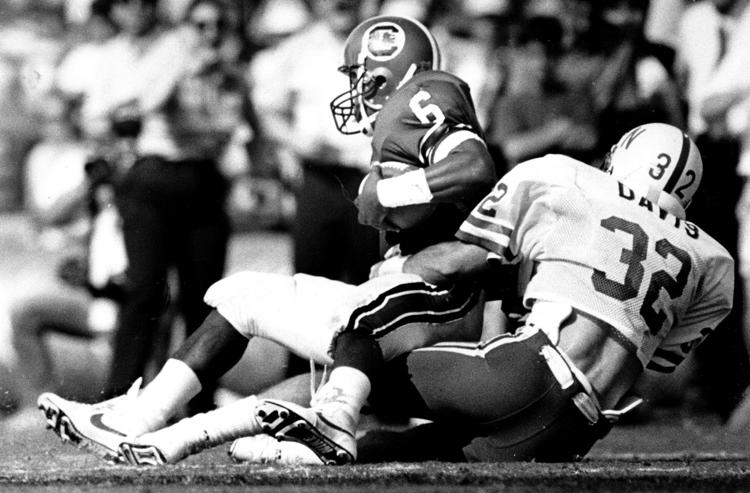 Irving Fryar, 1985
Henry Waechter, 1985
Bill Barnett, 1984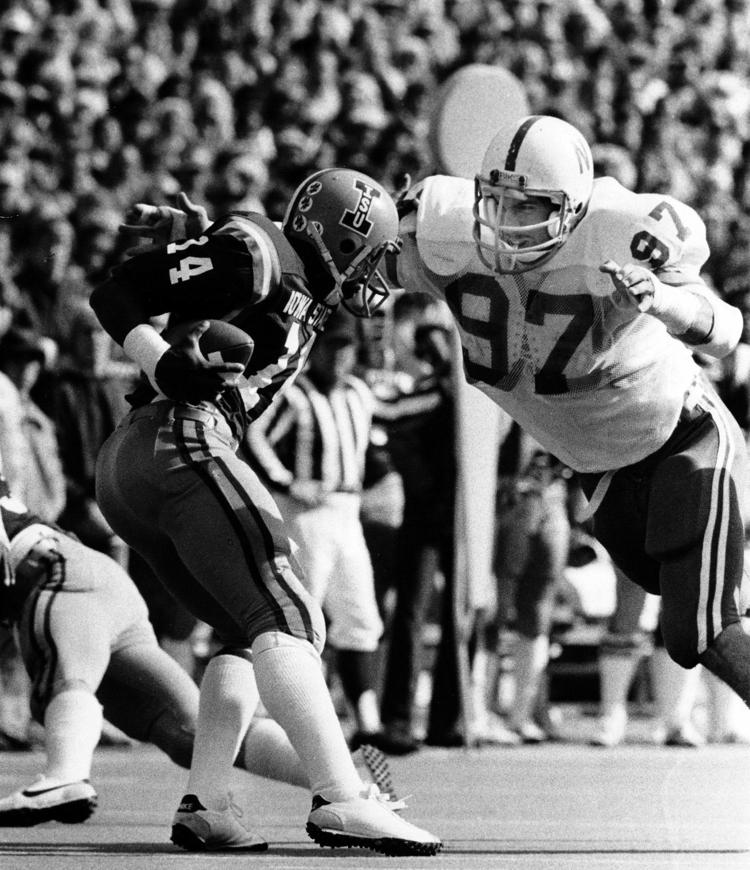 Andra Franklin, 1982
Willie Harper, 1981
Ron Horn, 1981
Bob Nelson, 1983 and 1980
David Humm, 1983 and 1976
Ray Phillips, 1980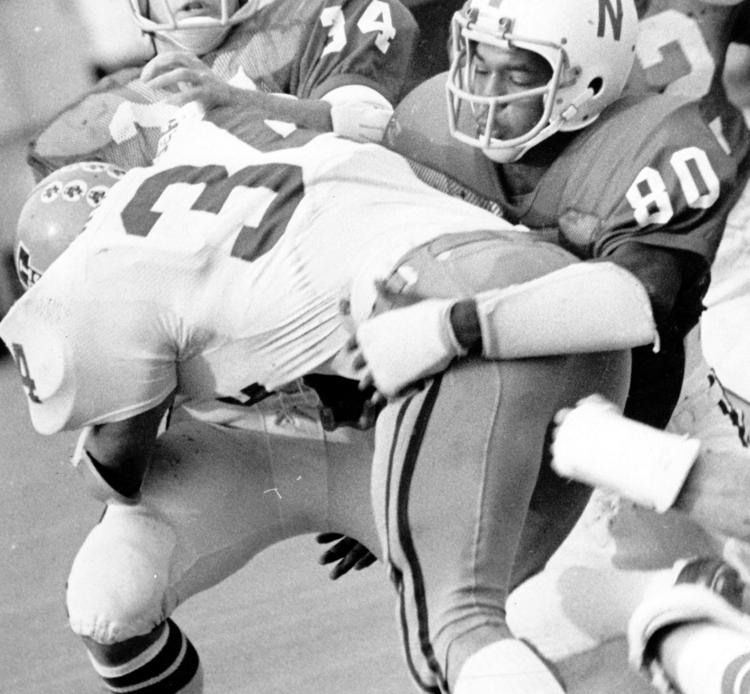 Vince Ferragamo, 1979
George Andrews, 1979
Rik Bonness, 1976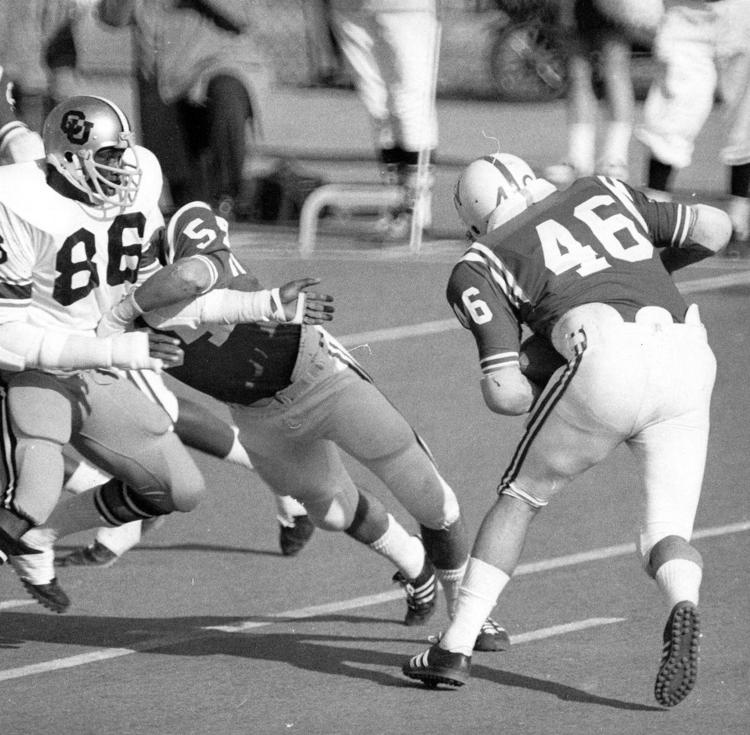 Monte Johnson, 1976
Doug Dumler, 1976
Mick Tingelhoff, 1976, 1974, 1973 and 1969
Joe Blahak, 1974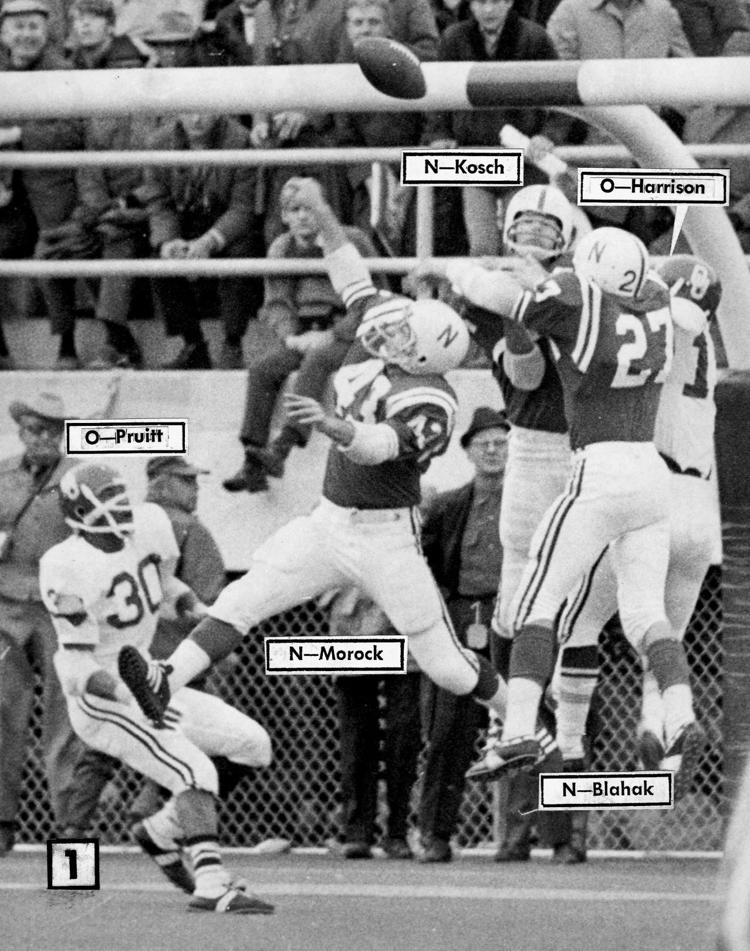 Ted Vactor, 1972
Ron McDole, 1972
Pat Fischer, 1972
Warren Powers, 1967
Kent McCloughan, 1967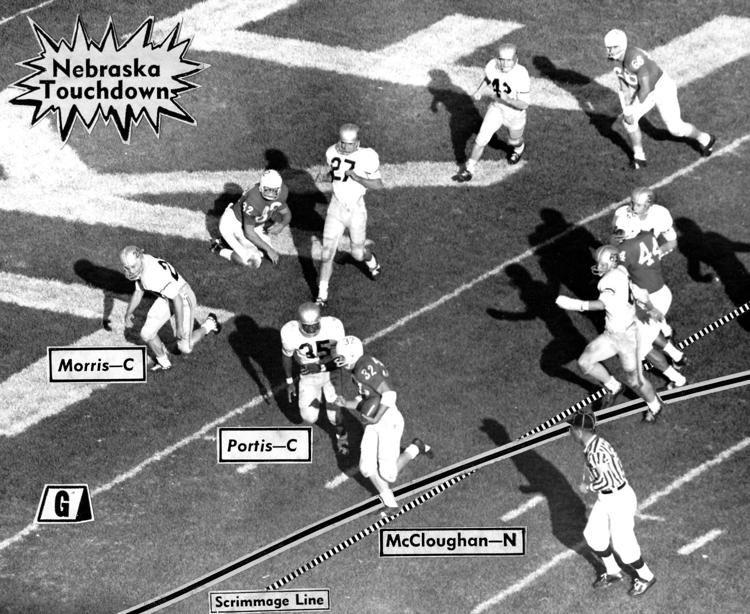 Rick Berns, 1983