OMAHA — Nick Henrich and Chris Hickman can attract a crowd.
It happened on the recruiting trail where they met several Division I college football coaches. It happened in the fall when they showed up on every high school scouting report.
And it happened again Thursday at Omaha Burke High School, a day before Henrich and Hickman were set to complete life as high school students.
Hundreds of people — from fellow students, teammates, faculty, coaches and family — filled up the school's auxiliary gym to watch the two future Huskers sign ceremonial letters to play at Nebraska (the real letters were submitted Wednesday morning).
The two players could have had a ceremony Wednesday, but Burke was having finals, and Henrich and Hickman wanted to celebrate their futures with as many people as possible.
"It meant everything, just to see the widespread support through the students and faculty," said Henrich, who will play inside linebacker for Scott Frost. "It's really great knowing that we had so much support."
With a Class A state championship trophy at their table, Henrich and Hickman posed for a lot of photos — photos with their Burke teammates, photos with family, photos with other Burke students.
"This was a great day, they deserve it," Burke football coach Paul Limongi said. "They put in the work, they put in the discipline and the sacrifice, and today's just the start to their next chapter."
Limongi said he was not surprised to see so many stop with school to attend Thursday's ceremony.
Henrich and Hickman were two highly sought-after recruits, and two of the biggest pieces in NU's 2019 class. They had a rock-star presence about them on Friday nights in Class A football. But it never went to their heads.
You have free articles remaining.
"They meant a lot to this school, and it goes to the fact how they treat others," Limongi said. "They have a lot of friends, they have a lot fans because they treat others with respect. They're very humble. You would never know that either one of them are two of the best players in the state. They just have that demeanor about them and that's helped them become who they are. They both have huge hearts. It just shows what type of people they are."
Signing ceremonies help celebrate a player's future, but Thursday's event at Burke also served as part of a last ride for Henrich and Hickman. Both are wrapping up finals this week before heading to Nebraska on Jan. 4.
"This school meant everything," said Hickman, who will play tight end at Nebraska. "I was here more than I was at my house, doing all kinds of sports, after-school activities, studying after school. This school got me to where I am right now."
The signings capped a big few months for Henrich and Hickman, who both had monster seasons — both were named to the Super-State first team — in leading the Bulldogs to a Class A state championship. Henrich missed most of the playoffs with a knee injury and tried to come back for the state final before tweaking the knee against Grand Island early in the first half.
Henrich admitted Thursday, he probably came back too early, "but I would do it again anyways because I wanted to wear that jersey one more time. If I knew I was going to get hurt, I'd do it again, no doubt."
Henrich said he should be at 100 percent by mid-January and will be ready for spring ball.
Limongi, meanwhile, was not surprised to see Henrich try to give it a go in the state final. In fact, asked if he'll remember a play or moment from each player, Limongi said it was a phrase.
"Every time we needed something, or our program needed something, our school needed something, if we needed something in a game, in the summer, both of their phrases was, 'We've got you, Coach,'" said Limongi, who was diagnosed with tonsil cancer earlier this year. "And they just took care of it. Whatever it was, 'We've got you, Coach.' I'll never forget that phrase."
And Burke will never forget their impact on football and the school.
[ PHOTOS: The signing party for Nick Henrich and Chris Hickman at Omaha Burke ]
Omaha Burke signing ceremony, 12.19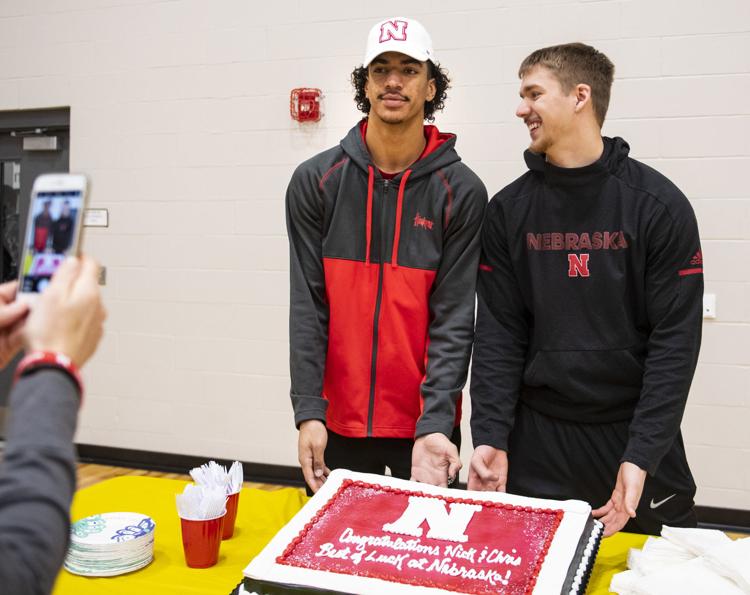 Omaha Burke signing ceremony, 12.19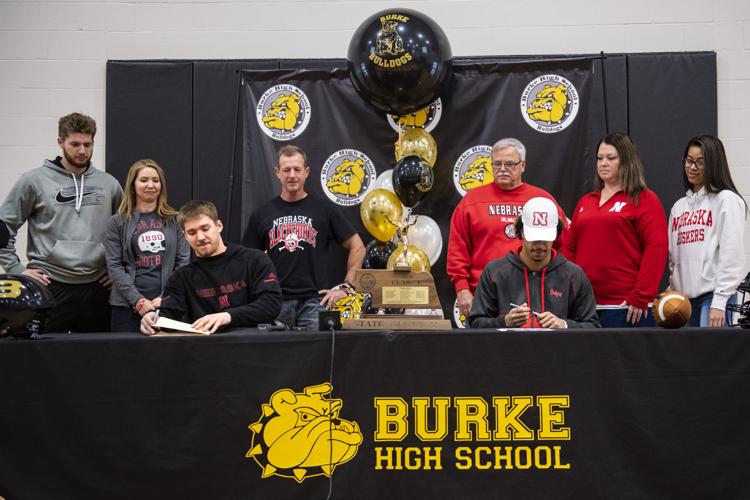 Omaha Burke signing ceremony, 12.19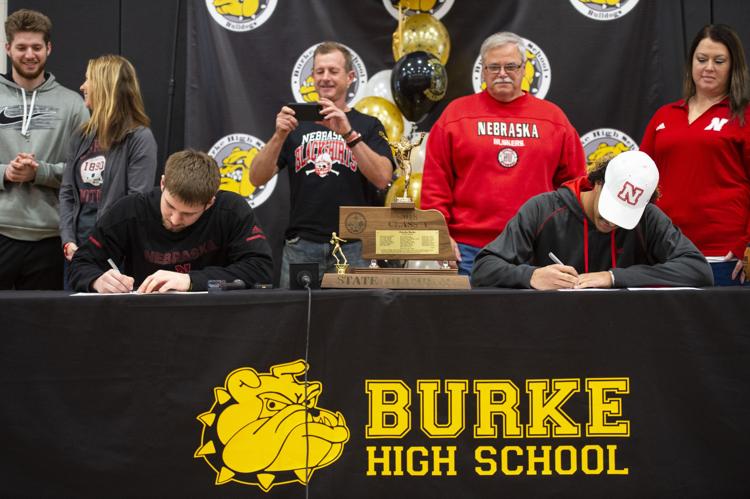 Omaha Burke signing ceremony, 12.19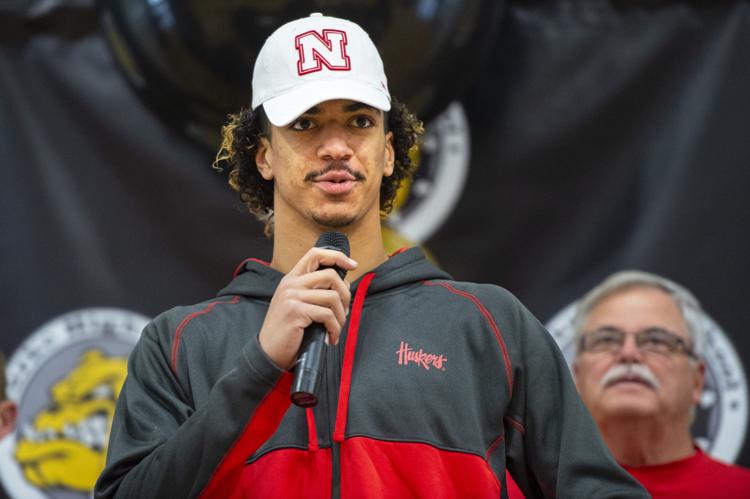 Omaha Burke signing ceremony, 12.19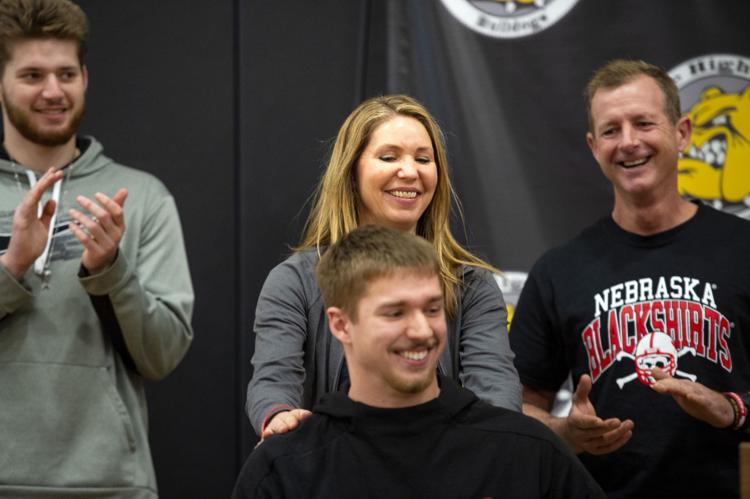 Omaha Burke signing ceremony, 12.19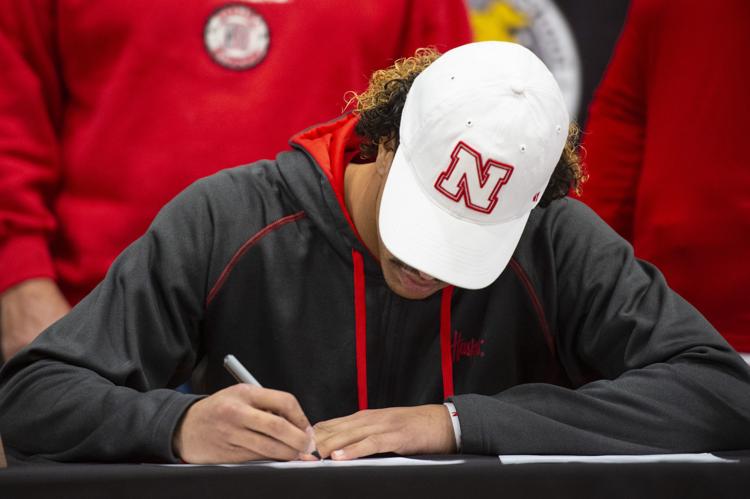 Omaha Burke signing ceremony, 12.19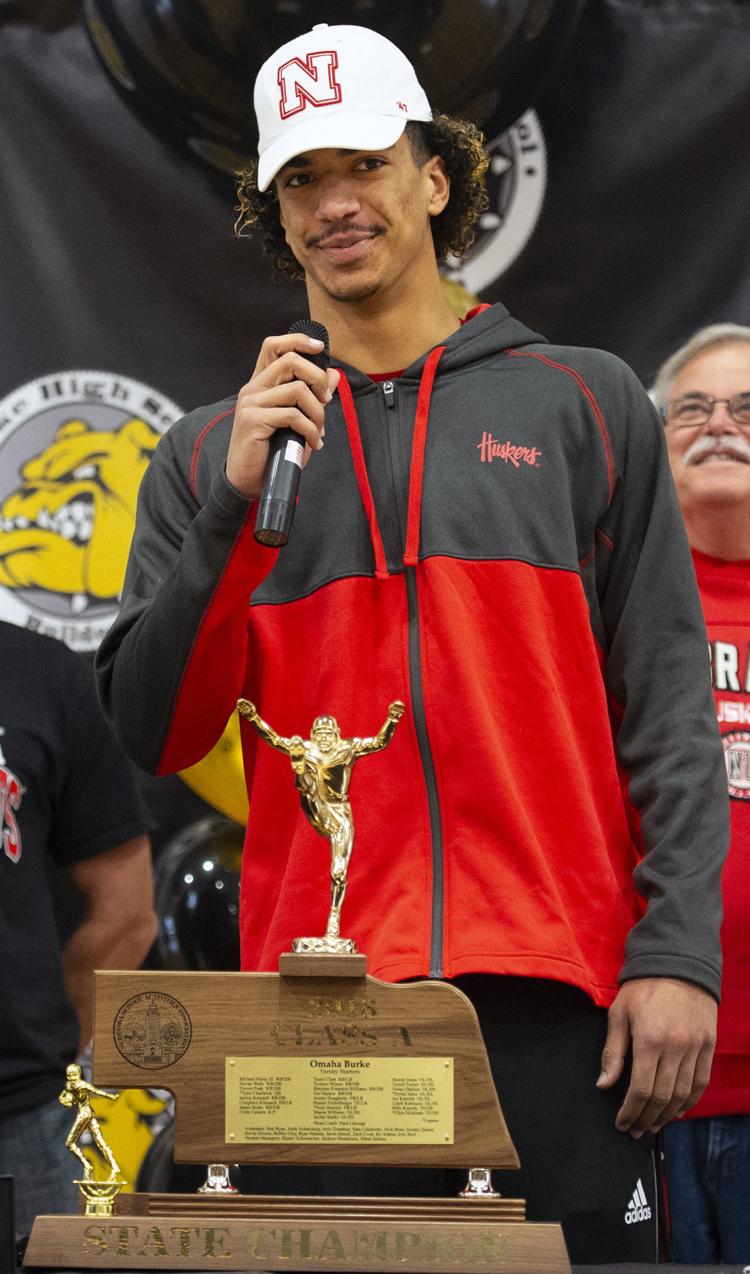 Omaha Burke signing ceremony, 12.19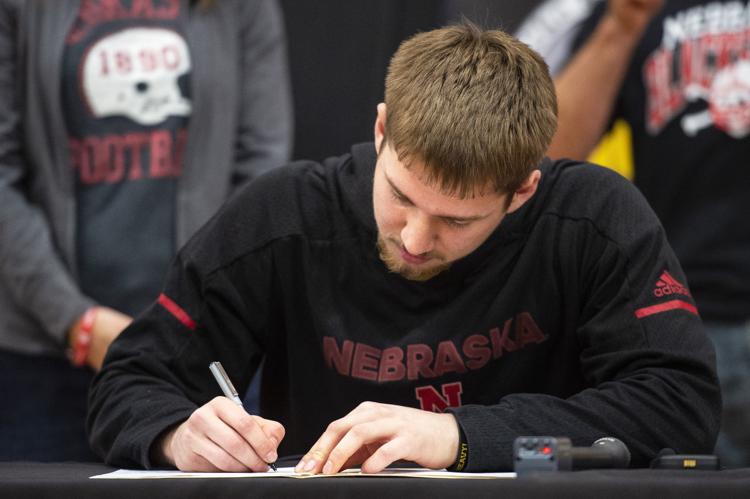 Omaha Burke signing ceremony, 12.19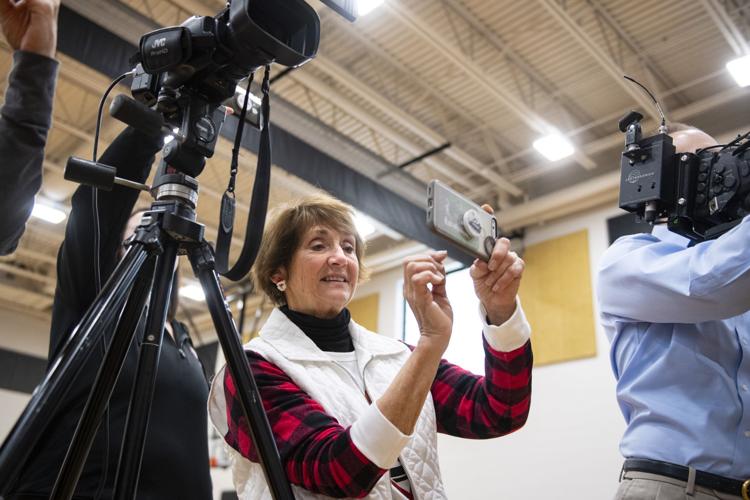 Omaha Burke signing ceremony, 12.19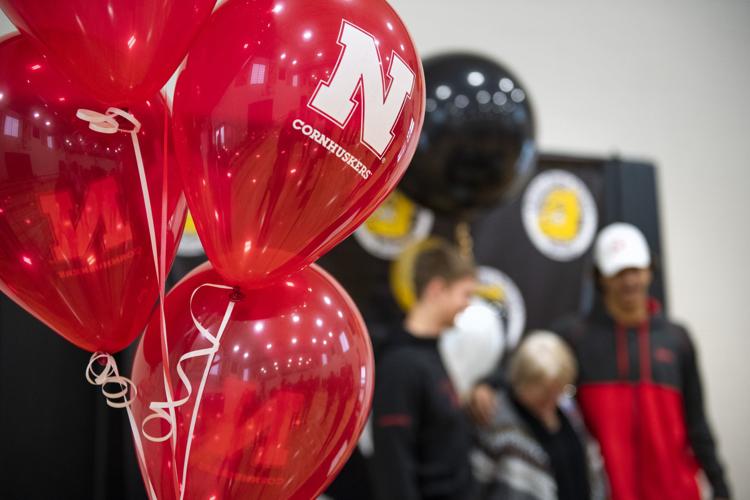 Omaha Burke signing ceremony, 12.19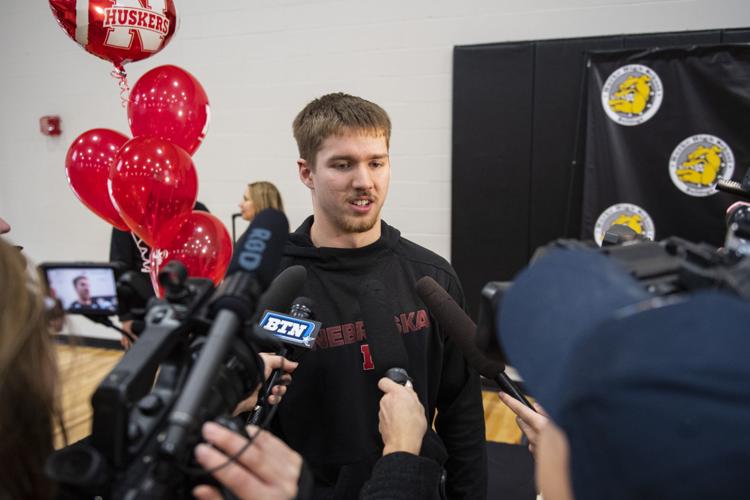 Omaha Burke signing ceremony, 12.19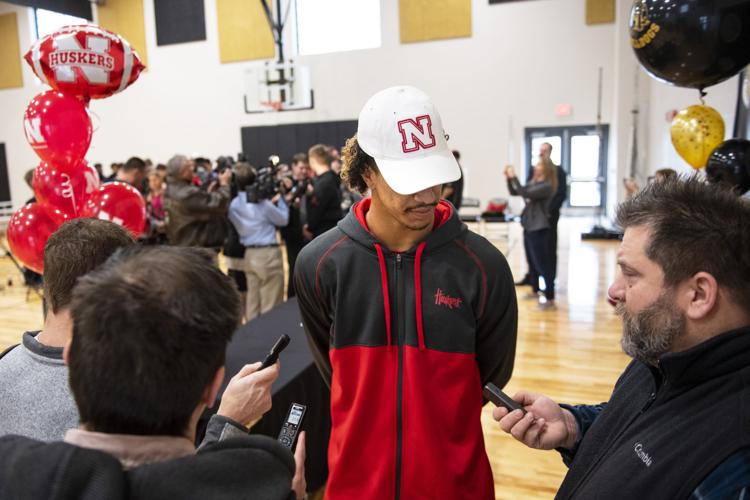 Omaha Burke signing ceremony, 12.19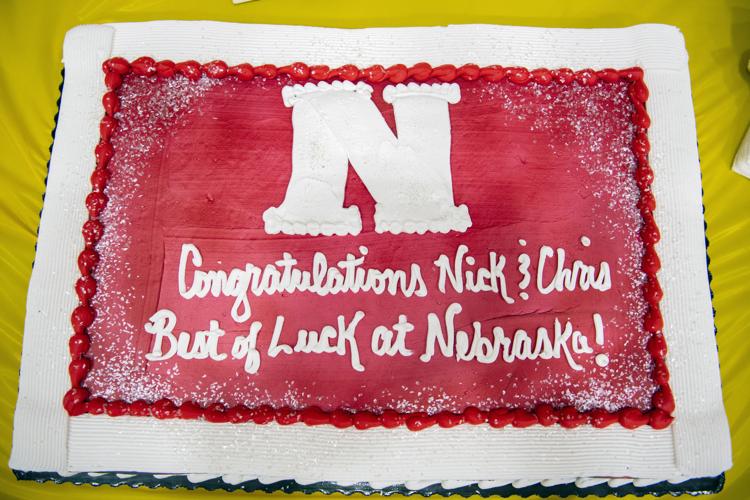 Omaha Burke signing ceremony, 12.19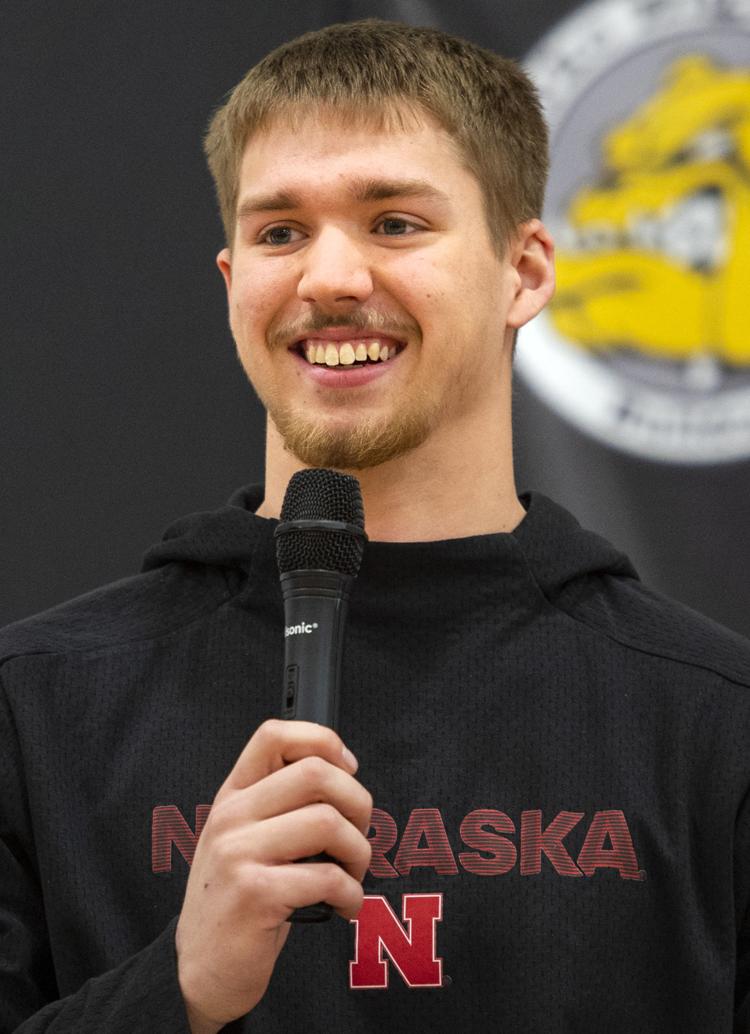 Omaha Burke signing ceremony, 12.19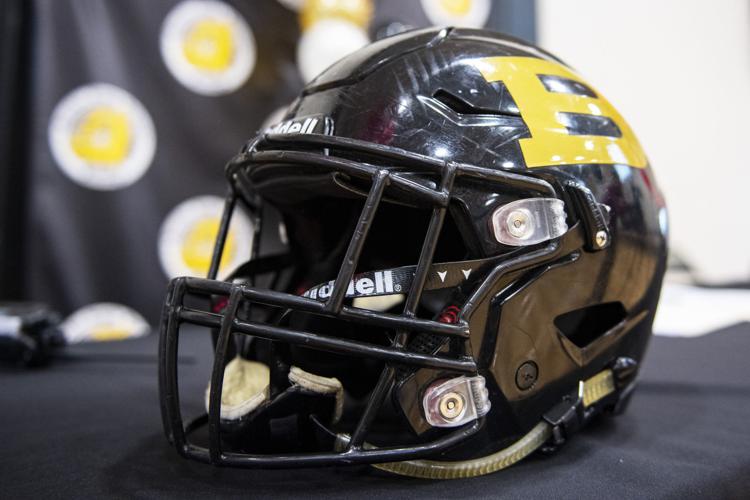 Omaha Burke signing ceremony, 12.19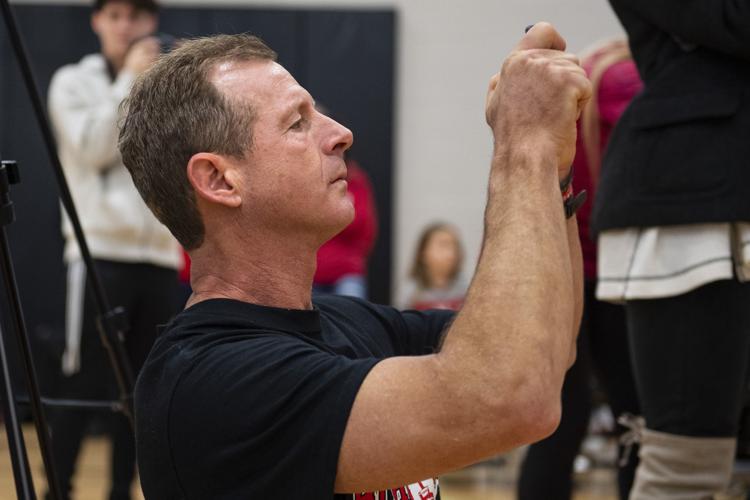 Omaha Burke signing ceremony, 12.19