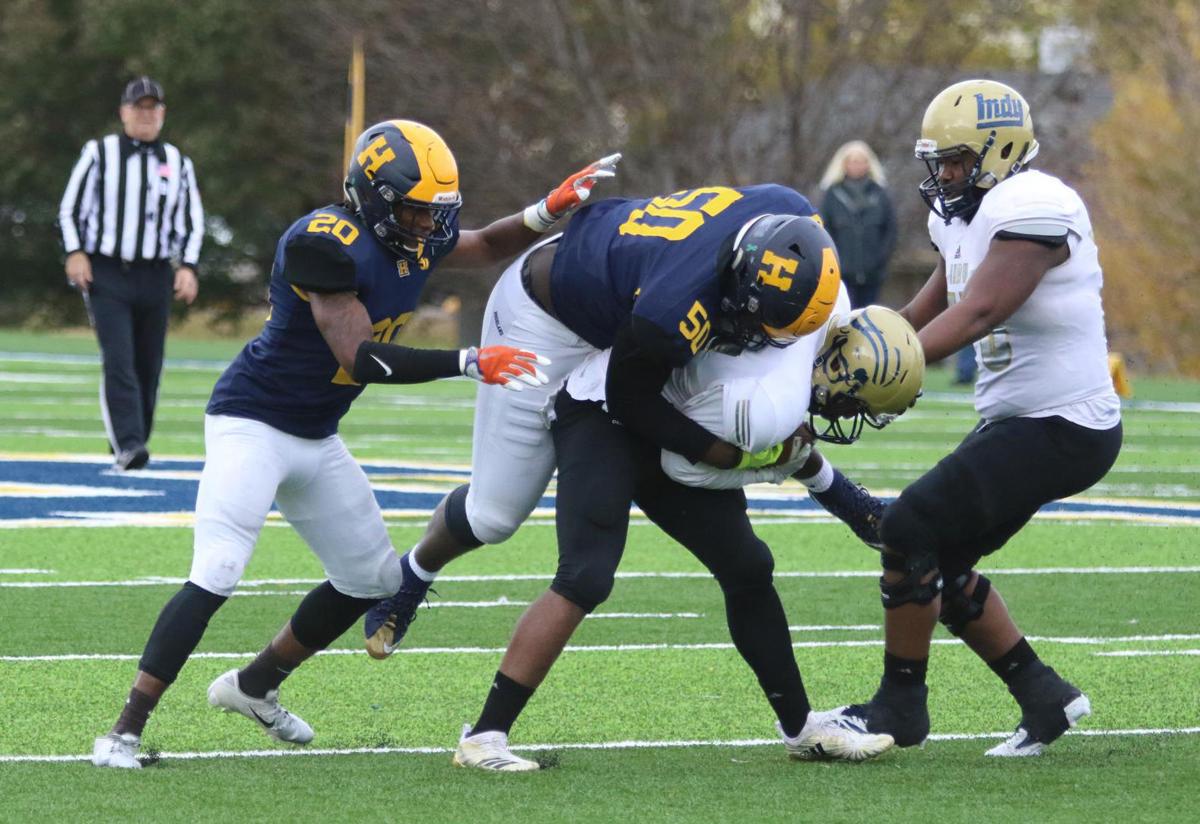 Jahkeem Green has a couple of colleges in limbo on the eve of preseason football camp. 
The junior college defensive lineman verbally committed to Nebraska back in April, but also took an official visit to Texas Tech in late June. 
As of now, it's unclear which school he'll attend. The timeline, however, is coming into focus. Highland (Kansas) Community College assistant coach Judd Remmers told the Journal Star that Green is at home in Sumter, South Carolina, finishing up his online classes, which conclude July 31. Then, assuming his grades check out, it's decision time. 
You have free articles remaining.
"Coin flip," Remmers said. 
The Huskers, of course, report to camp Aug. 1 and begin practice the next day. 
NU defensive line coach Tony Tuioti and company would certainly love to have Green, 6-foot-5 and 305 pounds, in the mix. He's a big, athletic player who almost certainly would have ended up in the SEC were it not for a quirky rule that prohibits teams in that conference from counting math classes administered by a third party toward player eligibility. 
Green had verbally committed to South Carolina before that problem surfaced. When it became clear it wasn't going to work, the persistent recruiting efforts of NU running backs coach Ryan Held put the Huskers in strong position. Then Texas Tech came into the picture this summer. 
Will Green actually come to Lincoln or wind up in Lubbock? Confidence has waxed and waned, but the answer should be a week away.