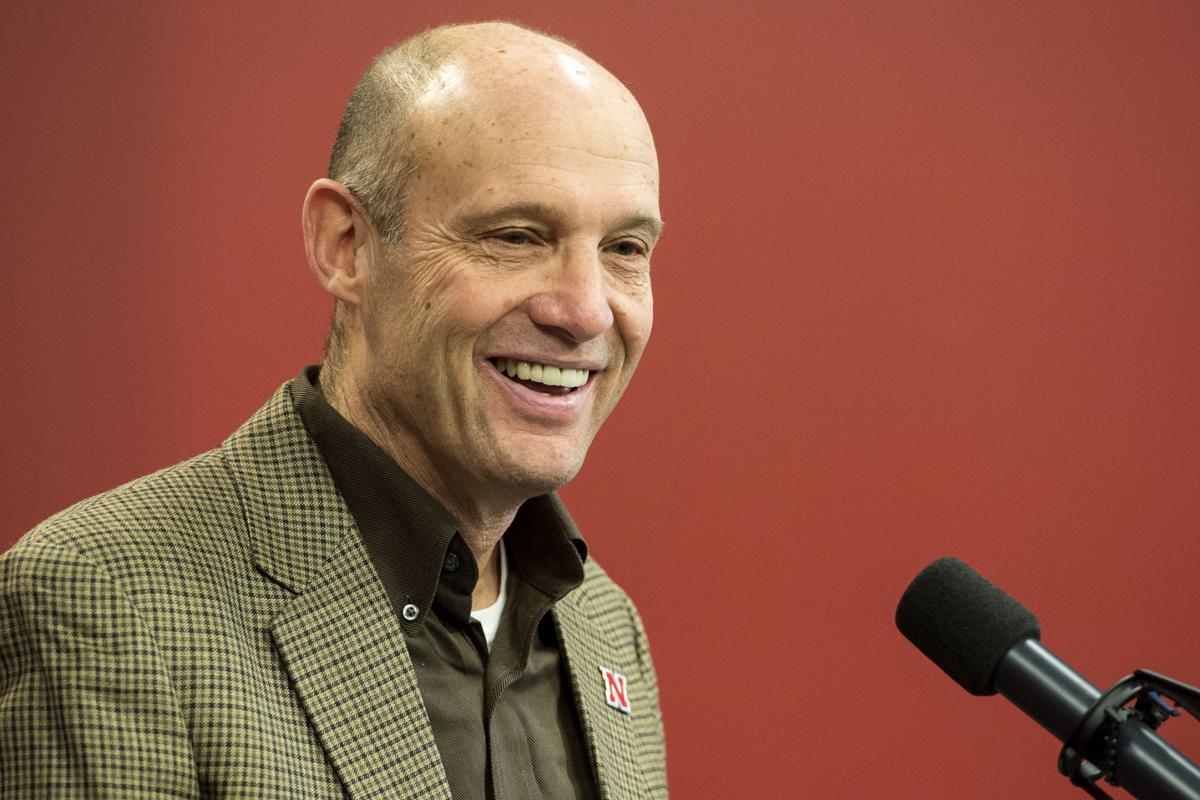 The recruitment of each prospect comes with its own recipe. Mike Riley was saying this Wednesday, National Signing Day, another big meal having just been set on the table for all to judge.
It's a most challenging game, recruiting. Sometimes you think you nailed the recipe line by line, and it still comes out burnt. That was the Desmond Fitzpatrick recipe for this Husker class.
Let's get back to that soon. Start with one of the Nebraska head coach's favorite recent recipes.
"How our life went with Matt Farniok is a good example of that, right?" Riley said. "I mean, we had him here on an unofficial visit during recruiting time last year. Last January he was here."
Yep. The big offensive tackle was hanging out at Memorial Stadium. Riley had the family in his office. The beginning stages of earning trust. Then he and offensive line coach Mike Cavanaugh spent a year building that up.
"And that's where we have to hit hard with the guys that are in our (500-mile) radius now, so that we feel real comfortable with where we are when we have the last bat, like with Matt and his family last Wednesday inside their home," Riley said.
Those in the know about Iowa football will tell you Hawkeye coaches felt they were going to sign the 6-foot-5, 320-pound Farniok.
But Riley had always asked one thing of the lineman: Give Husker coaches the last at-bat. Give them the last in-home visit.
Nebraska received it, then a commitment that night from Farniok. The best meals sometimes take at least a year to cook.
Farniok was one of 21 players who signed with Nebraska on Wednesday, a class that was ranked 24th nationally by the 247SportsComposite, which factors in the rankings of all the recruiting sites.
There were no late surprises. Riley called it "a pretty versatile class," made up of players who really "got why they're coming to Nebraska."
If you go by the composite rankings, five of Nebraska's recruits are four-star prospects: offensive linemen Farniok and John Raridon,  quarterback Patrick O'Brien, and defensive backs Lamar Jackson and Marquel Dismuke.
Four of the recruits were O-linemen, and Riley is bullish on their potential. "This will be a tough group. This will be a physical group of kids."
There were some key late victories for the Huskers, who just two weeks ago had a class ranked as low as 45th by Rivals. On Signing Day, the same site had NU 25th.
The Tuesday commitment of Lamar Jackson, ranked No. 73 by Rivals among all players, certainly helped.
You have free articles remaining.
"Physically, Lamar is ready," Riley said of the 6-3, 205-pound prospect. "Just so you know, my general bit of advice to all these guys is, 'Come here ready to play. Get yourself ready to compete to play in the games. Don't come ready to redshirt. Get yourself ready to go and let's see where it takes us.'"
The Huskers would have been even higher in the recruiting rankings had four-star wide receiver Desmond Fitzpatrick not changed his mind and his commitment. Louisville got the last visit and Fitzpatrick's signature.
While Riley did not address Fitzpatrick by name Wednesday, he was clearly top of mind when Riley discussed the importance of having other options within close reach if a recruit does back out late.
"What you should do in that case is have that other guy ready to go, and maybe we should have had that other guy ready to go three weeks ago," Riley said. "And we had one in the Dallas area that I think we could have gotten, he ends up at a real good school. But we kind of trusted the situation to be what it looked like, so we didn't do that."
The prospect from Dallas seemingly is wide receiver Zach Farrar, who ultimately signed with Oklahoma.
There were also a couple of battles closer to home Riley would have liked to have won. NU coaches put a lot of time into athlete Isaiah Simmons (Olathe, Kansas), only to see him pick Clemson.
"We had our chances with a couple more guys and those were, for me, some of the biggest disappointments, right?" Riley said. "Because I'd like to really kind of own this part of it."
There was also much to like.
Take Greg Simmons, for example. A linebacker from Fort Pierce, Florida, who was always near the top of Nebraska's board at his position. Simmons had tears in his eyes as he signed his name to follow a dream of playing college football. Fittingly, he wore a black shirt and threw the bones.
He broke down with emotion as he thanked God, family and friends at a school assembly. The speech was cut short. Words weren't necessary to express what the moment meant.
Another new member of the Husker family, running back Tre Bryant, wore a red dress shirt and a black bow tie. A smile, too. His mother, father and sister stood behind him after the prospect from St. Louis signed his name to play football at Nebraska.
Bryant afterward delivered this message on social media: "Most don't understand what football means to me. It's not just a hobby, game or activity, it's literally a part of my being. I've been doing this since the age of 6 and I plan to make it as far as possible with this 'game.' My journey is far from over and I'm excited for what football has in store for me at the next level!!! Go Big Red!!"
There was a great local story to go with it. Monday morning, David Engelhaupt woke up expecting to sign with Wyoming. Then came a late offer from his dream school. Wednesday, he signed on to be a Husker tight end.
"It was a last-minute offer to David Engelhaupt, but not a last-minute thought," Riley said. "We had him in camp. We liked him. He was part of our conversation for the year."
Riley was pleased. Confident it was a class of good players with good production in the past and good intentions for the future.
Time for a quick breath. Then back to planning the meal for next year.