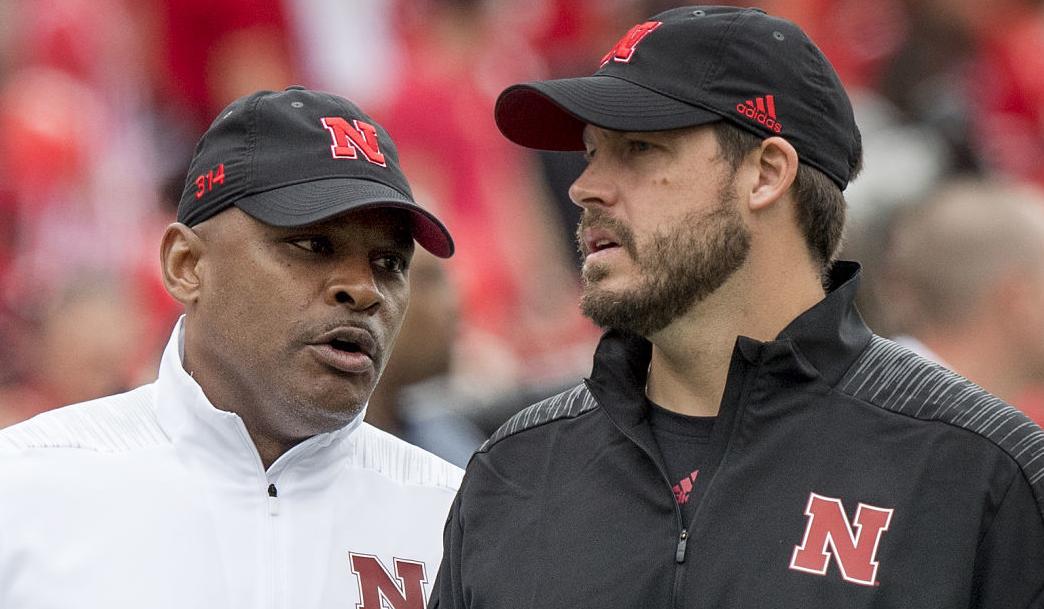 There may not be a defensive prospect in the 2021 class that Nebraska has put more time and effort into recruiting than four-star outside linebacker T.J. Bollers. 
The Tiffin, Iowa, native on Tuesday afternoon included the Huskers in his top group of schools he's considering. 
Bollers released a top six via social media of Nebraska, Wisconsin, Alabama, Northwestern, Iowa State and California. 
A 6-foot-5, 235-pounder, Bollers is considered the No. 97 overall player in the class nationally by Rivals and the No. 203 player nationally by 247Sports, making him a consensus four-star player. 
Bollers has been to campus in Lincoln multiple times and was slated to visit again this spring before the coronavirus pandemic brought on an NCAA-mandated dead period in the recruiting calendar. Nebraska will certainly try to get him on campus for an official visit over the summer or whenever recruiting activities ramp back up, though. 
Bollers is one of several talented players in Iowa that the Huskers are recruiting for the 2021 class, and the case could be made that the school's most important prospect for both sides of the ball is from the state: Bollers on defense and four-star tight end Thomas Fidone (Council Bluffs) on offense. 
Bollers trains at a gym with three-star offensive lineman Henry Lutovsky (Mount Pleasant, Iowa) who is already committed to Nebraska for the 2021 class, but it will still be quite a recruiting battle for the Huskers going forward. 
Earlier in the day, Nebraska also cracked the top eight for another four-star 2021 pass-rusher in Jeremiah Williams (Birmingham, Alabama). 
Williams is listed at 6-3 and 224 and has a top group full of big names. Along with Nebraska, he listed his top schools as Alabama, LSU, Auburn, Georgia, Florida, Tennessee and Oklahoma. 
Williams has not yet had a known visit to Lincoln. 
Mbow visiting in June: Nebraska is still operating as though it will be able to host prospects on campus during the month of June. 
Three-star offensive lineman Marcus Mbow (Wauwatosa, Wisconsin) said on social media Tuesday that he plans on taking his official visit to NU the weekend of June 19. 
That weekend and the one before it are shaping up to be two of the biggest pre-regular season official visit dates of the recruiting cycle for Nebraska, particularly now that spring football is canceled. 
The weekend of June 19 is slated for NU's second Friday Night Lights camp (the first is June 5) and also Adidas' second annual national "Pipeline" linemen camp. 
As things stand now, the NCAA's mandated recruiting dead period ends when the calendar turns to June. Whether that gets extended or if any other changes are made to the recruiting cycle will affect hundreds of recruits' summer plans. 
For now, though, NU is planning on big weekends June 12 and June 19.
Offers flowing out: Nebraska can't be out on the road evaluating this spring, but that hasn't stopped the school from making a raft of offers to the 2022 class. 
NU in the past two days alone has offered scholarships to upward of 20 underclassmen, including several wide receivers and defensive backs. This isn't uncommon for the time of year — an evaluation period was supposed to open up April 16 — but it shows coaching staffs around the country are finding ways to identify lots of players they want for the future even without hitting the road.  
Miss our position-by-position Spring Snapshot series? We've got you covered
In a series that launched March 23, our Husker staff examined each position of the Nebraska football team. Here's each part, all in one place.
Be the first to know
Get local news delivered to your inbox!