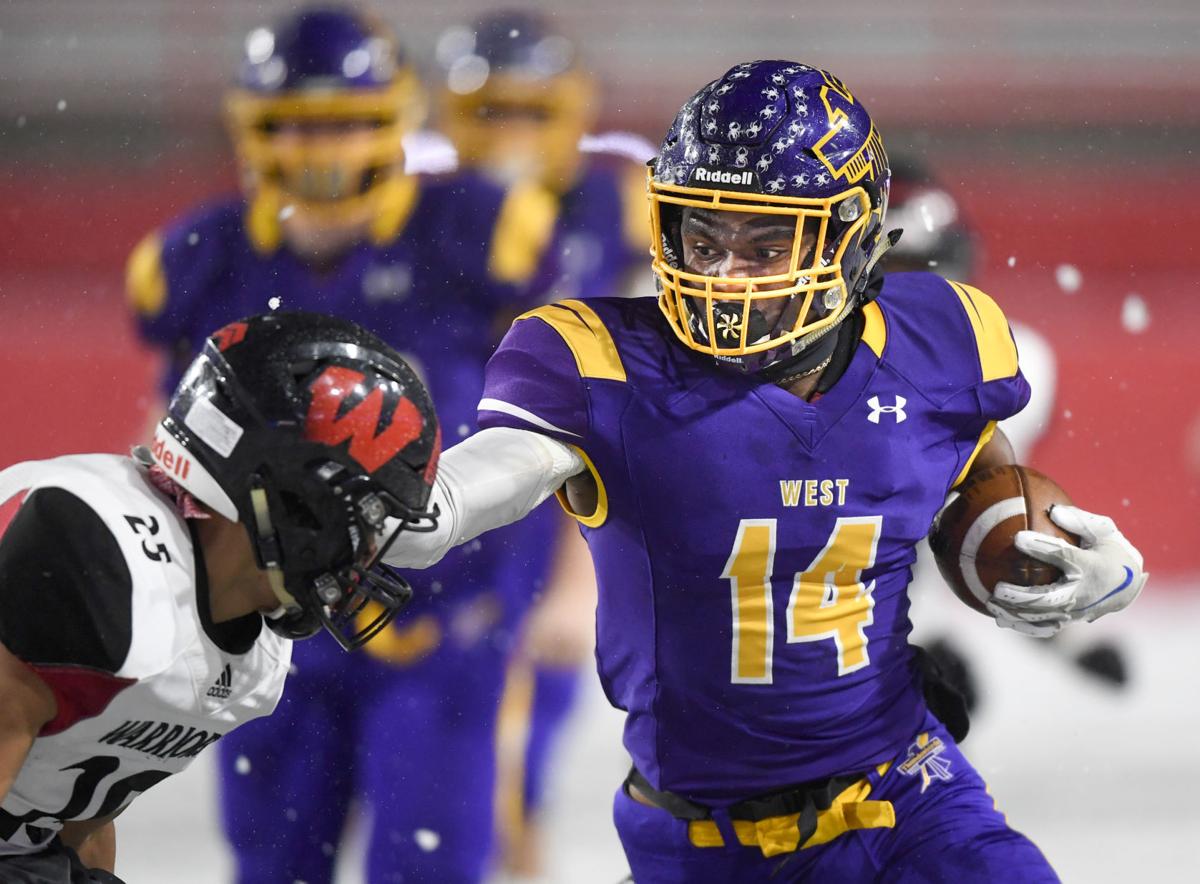 Mother Nature didn't exactly deliver conditions ripe for showcasing a matchup between the best wide receiver recruit and one of the brightest defensive back recruits in recent memory from the state of Nebraska on Tuesday evening at Memorial Stadium.
Bellevue West senior wide receiver Zavier Betts and Omaha Westside junior defensive back Avante Dickerson each made his presence felt in the Class A state championship game anyhow, even as a strong north wind and blowing snow made throwing the football almost impossible in a 35-0 Bellevue West blowout. 
Betts, a 2020 Nebraska verbal commitment, got two early touches on the Thunderbirds' second drive, turning a tunnel screen into 23 yards and then a fly sweep into 15 more as Bellevue West drove right down the field and took a 12-0 lead.
Dickerson lined up against Betts, who is considered the No. 52 overall prospect in the nation for his class and one of the best receivers in the country according to 247Sports, the entire night. The combination of conditions and the Thunderbirds' success meant coach Michael Huffman didn't have to dial up many shots for Betts.
Dickerson, himself a four-star prospect in the 2021 class and an owner of scholarship offers from not only Nebraska, but also schools such as Ohio State and LSU, played both ways. The Thunderbird defense did a good job of holding him in check as they built a 28-0 lead in the first half. He finished with seven total touches for 37 yards, while also shadowing Betts on defense.
"He's a good friend of mine," said Dickerson, who is ranked the No. 50 overall player in the nation by 247Sports for the 2021 class. "I'm always ready for competition, ready for Division I talent. He has the talent to go to Nebraska and I'm ready to do that, too."
"I was honestly looking forward to this a lot," Betts said of the matchup. "It was a good match. We couldn't do much against each other, but it was fun."
Westside's Grant Tagge, NU 2020 walk-on, was held to two catches for 9 yards. The wind howled throughout and got stronger as the night went on. Huffman said afterward he wished his side could have thrown it more, but "it wasn't happening."
For Bellevue West, it was other players from the school's deep pool of skill talent that put on a show. Running back Jay Ducker, a senior who is verbally committed to Northern Illinois, carried 27 times for 214 yards and three touchdowns.
Perhaps the most intriguing player on the recruiting front is Bellevue West receiver and defensive back Keagan Johnson. The junior and 2021 recruit had two touchdowns and 106 of his 111 yards on four first-half touches. He scored on a 49-yard carry and a 50-yard fly sweep, lowering a shoulder and running over a would-be tackler on the first carry. He said that is part of the increased physicality in his game.
"That comes with experience," Johnson said. "The first couple of games, I was running a little timid, and throughout the season I was learning and experiencing, and now I'm starting to run hard."
"The kid's a strong runner — you saw it tonight, you've seen it in the past games — he's a strong runner and he's going to do great things next year," Betts said.
Johnson already has offers from Northern Illinois, North Dakota State and South Dakota State, and there's still plenty of time for him to work his way into contention for an offer from the Huskers. Certainly, he didn't hurt his cause in the snow Tuesday night.
Then there is Betts, who put up ridiculous numbers his entire high school career for Bellevue West and capped off a prolific senior season — 63 catches for 1,185 yards and 17 touchdowns — with a relatively pedestrian night (three catches for 39), but also a state championship and an unblemished record with his teammates.
After the celebration ends, Betts' attention will turn to finishing up his high school classwork, which has long been a topic of conversation with the talented receiver.
"The path isn't that hard. Now, for some people it would be easy. For him, there's going to be some chore there. But the mountain isn't so steep. It can happen," Huffman told the Journal Star earlier this fall. "It's not even going to take a miracle, it can happen. Our counselors have done a fantastic job. He has a teacher that he works with very well that works her absolute butt off. We've got a great system in place here and now it's like Coach (Scott) Frost said, 'You guys are doing everything you can and we appreciate it and now he's got to show what he wants to do.' And what a great way to state it. I say it here all the time. Who plays? The kids play. That's all you can do. You can give them everything you've got and then they've got to make the choice whether they're going to take it and move forward with it. Now he is and we've just got to keep it rolling."
Betts' high school football career is over. If all goes according to plan, he'll be on Nebraska's campus come spring.
"I'm just going to go in strong," Betts said. "Go in strong and help Nebraska as much as I possibly can. … Finishing the way we did tonight and then hopefully starting next year on a good note and just carrying that good momentum on, it's going to be awesome. It's going to be unbelievable."
Bellevue West vs. Omaha Westside, 11.26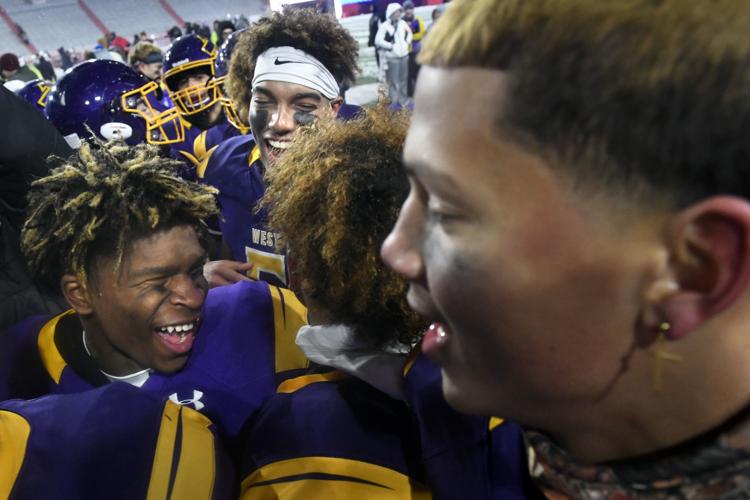 Bellevue West vs. Omaha Westside, 11.26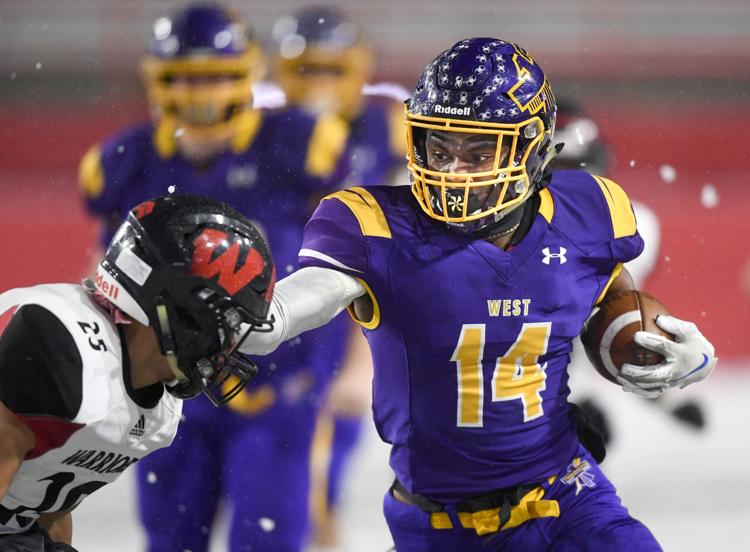 Bellevue West vs. Omaha Westside, 11.26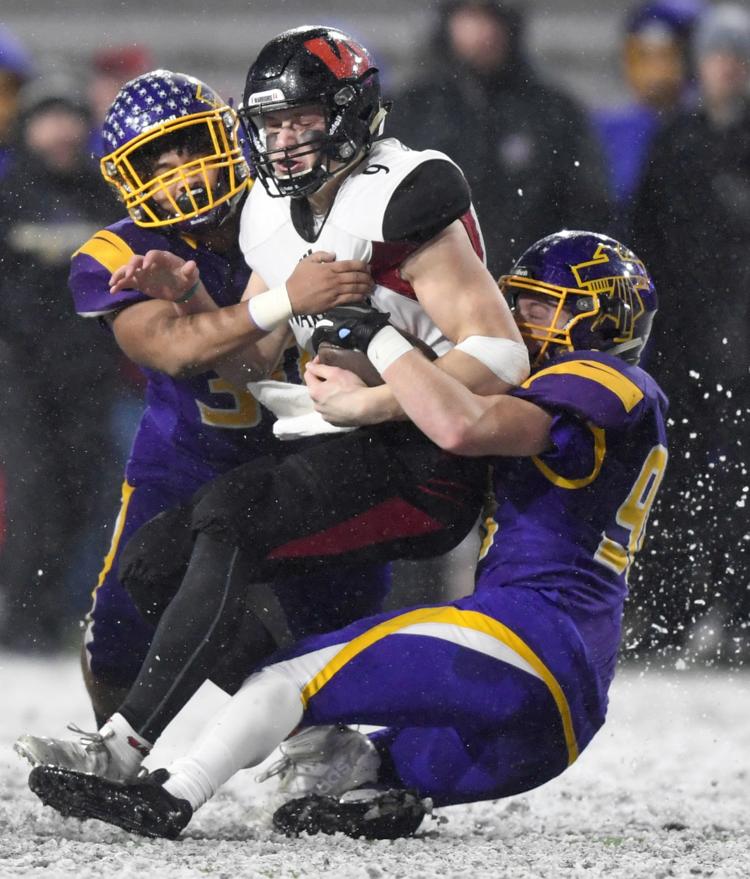 Bellevue West vs. Omaha Westside, 11.26
Bellevue West vs. Omaha Westside, 11.26
Bellevue West vs. Omaha Westside, 11.26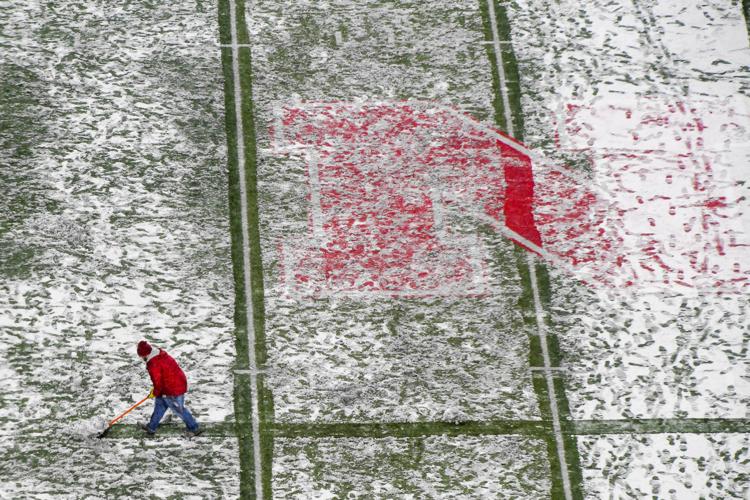 Bellevue West vs. Omaha Westside, 11.26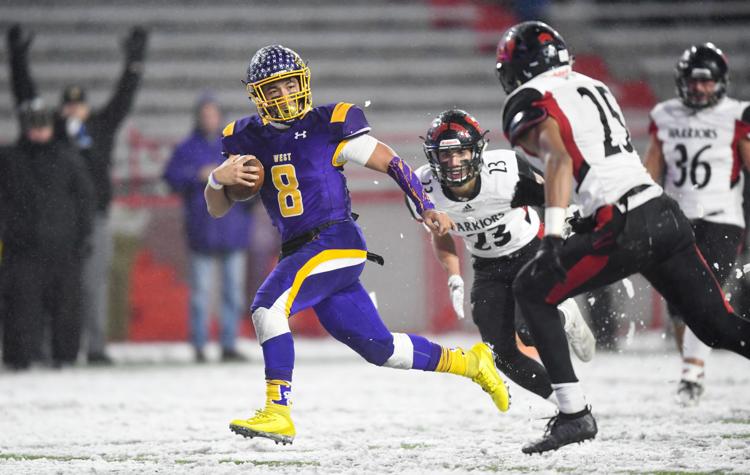 Bellevue West vs. Omaha Westside, 11.26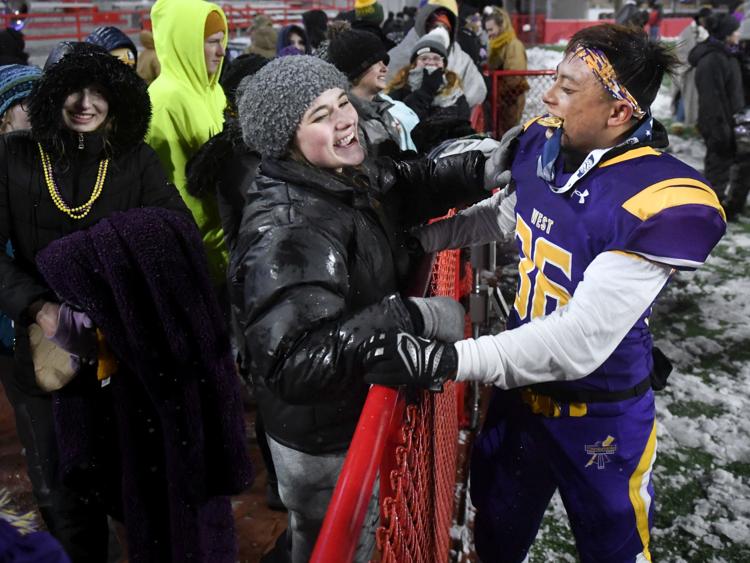 Bellevue West vs. Omaha Westside, 11.26
Bellevue West vs. Omaha Westside, 11.26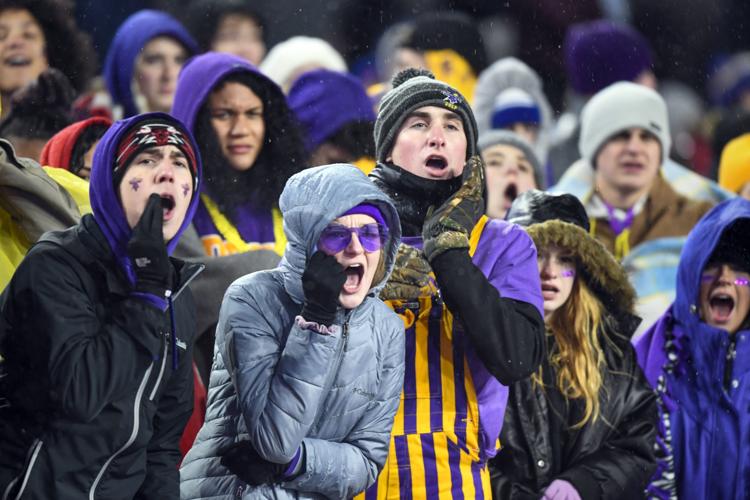 Bellevue West vs. Omaha Westside, 11.26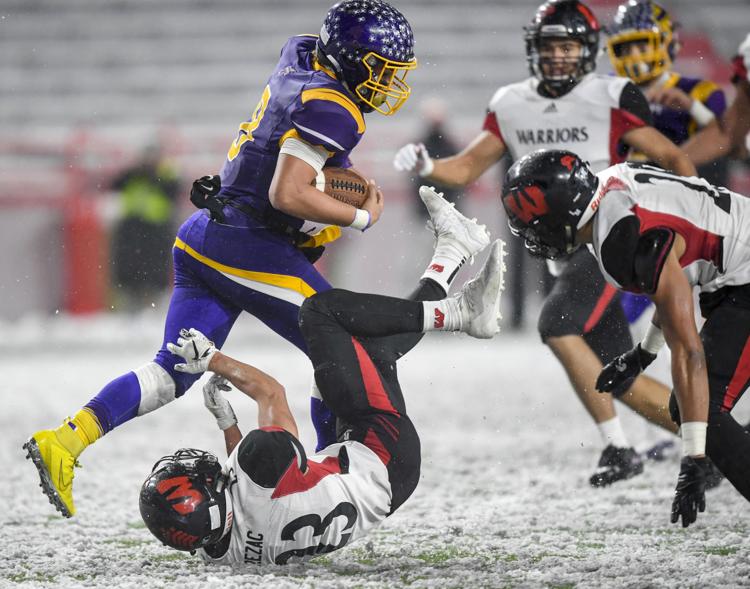 Bellevue West vs. Omaha Westside, 11.26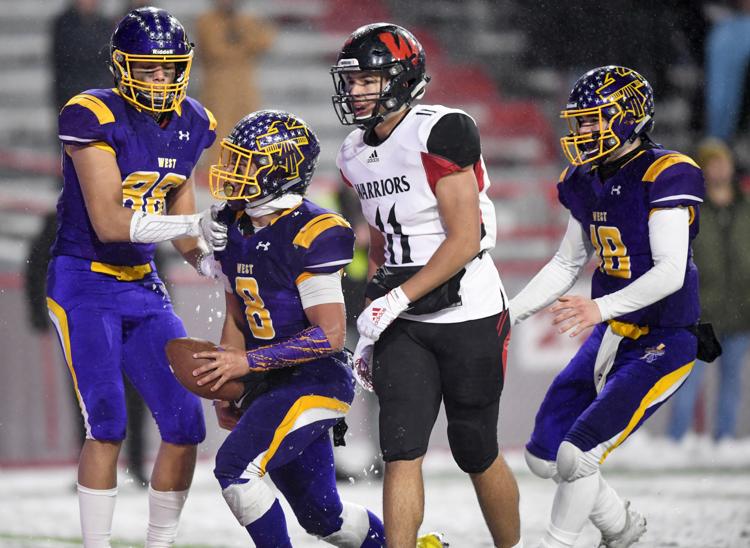 Bellevue West vs. Omaha Westside, 11.26
Bellevue West vs. Omaha Westside, 11.26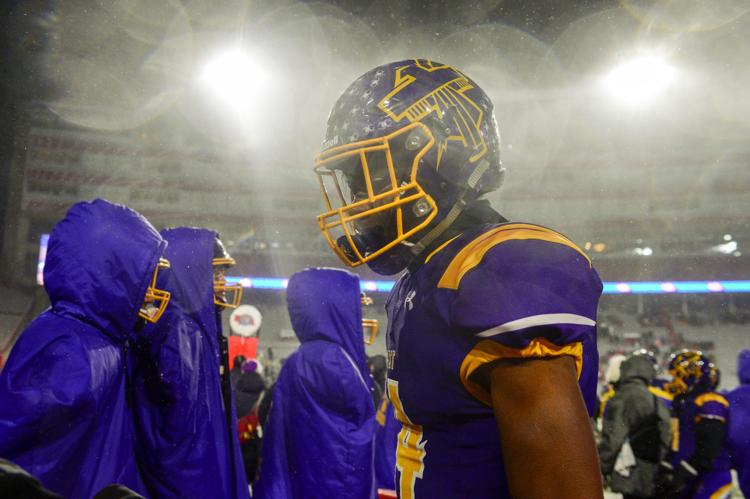 Be the first to know
Get local news delivered to your inbox!