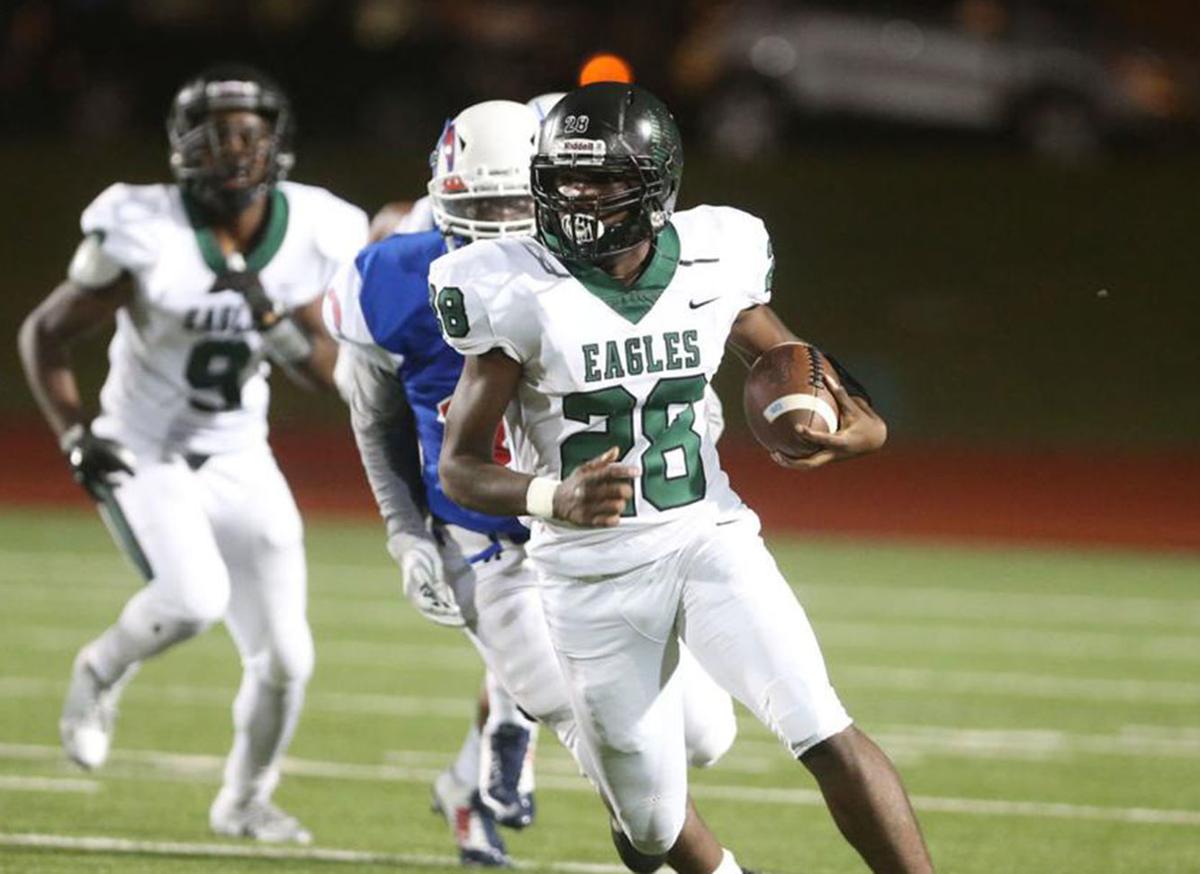 Muscle Shoals remains alive in the Alabama Class 6A state playoffs.
The Trojans survived with a late field goal to beat Gardendale 30-27 on Friday night, and they prevailed without Logan Smothers.
The Nebraska quarterback recruit did not play in the second half. According to AL.com, Smothers was hit hard on a run late in the first half.
Prior to leaving the game, he completed 1-of-2 passes for 68 yards and a touchdown, adding a 59-yard rushing score.
Others of note
NU wide receiver recruit Zavier Betts (Bellevue West) caught nine passes for 100 yards and a touchdown in the Thunderbirds' 37-30 win against Millard West in the Class A state semifinals.
You have free articles remaining.
Steven M. Sipple and Parker Gabriel talk about the challenges facing Nebraska as they prepare for Maryland on Nov. 18, 2019.
Husker running back recruit Sevion Morrison (Tulsa, Oklahoma) rushed 15 times for 104 yards and three touchdowns in Edison's 55-33 playoff victory against Pryor. Morrison started the offensive fireworks with a 49-yard touchdown in the first quarter. He also scored on runs of 3 and 2 yards.
Nebraska wide receiver/running back recruit Will Nixon (Waco, Texas) rushed 18 times for 113 yards and two touchdowns in Midway's 35-7 triumph against Tyler Lee. Midway was up 14-7 in the fourth quarter when Nixon put the game away with touchdown runs of 1 and 61 yards.
NU offensive line recruit Alex Conn (Derby, Kansas) helped pave the way for 457 total yards in Derby's 56-0 playoff victory against Manhattan-Ogden.
Husker cornerback recruit Ronald Delancy (Miami, Florida) helped lead Northwestern to a 47-13 win against Killian in the Class 5A state playoffs. Delancy had a pick-6 in the first half.
NU linebacker prospect Kaden Johnson (Minneapolis) hauled in three passes for 51 yards, including a 7-yard touchdown, in Minnehaha's 22-16 playoff victory against Hutchinson.
Nebraska 2021 athlete prospect Avante Dickerson (Omaha Westside) hauled in a 19-yard touchdown and finished with two receptions for 27 yards in the Warriors' 31-14 win against Millard South in the Class A state semifinals.
Nebraska quarterback Adrian Martinez talks about running back Dedrick Mills during a news conference on Nov. 18, 2019.