Nebraska coaches will spend a significant portion of the time between now and Dec. 15's early signing period on the road recruiting and hosting players on visits back in Lincoln. 
The Journal Star will be updating the latest on the recruiting front regularly in the recruiting ticker. 
Here's the latest from Tuesday:
* Nebraska has a transfer quarterback coming to Lincoln on Friday for an official visit. 
Former Akron signal-caller Zach Gibson confirmed to the Journal Star on Tuesday evening that he's arriving on campus on Friday for a weekend visit. 
Gibson, listed at 6-foot-3 and 208 pounds, just finished his redshirt freshman season with the 2-10 Zips. He played in seven games and completed 69.4% of his 157 pass attempts for 1,262 yards, racking up 10 touchdowns without an interception. 
Despite the gaudy numbers, Gibson was not the regular starter for Akron. 
Gibson was a three-star recruit out of Johns Creek High in Georgia as part of the 2019 class and joined head coach Tom Arth at Akron. Arth was fired in the middle of the 2021 season. 
Gibson has three years of eligibility remaining. He told the Journal Star he's hearing from Nebraska head coach Scott Frost, interim quarterbacks coach Steve Cooper, outside linebackers coach Mike Dawson and director of player personnel Sean Dillon. 
Gibson is also planning on taking an official visit to Georgia Tech. 
Joseph on the road: New Nebraska wide receivers coach Mickey Joseph hit the recruiting trail for the Huskers for the first time Tuesday. 
The newly hired assistant had his contract finalized Friday and traveled to Lincoln, where the Huskers had official visitors on campus over the weekend, but Tuesday is his first full day out on the road. 
He kicked it off with Frost in a familiar place: Louisiana. 
Those two and interim running backs coach Ron Brown visited four-star 2022 back TreVonte' Citizen in Lake Charles. Citizen (6-foot and 215 pounds) recently decommitted from LSU. 
Citizen is ranked the No. 58 player overall and the No. 2 running back in the country according to Rivals and is the No. 120 player overall per the 247Sports Composite. He has one official visit left to take and, of course, there is just one weekend remaining before the early signing date arrives on Dec. 15.
Nebraska offered Citizen a scholarship while in town. 
It would be a major coup for the Huskers to get Citizen on campus this weekend, let alone get a commitment and signature from him, but it's a situation at least worth monitoring. 
While Nebraska was at Lake Charles College Prep, the staff also extended a scholarship offer to 2023 four-star defensive back prospect Curley Reed, 2023 linebacker Kevon Freeman and 2024 wide receiver Elijah Garrick.  
Elsewhere, Joseph also extended a scholarship offer to 2022 three-star wide receiver Decoldest Crawford (Shreveport, Louisiana) on Tuesday. Crawford, who is listed at 6-1 and 180, had been verbally committed to LSU since Oct. 28, 2019, but backed off his pledge hours after Nebraska extended the offer. Also getting an offer: Four-star receiver Shazz Preston (Saint James, Louisiana), a top-100 prospect in 2022 who was thought to be deciding between LSU and Alabama when Joseph left LSU. 
Key DB visit: After spending the first part of the day in Louisiana, Frost was off to New Jersey, where it's expected he'll visit four-star defensive back Jaeden Gould (Oradell, New Jersey). 
Gould, a 6-foot-2 cornerback, just wrapped up his official visit to Nebraska over the weekend. He attends Bergen Catholic High, which is the same school as Nebraska redshirt freshman running back Rahmir Johnson. 
Here's the kicker(s): NU added not one, but two walk-on kickers to its mix this week.
On Tuesday, Blue Valley North kicker Charlie Weinrich of Stillwell, Kan., announced he intended to join the Huskers as a walk-on. 
Weinrich has been on Nebraska's radar screen for a while even though he just was offered a walk-on spot in early November.
He is considered one of the top kicking prospects in the Midwest and picked the Huskers over some scholarship offers. He excelled at Nebraska's camp this summer. 
At Blue Valley North, Weinrich hit a 57-yarder this fall. 
On Monday, the Huskers added walk-on transfer Spencer Pankratz, who spent the 2020 season at Furman. 
Pankratz went to high school at Valor Christian in Colorado, but was born in Lincoln. His dad played football at Hastings College. 
Interestingly, Pankratz in 2020 was the backup to Timmy Bleekrode, a kicker and punter at Furman who is now in the transfer portal and is being recruited by Nebraska as well. 
Pankratz thanked NU analyst Bill Busch and special teams graduate assistant Joey Connors for the walk-on offer. Busch is believed to have been on the road last week to visit Bleekrode, as well. 
The turning point in every Nebraska football game in 2021
𝙏𝙝𝙚 𝙙𝙤𝙪𝙗𝙡𝙚 𝙥𝙚𝙧𝙨𝙤𝙣𝙖𝙡 𝙛𝙤𝙪𝙡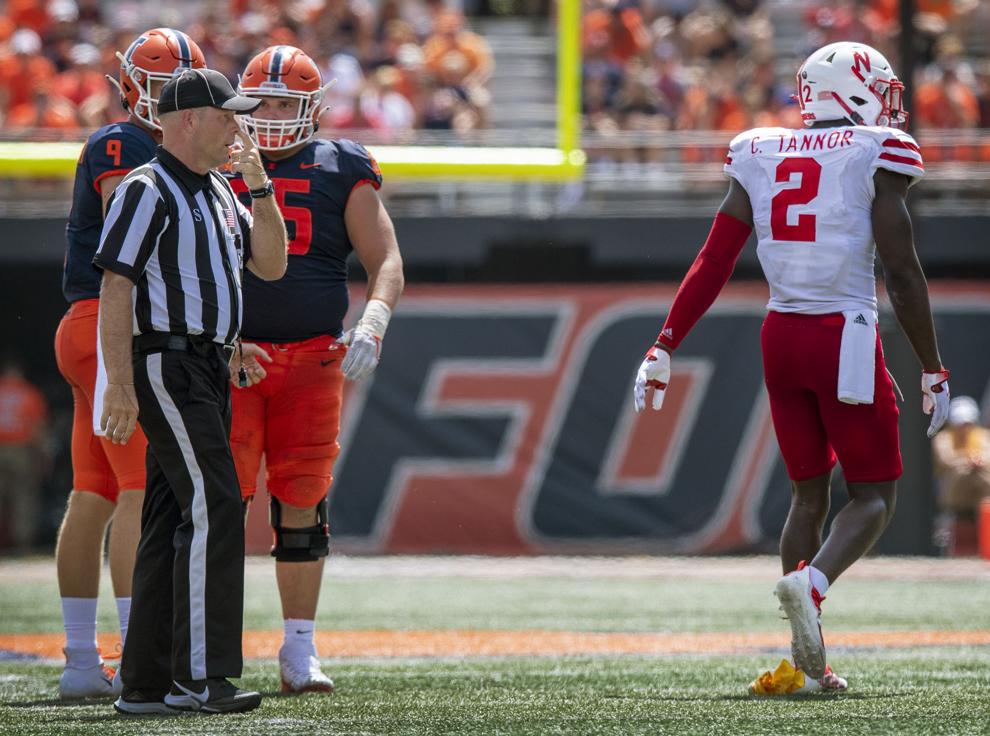 𝙏𝙪𝙧𝙣𝙚𝙙 𝙖𝙬𝙖𝙮 𝙗𝙮 𝘿𝙞𝙨𝙢𝙪𝙠𝙚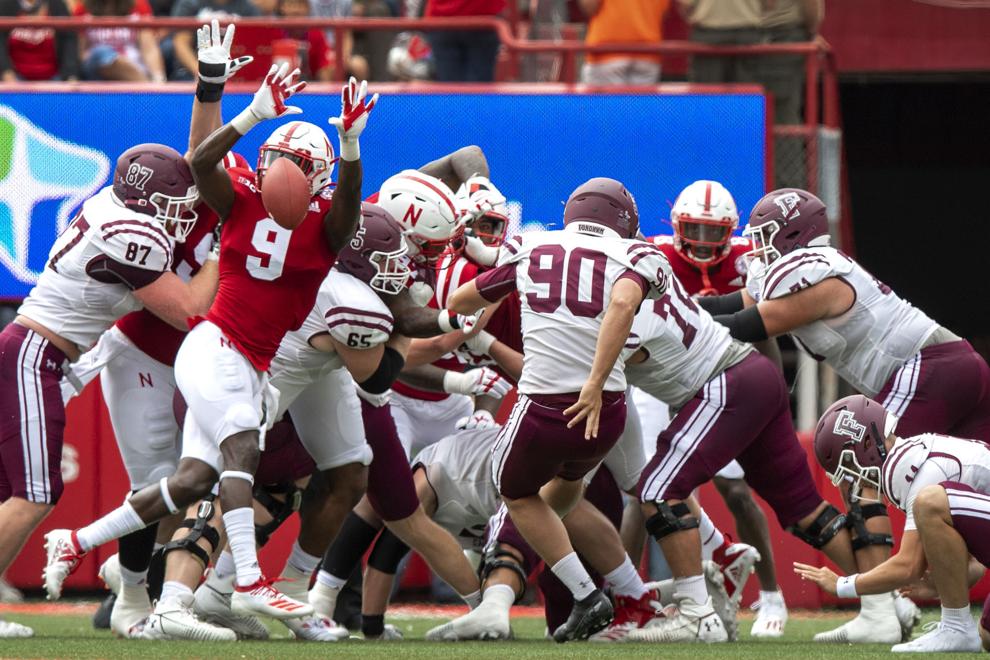 𝙈𝙖𝙧𝙩𝙞𝙣𝙚𝙯 𝙗𝙧𝙚𝙖𝙠𝙨 𝙛𝙧𝙚𝙚
𝘾𝙪𝙡𝙥'𝙨 𝙢𝙞𝙨𝙨 𝙛𝙡𝙞𝙥𝙨 𝙜𝙖𝙢𝙚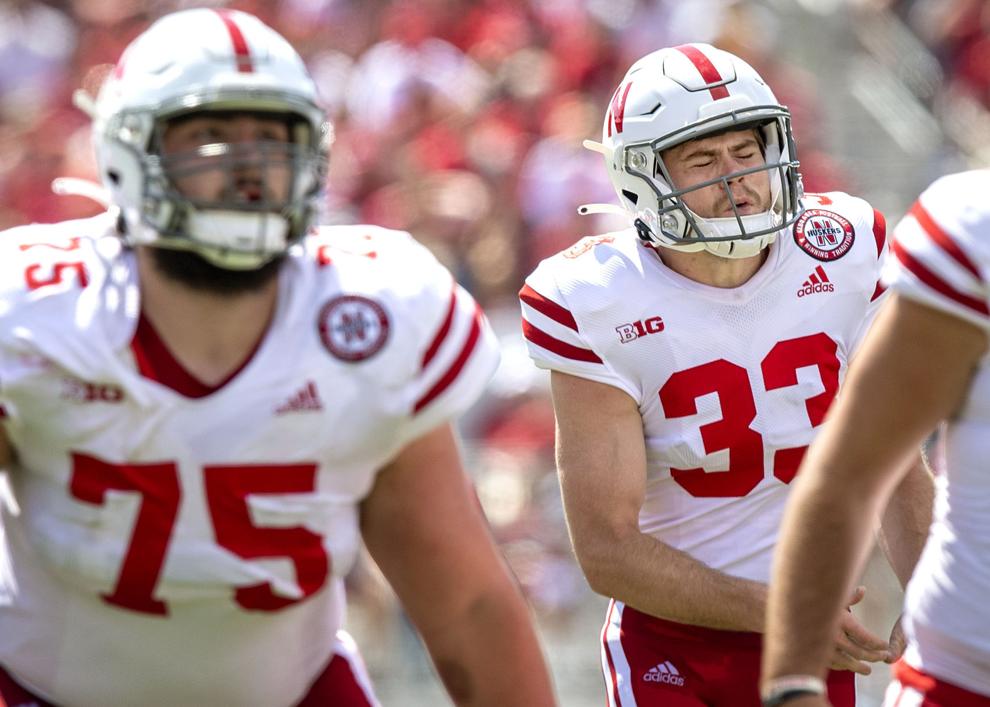 𝙊𝙣𝙚 𝙙𝙞𝙨𝙖𝙨𝙩𝙧𝙤𝙪𝙨 𝙥𝙪𝙣𝙩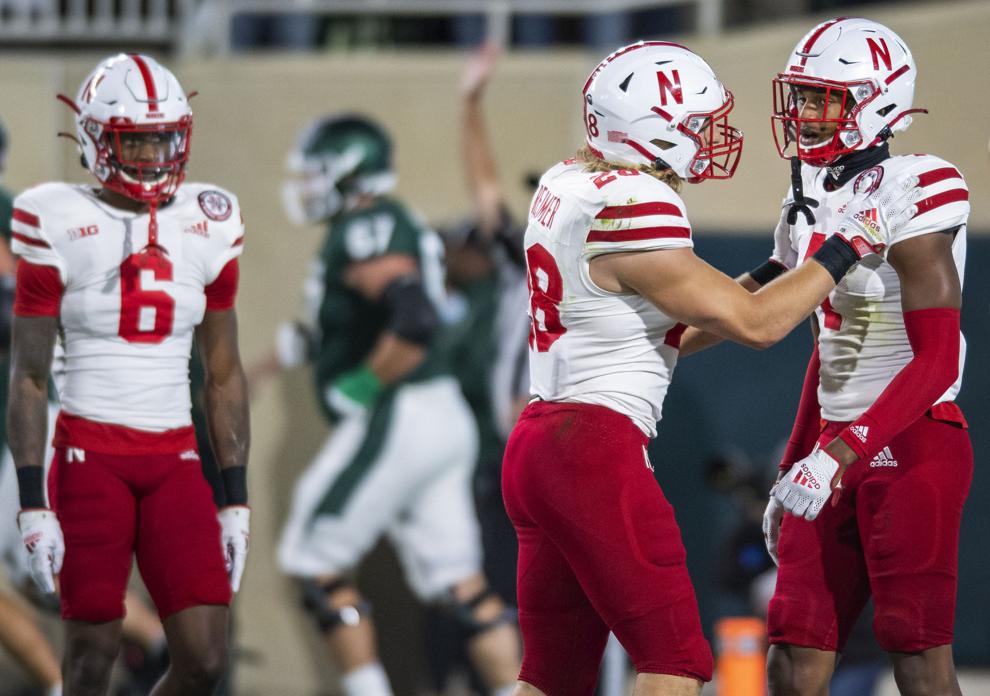 𝘿𝙤𝙢𝙖𝙣𝙣, 𝙏𝙝𝙤𝙢𝙖𝙨 𝙘𝙤𝙢𝙗𝙞𝙣𝙚 𝙛𝙤𝙧 𝙩𝙪𝙧𝙣𝙤𝙫𝙚𝙧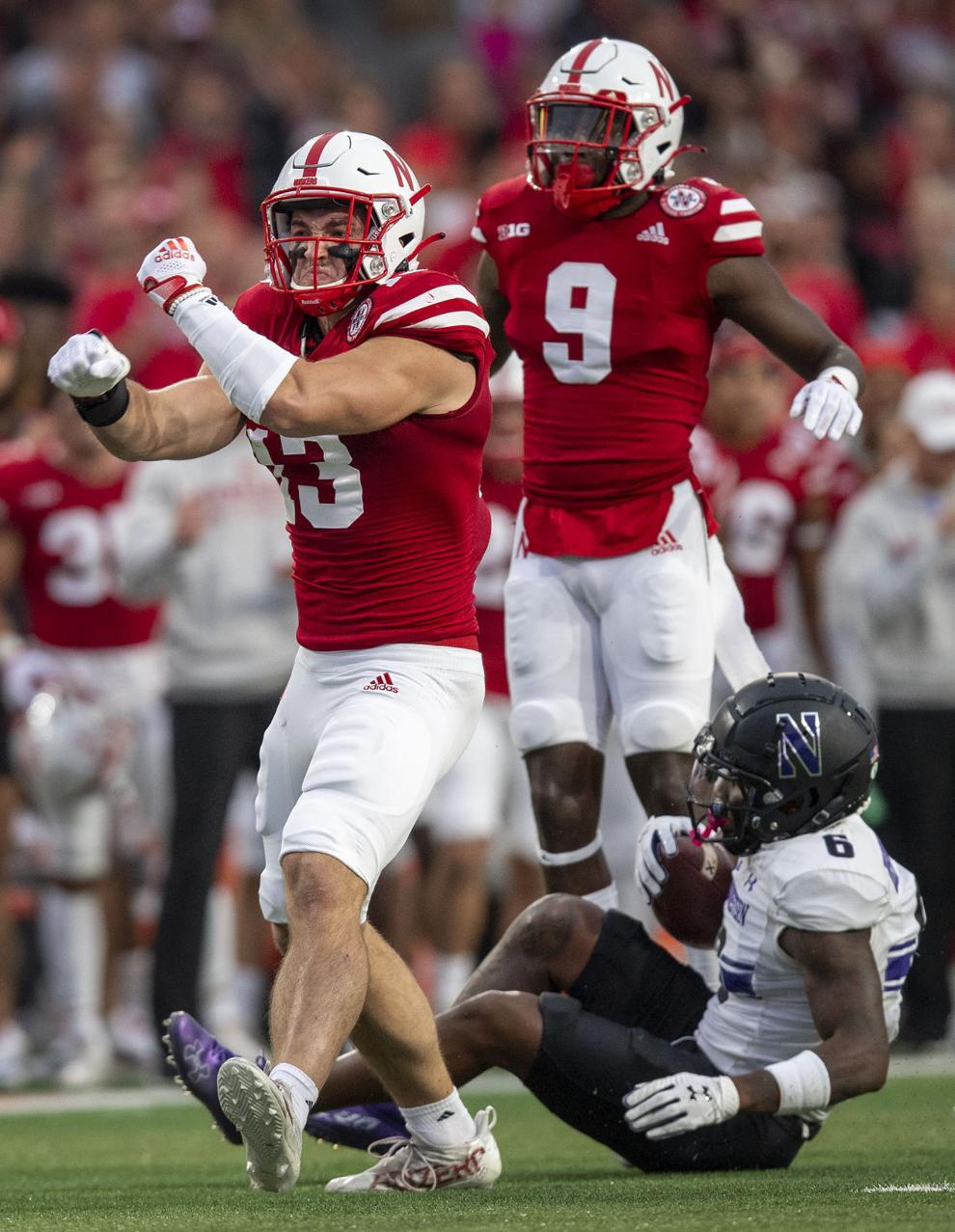 𝙈𝙖𝙧𝙩𝙞𝙣𝙚𝙯'𝙨 𝙡𝙖𝙩𝙚 𝙛𝙪𝙢𝙗𝙡𝙚 𝙨𝙥𝙤𝙞𝙡𝙨 𝙪𝙥𝙨𝙚𝙩 𝙗𝙞𝙙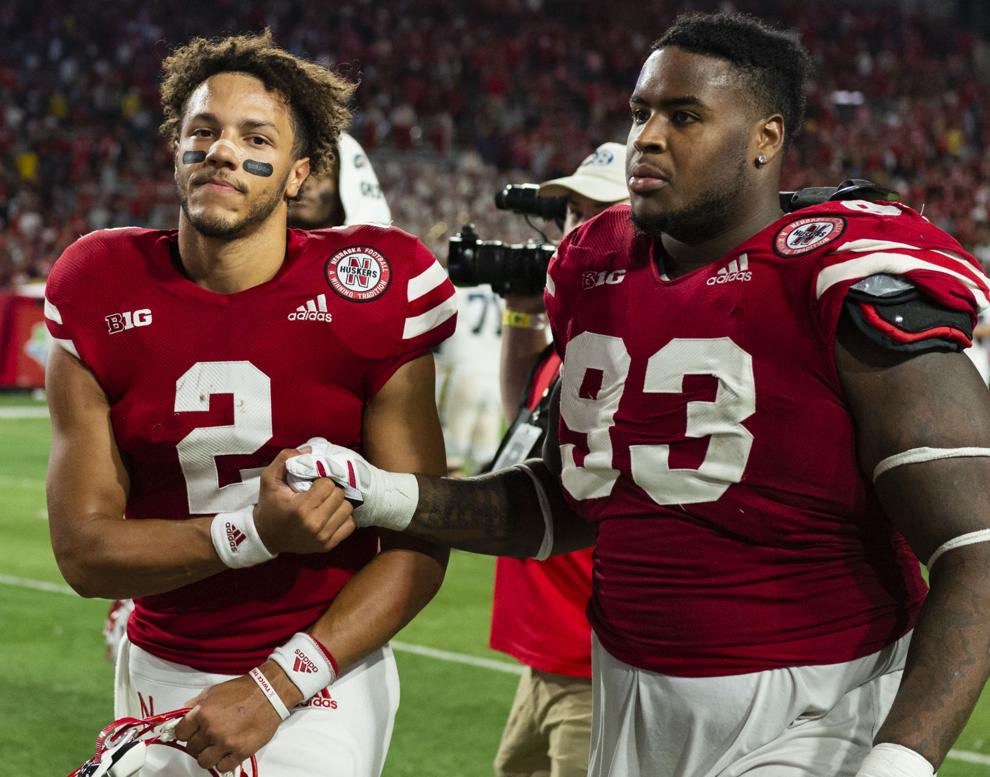 𝘼𝙣 𝙪𝙣𝙩𝙞𝙢𝙚𝙡𝙮 𝙨𝙩𝙪𝙢𝙗𝙡𝙚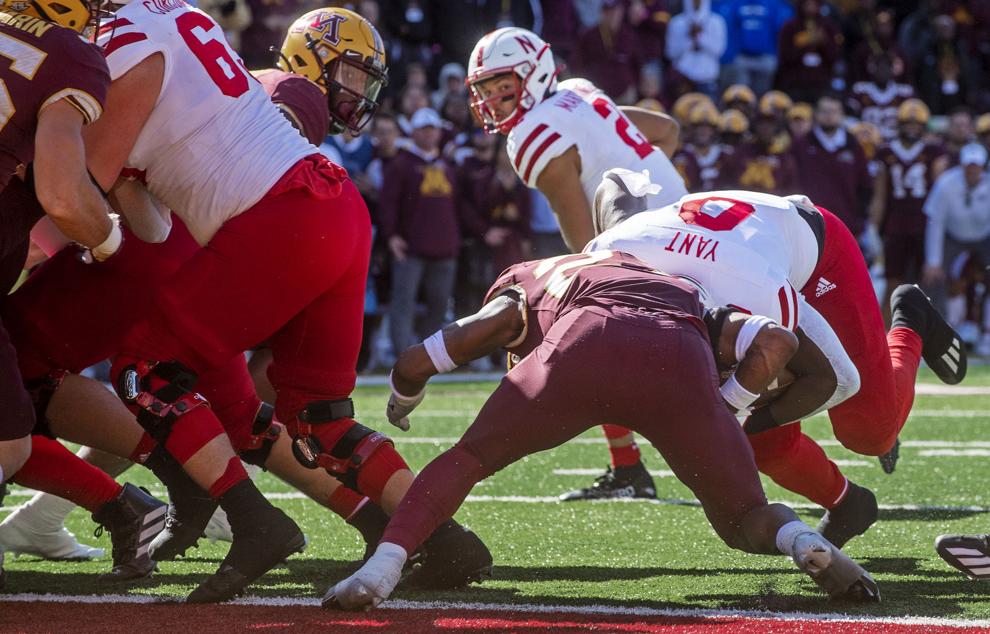 𝙅𝙪𝙨𝙩 𝙖 𝙗𝙞𝙩 𝙤𝙪𝙩 𝙤𝙛 𝙧𝙚𝙖𝙘𝙝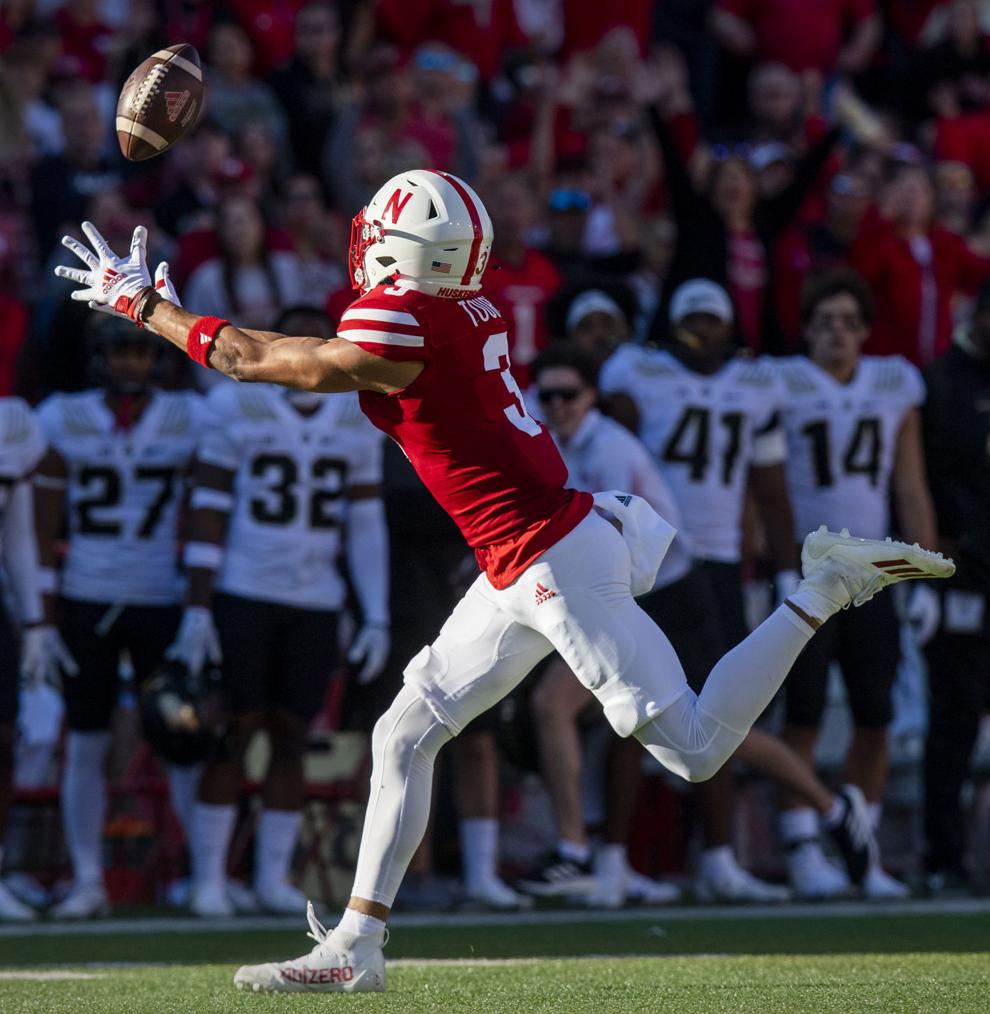 𝙁𝙧𝙤𝙨𝙩'𝙨 𝙛𝙞𝙚𝙡𝙙 𝙜𝙤𝙖𝙡 𝙜𝙖𝙢𝙗𝙡𝙚 𝙙𝙤𝙚𝙨𝙣'𝙩 𝙥𝙖𝙮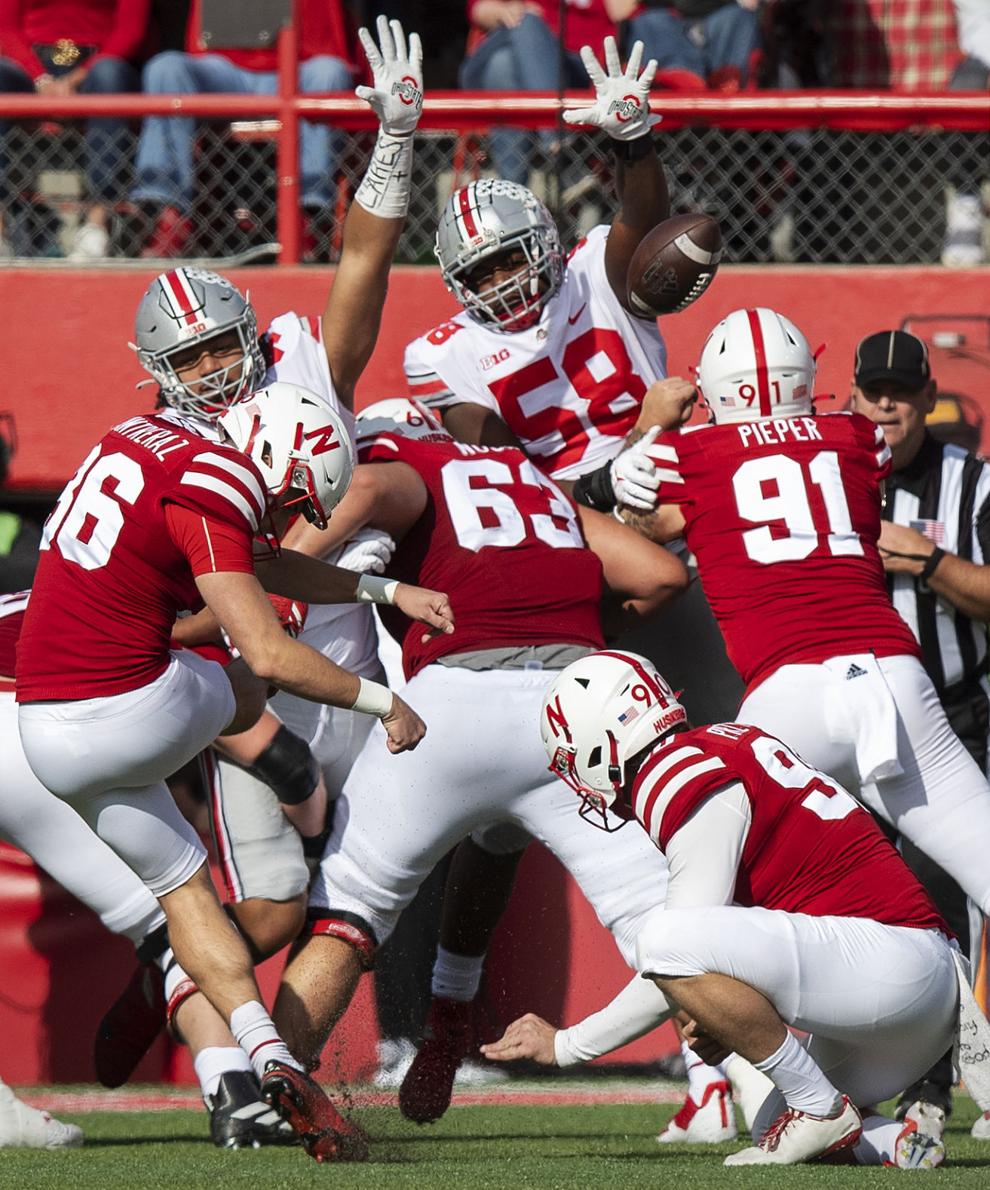 𝘿𝙞𝙙𝙣'𝙩 𝙩𝙖𝙠𝙚 𝙡𝙤𝙣𝙜 ...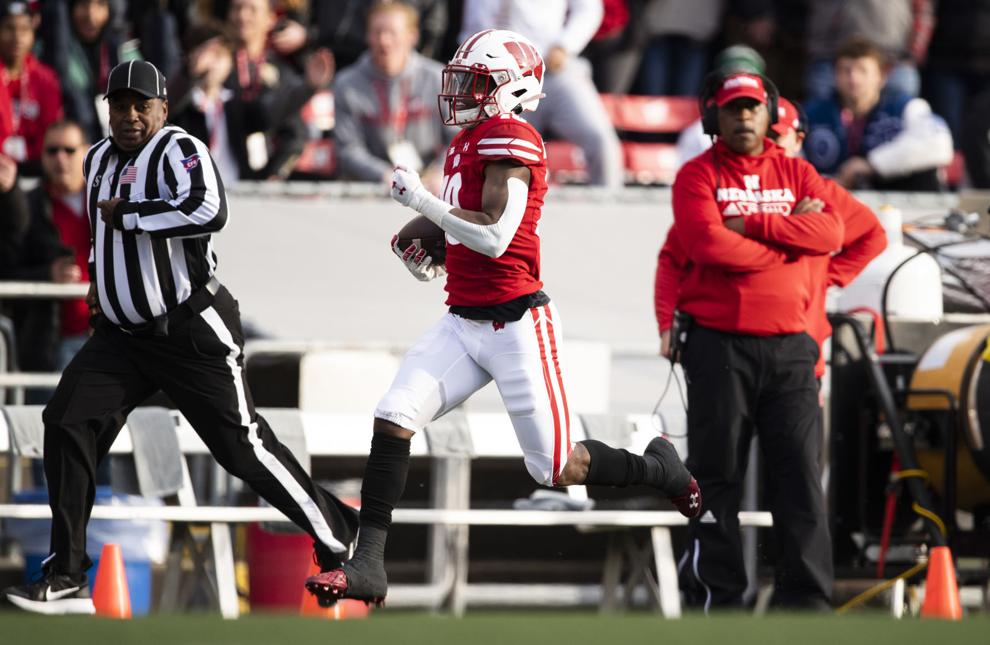 𝙎𝙥𝙚𝙘𝙞𝙖𝙡 𝙩𝙚𝙖𝙢𝙨 𝙨𝙩𝙧𝙞𝙠𝙚𝙨 𝙤𝙣𝙚 𝙡𝙖𝙨𝙩 𝙩𝙞𝙢𝙚