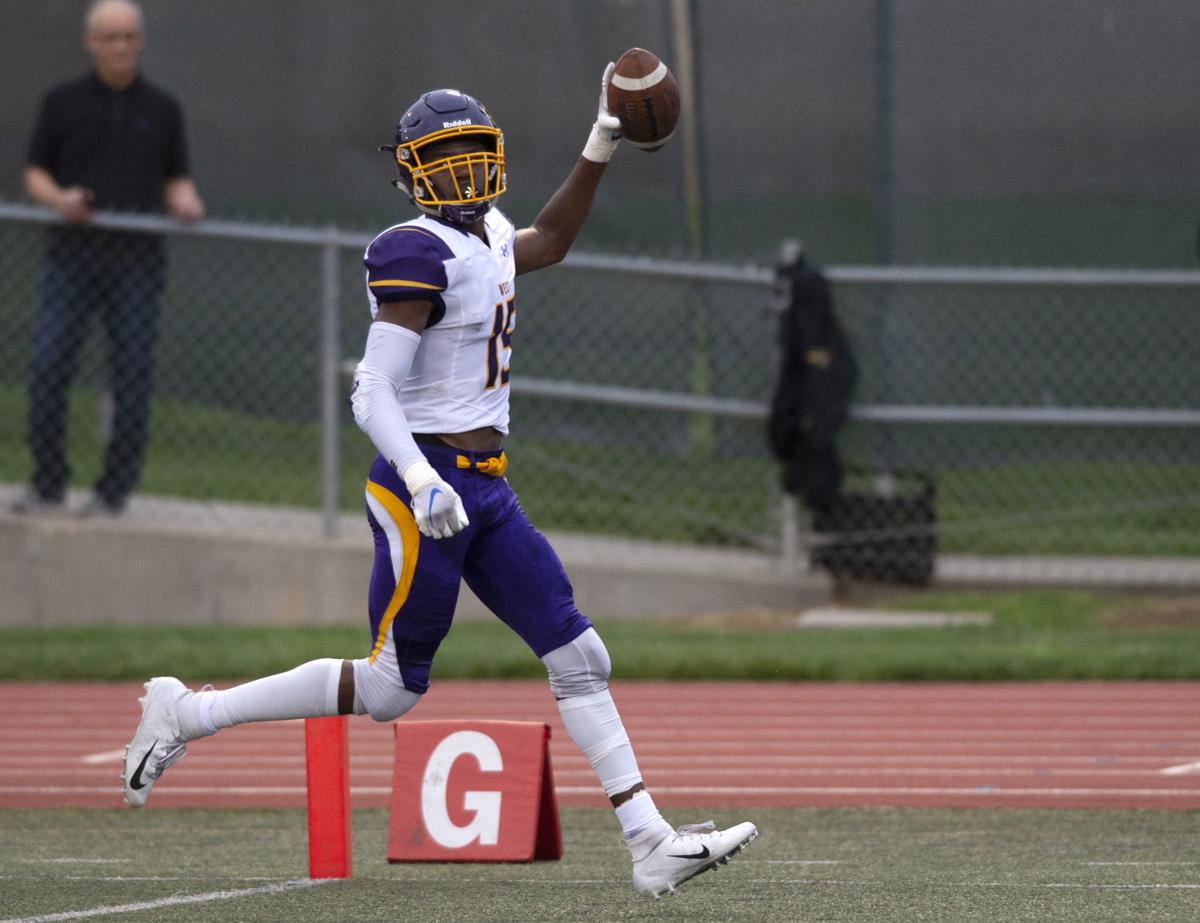 Zavier Betts turned on the jets on a couple of catches Friday against Papillion-La Vista South.
The Bellevue West senior and Husker wideout commit caught four passes for 200 yards and two touchdowns in the Thunderbirds' 51-3 win. Betts had touchdowns of 98 and 73 yards.
On the 98-yard score, Bellevue West quarterback Nate Glantz rolled to his right before heaving a throw to midfield where Betts was all alone.
Betts has 11 catches for 386 yards through three games. That's an average of 35 yards per catch.
Nebraska running back recruit Sevion Morrison (Tulsa, Oklahoma) broke a school record for career rushing yards in Edison's 67-0 win against Tulsa Memorial. Morrison set the record on fitting fashion, on a 44-yard touchdown run in the first quarter. He finished with 97 rushing yards and two touchdowns and sits at 4,009 career rushing yards.
You have free articles remaining.
NU quarterback recruit Logan Smothers (Muscle Shoals, Alabama) completed 10-of-17 passes for 165 yards and three touchdowns in Muscle Shoal's 33-14 win against Hartselle.
Husker running back recruit Marvin Scott (Port Orange, Florida), who was on an unofficial visit to NU over the weekend, rushed for more than 100 yards on Spruce Creeks' first three possessions against Flagler Palm Coast. Spruce Creek lost 41-20.
Husker defensive lineman recruit Nash Hutmacher (Chamberlain, South Dakota) had eight tackles, including three for losses and a sack in his team's 53-0 win against Bennett County.
NU wide receiver recruit William Nixon (Waco, Texas) rushed 19 times for 135 yards and a touchdown and caught a pass for 6 yards in Midway's 35-7 win against Killeen.
NU offensive line recruit Alex Conn (Derby, Kansas) helped pave the way for 519 total yards in Derby's 48-0 win against Salina Central.
NU linebacker prospect Caleb McCullough (Oxnard, California) had seven tackles in Pacifica's 70-0 win against Hueneme. McCullough took an official visit to Lincoln for the Northern Illinois game.
Husker linebacker prospect Regen Terry (Florence, Arizona, who also took an official visit to NU this past weekend, had five tackles in his team's 33-28 win against Blue Ridge.