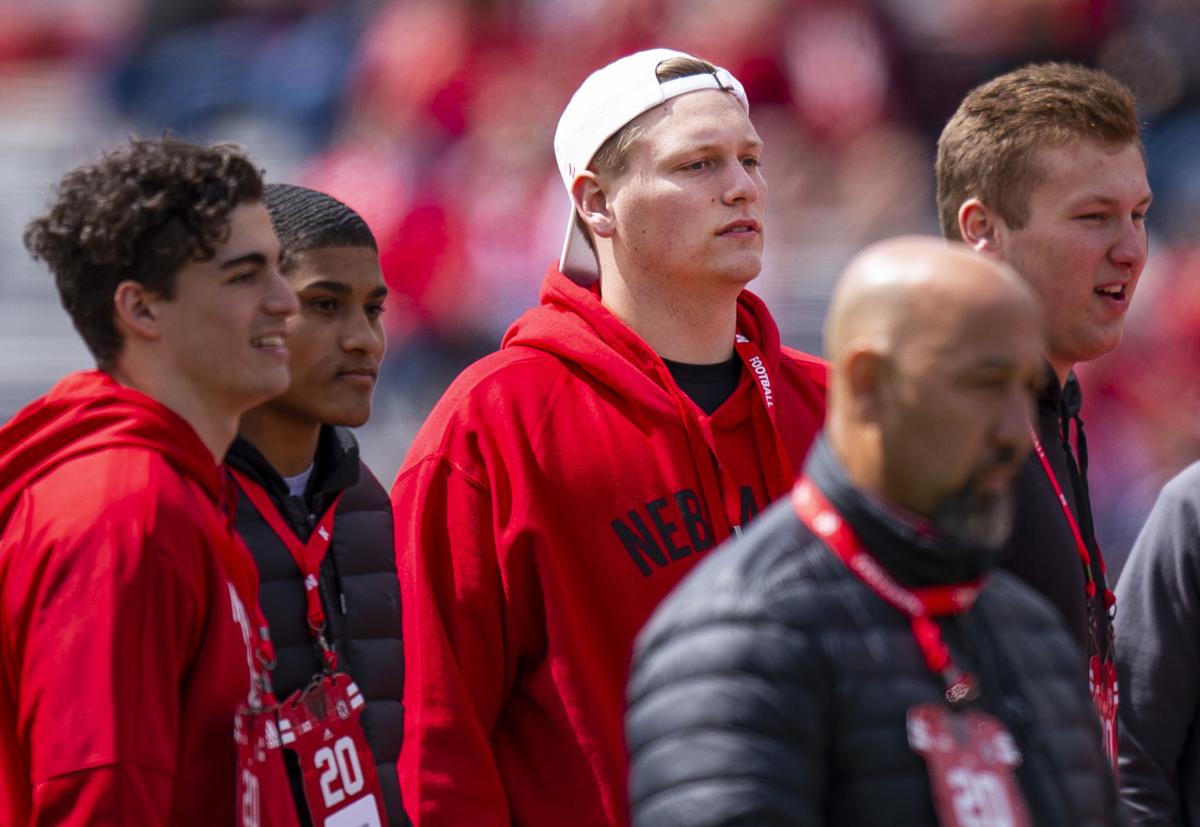 Husker quarterback recruit Logan Smothers (Muscle Shoals, Alabama) threw for 137 yards and three touchdowns -- adding 51 more yards and another score on the ground -- in his team's 61-20 win against Albertville in the opening round of the playoffs. Smothers had TD tosses of 51 and 30 yards in the first half as the Trojans built a 33-0 halftime lead. He didn't play much in the second half.
Smothers was recently selected to the Alabama-Mississippi All-Star Game.
NU running back/wide receiver recruit Will Nixon (Waco, Texas) rushed 19 times for 131 yards and two touchdowns and caught two passes for 26 yards and another score in Midway's 49-0 win against Belton.
Husker tailback recruit Sevion Morrison (Tulsa, Oklahoma) had eight carries for 33 yards in Edison's 16-15 win against Ada in the opening round of the playoffs. Edison scored with nine seconds remaining to stay alive.
Nebraska offensive line recruit Alex Conn (Derby, Kansas) helped pave the way for 405 total yards in Derby's 49-13 win against Wichita West in the second round of the Kansas 6A playoffs.
Husker running back recruit Marvin Scott (Port Orange, Florida) rushed for 53 yards in Spruce Creek's 42-0 loss to unbeaten Bartram Trail in the Class 8A state quarterfinals. Scott finished with nearly 1,500 rushing yards this season.
You have free articles remaining.
NU wide receiver recruit Zavier Betts (Bellevue West) caught four passes for 111 yards, a stat line that included an 87-yard touchdown in a 47-0 win against Omaha Burke in the Class A state quarterfinals. Betts set a Class A state record with his 45th career touchdown catch.
Husker defensive line recruit Marquis Black (McDonough, Georgia) had five tackles, including one for a loss, in Eagles Landing Christian's 69-0 win against Landmark Christian.
NU cornerback recruit Ronald Delancy (Miami, Florida) helped lead Northwestern to a 63-0 win against Stranahan in the quarterfinal round of the Region 4-5A playoffs.
Husker defensive back prospect Jakorian Bennett (Hutchinson Community College in Hutchinson, Kansas) had an interception and forced a fumble in Blue Dragons' 56-0 win at Iowa Central Community College.
NU offensive line prospect Zane Herring (Madison, Florida) helped pave the way for 375 total yards in Madison County's 34-13 win against Crestview. Herring is committed to Florida State, but is planning to visit Nebraska for the Wisconsin game.
Brandon Campbell (Pearland, Texas), a 2021 running back prospect who recently received an offer from the Huskers, rushed for 116 yards and four touchdowns and caught two passes for 44 yards in Pearland's 49-7 win against George Ranch.
Watch: Domann on preparation for Wisconsin standout running back Taylor
Watch: Domann talks matching up against a 'big' Badgers offense
Watch: Martinez rehashes Purdue game, takes responsibility for loss
Watch: Taylor-Britt says there is "new spirit" in the locker room after second bye week
Watch: Frost looking for more consistency, decision-making from Martinez
Watch: Frost on awarding final scholarship to Mazour