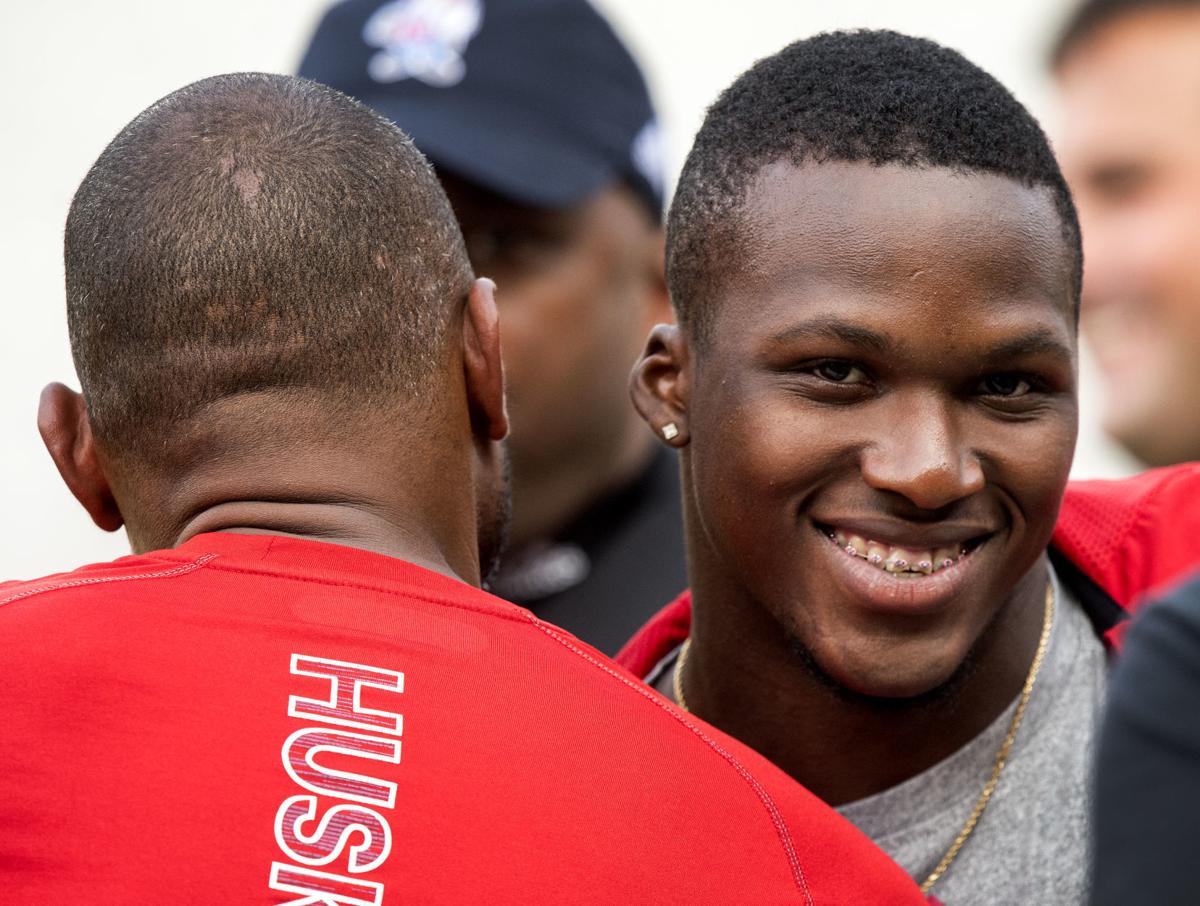 Marvin Scott ran wild Friday night.
The Nebraska running back recruit out of Port Orange, Florida, rushed for 266 yards and three touchdowns in Spruce Creek's 41-20 win against Oviedo.
Scott rushed for 162 yards in the first half alone, according to the Daytona News-Journal. That included a 42-yard touchdown run.
Scott left the game midway though the fourth quarter after tweaking his shoulder, but for precautionary reasons, according to the paper.
"It's good. I'm not really worried," Scott told the News-Journal.
Others of note:
Husker wide receiver recruit Zavier Betts (Bellevue West) had six catches for 86 yards and a touchdown in the Thunderbirds' 42-0 win against Lincoln East in the opening round of the Class A state playoffs.
You have free articles remaining.
Husker wide receiver/running back recruit Will Nixon (Waco, Texas) continued his big senior season with a 189-yard, two-touchdown performance in Midway's 53-27 victory against Temple. Nixon scored on runs of 30 and 9 yards.
NU offensive line recruit Alex Conn (Derby, Kansas) helped clear the path for 355 total yards in Derby's 69-7 rout of Wichita North in the opening round of the Class 6A state playoffs. Derby improved to 9-0 with the win.
Husker offensive line recruit Turner Corcoran (Lawrence, Kansas) helped pave the way for 367 total yards in Lawrence Free State's 34-12 win against Wichita South in the opening round of Class 6A state playoffs.
NU defensive line recruit Marquis Black (McDonough, Georgia) had four tackles, including two for losses, in Eagles Landing Christian's 56-3 win against Mount Vernon.
Husker tailback recruit Sevion Morrison (Tulsa, Oklahoma) did not play in Edison's 49-7 win against Durant on Friday, receiving some rest ahead of the playoffs, according to the Tulsa World.
NU linebacker recruit Blaise Gunnerson (Carroll, Iowa) had a sack and two more tackles for losses in Kuemper Catholic's 61-7 win against Shenandoah.
Husker linebacker prospect Kaden Johnson (Minneapolis) had five tackles in Minnehaha Academy's 36-30 win against Benilde-St.
Husker linebacker prospect Choe Bryant-Strother (Norcross, Georgia) had five tackles in Greater Atlanta Christian's 35-0 win against Cherokee Bluff on Oct. 25.