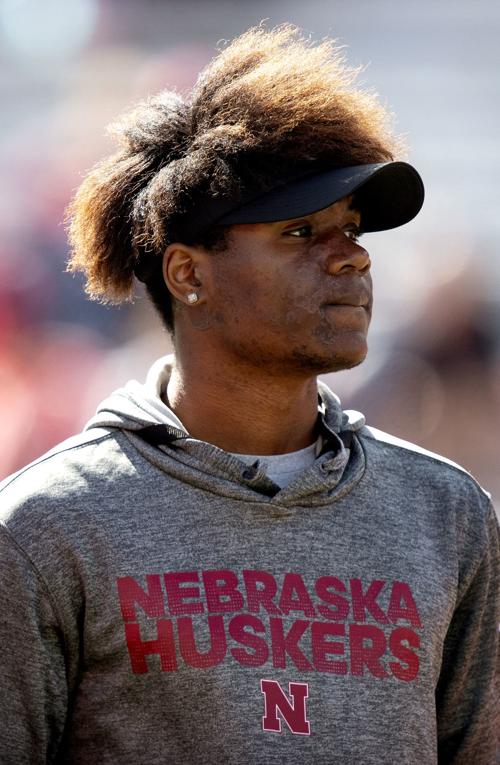 Zavier Betts will not be in a Husker uniform for another 11 months.
But he already has Nebraska football coaches and fans excited about his future in Lincoln.
The Bellevue West standout continued his dominating season with eight catches and 140 receiving yards in Bellevue West's 36-13 win against Elkhorn South last week. Betts hauled in two touchdowns.
Betts is averaging 21.6 yards per catch this year. He has a team-leading 30 receptions for 648 yards and 11 touchdowns.
But he isn't the only Husker recruit creating a weekly highlight reel.
Sevion Morrison (Tulsa, Oklahoma) had a film gem in Edison's 33-14 win against Bishop Kelly on Thursday night.
Morrison zig-zagged his way on a 64-yard run. He finished with 225 yards and four touchdowns on 25 carries.
You have free articles remaining.
Others of note:
Justin Robinson (McDonough, Georgia) is committed to Georgia, but that didn't stop the wideout from taking an official visit to Lincoln for Northwestern. On Friday, Robinson caught five passes for 81 yards and two touchdowns in Eagle's Landing Christian's 54-17 win against Wesleyan.
Offensive lineman Bryson Estes (McDonough, Georgia), a teammate of Robinson's and another Husker prospect, helped paved the way for 341 rushing yards in the victory. Another Husker prospect, defensive lineman Marquis Black, had seven tackles, including 1½ sacks.
Husker quarterback recruit Logan Smothers (Muscle Shoals, Alabama) has led his high school team to a 7-0 start. Smothers rushed for three touchdowns and threw for another in leading Muscle Shoals to a 49-13 win against Decatur.
NU defensive lineman recruit Nash Hutmacher (Chamberlain, South Dakota) had five tackles in Chamberlain's 28-6 loss to Winner.
NU offensive line recruit Alex Conn (Derby, Kansas) helped pave the way for 574 total yards, including 521 on the ground, in Derby's 56-7 win against Salina South.
Husker offensive line recruit Turner Corcoran (Lawrence, Kansas) helped pave the way for 419 total yards in Lawrence Free State's 48-6 win against Smith-Cotton.
Husker linebacker recruit Rodney Groce (Pleasant Grove, Alabama) announced his commitment to NU on Friday afternoon, and then helped lead Pleasant Grove to a 31-0 win against Wenonah. Groce had a big game, finishing with 10 tackles, including three sacks.
Nebraska defensive back recruit Tamon Lynum (Orlando, Florida) had a pair of tackles in Evans' 38-6 win against Oak Ridge.