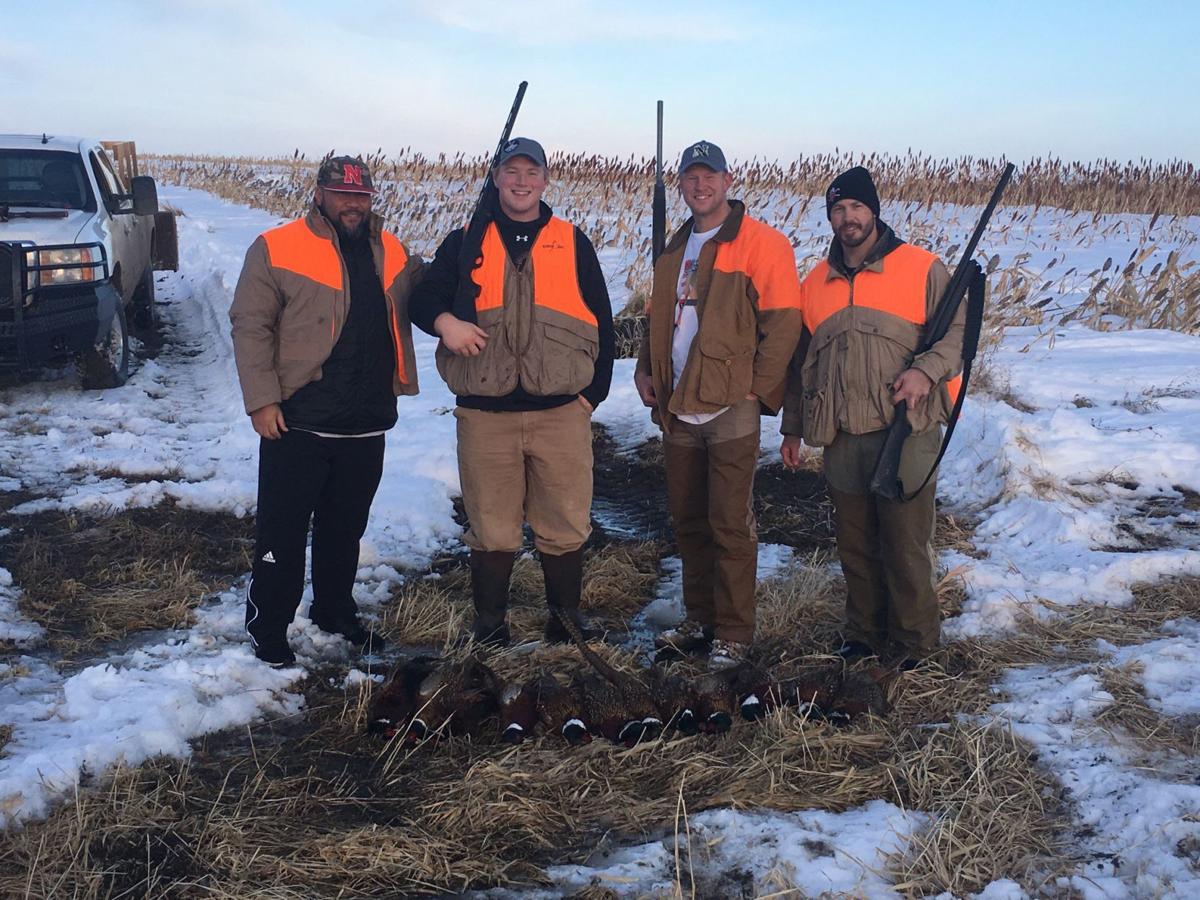 Sometimes, the definition of an "in-home" visit in recruiting doesn't quite fit the bill. 
Such was the case Sunday when Nebraska head coach Scott Frost, defensive coordinator Erik Chinander, defensive line coach Tony Tuioti and quarterbacks coach Mario Verduzco flew up to South Dakota to see defensive lineman Nash Hutmacher.
On the docket? Not living room chit-chat or a home-cooked meal or anything like that. Instead, a trip out to a local pheasant hunting spot and some quality time trading Nebraska red for blaze orange. 
The 6-foot-5, 300-pound defensive lineman, who verbally committed to the Huskers over the summer and is set to sign his National Letter of Intent on Dec. 18, said the idea was first hatched around the time he took his official visit back in June. 
"I said, 'When you come up, we could do some pheasant hunting,' and Frost jumped all over that," Hutmacher said. "They checked to make sure everything worked with that and then we just kind of knew that whenever he came up we were going to try to go out and shoot some pheasants.
"Ended up being a really good day." 
So Frost and company landed at the local airstrip, hopped in the car and met the Hutmachers -- Nash, his dad Joe and others -- at a local family farm. 
You have free articles remaining.
To the most important question -- who's the best shot in the group? -- Hutmacher said everybody acquitted themselves well. But, c'mon, you know the real answer. 
"Out of all of us? Well, you know, Frost was a really good shot and all of us shot really well, actually. I'd say Frost or myself, you know. ... All of us shot really good, so I guess based on that, I can't really say who was the best shot because not many of them got away. 
"We basically shot everything we saw." 
So says the defensive lineman who, on his official visit to Lincoln, went fishing with Frost and the defensive coaching staff. Obviously, Hutmacher found a cultural fit as well as a football one. 
"For sure, it's everything I was looking for," Hutmacher said. "They're great guys to be around and they obviously have some of the same interests as I do with that stuff, and it was awesome to be able to get them up here to do a little hunting." 
The coaches then hopped back on the jet and headed for Carroll, Iowa, where they were set to meet with fellow defensive verbal commit Blaise Gunnerson. 
"I texted Blaise and sent him that picture and said, 'They're on their way to see you,'" and he said, 'Lol, I'm just making them supper,'" Hutmacher said. 
Some in-homes are actually in-home. Just not in Chamberlain, South Dakota.  
Photos: Hunters show off their harvest in Nebraska