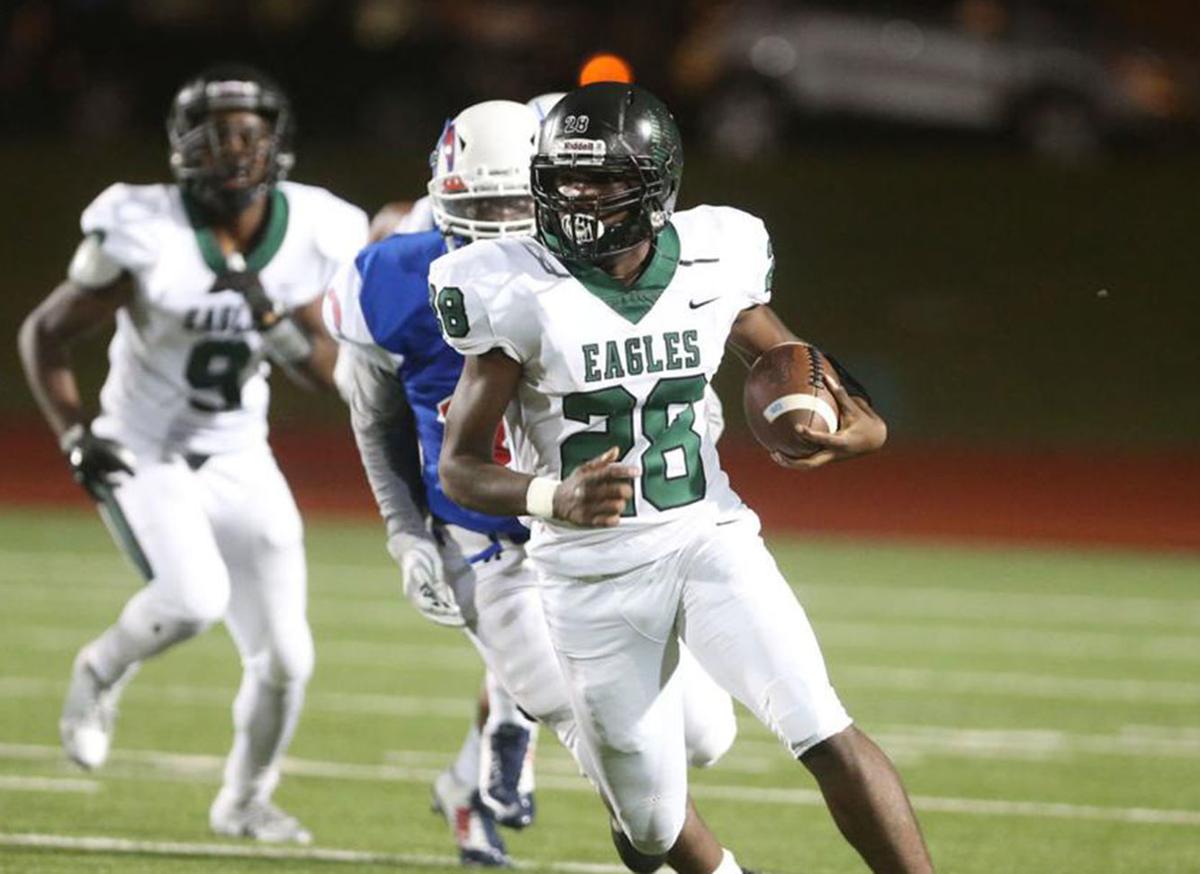 Sevion Morrison
Meet the players who plan to don Husker red in the coming years.
My school: Edison Preparatory School.
City profile: Tulsa, Oklahoma, has a population of about 413,000 and is about six hours from Lincoln.
Players to play NCAA Division I football in the last four years: 4.
Number of players out for football: 64 in high school.
Parker Gabriel gives the latest from head coach Scott Frost on Oct. 3, 2019.
This week: Edison had a 3-1 record going into Thursday's game against Bishop Kelley. The school plays in the second-largest class in Oklahoma.
Season stats: Morrison has 73 carries for 744 yards with an impressive average of 10.1 yards per carry. He has 11 touchdowns. In one game he had three touchdowns on just five carries. Morrison is the school record holder for career rushing yards with 4,543. The previous record of 4,008 was held by former Oklahoma and NFL running back Spencer Tillman.
You have free articles remaining.
Height/weight: 6 feet and 190 pounds.
Positions: Running back and kick returner.
Rankings: Rivals.com ranks Morrison as a three-star prospect and the No. 7-ranked player in Oklahoma. He committed to Nebraska on Aug. 21.
Final schools: Arkansas, Washington, Baylor and Wisconsin.
Head football coach Scott Frost talks about turnovers and Khalil Davis's suspension on Oct. 3, 2019
Edison coach Tony Daniels shares some stories about Morrison:
What the college recruiters saw in Morrison: "With the ball in his hands he's electric. He's very fast. He's got vision, so he can take an edge around the corner and take it like he did last week 98 yards for a touchdown. Or if he's running anything between the tackles, he'll lower his shoulder and try and run you over. He wants to run hard, and he wants to run vicious."
The best play I've seen him make in a game: "Against Claremore we ran this inside zone play. He started left, and the inside linebacker came scrapping downhill in a hurry. (Sevion) planted his left foot, the right foot followed, and he did a spin move and the (linebacker) just fell to his knees. I think he got 18 yards on that play. To be able to see him do that doesn't really compare to the 98-yard touchdown run when he hit the hole and was just gone, but to see him in close space be able to torque his body that way, that was pretty special."
On the part the high school coach plays in the recruiting process: "Nebraska was first-class in contacting me and letting me know what their intentions were, which as a head coach, and also as an athletic director, I value knowing what colleges have interest in doing for one of my players so that way I can talk to the mom and dad about it. That way if mom and dad don't have any experience with it, we can sit down and talk to them about the process of what it takes and what we have to make sure that we have completed."
Be the first to know
Get local news delivered to your inbox!