Blaise Gunnerson missed his entire junior season due to injury, so perhaps it's no surprise he's playing with fervor even during camp season.
Even still, on Friday night at Memorial Stadium during NU's first of two Friday Night Lights camps, the Kuemper Catholic (Iowa) pass-rusher played at a different level than just about any of the 300 or so campers in attendance.
It was clear watching why Gunnerson, the lone camp participant with a Husker offer, is so coveted by defensive coordinator Erik Chinander and the Nebraska coaching staff.
Gunnerson, listed at 6-foot-5 and 245 pounds, will be on an official visit for the remainder of the weekend. Next week he visits Iowa State, considered to be his other finalist, and then a decision could come at any time.
Gunnerson dominated his one-on-one repetitions in the late portions of the camp. He sprinted everywhere, from the end of reps back to the line, and gave pointers to younger campers between reps. Nebraska redshirt freshman defensive lineman Casey Rogers spent most of the evening either with or near Gunnerson.
Another familiar face: Omaha Burke three-star wide receiver Xavier Watts, who was back on campus unofficially for the third straight week. Watts, who is still considering the Huskers, Wisconsin, Michigan, Tennessee, Notre Dame and Iowa State, didn't work out but talked extensively with Husker coaches and caught up with Gunnerson. The pair have formed a friendship through the recruiting process and have been on NU's campus together several times in the past year-plus.
The other official visitor on hand was three-star running back Marvin Scott III (Port Orange, Florida). Scott spent most of his time with NU redshirt freshman defensive back Braxton Clark, an Orlando native, and watched some of the camp with running backs coach Ryan Held.
Scott has 20-plus scholarship offers including Alabama, Miami, Tennessee and Virginia Tech.
Here are some other notes and observations from Memorial Stadium:
* Nebraska outside linebackers coach Jovan Dewitt was on hand for the entire camp. He didn't actively coach, but he watched intently, strolled up and down the sideline and was clearly engaged. Dewitt, of course, is recovering from a battle with throat cancer and said last month that his doctors have deemed him cancer-free.
* Lincoln Southeast 2020 prospect Isaac Gifford isn't nearly as tall as his older brother, Luke, but at 6 feet and 190 pounds, he's a heck of an athlete. The question for the younger Gifford, who holds offers from Oregon State and Wyoming, will be what position he ultimately plays in college, but the numbers don't lie.
Gifford logged a 4.51-second 40-yard dash and a camp-best 36-inch vertical leap.
* One of the interesting parts of camp is that the players get to interact with not only NU coaches and players but other staffers. For the running back group on Friday, that included former Husker assistant and current director of player development Ron Brown. He spent a little extra time giving pointers to in-state 2020 prospects Miko Maessner (Kearney) and Jaylon Roussell (Omaha Burke).
* At one point during defensive line vs. offensive line pass rush drills, Gunnerson and Teivis Tuioti (Lincoln Southeast), the oldest son of NU defensive line coach Tony Tuioti, were working together. The younger Tuoiti recently landed an offer from Nevada and checked in at 6-2 and 277 pounds. Another impressive-looking athlete that played alongside Gunnerson and Tuioti: Tip Reiman from O'Gorman High in South Dakota. Reiman has offers from South Dakota and South Dakota State.
The Tuiotis are in Lincoln now and will be playing for Lincoln Southeast this fall, which will no doubt provide a boost.
* Many of the current Nebraska players were on hand either watching or working the camp, including a big group of incoming freshman. A couple of observations: Not new, but freshman Bryce Benhart is a massive guy. The 6-foot-9, 305-pound offensive tackle towers over other college football players, even when he's walking around with Norfolk Catholic defensive lineman Ethan Piper or Waverly, Iowa, defensive lineman Mosai Newsom.
* Rutgers transfer tight end Travis Vokolek, who verbally committed to Nebraska last week, and his dad D.J. were both on hand. D.J. is an assistant at Northern Iowa, which has multiple coaches in town for the FNL camp and Saturday's national "Pipeline" lineman camp.
Friday Night Lights, 6.14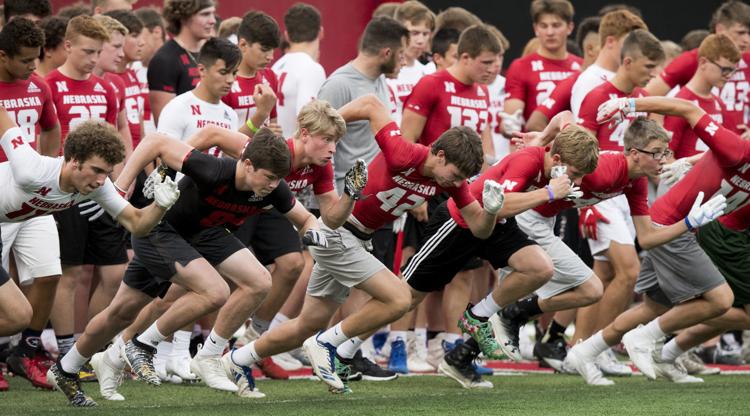 Friday Night Lights, 6.14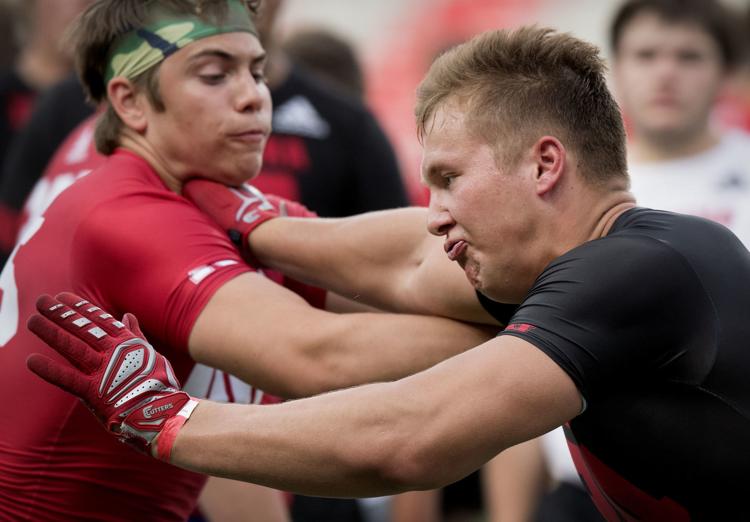 Friday Night Lights, 6.14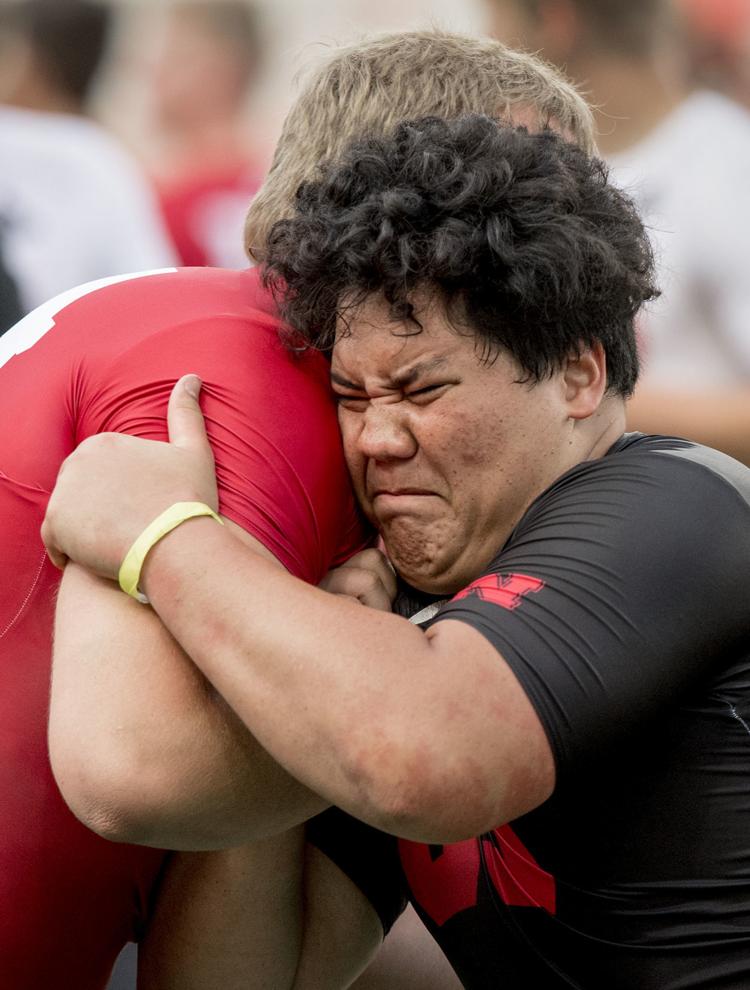 Friday Night Lights, 6.14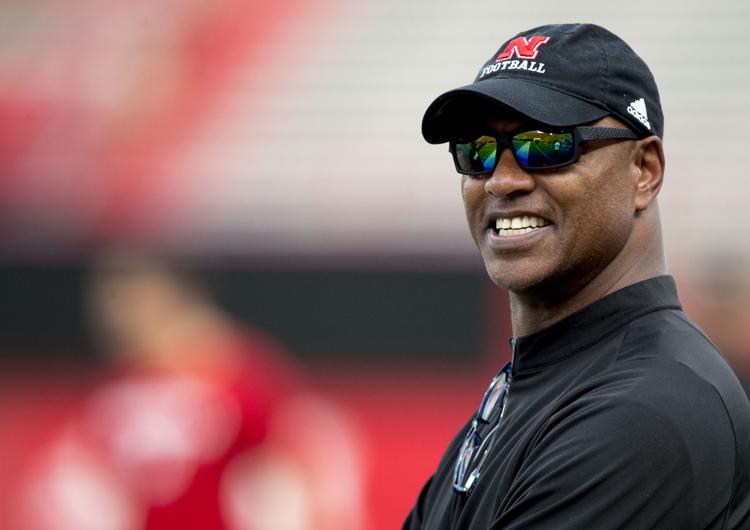 Friday Night Lights, 6.14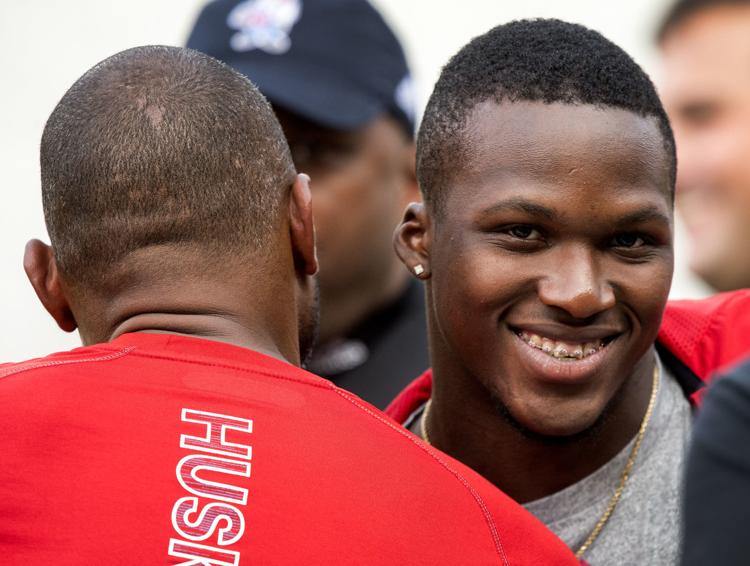 Friday Night Lights, 6.14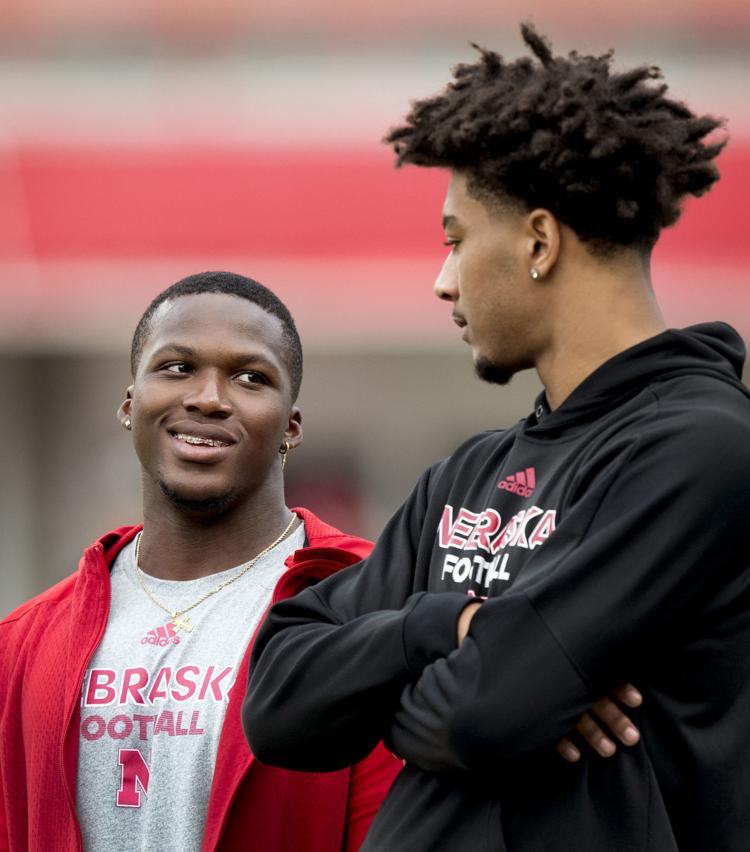 Friday Night Lights, 6.14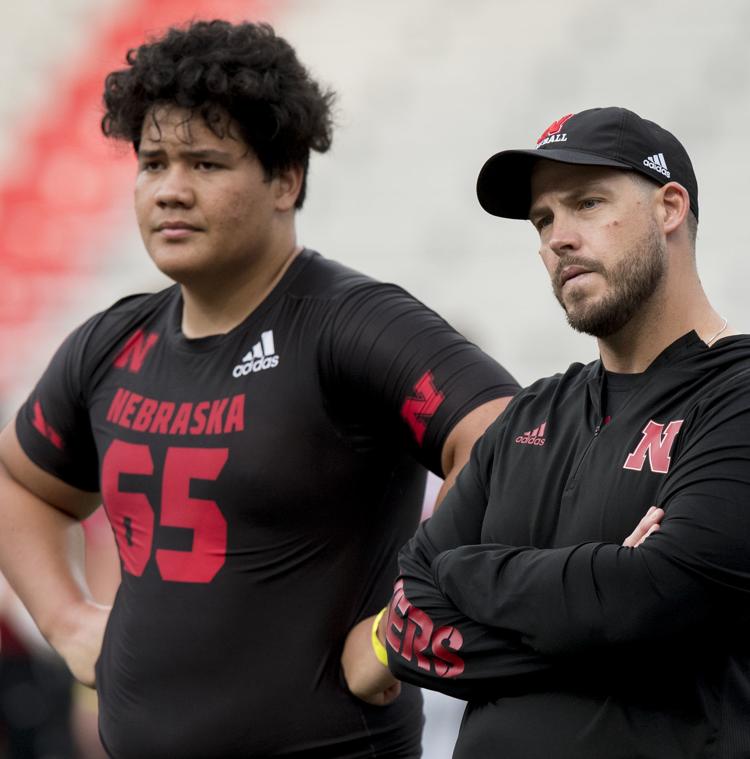 Friday Night Lights, 6.14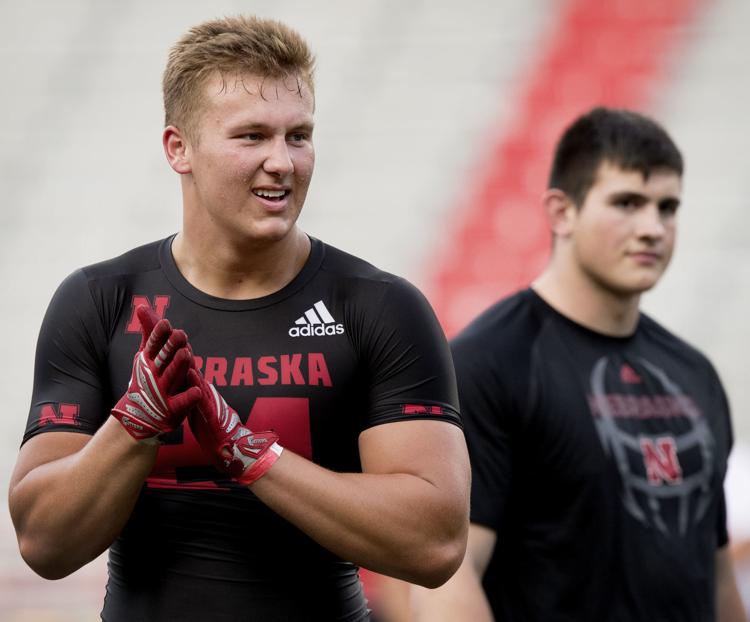 Friday Night Lights, 6.14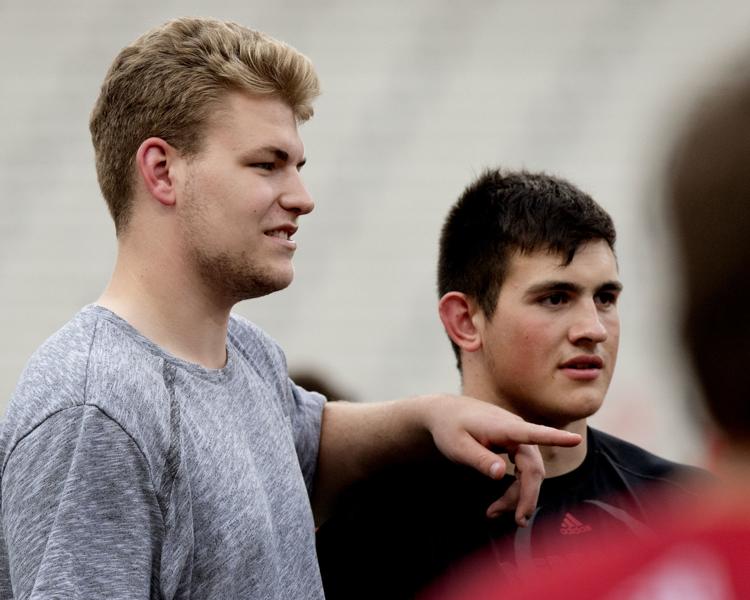 Friday Night Lights, 6.14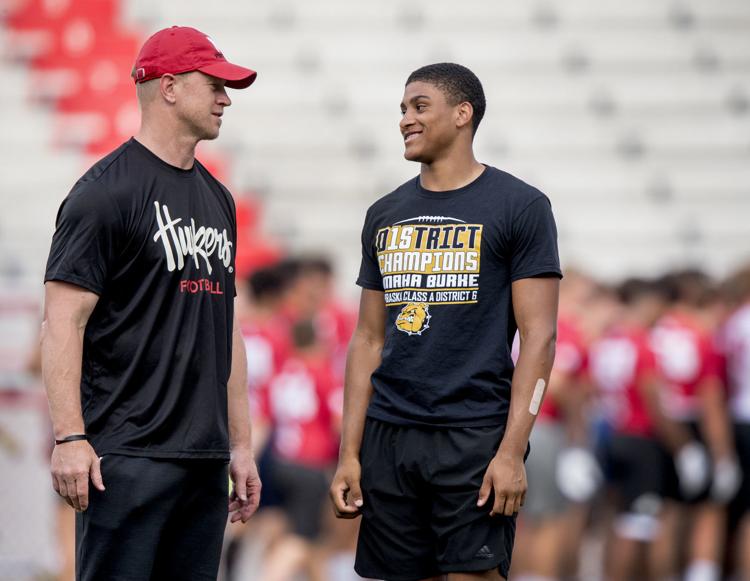 Friday Night Lights, 6.14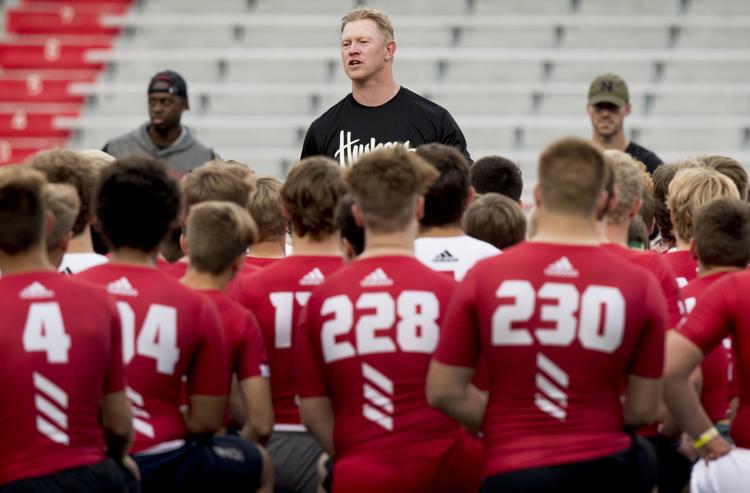 Friday Night Lights, 6.14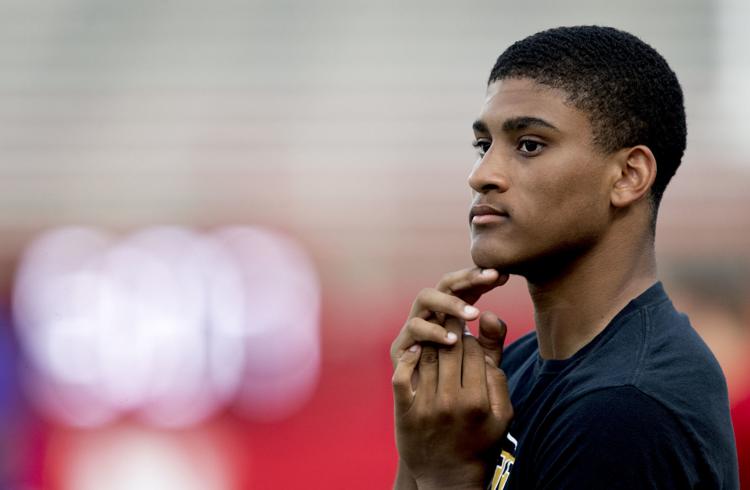 Friday Night Lights, 6.14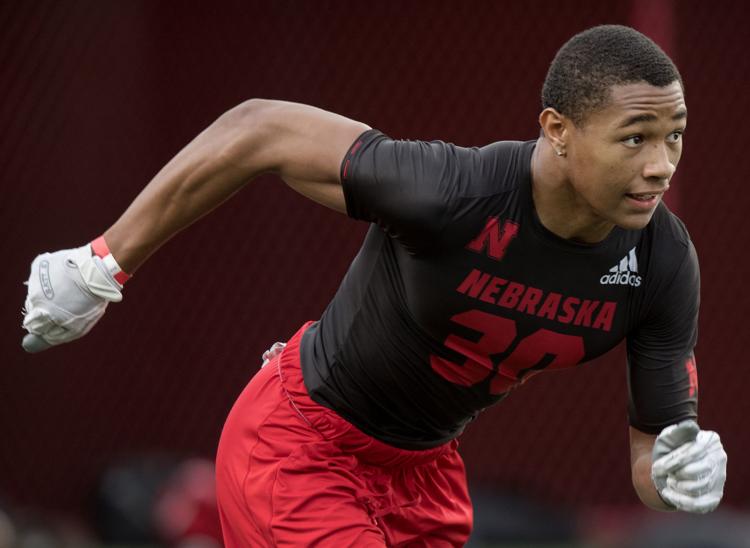 Friday Night Lights, 6.14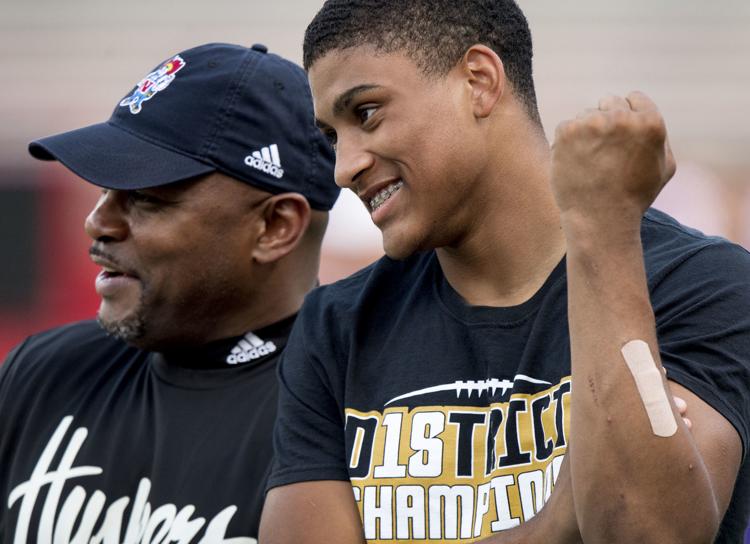 Friday Night Lights, 6.14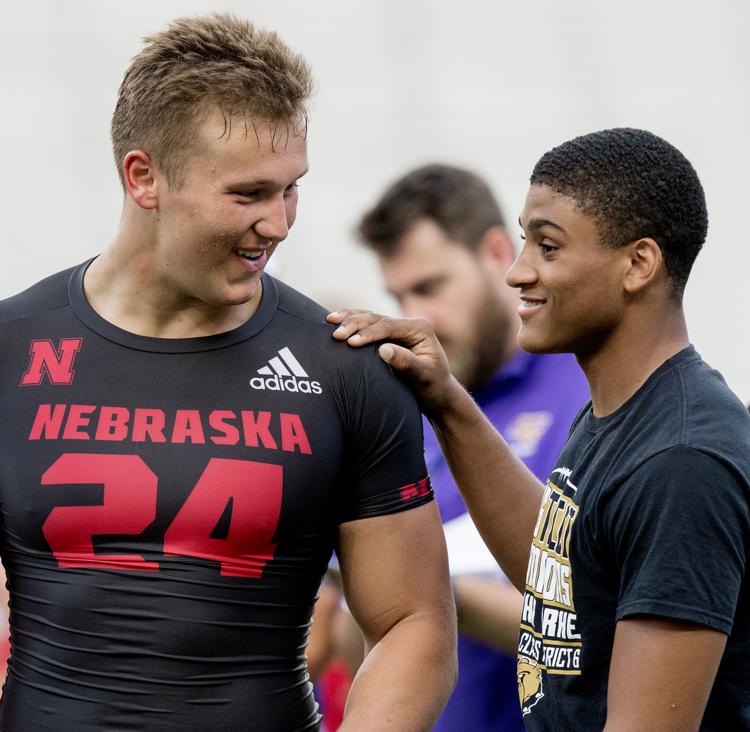 Friday Night Lights, 6.14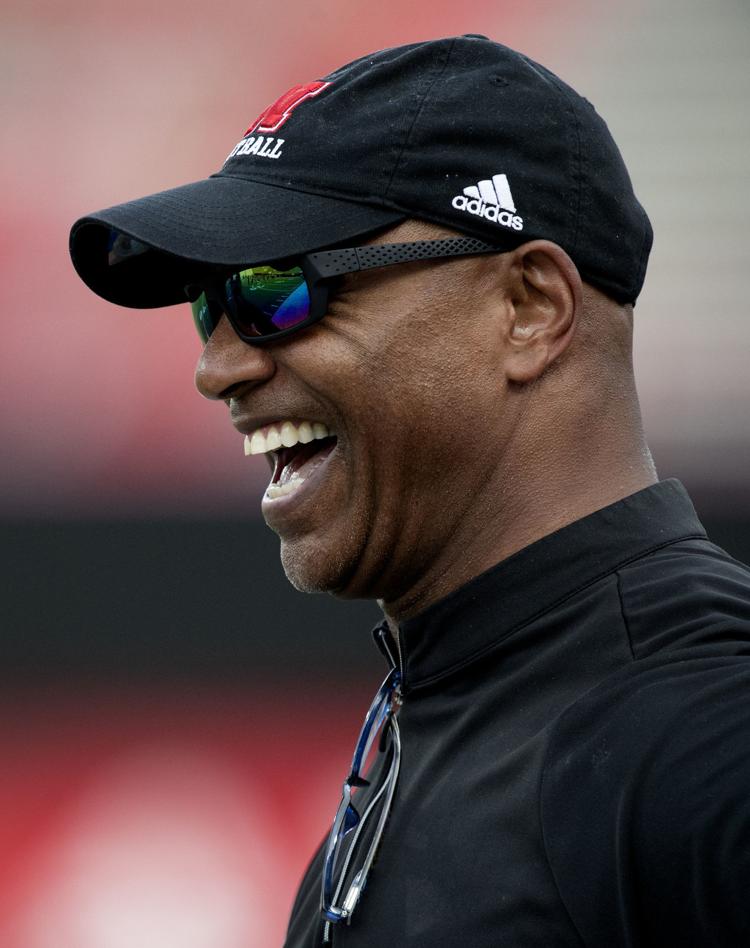 Friday Night Lights, 6.14
Friday Night Lights, 6.14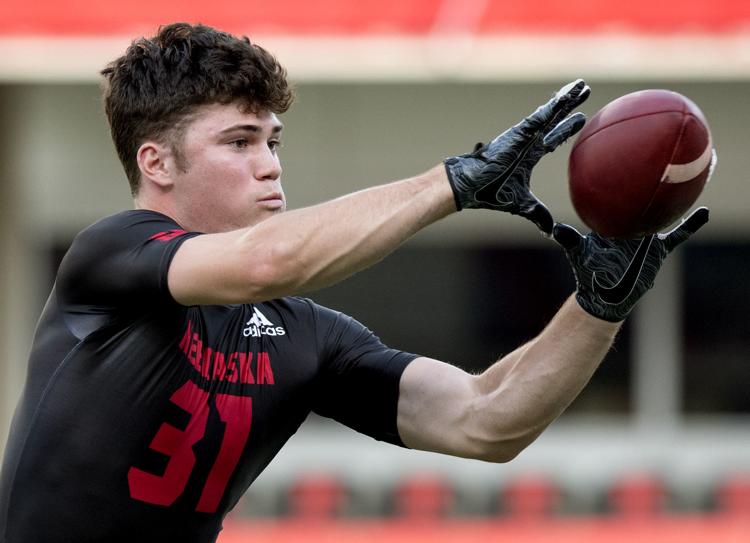 Friday Night Lights, 6.14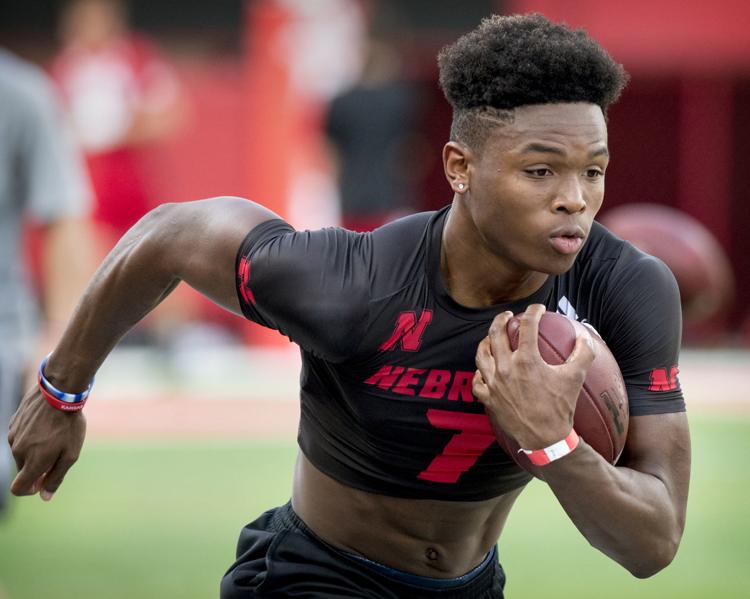 Friday Night Lights, 6.14