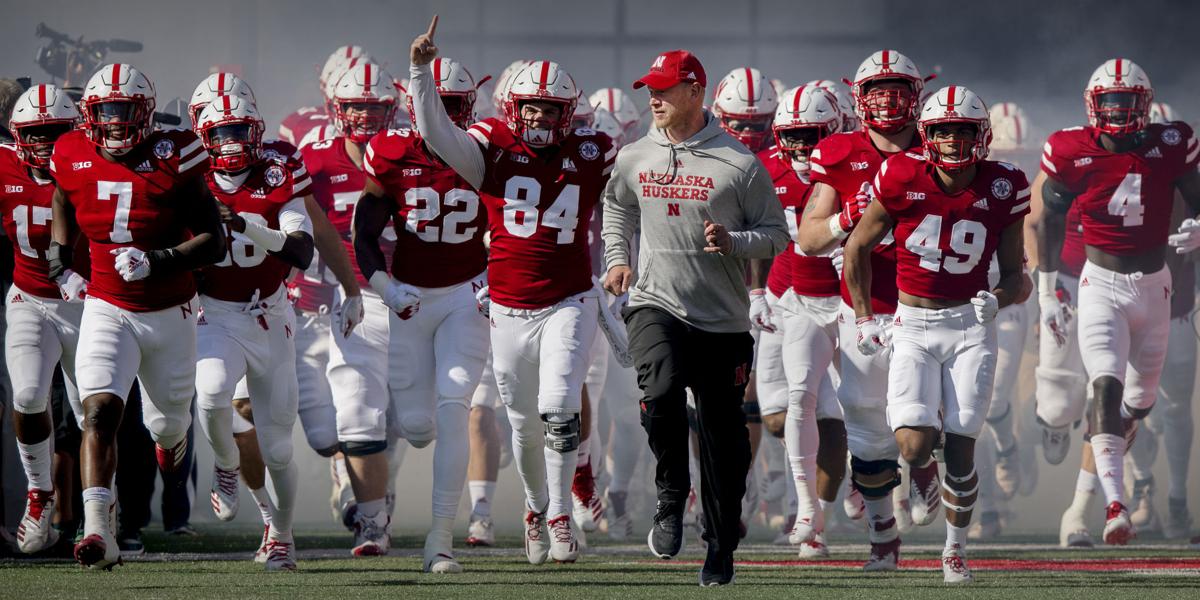 Let's hit the open road and see if we can't at least begin to unroll the wild world of roster management that college football teams — and other fall sports — will be facing in the coming years.
Think about it this way: Everybody on a college football roster right now will have the exact same amount of eligibility remaining at this time next year. Essentially, each athlete's eligibility clock is frozen for a year.
In order to facilitate that, any senior who wishes to return to school next year can do so and not count against the 85-man scholarship limit, although the NCAA — just as it did for spring sport athletes after that season was canceled — is leaving it up to schools to decide how many players are invited back and also whether those players will be offered their previous level of aid (full scholarship or partial) or something less.
This leads to a mind-bending list of roster implications in college football, some of which will be seen in the decisions that players make as soon as the coming weeks, and others that won't be felt acutely — or perhaps even fully understood — for years. In Nebraska's case, we can use what we know about the waiver and roster exemption in 2021, the scholarship distribution, the team's recruiting efforts and more to take a stab at what the coming months and years might look like and the questions that will likely crop up, but it's impossible to project every detail.
2. The most immediate probability is a bigger roster scholarship-wise in 2021.
Nebraska has a small senior class — 13 scholarship players at present, plus some interesting walk-ons such as kicker Connor Culp and wide receiver Levi Falck — so the effects might not be as enormous as some places.
Of course, that all depends on how many seniors return. Left tackle Brenden Jaimes? Maybe he decides he's ready for the NFL. Safety Deontai Williams? He didn't get the chance to put film out there this fall, but the coaches believe in his ability. Whether a second-semester season happens might matter, too.
Let's say, just for example, that all 13 decide to come back. It's unlikely, but hey, we've got to start somewhere. The simplest math is Nebraska filling its roster to 85 and inviting a maximum 13-man senior class back to campus for a 98-man scholarship roster in 2021. That would include continuing to recruit the 2021 class basically normally and having the final number for that class determined depending on what kind of attrition comes along in the next few months.
There are still complications. Will the Title IX-governed total roster maximum change with the NCAA's rule change? Will the Huskers have room for the extra players when they're a bit cramped already in their current facility setup? Does the dramatic financial reality of a football-less fall make NU feel the pinch of paying for extra scholarships when normally that might not be a prohibitive cost? But, overall, it's not too hard to imagine what the setup might look like.
The seniors have a choice to make and depending on how many end up returning to Lincoln, the roster will be somewhere between modestly and moderately larger in 2021. Easy enough.
3. The other end of the eligibility spectrum is where things get complicated.
Nebraska has 38 scholarship freshmen and redshirt freshmen right now, which is a big number. Nearly half the scholarship roster, in fact. They will all still have four to five years of eligibility remaining this time next year. But in addition to that, NU will have a full 2021 recruiting class on board, too.
Let's say the class ends up in the low to mid-20s and it's mostly freshmen and a couple of junior college players and Division I transfers. The Huskers could end up having somewhere in the neighborhood of 55-60 "freshmen" on the roster.
That's fine enough for 2021, but the way the rules are currently set, they have to be back to 85 for the 2022 season. Hello, logjam.
Again, attrition will happen. More likely, because after the 2021 season anybody from sophomore on up is technically draft eligible. Wan'Dale Robinson might have three years of eligibility remaining, but he'll be three years out of high school after the 2021 season even if he's just finishing his true sophomore season on paper. This year's large junior class (17 scholarship players including Adrian Martinez, Cam Taylor-Britt, Omar Manning and a host of defensive linemen) will be eligible to return in 2022. That doesn't mean they all will. The normal comings and goings will continue to be part of the equation, too.
But just to give a sense of how much movement can be expected, let's play out two sets of numbers, both of which only provide a very general sense because it's impossible to say how much attrition will happen in the next month, let alone the next 24.
Let's say the Huskers take full 25-man classes in 2021 and 2022. With the 17-man junior class still eligible in 2022, that's 117 scholarship players instead of 100, according to the Journal Star's math.
Let's say instead of 25 in 2021, you only add 18, which currently would fill the 85 man roster for next year. Factor in a full 2022 class and you're still at 110.
So somewhere, somehow, over the next 18-ish months, there's going to be a ton of movement. The NCAA could implement a stepped-down program back toward an 85-man cap over a couple of years, and may have to consider it because otherwise six classes worth of players have to get squeezed into five years at some point, and that means kids losing their spots, plain and simple.
4. OK, we've got to pick up the pace here a little, so a couple of brief notes:
Essentially, the blanket waiver stacks classes on top of each other. The simplest example, though this is certainly not limited to Nebraska: Basically, freshman quarterback Logan Smothers and 2021 commit Heinrich Haarberg are in the same class, now. They both in 2021 will have five years of eligibility remaining. Different teams (and different players and recruits) will handle situations like that differently and perhaps adjust recruiting setups for 2022 and beyond.
5. At Nebraska, there is typically a couple of scholarships available come August that go to walk-ons, either for the year or permanently if they're earned.
If there's a major pinch in numbers beginning with the 2022 season, that could make it harder for NU walk-ons to get put on scholarship simply because scholarships could be scarcer than ever.
6. It cannot be stressed enough how much of a fluid situation this all is.
The NCAA could well take further action. A second-semester season could alter timelines or decisions. The bottom line, though, is that simply giving everybody an extra year — while seen widely as the best option out of a series of not-ideal choices — is going to affect everything from NFL Draft decisions to NU's walk-on program to recruiting to everything roster-related in between.
If it's personnel-related, this rule will affect it, either now or sometime in the coming years.