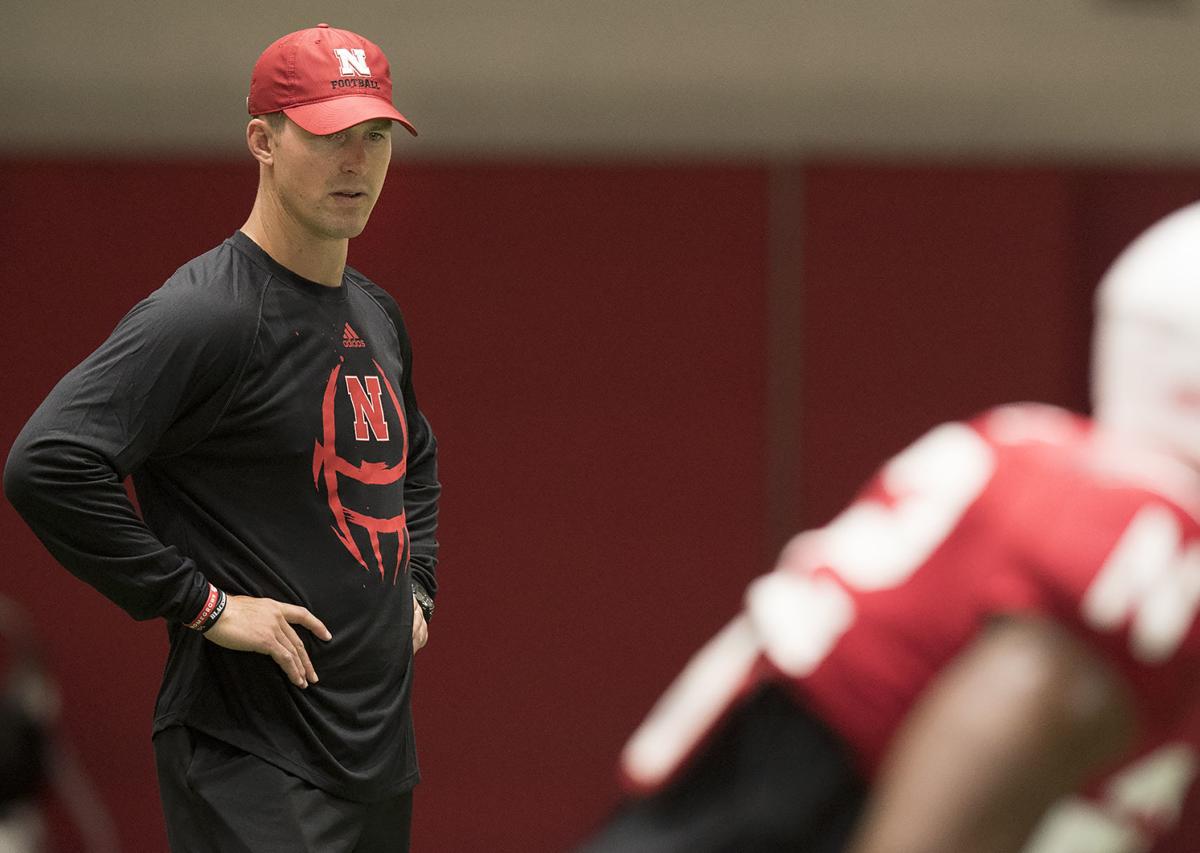 In recent months, one of the curiosities surrounding Nebraska football recruiting is whether any further in-state class of 2020 players will earn a scholarship offer from the Huskers.
It's a class that's deep in talent overall, but has not seen a surefire Power Five player emerge beyond Bellevue West wide receiver Zavier Betts, who committed to the Huskers this spring, and Omaha Burke wide receiver Xavier Watts, who picked Notre Dame over Nebraska and many others in July.
There are several candidates, including many that hold Division I offers. That list is led by Lincoln Southeast athlete Isaac Gifford (Oregon State, Wyoming and others) and Johnson-Brock wide receiver Ty Hahn (Wyoming, several FCS schools) and could also include players such as Millard South's Kohl Herbolsheimer (Wyoming, FCS schools) and Lincoln Southeast's Teivis Tuioti (Nevada, Army, FCS schools). Others, such as Bellevue West's Jay Ducker (Northern Illinois) and Omaha Skutt's Tyson Gordon (North Dakota State), have already verbally committed elsewhere. 
At Nebraska, inside linebackers coach Barrett Ruud leads the in-state recruiting efforts and said Monday he likes the overall depth of talent in the state.
"Recruiting has gotten sped up, it is what it is, but especially in a state like Nebraska, kids really develop from junior to senior years," Ruud said. "We have a lot of multi-sport kids, which is awesome, but I always think it's important to see what senior film looks like, too."
You have free articles remaining.
That sentiment seems particularly pertinent this fall, considering the summers that players such as Gifford — a big-time athlete who's run in the 4.5-second range in the 40-yard dash and sports a 36-inch vertical leap — and Hahn had and the fact that the Huskers are pushing toward their season-opener with eight total verbal commitments in a class they hope will finish somewhere in the low-to-mid 20s.
Ruud also draws from his own experience at Lincoln Southeast.
"There's guys you want to watch play this year because, to me, it's a personal deal. I just know how much different I was from being a 16-year-old to a 17-year-old," he said. "I remember I got an offer going into my senior year and I was a different player from junior to senior. I think it's always important to watch senior tape and just keep evaluating."
Ruud is being modest to some degree about his own playing pedigree. He played on three state championship teams at LSE, went 48-2 during his career, was the Journal Star's boys athlete of the year in 2001 and rushed for 2,988 yards and 54 touchdowns in his career. 
The point, though, is well-taken and it's one Hahn alluded to in an interview with the Journal Star after camp season wrapped up this summer: The door is certainly not closed on at least one more in-state scholarship offer for the current senior class.
"They've said they really want me and that, in trying to turn the program around so quickly, they want to plug and play with some kids and they're trying to get some of the top talent in the nation, which is very understandable," Hahn said in late June. "Just as to where things stand with me, in the bigger picture as other kids commit down the road, that'll be kind of where I come into play."