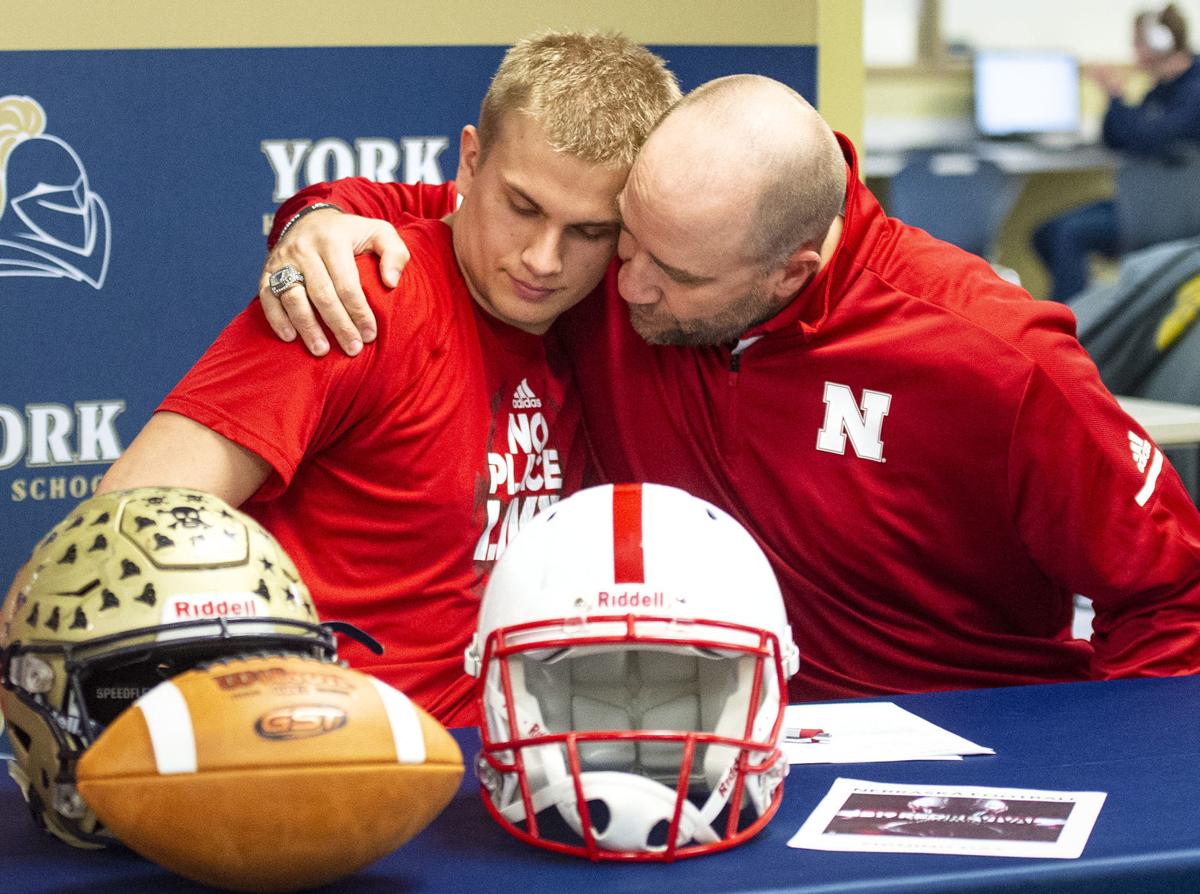 YORK — Garrett Snodgrass put pen to paper Wednesday morning to officially join Nebraska's football program. But his York teammate, offensive lineman Noah Stafursky, who signed with the Huskers as a walk-on, had seen this day coming for a long time.
There was one play in particular in middle school that told him what was to come.
"We had a play called 'Freeze.' We weren't supposed to snap the ball, but he snapped the ball anyway, and without anybody blocking for him, Garrett took it all the way for a touchdown," Stafursky said. "I didn't need to watch much of anything else."
Still, Stafursky and the entire York community got to witness a stellar career by the 6-foot-3, 220-pound Snodgrass, which included a state championship in 2017.
Following that state title, former Nebraska coach Mike Riley's program offered him a scholarship, which he accepted. Riley and his staff were fired soon after, but Snodgrass said his decision of where to play in college was still an easy one.
You have free articles remaining.
"I've been committed for a while and I haven't wavered on that, but just the fact that it's official and I'm a Husker is awesome." he said Wednesday.
Snodgrass, who will play inside linebacker at Nebraska, dealt with injuries down the stretch of the 2018 season as York fell to Scottsbluff in the Class B state semifinals. But it wasn't the end of the road for him athletically as a Duke; he's regularly on the court with the defending Class B state basketball champions. He signed with Nebraska the morning after a thrilling 49-46 win against Adams Central.
Another part of Snodgrass' legacy at York is being coached by his dad, Glen. He gave his father a lot of credit for getting him to this point.
"He pushes me every day," Garrett said. "When I get home from practice, he's reminding of stuff I need to be doing better. It's definitely given me an advantage to see his knowledge of the game and the recruiting process has really benefited me a lot. I definitely wouldn't be here without it."
Glen was proud of his son's decision.
"I've always loved the Huskers, but this is just a little bit extra reason to love them a little bit more," he said.
Snodgrass signing day, 12.19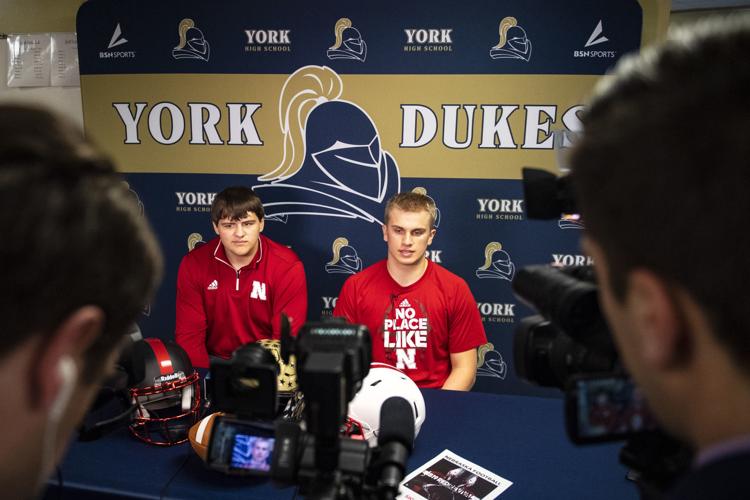 Snodgrass signing day, 12.19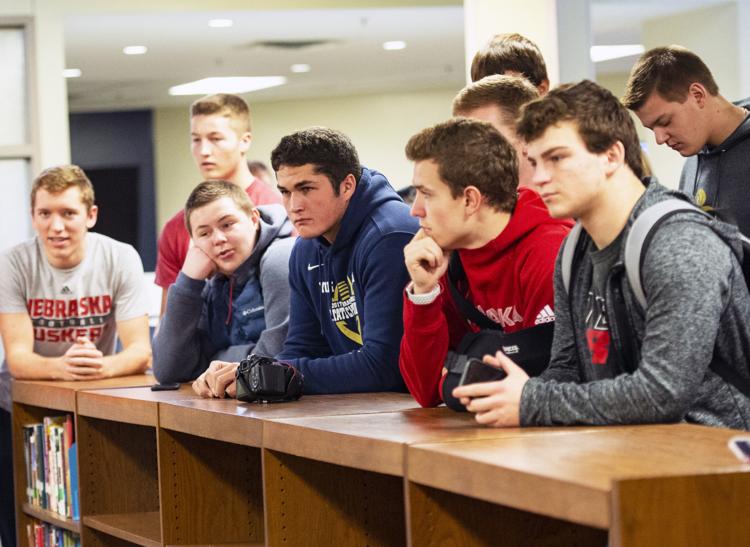 Snodgrass signing day, 12.19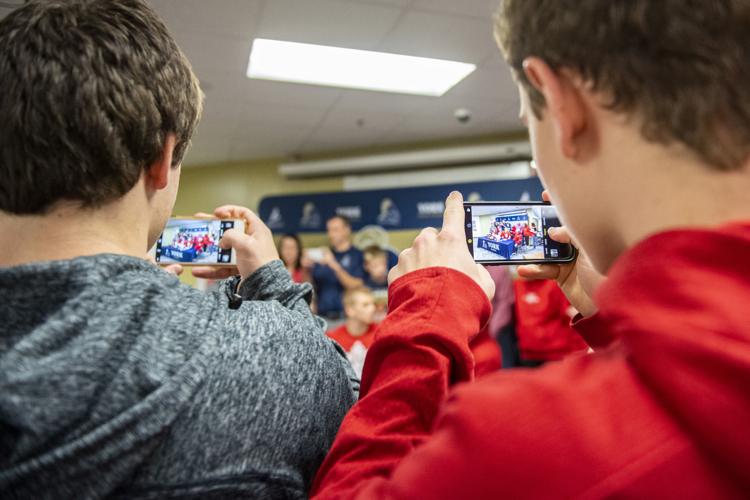 Snodgrass signing day, 12.19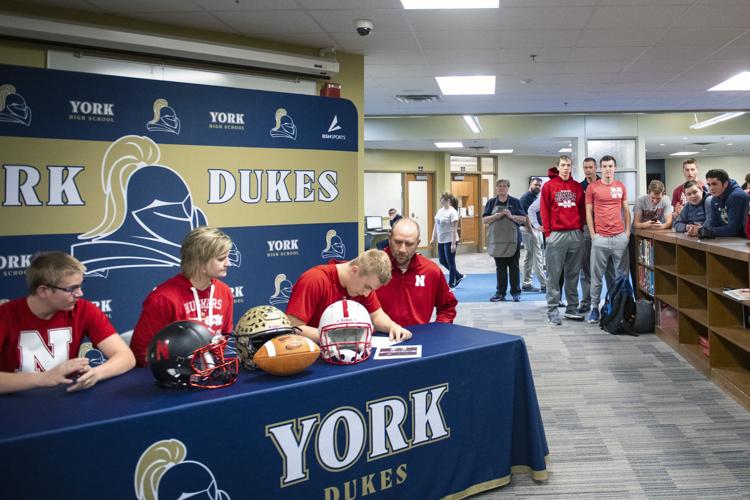 Snodgrass signing day, 12.19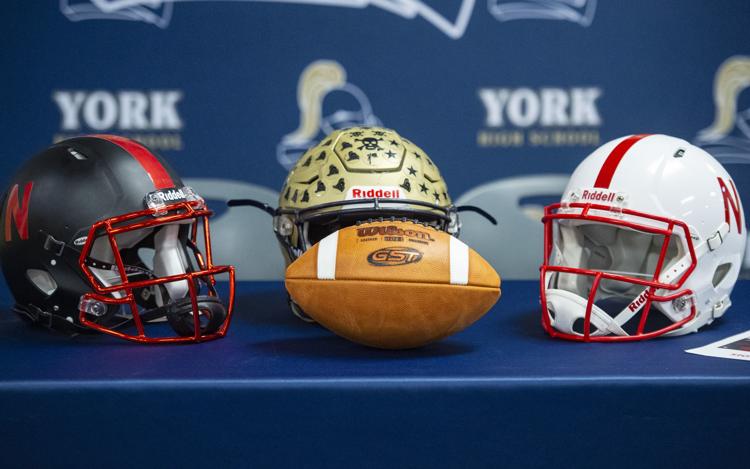 Snodgrass signing day, 12.19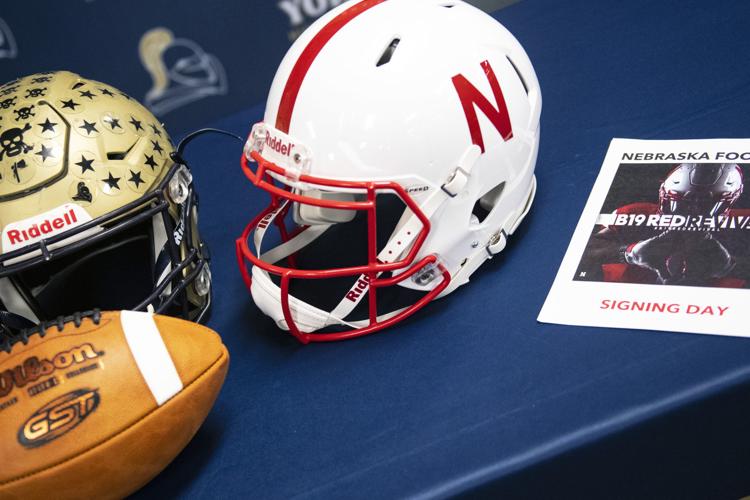 Snodgrass signing day, 12.19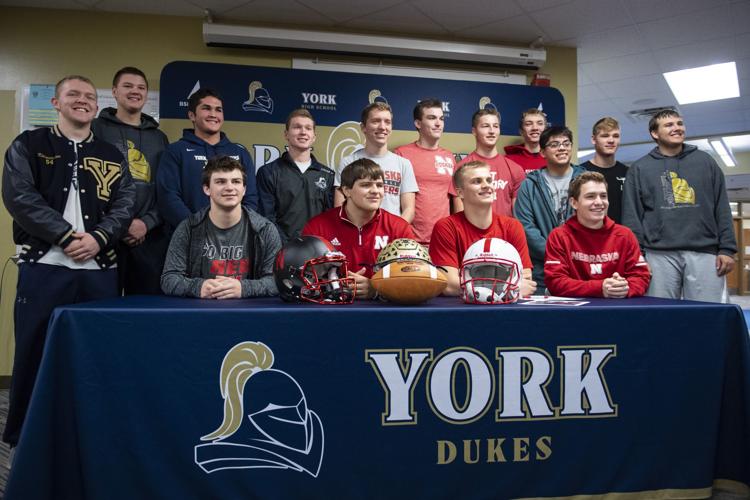 Snodgrass signing day, 12.19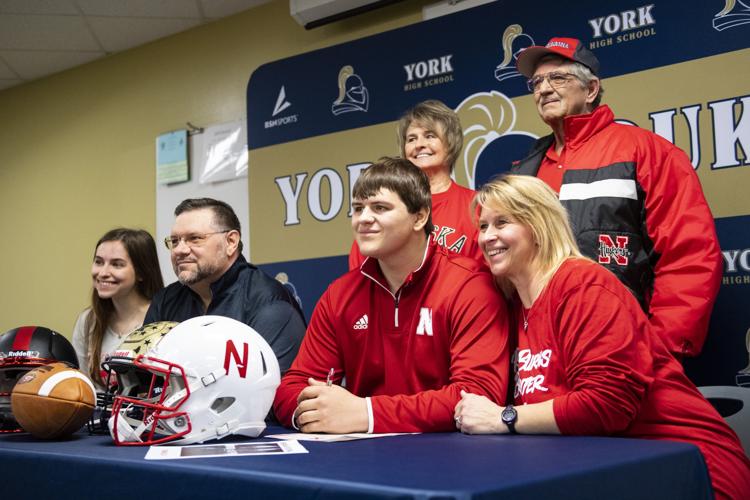 Snodgrass signing day, 12.19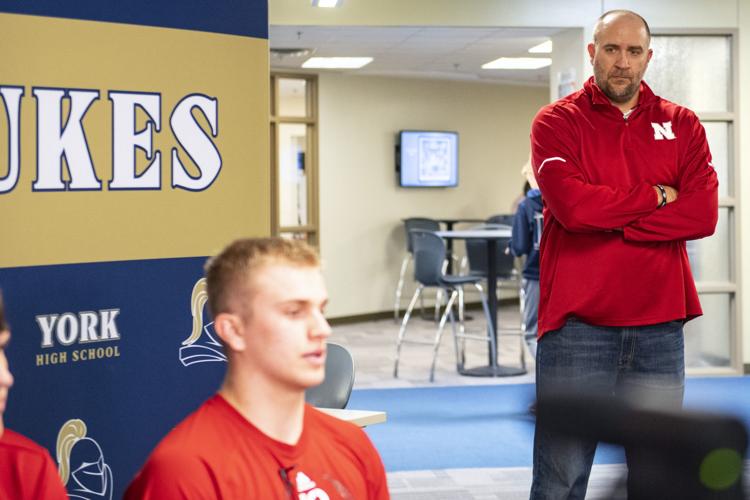 Snodgrass signing day, 12.19
Snodgrass signing day, 12.19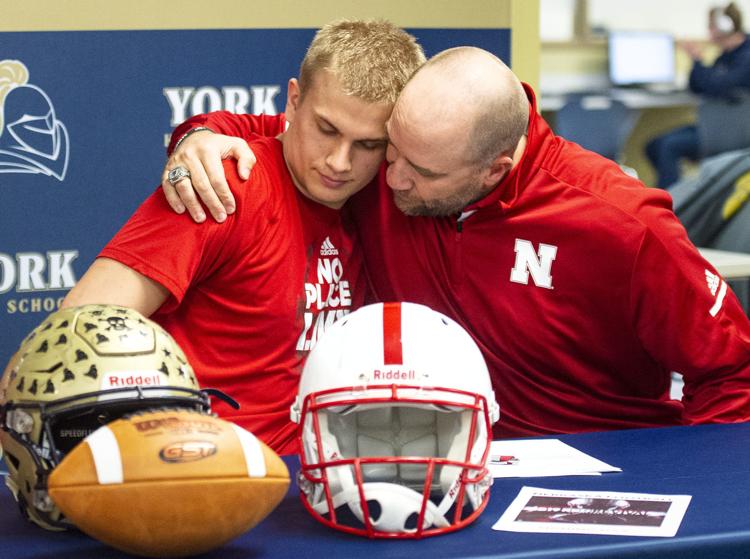 Snodgrass signing day, 12.19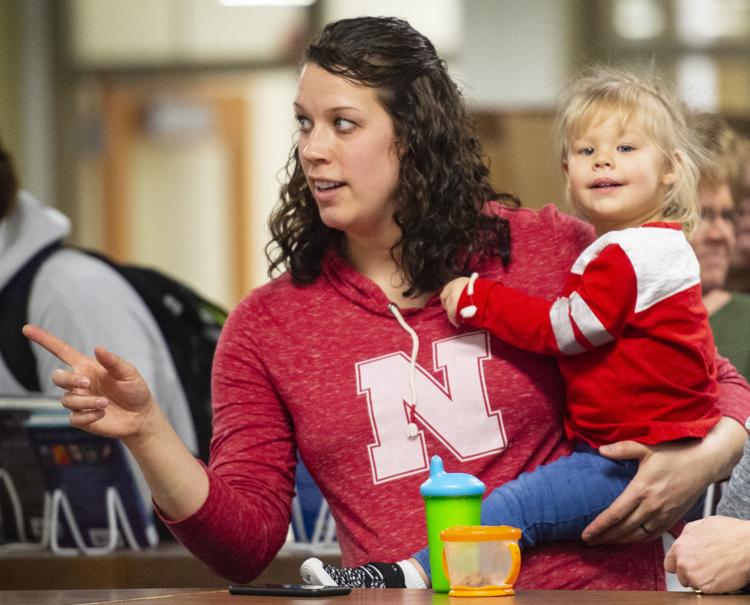 Snodgrass signing day, 12.19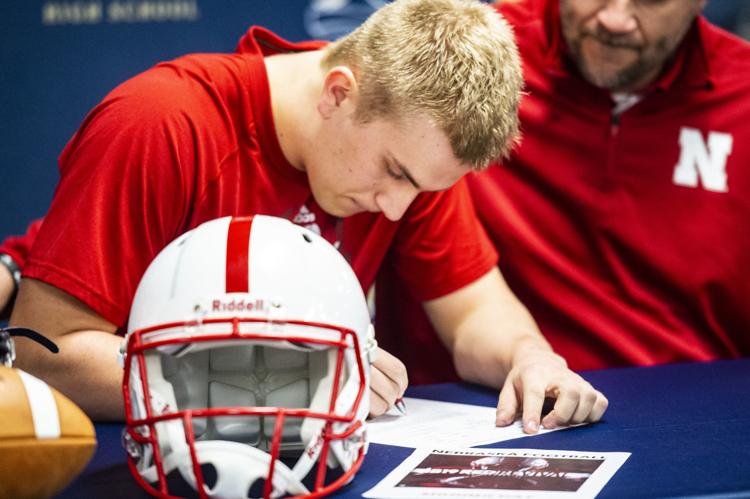 Snodgrass signing day, 12.19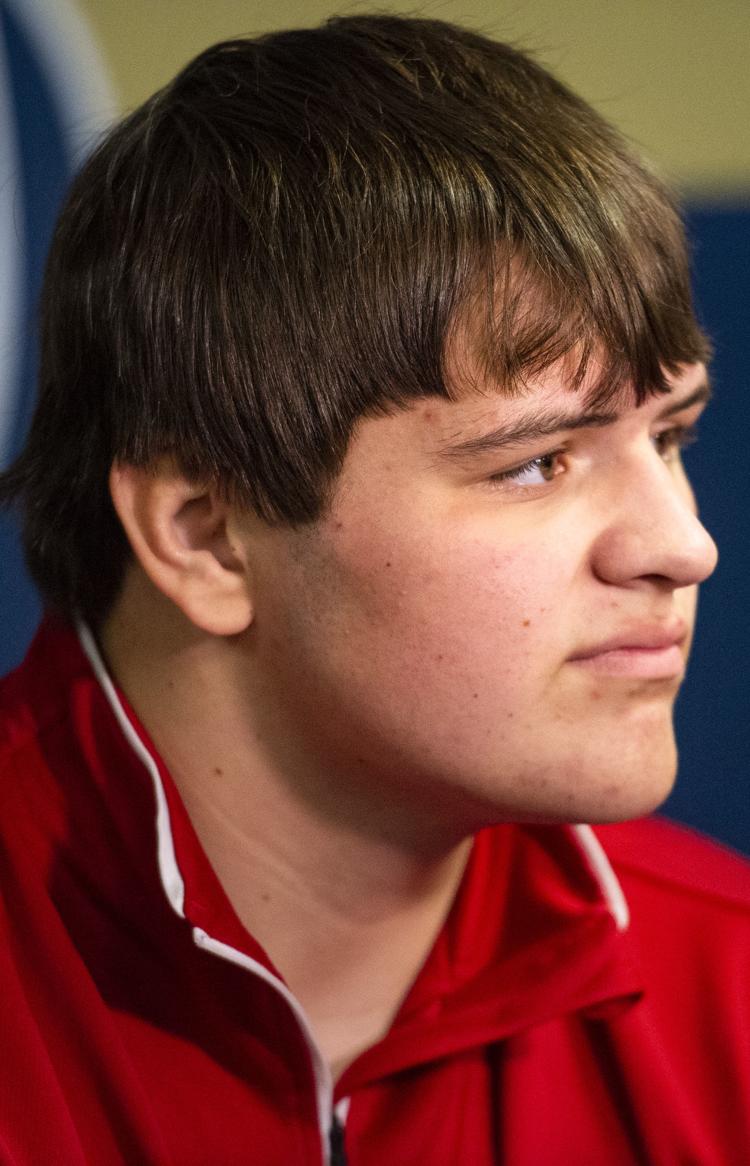 Snodgrass signing day, 12.19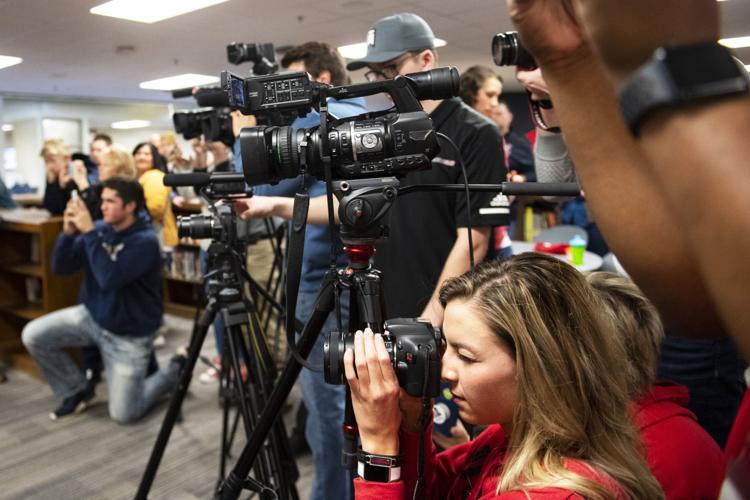 Snodgrass makes it official