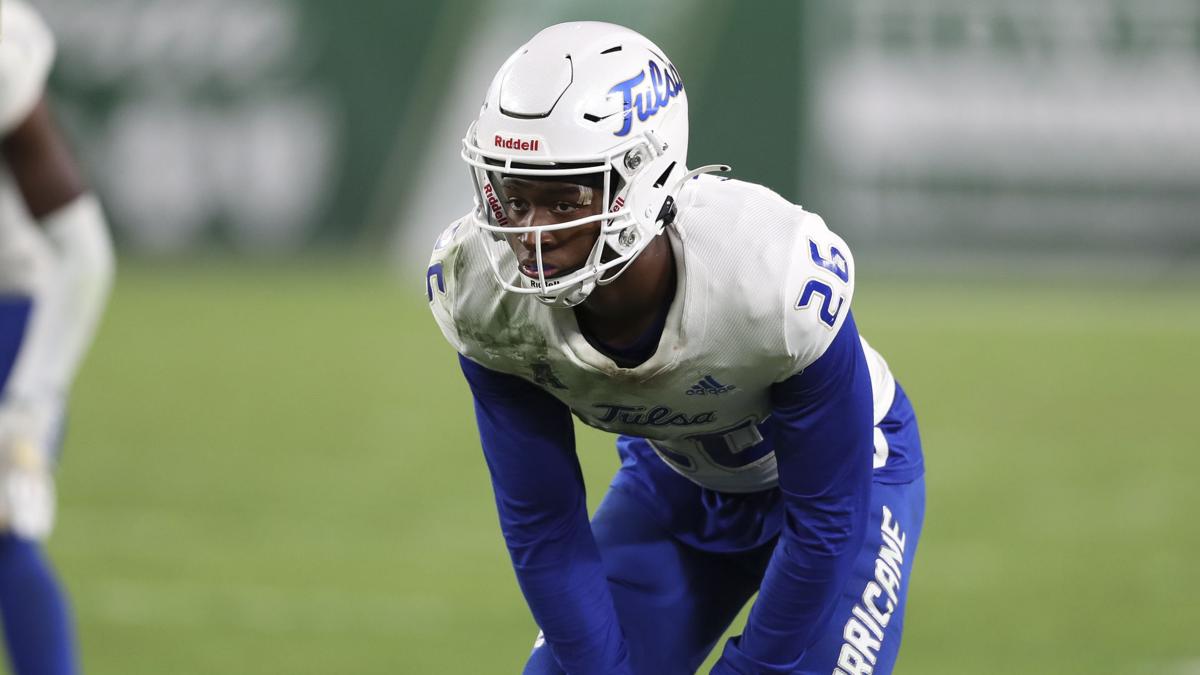 Nebraska has two scholarships to use on the transfer market and one of the positions the Husker football staff is widely expected to consider is defensive back. 
The Huskers have already done due diligence on a number of defensive backs — they talked to Southeast Missouri corner Bydarrius Knighten, for example, before he committed to Auburn late this week — and on Saturday extended a scholarship offer. 
The recipient? Tulsa graduate transfer Akayleb Evans. 
Evans, listed at 6-foot-2 and 180 pounds, was a four-year contributor at cornerback for the Golden Hurricanes, but has two years of eligibility remaining after he took a redshirt in 2019 (three games played) and then gained an extra year of eligibility from the NCAA like all athletes did. 
Evans does not have a career interception, but he's logged 82 total tackles (two for loss) and a sack while playing a lot of football. 
Evans made six starts as a freshman in 2017, five starts in 2018 and then suffered a season-ending shoulder injury in 2019. 
Nebraska is not the only one recruiting Evans by a long shot. 
In the past five days alone, he's picked up offers from Kansas State, Texas Tech, Louisville, Oregon State, West Virginia, Mississippi State, SMU, TCU, Minnesota and Washington State. 
Evans is originally from McKinney, Texas. 
Cam Taylor-Britt has ascended into a face-of-the-program type player and perhaps the best player on the roster. But is there enough depth?
Nebraska's depth at cornerback is good on the top line with standout junior Cam Taylor-Britt, and sophomore Quinton Newsome made a good run at the other starting job this fall.
After that, Braxton Clark is back from a shoulder injury and makes a strong third option — he could still push Newsome for a starting job — but then Nadab Joseph missed the Red-White Spring Game with an unspecified injury, and youngsters Tamon Lynum and Marques Buford also both missed most or all of spring with injuries.