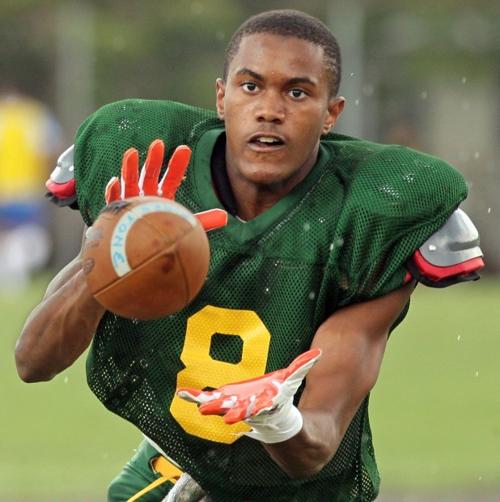 Getting to know the players who will soon grace Nebraska's sideline.
My school: Firestone (Akron, Ohio).
Positions: Wide receiver and safety.
This week: Firestone (4-5) plays its final regular-season game on Friday against Garfield, and probably won't make the playoffs. On Saturday, Gladney will make his official visit to Lincoln for the Nebraska-Michigan game.
Of note: Gladney is averaging 22 yards per reception this season with five touchdowns.
Other sports: Basketball.
Projected position at NU: Wide receiver
First contact with the Huskers: "After a basketball game (Nebraska graduate assistant coach Vince Marrow) called me and later (defensive coordinator) John Papuchis came to my school. I actually committed when I was in Lincoln."
Date committed: June 11, 2012.
You have free articles remaining.
My final three schools: Nebraska, Iowa and Michigan State.
The moment I knew I wanted to be a Husker … : "With how the campus was and the academics I thought, 'This is the right school for me.' They had everything I was looking for in a college. At Nebraska, everything is right there. The training table is right in the stadium. There is no walking 15 minutes to get to the football facility. The only time you have to leave is when you go to class, and that's not that far away like some other colleges where class is 20 minutes away, and you have to take a bus. That's one thing I liked about Nebraska."
If I wrote my recruiting profile
Mel Kiper would say: "He's a deep threat and can go up and get the football."
Rivals.com says three-stars: "I don't really pay attention to all that. Some five-stars aren't better than three-star players, they just go to a lot of camps."
Favorite athlete: Arizona Cardinals wide receiver Larry Fitzgerald.
My high school is known for: Performing arts. And, some years, football.
What I'll be watching for at the Nebraska game on Saturday: How loud the stadium is and how the coaches work with the players before and during the game.