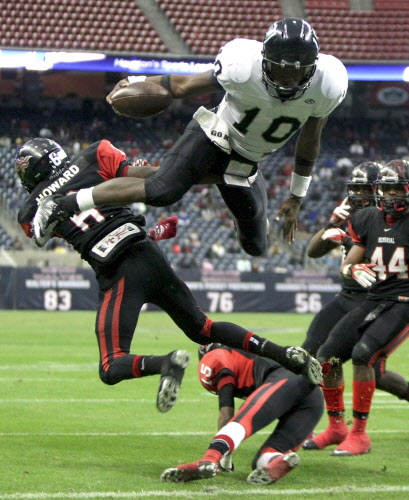 It's not just what Tommy Armstrong can do with the football in his hands that Bo Pelini likes.
One of the attributes that impressed Nebraska's coach the most about his latest quarterback signee is the way he takes control of an offense.
"What we're really excited about is the type of leader he is, the type of command he has in the huddle and the type of person that we're getting," Pelini said. "I think he's everything we thought we were going to get."
The native of Cibolo, Texas, helped lead Steele High School to the Texas Class 5A Division II championship as a junior, and back to the championship game again as a senior.
Steele won 28 games in a row at one point with Armstrong at the helm.
And while he's accomplished a lot, he's not about to rest on his laurels as he heads to Lincoln this June. 
"My mind-set is to just go and fight for the position, but at the same time nothing is going to be given to me," Armstrong told the Journal Star. "I have to earn everything."
If nothing else, he's made a strong first impression. Pelini said coaches have only grown to like Armstrong more after getting to know him more through the recruiting process.
"The more we watched him play through his senior year, the more excited I got," Pelini said. "I know I share the thoughts with everyone else on our staff."