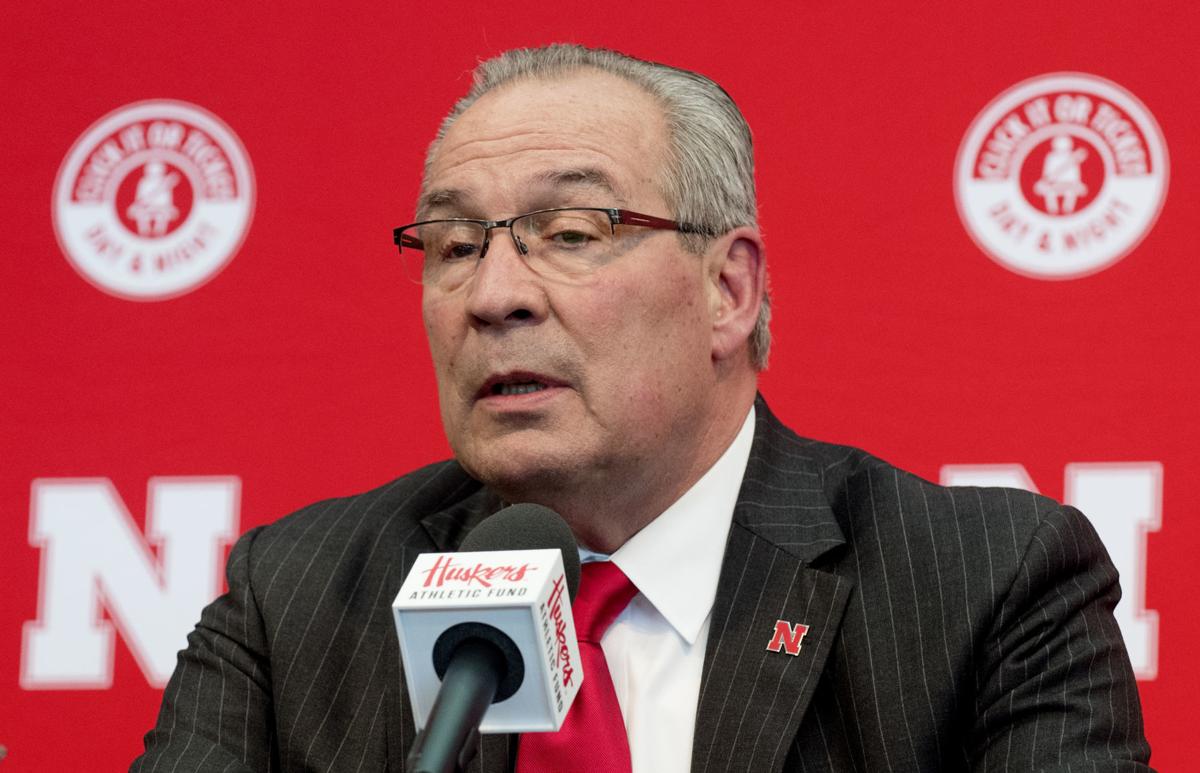 You never know what you'll get during a live call-in segment of a radio show.
But a caller, Doug, opened the third segment of Nebraska athletic director Bill Moos' hourlong appearance Thursday on "Sports Nightly" with a good question.
He wondered which of Moos' most high-profile hires -- football coach Scott Frost or basketball coach Fred Hoiberg -- was more challenging to land.
"The challenge could be perceived that they both were wanted by a lot of schools," Moos said.
Frost and Hoiberg certainly had other high-profile options.
"Personally, I like that challenge because I think we've got the best place, especially for coaches like Fred and Scott, because they are Midwest guys," Moos said. "They understand the Midwest. They've both been in the bright lights and realized that raising a family and doing those things in an environment like we have here is valuable and very important.
"The challenge," he added, "was to convince them that we can win championships here. We have everything in place."
Moos reiterated a talking point he's been hammering home of late.
"Nebraska's a destination and should be regarded as a destination for the very best in whatever field we're talking about, whether it's academic, athletic or even the upcoming presidential search," he said. "We have so much to offer and really the greatest resource that I continue to say -- because I believe it -- are the people."
You have free articles remaining.
* The first time he'll check out Frost's team this spring will be at the April 13 Red-White Spring Game. Moos makes no bones about the fact he gives his coaches room to work. He doesn't hang around practices. Plus, he's been just a little busy locking down the Hoiberg hire.
Moos said the sold-out crowd for the spring game is "the envy of the country."
* When Hoiberg and his wife -- along with Moos and his wife -- stepped off an elevator and into Hoiberg's introductory press conference Tuesday at West Stadium, Frost also was in the group. What an image. But it evidently was by accident.
"Scott didn't want to steal any of the spotlight," Moos said. "In fact, when my wife Kendra said, 'C'mon up here, you get up here in the front,' Scott said, 'No, no. I'm way back. I just wanted to be here to support Fred and listen to the great things I know he's going to say.'
"Great family feeling here."
* Moos said NU has a capital project underway to build Gary Pepin's track and field programs a new trophy case. Seems like a good "problem" to have.
Pepin is in his 39th year as the head coach of NU men's and women's teams, making him the longest-tenured active coach in Husker athletics. He has led the Husker programs to a combined three national team titles and 72 conference team titles, while producing 59 individual national champions and 567 individual conference champions.
* The NU athletic department's resources are such that, "You can recruit to Nebraska in any, any, any sport," Moos emphasized.