This is where things stand with the Nebraska men's basketball team one-fourth of the way through its Big Ten season: The Huskers are earning a reputation as a team that throws in the towel when things get tough.
That's the analysis from their own coach after a 93-65 whipping at the hands of offensively challenged Rutgers on Saturday afternoon in Piscataway, New Jersey.
"We just folded," NU coach Fred Hoiberg said during his postgame radio show on the Huskers Radio Network. "And you've got to have some semblance of mental toughness if you're going to compete at this level, and we did not have that at all tonight.
"Mental, physical, they just manhandled us physically, and that's what happens when you have that combination."
Nebraska (6-10, 0-5 Big Ten) joined UMass and Maine — a couple of mid-major programs with a combined 10-16 record — as the only teams to allow the Scarlet Knights to crack the 80-point mark this season while losing for the seventh time in its last eight games and remaining winless this season against power conference competition.
Rutgers reached that threshold with more than six minutes still to play as the Huskers' defense and effort reverted to the form they showed in 30-plus point losses to Michigan and Auburn one month ago. It marked the first time since December 2020 that Rutgers hit the 90-point mark.
How quickly did things go sideways for Nebraska?
With 5:52 left in the first half, NU trailed just 27-24.
Just 70 seconds later, the Huskers were down 36-24. NU trailed by 13 at halftime. And Rutgers opened the second half by making 10 of its first 14 shots and leading by 20 with more than 15 minutes still to play.
"It's so disappointing to have that lack of competitiveness when things get difficult out there on the court," Hoiberg said. "Physically, mentally, we weren't there.
"And I hate it. I hate it for our fans, I hate it for the people that care, and we've got to find a way to compete and get better."
The Scarlet Knights (9-5, 3-1), with the No. 13 scoring offense, No. 13 field-goal percentage and No. 11 three-point shooting percentage in the Big Ten, got essentially whatever it wanted against Husker defenders who took turns getting cooked.
RU hit its season high in points with nearly five minutes still to play. Five Rutgers players scored in double figures, including Dean Reiber. He had 10 after scoring 10 total points the entire season coming in. He had seven in the first half, including a dunk to beat the first-half buzzer.
Ron Harper Jr. scored 29 points for Rutgers, going 8-for-13 from the floor. Paul Mulcahy had 10 points, seven rebounds and eight assists.
Rutgers shot 58% from the floor — 66% in the second half — and went 10-for-18 from three-point range, including 8-for-10 after halftime while putting up 49 points in the final 20 minutes.
Nebraska got 17 points from Bryce McGowens. Derrick Walker had 12 points and six boards while battling foul trouble, and C.J. Wilcher finished with 11 points.
But offensive stats, at least Nebraska's, mattered little on a day when, halfway into the season, the Huskers still aren't playing with the requisite amount of fight needed to even be consistently competitive against their conference brethren.
By the way, powerful Illinois comes to Lincoln on Tuesday, followed by an NU road trip to third-ranked Purdue later next week.
"You get your ass kicked by 30, it doesn't matter what you do on (offense). We were a mess on the other end. I thought we separated, really, on both ends, to be honest with you," Hoiberg said.
"When things got tough out there, we just flat-out folded. And that can't happen."
Meet the 2021-22 Nebraska men's basketball team
𝘾.𝙅. 𝙒𝙞𝙡𝙘𝙝𝙚𝙧
𝘼𝙡𝙤𝙣𝙯𝙤 𝙑𝙚𝙧𝙜𝙚 𝙅𝙧.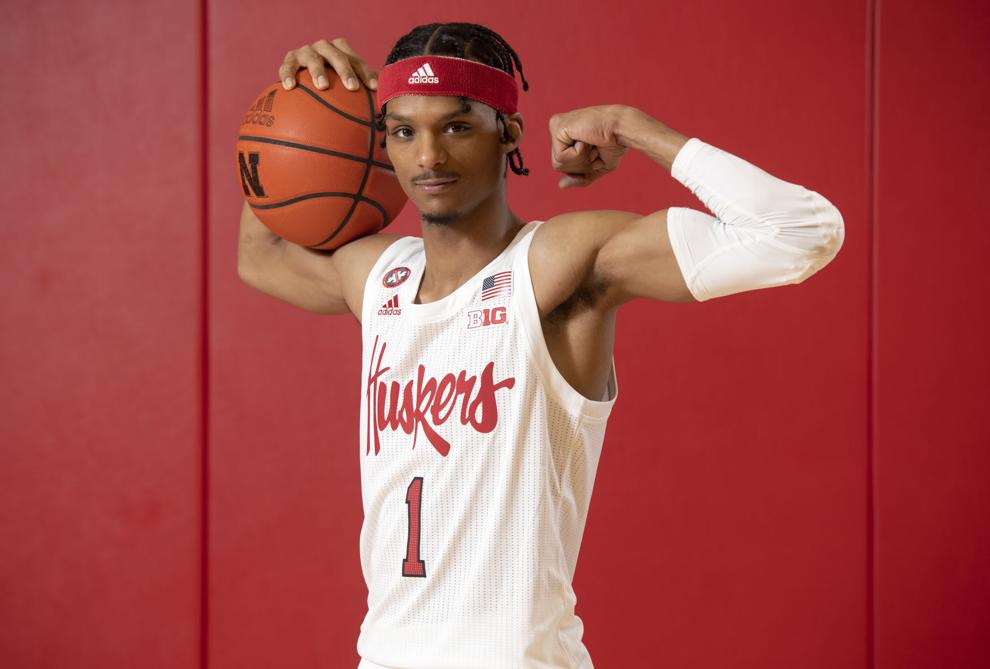 𝙏𝙧𝙚𝙮 𝙈𝙘𝙂𝙤𝙬𝙚𝙣𝙨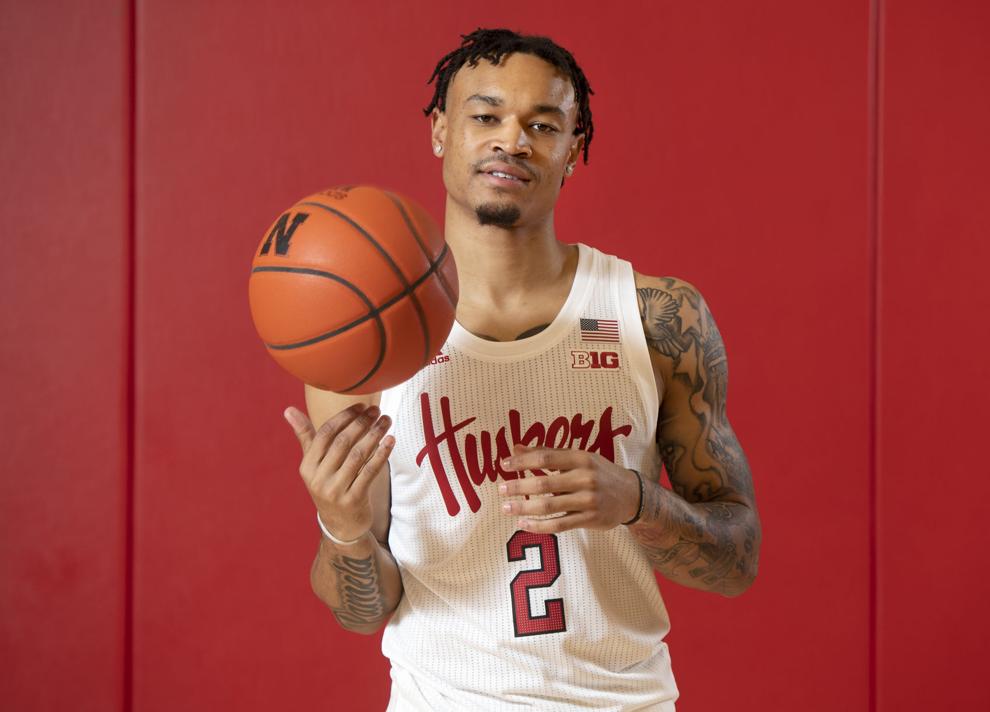 𝙌𝙪𝙖𝙧𝙖𝙣 𝙈𝙘𝙋𝙝𝙚𝙧𝙨𝙤𝙣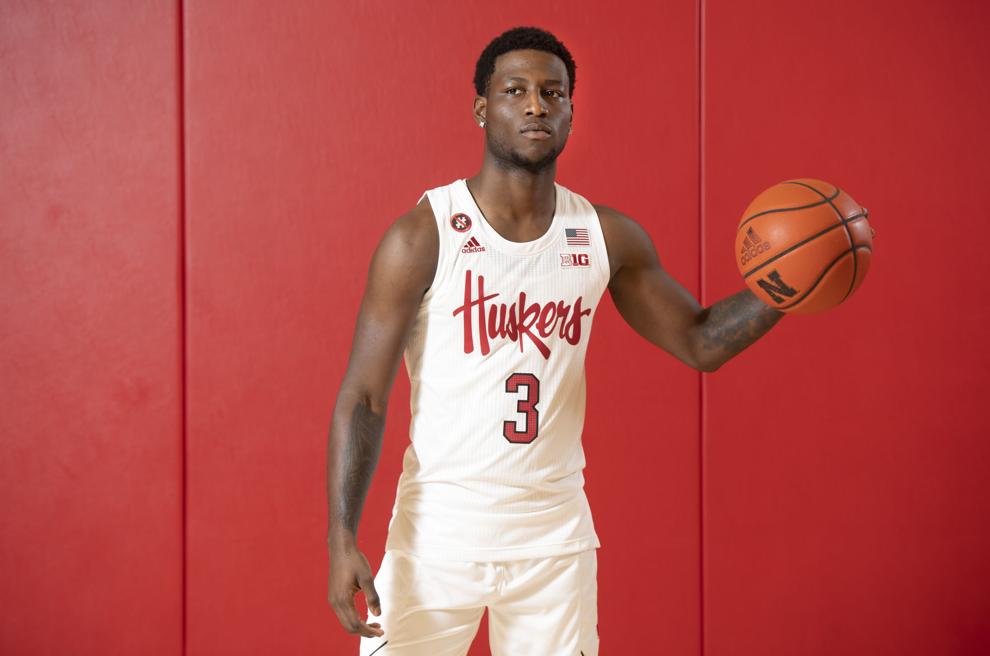 𝙅𝙖𝙘𝙠𝙨𝙤𝙣 𝘾𝙧𝙤𝙣𝙞𝙣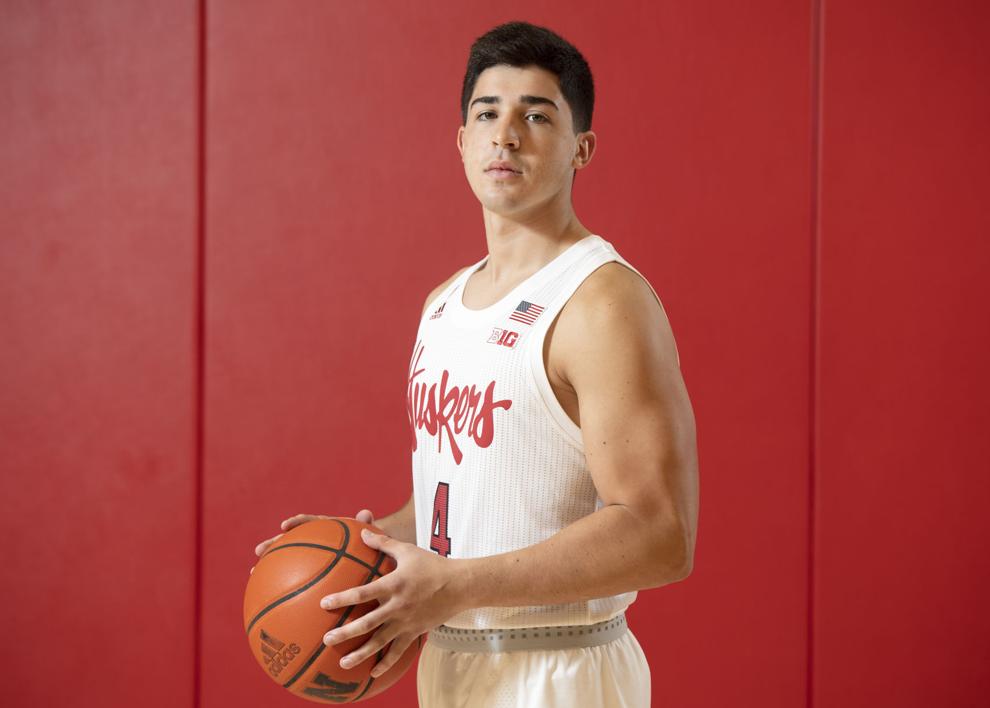 𝘽𝙧𝙮𝙘𝙚 𝙈𝙘𝙂𝙤𝙬𝙚𝙣𝙨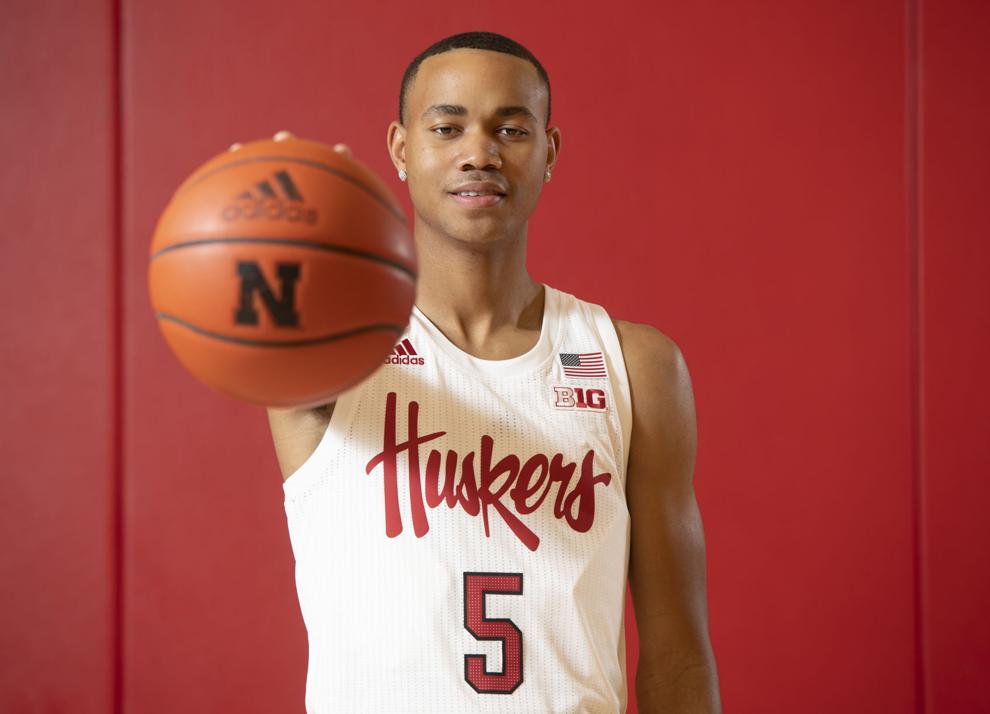 𝙆𝙤𝙗𝙚 𝙒𝙚𝙗𝙨𝙩𝙚𝙧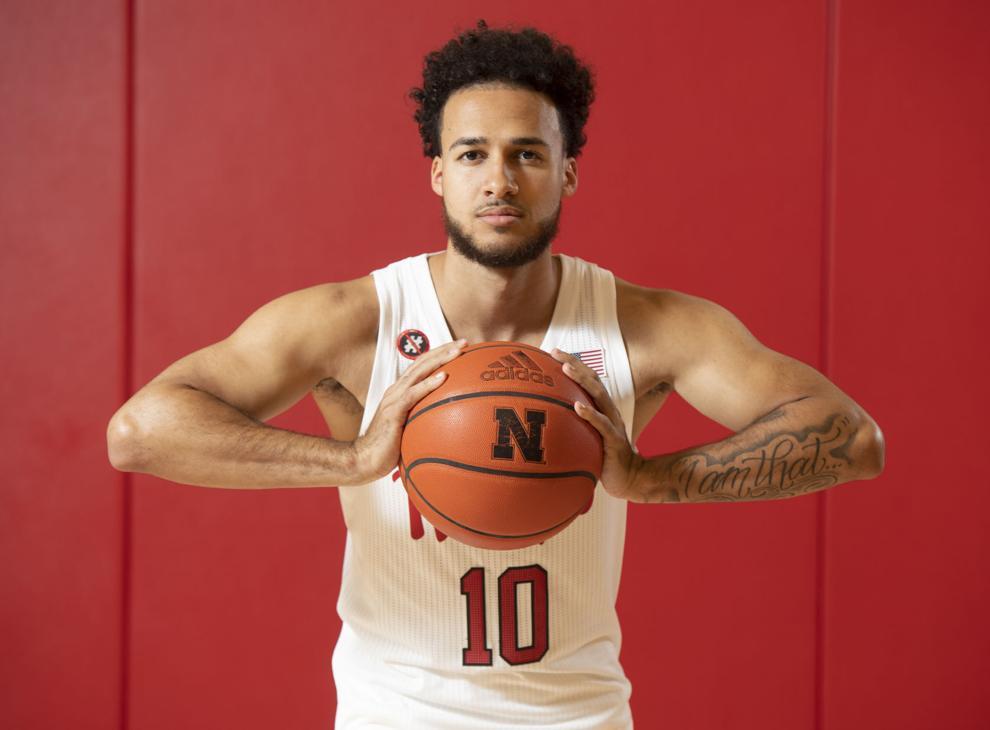 𝙇𝙖𝙩 𝙈𝙖𝙮𝙚𝙣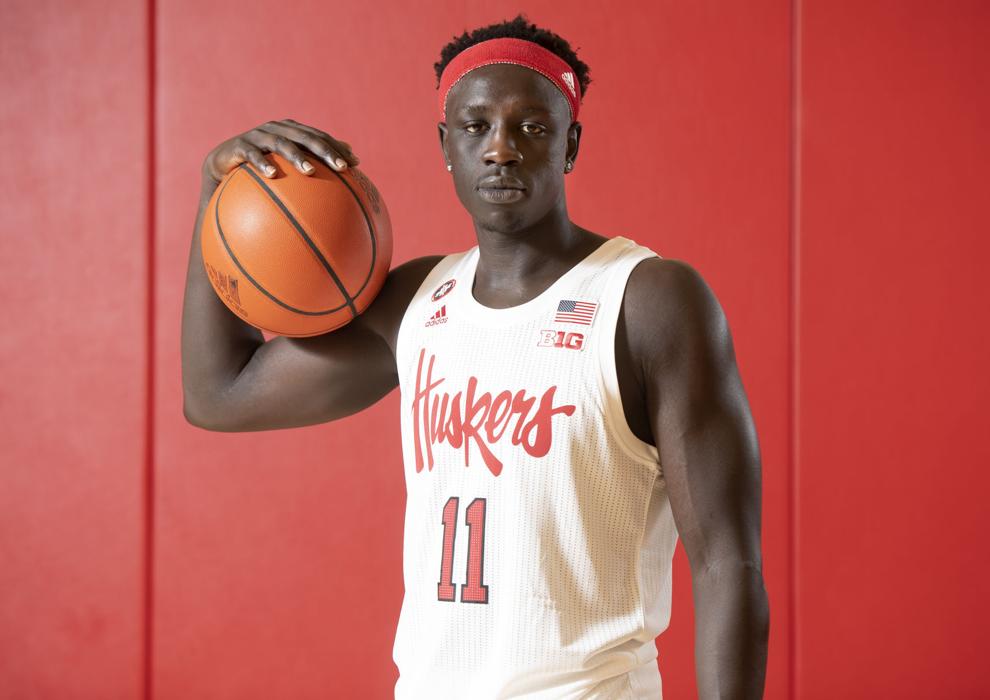 𝙎𝙖𝙢 𝙃𝙤𝙞𝙗𝙚𝙧𝙜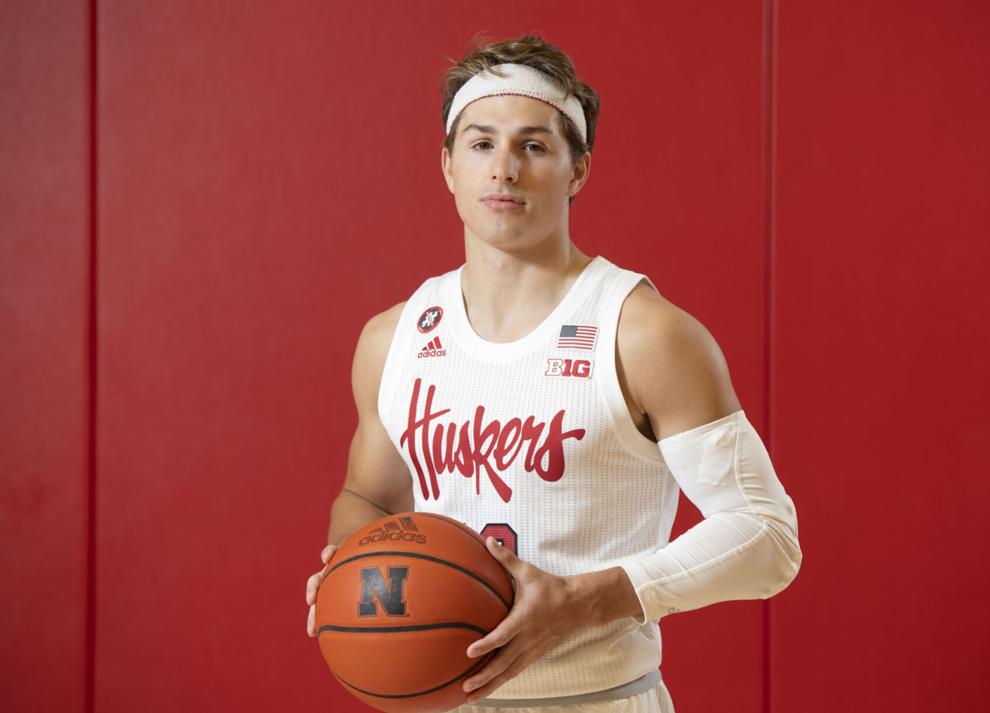 𝘿𝙚𝙧𝙧𝙞𝙘𝙠 𝙒𝙖𝙡𝙠𝙚𝙧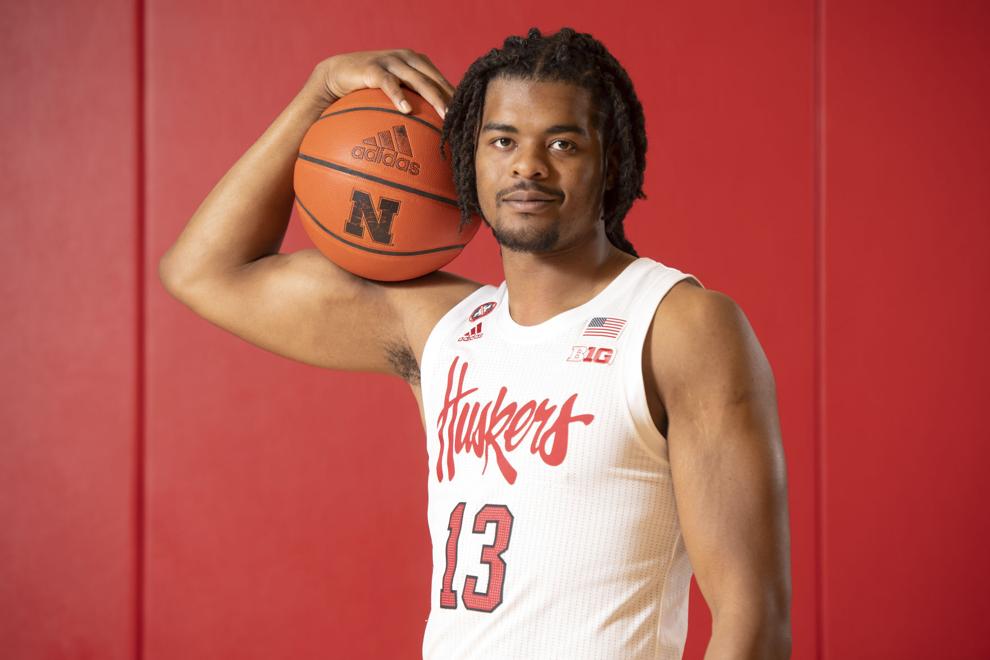 𝙏𝙧𝙚𝙫𝙤𝙧 𝙇𝙖𝙠𝙚𝙨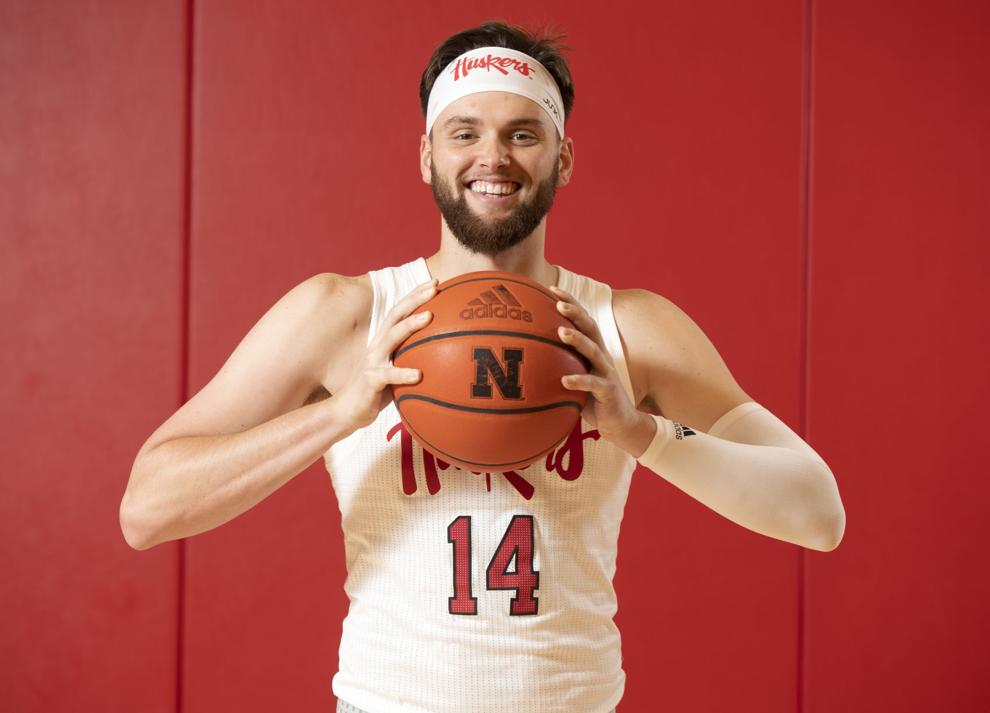 𝘾𝙝𝙧𝙞𝙨 𝙈𝙘𝙂𝙧𝙖𝙬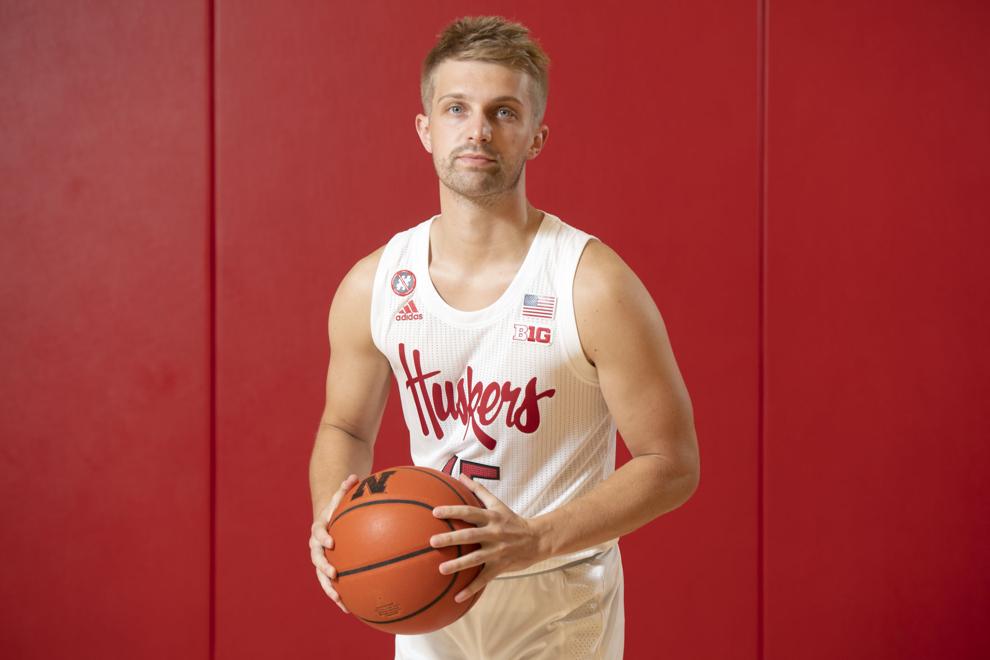 𝙅𝙖𝙘𝙚 𝙋𝙞𝙖𝙩𝙠𝙤𝙬𝙨𝙠𝙞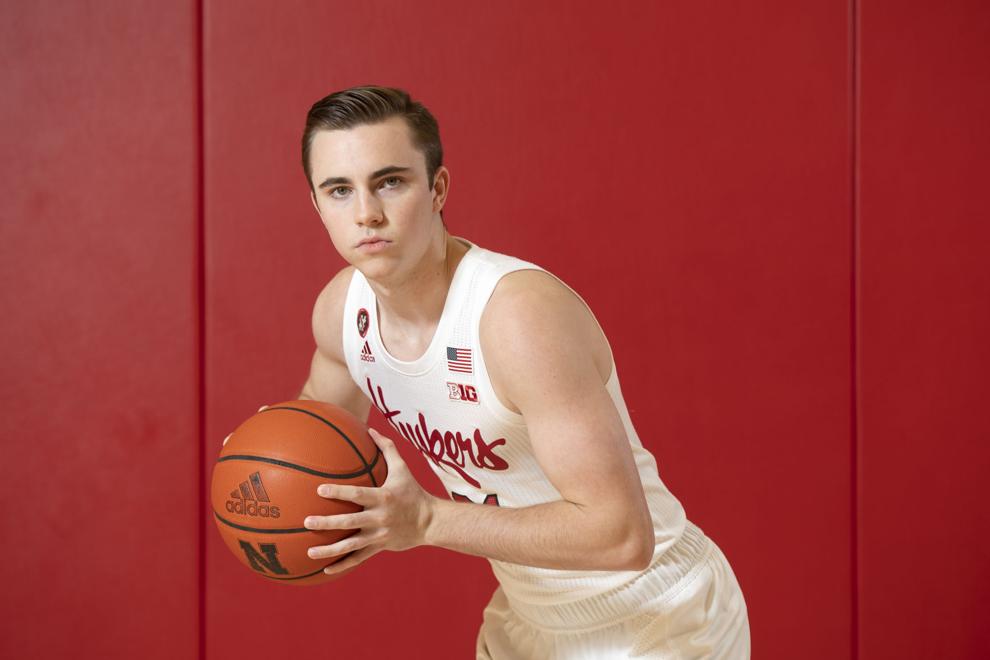 𝙆𝙚𝙤𝙣 𝙀𝙙𝙬𝙖𝙧𝙙𝙨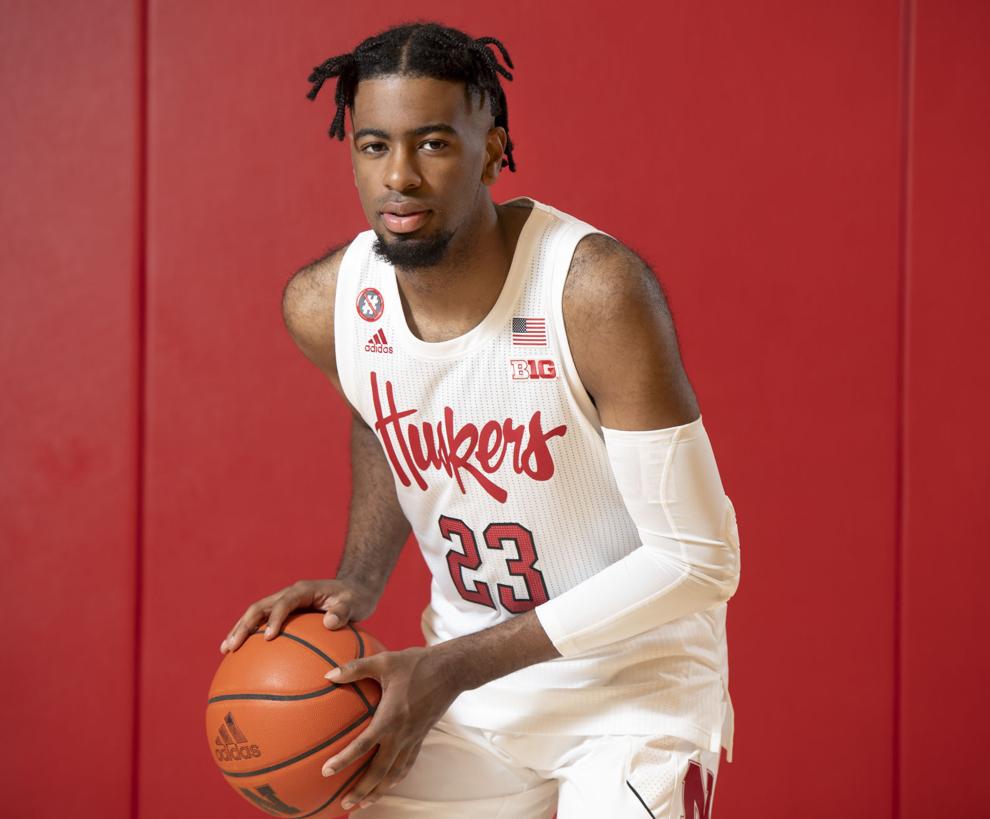 𝙆𝙚𝙞𝙨𝙚𝙞 𝙏𝙤𝙢𝙞𝙣𝙖𝙜𝙖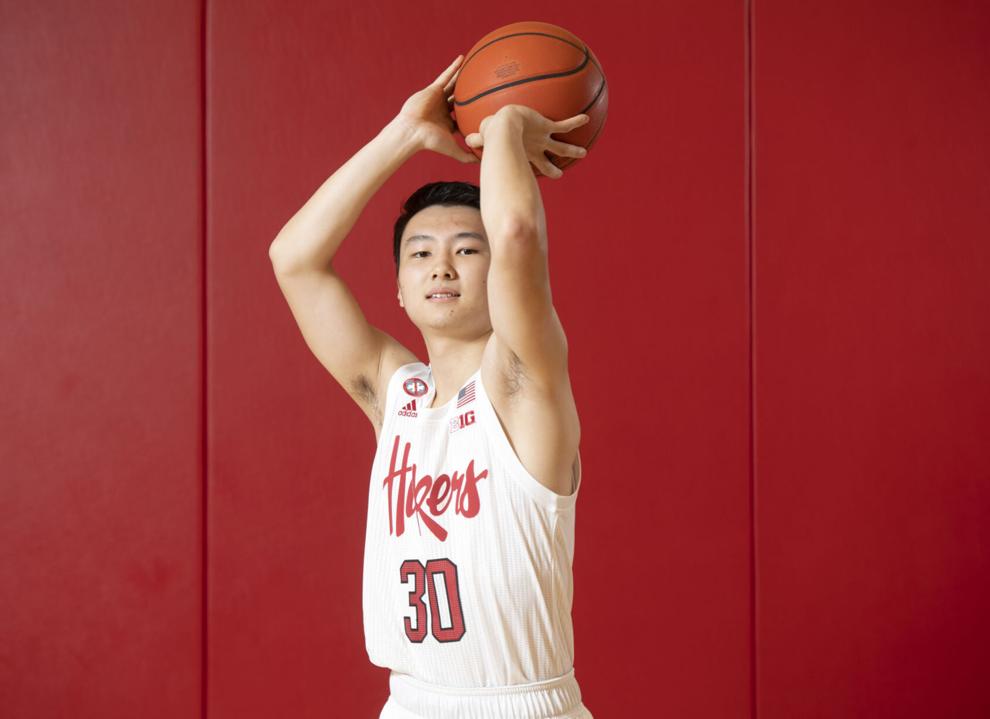 𝙒𝙞𝙡𝙝𝙚𝙡𝙢 𝘽𝙧𝙚𝙞𝙙𝙚𝙣𝙗𝙖𝙘𝙝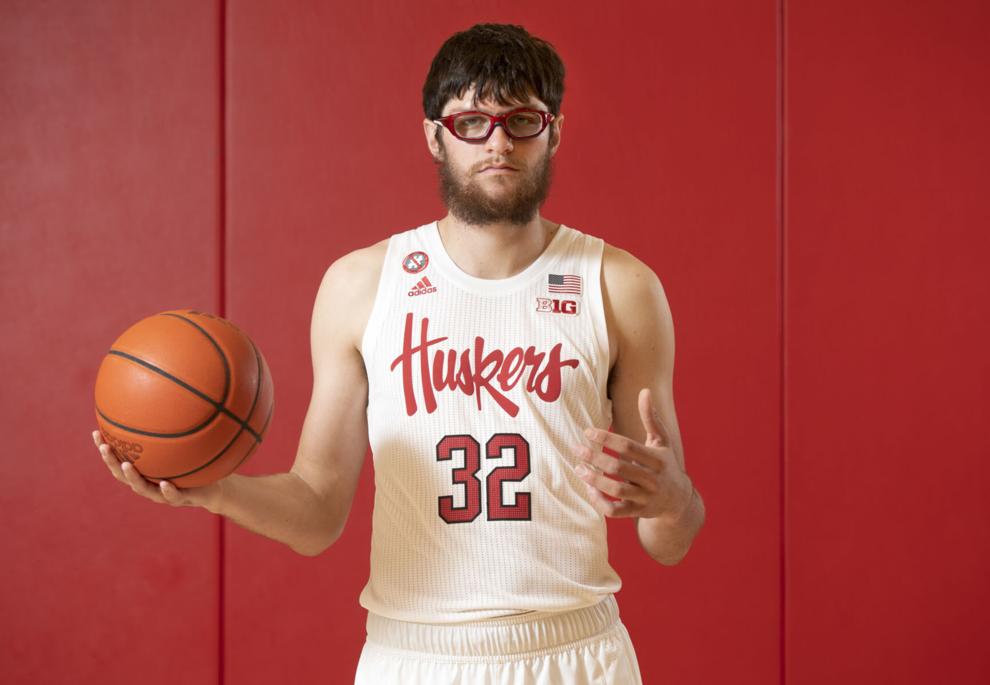 𝙊𝙡𝙚𝙜 𝙆𝙤𝙟𝙚𝙣𝙚𝙩𝙨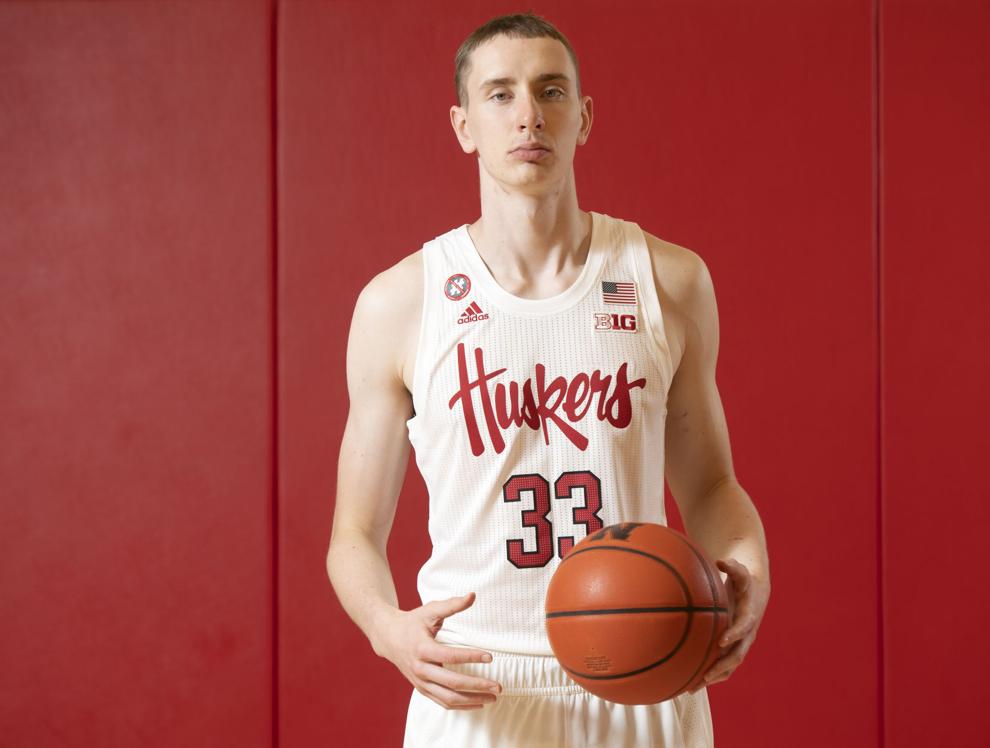 𝙀𝙙𝙪𝙖𝙧𝙙𝙤 𝘼𝙣𝙙𝙧𝙚