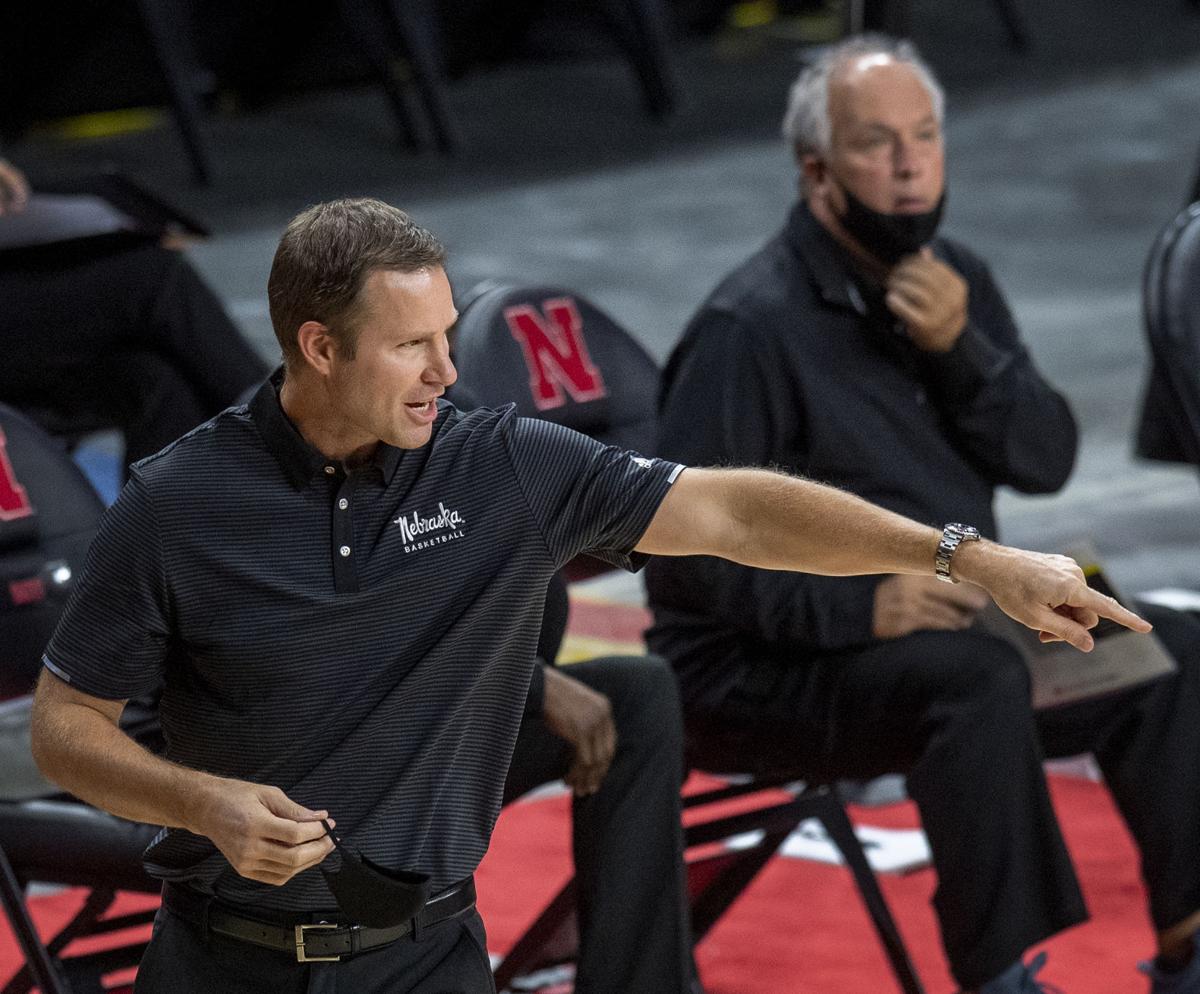 Fred Hoiberg woke up in the middle of the night, and felt his chest hurt.
"I got a little scared, to be honest with you," the Nebraska men's basketball coach said Tuesday.
But in those early morning hours of Jan. 15, Hoiberg's mind raced.
He's had two open-heart surgeries, in 2005 and 2015, to first repair an abnormal aortic heart valve and then to insert a mechanical replacement. The first surgery ended his NBA playing career.
He is fully dependent on a pacemaker. He can feel his heart every time it beats. He stopped wearing ties several years ago because they made him feel light-headed.
So the chest pains he was feeling, along with a "horrible" headache, sore throat and body aches, had him worried about much more than whether he might have come down with the virus.
"This thing's the real deal, now," Hoiberg said. "It hit me pretty hard early, and it was kind of a roller coaster. I felt pretty good on Day 4, and then on Day 6, it was almost back to square one again."
The 48-year-old Hoiberg never had to be hospitalized, he said. His oxygen levels stayed normal, and he had a low-grade fever that never got over 101 degrees. He lost his sense of smell, and 10 pounds to go with it.
"It's amazing to me how this can hit so many people in different ways," Hoiberg said. "I was talking to a recruit that had it seven months ago that still can't smell."
Like the athletes he coaches, Hoiberg underwent a battery of heart tests. Once those looked normal, he was able to return to practice.
But it's still a struggle.
"For those who have had it, and have had symptoms, I'm sure they can relate," Hoiberg said. "I would wake up and I felt pretty decent in the mornings. Then in the middle of the day, I just felt like I got hit by a truck.
"And the fatigue was the hardest thing. I still have fatigue. After these practices are over, I am really tired."
Hoiberg and two other Nebraska coaches, assistant Matt Abdelmassih among them, all had severe symptoms, Hoiberg said. Most of NU's players were asymptomatic or had minor symptoms, "so they'll be able to bounce back quicker," Hoiberg said.
Half of Nebraska's 30 Tier 1 personnel have tested positive for the virus, including all but one or two players going back to last summer. The most recent round that forced NU to pause got nine players, three coaches, a graduate assistant and a manager.
The team returned to full workouts Sunday and will restart competition Saturday with a road trip to Michigan State.
And win or lose, Hoiberg will be happy to have life somewhat back to normal.
"I feel fortunate; really fortunate to be where I am," Hoiberg said.