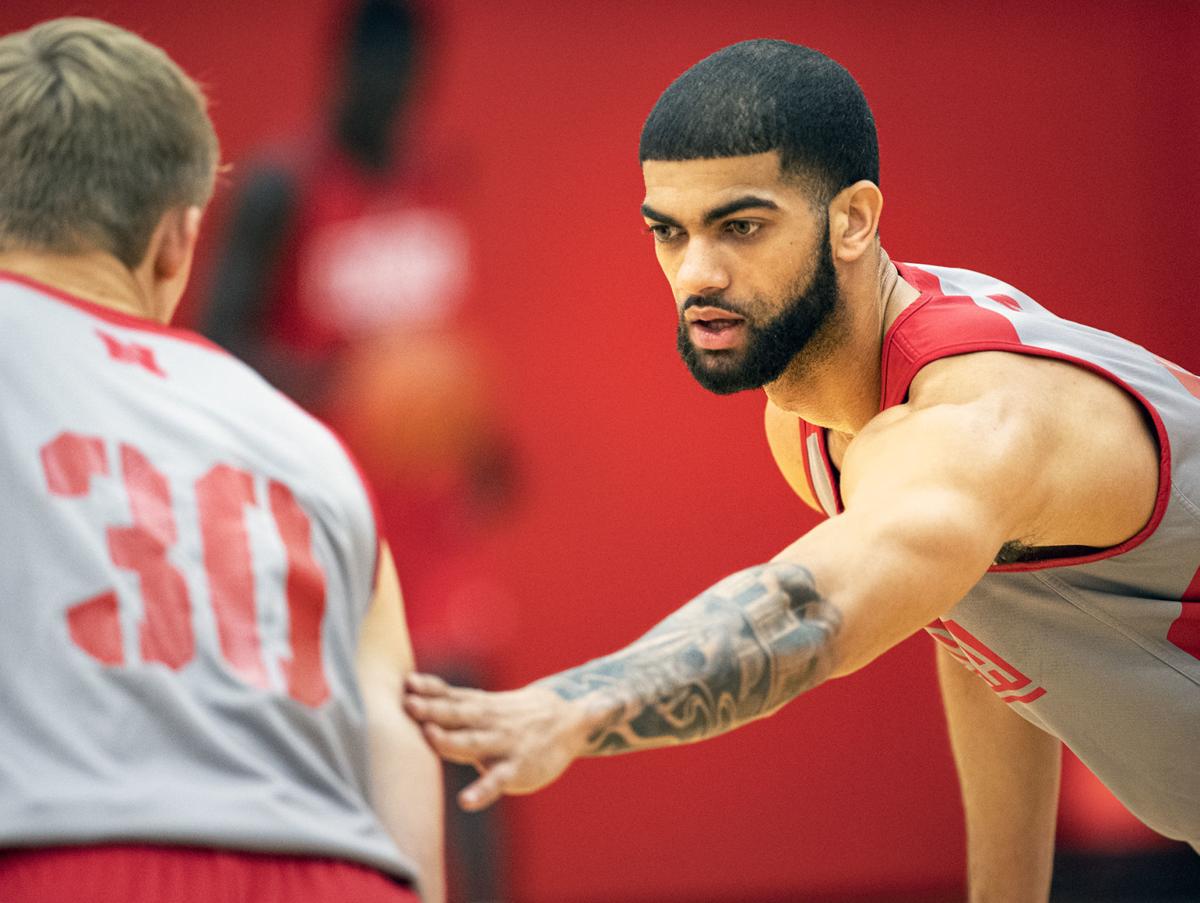 Even in paradise, there can be trouble.
OK, maybe trouble is the wrong word. But certainly there were some frustrations bubbling to the surface for the Nebraska men's basketball team as the Huskers were beaten by George Mason in the semifinals of the Cayman Islands Classic.
Attitudes maybe weren't where they needed to be. The right mindset was lacking.
So NU did something about it. A team meeting after that 85-66 loss to the Patriots cleared the air, and Nebraska went out the next day and rallied to beat South Florida for a third-place finish and two wins in three days.
"When you have a meeting like we did, and you sit there, and you're able to look your teammate in the eyes and have an honest conversation and not take it personal, that's when you grow," Nebraska coach Fred Hoiberg said Tuesday. "And I've been on enough teams to where, if the players can have those conversations with each other and not take it the wrong way, that's when you get better. And I saw a lot of that going into the South Florida game."
So the Huskers perhaps figured out some things. And just in time too, as NU prepares for its first true road game of the season at Georgia Tech. Tip is set for 6:15 p.m. Wednesday in Atlanta. The game is part of the Big Ten/ACC Challenge.
The game is the first of three straight on the road for the Huskers, with Creighton on deck Saturday and a trip to Indiana next week.
You have free articles remaining.
In the Caymans, Hoiberg said Nebraska had the most fans of any team in attendance. That'll be far from the case over the coming days.
"Now we're playing a true road contest. So here's the next step. You get to go into a hostile environment and probably face some of the same things, and how are we going to handle that?" Hoiberg said. "And hopefully we do it well. Because if you don't when you're on the road, things can go the wrong way in a hurry."
Georgia Tech, coached by Josh Pastner, features the ACC's leading scorer in Michael Devoe (23.4 points per game) and the top shot blocker in the country in 6-foot-10 James Banks. The Yellow Jackets have a road win over North Carolina State and close losses to Georgia and Arkansas.
While Wednesday's crowd won't be large — Tech's McCamish Pavillion only seats 8,600 — the trip represents Nebraska's toughest test of the young season. At least until the next game.
"They're coming at you 40 minutes straight, and in the Cayman Islands you've got your fans, you've got the other team's fans," senior guard Haanif Cheatham said of the difference between neutral site and road games. "I think going out there in a real, true road game, people yelling at you, not being able to hear much, it's going to be a real test, but I think we're ready for it."
It's the next step in the oft-talked-about process of this team as it tries to find its way under Hoiberg. Win or lose, the hope is that progress is made toward the next test.
And if the Huskers are successful, perhaps they can point to that meeting in paradise.
"I think things got real. We got real emotional, real into each other, and I think it helped us out a lot," Cheatham said. "I think it's very good for a team like that, especially a young team, to do stuff like that, and it showed in the game the night after.
"I think it was something that needed to be done. I think things were probably getting a little out of hand. But once we had that meeting and understood how good we could be once we come together, and it showed in USF. And now we've got a good test coming on Wednesday and we've got to show the same thing for 40 minutes."
Be the first to know
Get local news delivered to your inbox!