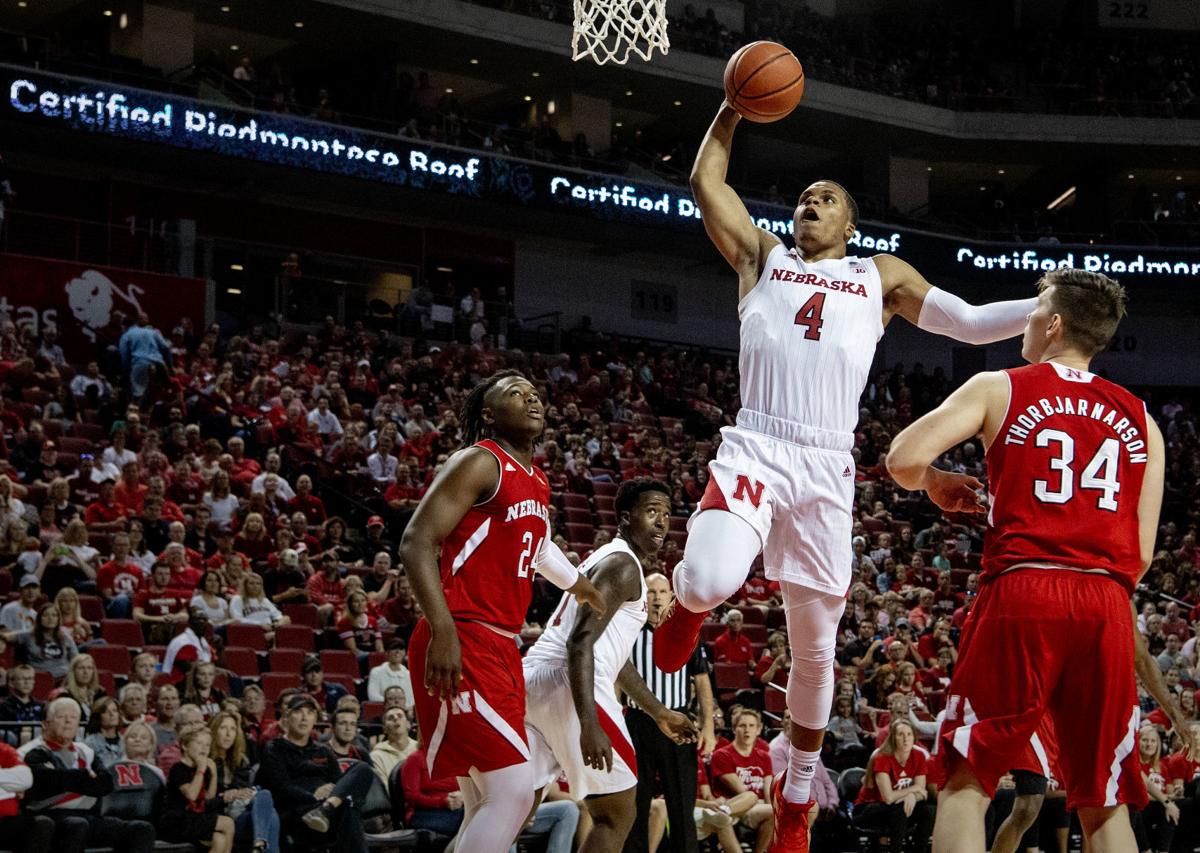 When he was at Iowa State, Fred Hoiberg was one of the first college basketball coaches to fully embrace the use of the transfer market to help build his roster and quickly elevate the Cyclones' program.
But now, as he tries to do the same at Nebraska, he's run into a situation even he's never seen before.
Nebraska will open the season Tuesday against UC Riverside without a player who figures to be a key piece of the rotation as sophomore Shamiel Stevenson continues to wait for the NCAA's decision on his waiver to play immediately.
Right now, the 6-foot-6, 245-pounder would miss NU's first nine non-conference games, along with Big Ten matchups against Indiana and Purdue. Without the waiver, Stevenson couldn't appear in a game until December 21 against North Dakota.
Hoiberg said Monday he's never had a player miss games while waiting for a waiver appeal.
"He's handling it great. He's coming to work every day, he's practicing, getting in extra work, getting his treatments, preparing as if he'll be eligible," Hoiberg said. "We'll see what happens with it, but I've been proud of Shamiel for battling through a difficult time, not knowing if or when it will happen."
Stevenson's journey to Lincoln is well-known at this point.
You have free articles remaining.
The Toronto native averaged 8.5 points and 4.4 rebounds per game as a freshman at Pitt while shooting 50 percent from the field and 37 percent from three-point range. He transferred from Pitt to Nevada four games into last season after Jeff Capel took over for Kevin Stallings.
Then, Nevada coach Eric Musselman left to take the Arkansas job, leaving Stevenson once again looking at the possibility of playing for a coach that didn't recruit him.
Graduate transfer guard Haanif Cheatham, also at his third school after starting his career at Marquette before transferring to Florida Gulf Coast and then Nebraska, can relate to Stevenson's plight.
Good thing too. The two share an apartment in Lincoln.
"It's frustrating for sure. I went through that last year, trying to get it for family stuff. You never know what they're going to decide on," Cheatham said. "If you get it, it's a great feeling. If you don't, you feel like you've got tons of pressure on your shoulders and you don't know what to do."
Stevenson said earlier this fall he and Nebraska felt good about the waiver process. Both he and Hoiberg have said the Huskers are preparing as though Stevenson will be able to play sooner rather than later.
But until the NCAA makes its decision, Stevenson is stuck.
"So every time we go home I talk to him — just keep your head up, God has a plan no matter what. Just stay positive, make sure you get your work in. Don't let it distract you from the good player that you are," Cheatham said. "Things happen for a reason and this could be a blessing in disguise. Just staying focused and realizing that God has a plan and everything is going to work out."