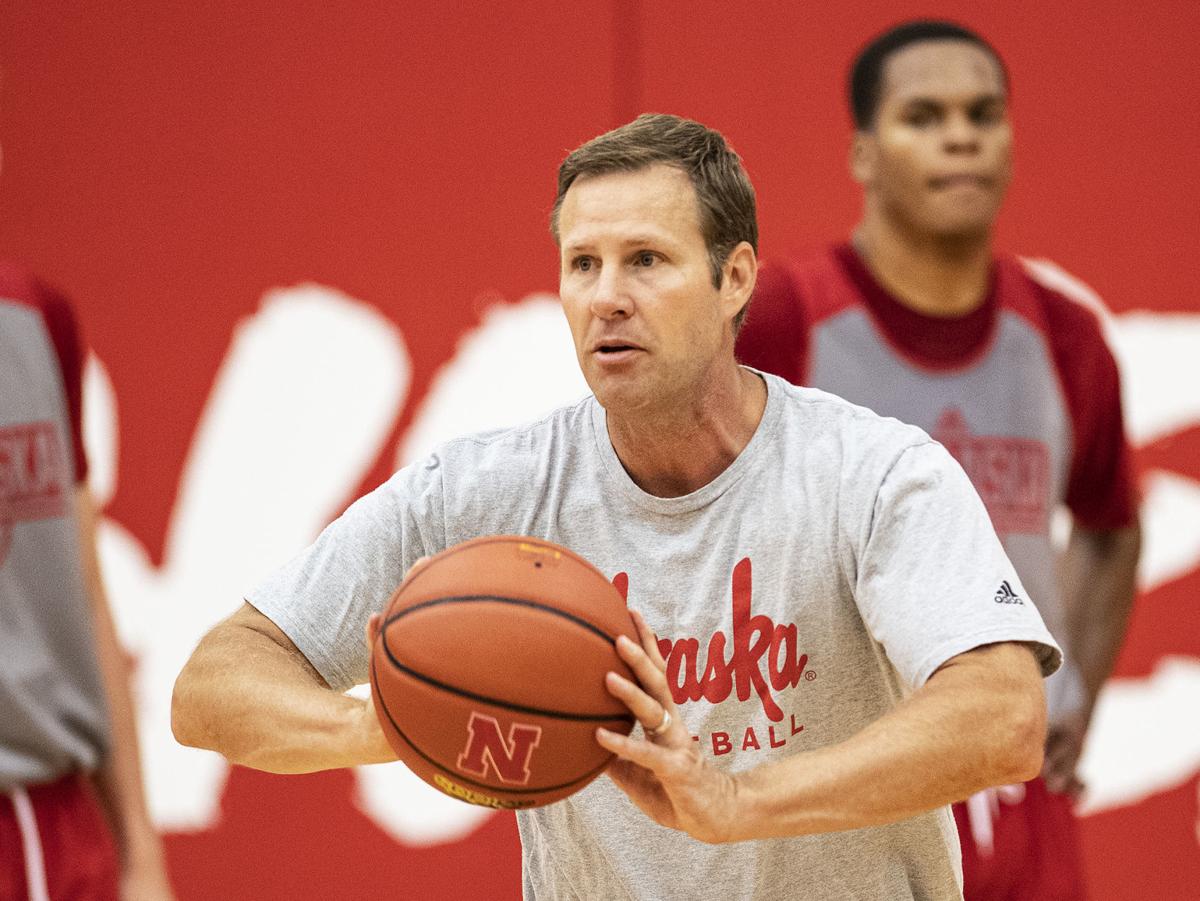 Forget the Leaning Tower of Pisa, the Colosseum, Doc Sadler driving a Ferrari, all that stuff. 
The Nebraska basketball team's 10-day trip to Italy can be distilled down to one 40-minute game.
"We played probably our best 20 minutes of the trip and also our worst 20 minutes of the trip in the same game," NU coach Fred Hoiberg said of Nebraska's 73-70 win over Silute BC on the third game of the four-game trip. "And you just try to take the good things and learn from them, and also the bad things, which there were plenty of both in that game."
Of course no one, especially the people who made the trip to Italy in early August, should forget the things that happened between the games. It was an invaluable experience, said Hoiberg, who also took one of his Iowa State teams to Italy. Nebraska's revamped roster needs as much time together as it can get. The Huskers got it in Europe with the added perk of seeing some different competition.
Nebraska's players saw things most hadn't seen before and many likely won't see again. They bonded. They took another step toward becoming a cohesive unit.
"The on-the-court stuff, the extra practices, all that was great," Hoiberg said. "But really just the opportunity to get to know each other on a personal level was as important as anything. And you could just see our guys getting more comfortable with each other the more time they spent together, and that was a great thing to see."
Hoiberg played just about every lineup combination he could during the four games. Nebraska was limited both by the amount of Hoiberg's system that has been installed and by its roster. Point guard Cam Mack was ill and didn't make the trip. A paperwork snafu kept freshman Akol Arop from leaving Nebraska. Yvan Ouedraogo was playing for France in the European U18 Championships and wasn't medically cleared by the university to participate.
Despite the unfamiliarity, Nebraska began to show the beginnings of the identity Hoiberg wants to build.
"I thought our guys really bought into making the simple play. And generally when you go over (seas), especially the first time you play against other competition in a competitive environment, you're sloppy and you're trying to do too much," Hoiberg said. "But for the most part I thought our guys really bought in to going out there and playing simple basketball.
"And that's a great sign. If we can keep that mentality, then we're going to have a chance this year."
After returning to the United States, Nebraska's players scattered for one final summer break before returning to campus this weekend ahead of the start of classes Monday. There will be a few informal workouts, and NU's coaches can begin recruiting the second week of September. Practices for the 2019-20 season begin around Sept. 24.
For now the Huskers can build off their 10 days in Italy. And their 40 minutes against a Lithuanian team they'll never see again.
"(In the first half) I just really saw a group out there flying around, making the extra pass, playing for each other, playing unselfishly. And then when things got a little tough, we tried to go out and do it individually, and that's where we got in trouble," Hoiberg said. "So it's all about trying to build the right habits, especially as new as this is for everybody, and just try to make positive steps."