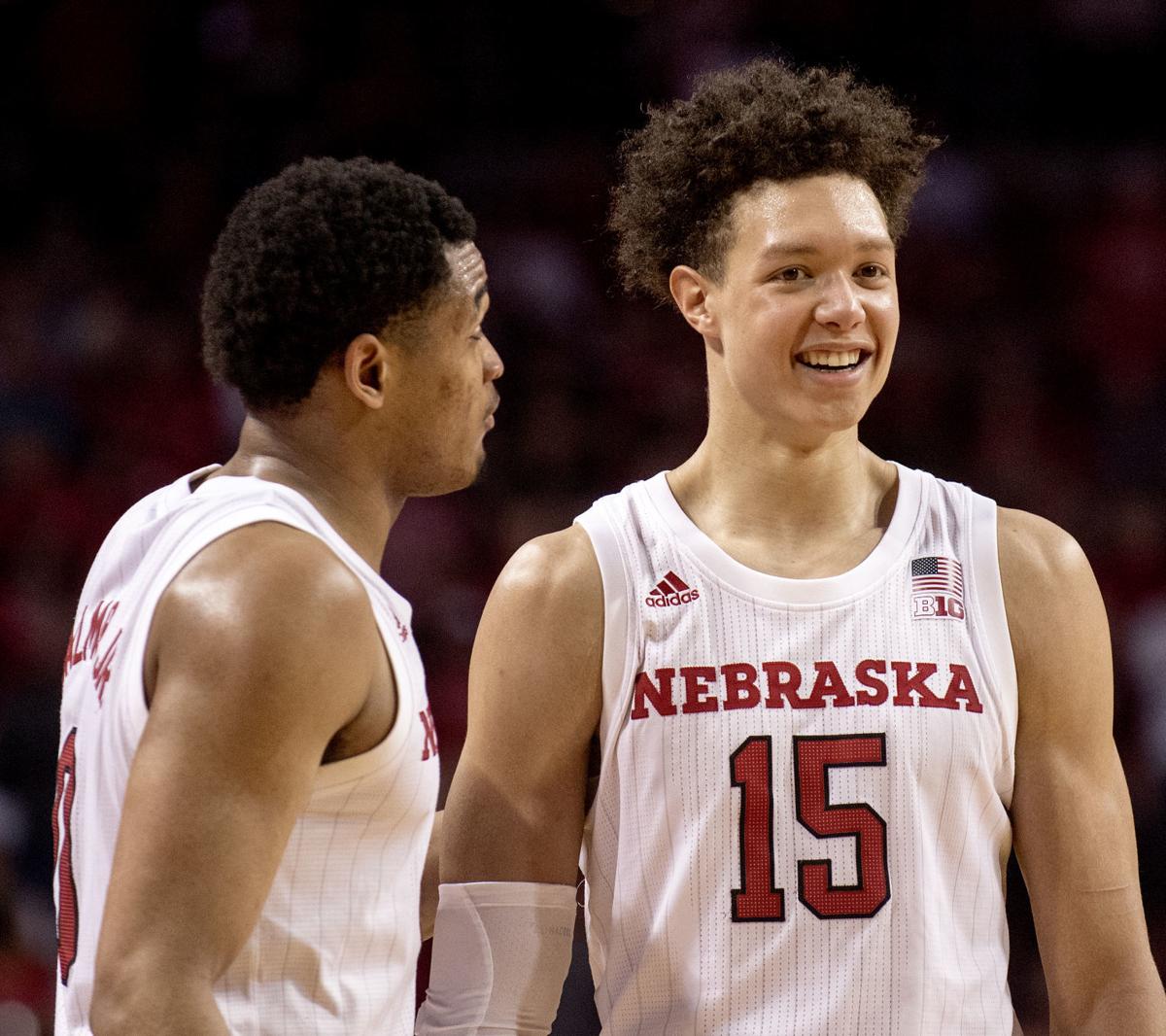 Multiple reports emerged late Saturday night saying Nebraska forward Isaiah Roby has earned an invitation to next month's NBA Draft Combine.
Roby did not immediately return a message from the Journal Star seeking comment.
The invitation list for the combine is decided on by a vote of the NBA's teams. The number is generally around 60 players. The event will take place May 14-19 in Chicago and features various tests, drills and interviews in front of NBA personnel.
Roby, a 6-foot-8 junior, announced in early April his intentions to test the NBA Draft waters. Under a new rule change this season, Roby was also allowed to hire an agent to provide feedback while still retaining his college eligibility.
He has until May 29 to decide whether or not to withdraw from the draft and return to school.
"He's got a great one that's going to help him through this process. And it's all about gathering as much information as possible and then making the best decision for his future and the future of his family," Nebraska coach Fred Hoiberg said during a Sports Nightly radio interview earlier this month. "But it's an exciting time. I told him to try and enjoy it as much as possible. Hopefully it goes great for him and he can move on with his career. If not, obviously we're more than happy to have him back. He is a heckuva player and talent, and he's got a very bright future."
You have free articles remaining.
Roby averaged 11.8 points, 6.9 rebounds, 1.9 assists, 1.9 blocked shots and 1.3 steals per game in 2018-19, setting career highs in points, rebounds, assists and steals per game. He was the only Big Ten player to rank in the top 10 in the conference in both blocked shots and steals. 
Since the end of the season and the coaching change at Nebraska, Roby has done several workouts with Hoiberg geared toward preparing the junior for what he'll see when he works out for NBA teams. The new Nebraska coach has undoubtedly used his NBA connections to help spread Roby's name as well.
"First of all, I know all the people that he's going to be seeing here these next five, six weeks as he determines what's going to happen with his future," Hoiberg said on Sports Nightly.
While Roby isn't a lock to be drafted, he has appeared in several projections, mostly as a second-round pick.
"All it takes is one team. If you go out there and kill a couple workouts or you go play well in the combine if you're lucky enough to get invited, that's something for the kid that's very advantageous," Hoiberg said.
Nebraska hasn't had a player picked in the NBA Draft since 1999, when Venson Hamilton was selected in the second round by the Houston Rockets.
Only one Nebraska non-senior has ever been drafted — Tyronn Lue was the 23rd overall pick by the Denver Nuggets in 1998.