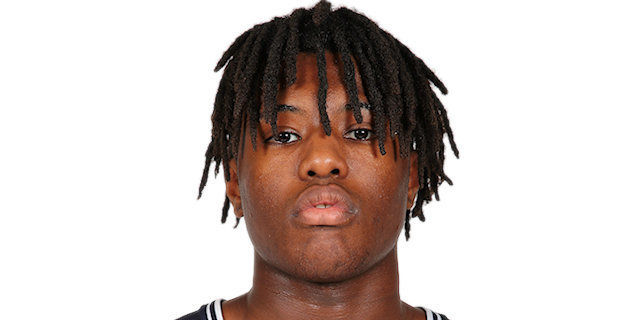 Yvan Ouedraogo made official Sunday what had surfaced Saturday.
The 17-year-old French forward announced his commitment to the Nebraska men's basketball team early Sunday afternoon on social media. An ESPN report one day earlier said Ouedraogo would pick the Huskers.
At 6-foot-9 and 240 pounds, Ouedraogo (pronounced Way-drah-go) is an intriguing addition to Fred Hoiberg's rebuilt roster.
You have free articles remaining.
He will play his entire freshman season as a 17-year-old, and with Nebraska's decided lack of depth in the front court, his frame and near 7-foot wingspan will likely give him an opportunity to establish himself in Nebraska's rotation. According to the ESPN report, Ouedraogo skipped a grade in elementary school and is a year young for his class.
Nebraska's leading rebounder and shot blocker from last season, Isaiah Roby, is currently testing the NBA waters. He has until May 29 to decided whether to turn pro or return to school.
At last year's FIBA U16 European Championships, Ouedraogo averaged 12.7 points and 9.7 rebounds per game in 24 minutes per outing. He had a 23-point, 15-rebound game against Serbia in the event's quarterfinals, and had 14 points and 15 boards against Estonia in group play. He pulled down at least five rebounds in each of France's seven games.
Ouedraogo currently plays at the National Institute of Sport, Expertise, and Performance in Paris. The academy has produced NBA players Tony Parker, Boris Diaw, Ronny Turiaf and Johan Petro.
He visited Nebraska April 28-30 and picked the Huskers over Georgia Tech and TCU.
The addition of Ouedraogo leaves Nebraska with two open scholarships for 2019, pending Roby's decision.
Another immediately eligible high school forward who has Nebraska among his finalists, Kevin Cross of Little Rock, Arkansas, will announce his college decision Tuesday. The 6-8, 240-pound Cross visited Nebraska the same weekend as Ouedraogo. He also made official visits to Oklahoma State and TCU after visiting Lincoln.