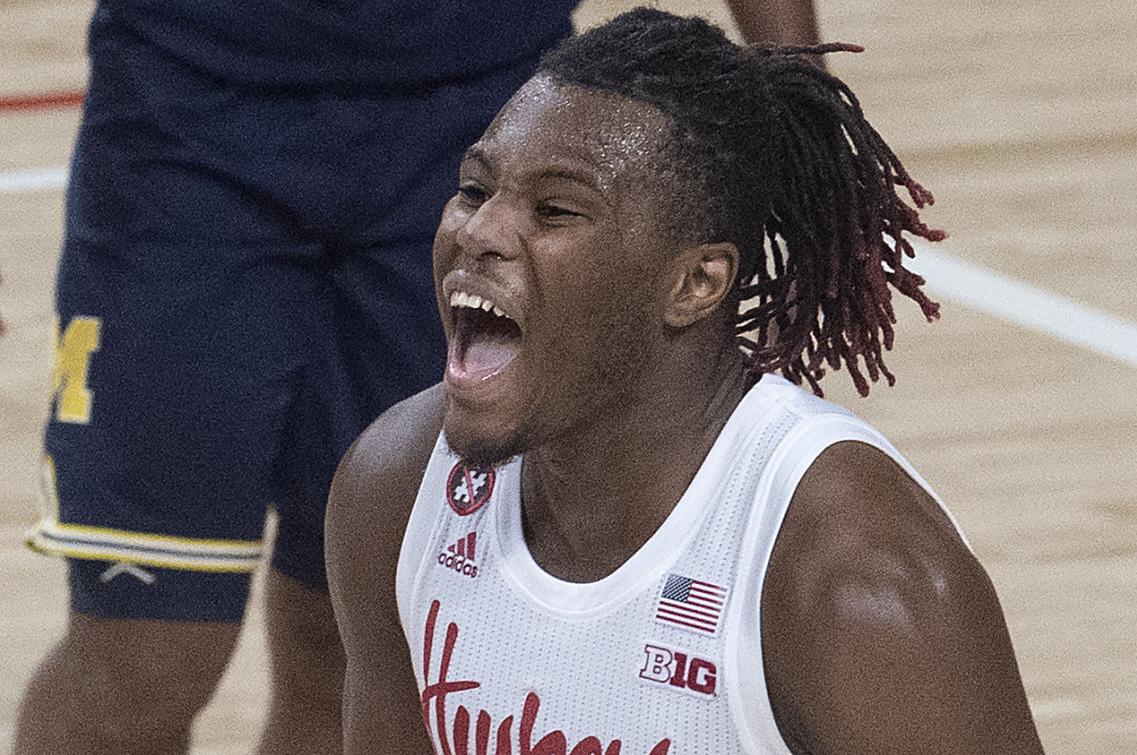 Ask any player on Nebraska's roster, and you'd likely get the same answer from each that ultimately, the goal is to play on Christmas Day in the NBA.
But absent that, in a year when schedules have had to be creative from the beginning, NU was happy to play in a nearly empty Pinnacle Bank Arena on Friday. The Huskers lost to No. 19 Michigan 80-69.
That the Huskers had family members in attendance for the first time this season helped, too.
"It felt good. Obviously we love being around each other and the team, but sometimes you get homesick, especially with the pandemic (where) you can't go home," junior guard Trey McGowens said. "A lot of us haven't seen our family in three, four months. So it's really good just to be able to see our family and kind of enjoy the holidays a little bit. As much as we can, at least."
McGowens had several family members in attendance, including younger brother Trey, a five-star recruit who signed with Nebraska in November.
Several other players had family at the game as well, as did NU coach Fred Hoiberg.
Hoiberg coached twice and played twice on Christmas Day when he was in the NBA. But Friday's game marked just the second time in Nebraska's history the Huskers played on the holiday, and the first time at home.
"I am glad that the Big Ten decided to play. I think with our guys not going home, it would have been very difficult to be sitting in their apartments with no family to celebrate Christmas with. So I do think it was a good decision to come out here and play the game," Hoiberg said. "Obviously we would have liked to have a different outcome, but our guys were excited about this one. They were excited when they saw it on the schedule."
Offensive issues: If there was one thing Hoiberg wasn't worried about as Nebraska ramped up for the season, it was the Huskers' offense.
But as the Big Ten's teams wrapped up their first two conference games Friday, NU found itself last in the league and scoring and near the bottom in field goal percentage as the search continues for the attack Hoiberg desires.
"We've got to be better. I did not think offense would be an issue with our group," Hoiberg said. "I really didn't, with the practices (and) some of the things that happened early (in the season). But we've got to fix some things, there's no question."
Nebraska shot 35% from three-point range Friday, which was an improvement on the 29% it shot against Wisconsin. But after a strong start, NU's overall field goal percentage tailed off to 39% by game's end.
For a program that wants to build around its offense, those numbers simply won't cut it.
"Obviously at the beginning of the season we got away with a lot, but the teams we're playing now, we're not able to get away with what we were getting away with," junior guard Trey McGowens said. "So it's continually just coming in, day in and day out, and just working hard."
By the numbers: Teddy Allen's 21-point first half was the first 20-point half for a Nebraska player since James Palmer score 27 in the second half against Rutgers in the 2019 Big Ten Tournament. ... Nebraska matched its season-low with eight turnovers, the second consecutive game NU has had fewer than nine giveaways.
Photos: Michigan's strong start to second half sinks Huskers
Michigan vs. Nebraska, 12.25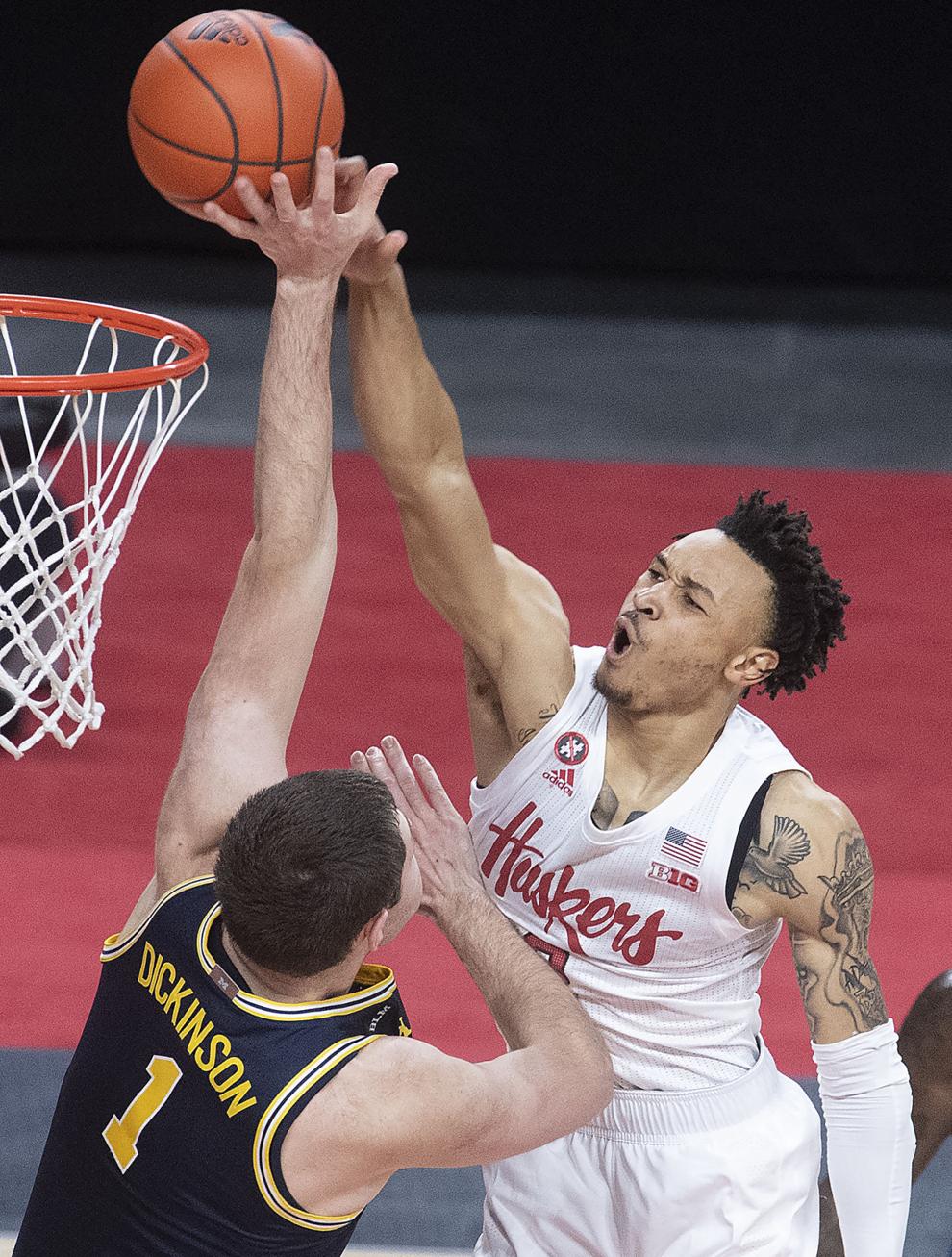 Michigan vs. Nebraska, 12.25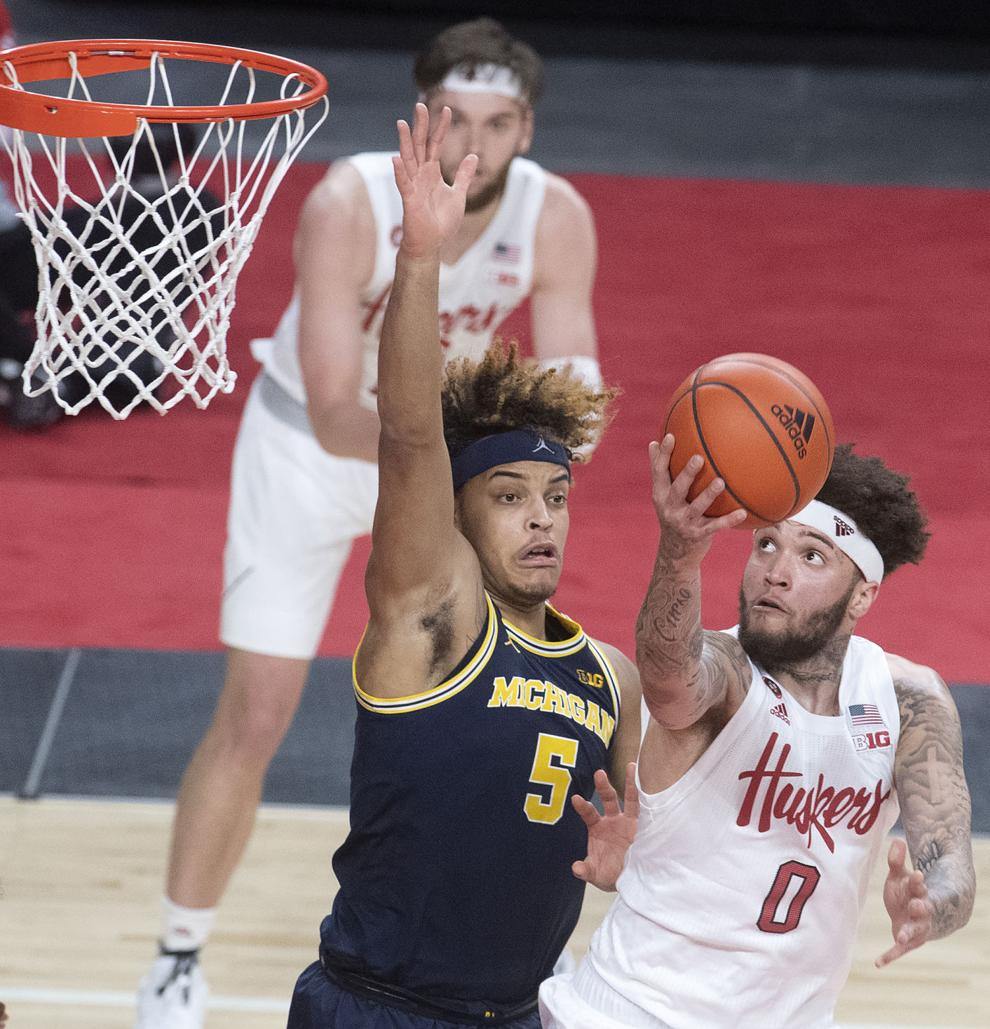 Michigan vs. Nebraska, 12.25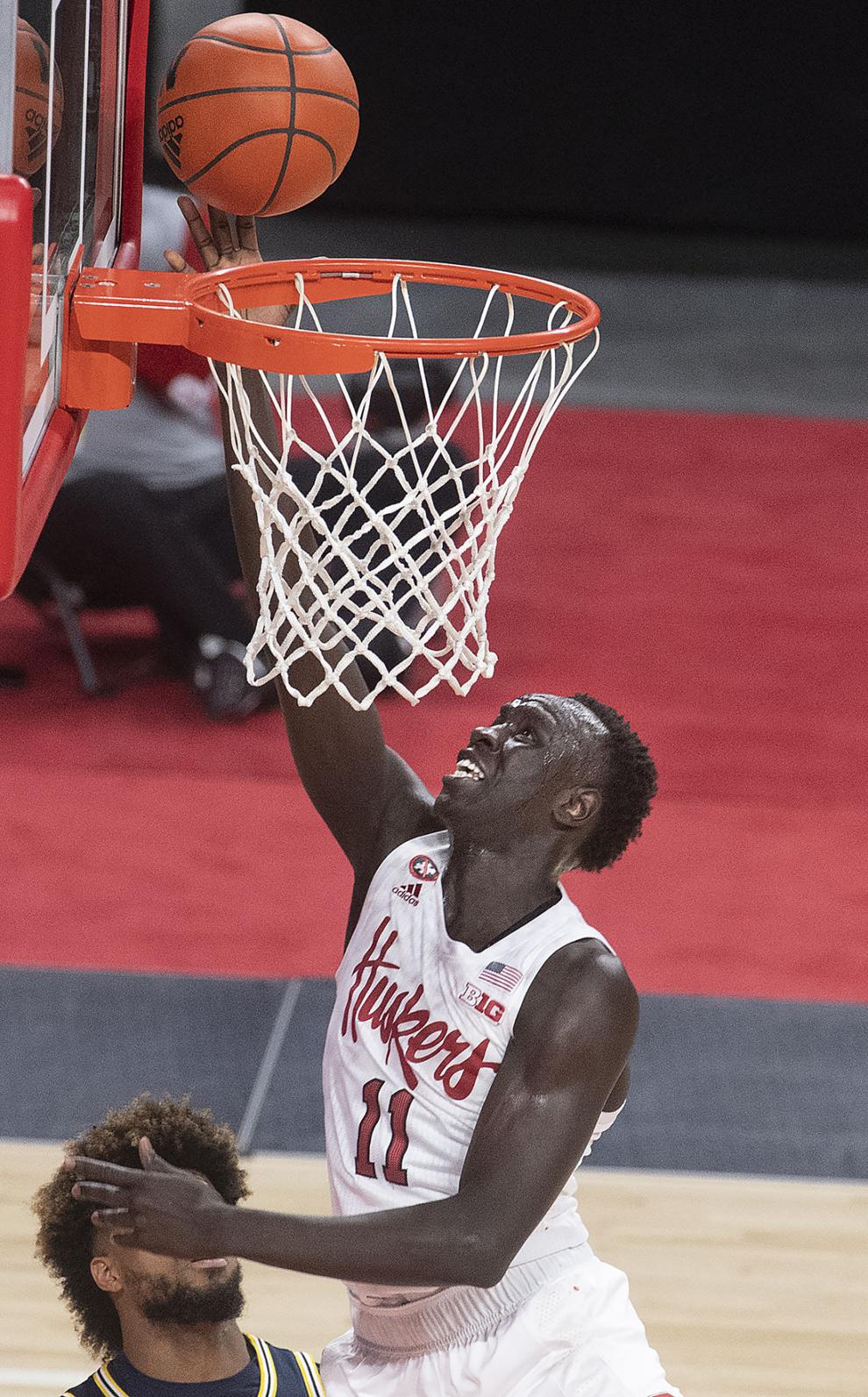 Michigan vs. Nebraska, 12.25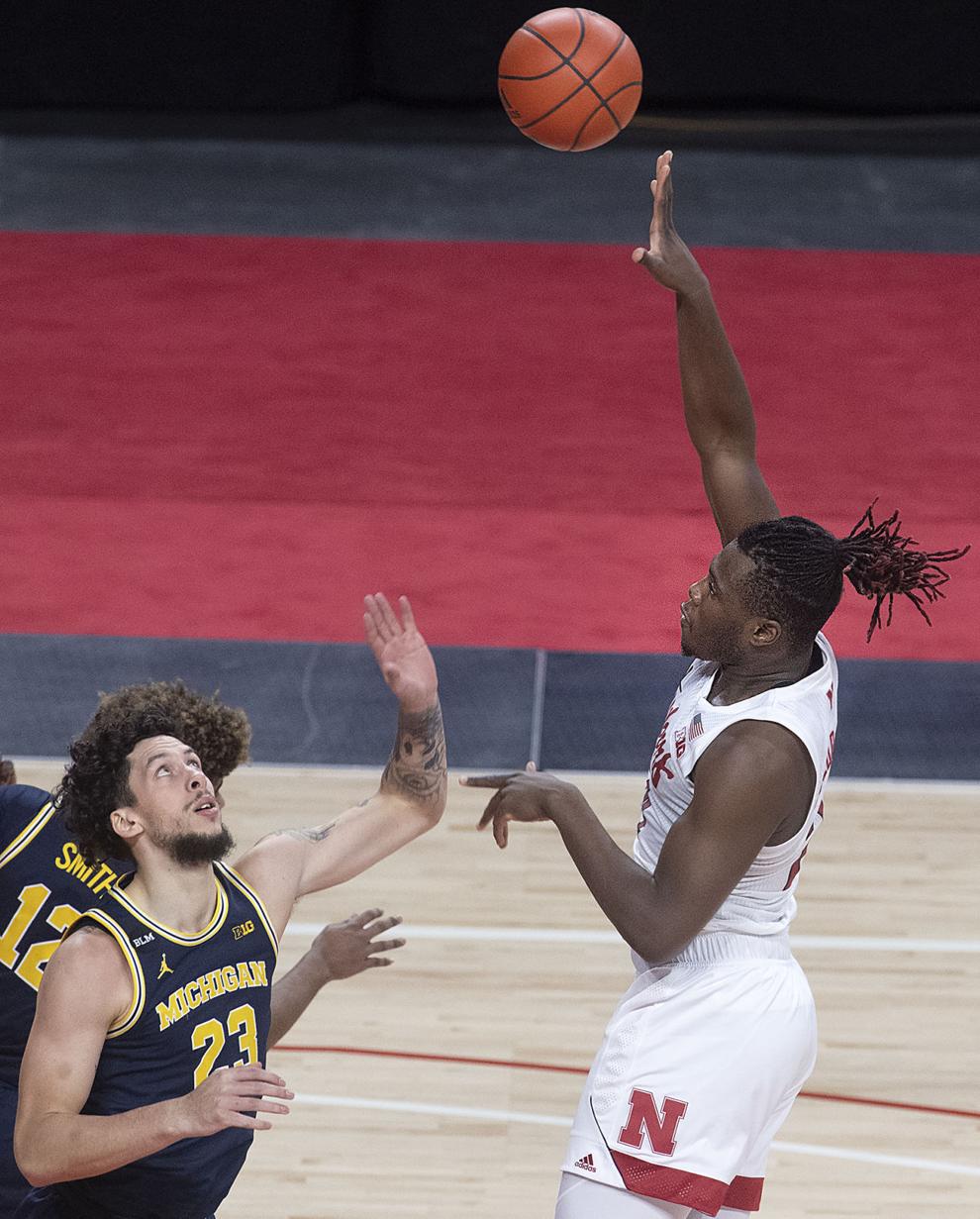 Michigan vs. Nebraska, 12.25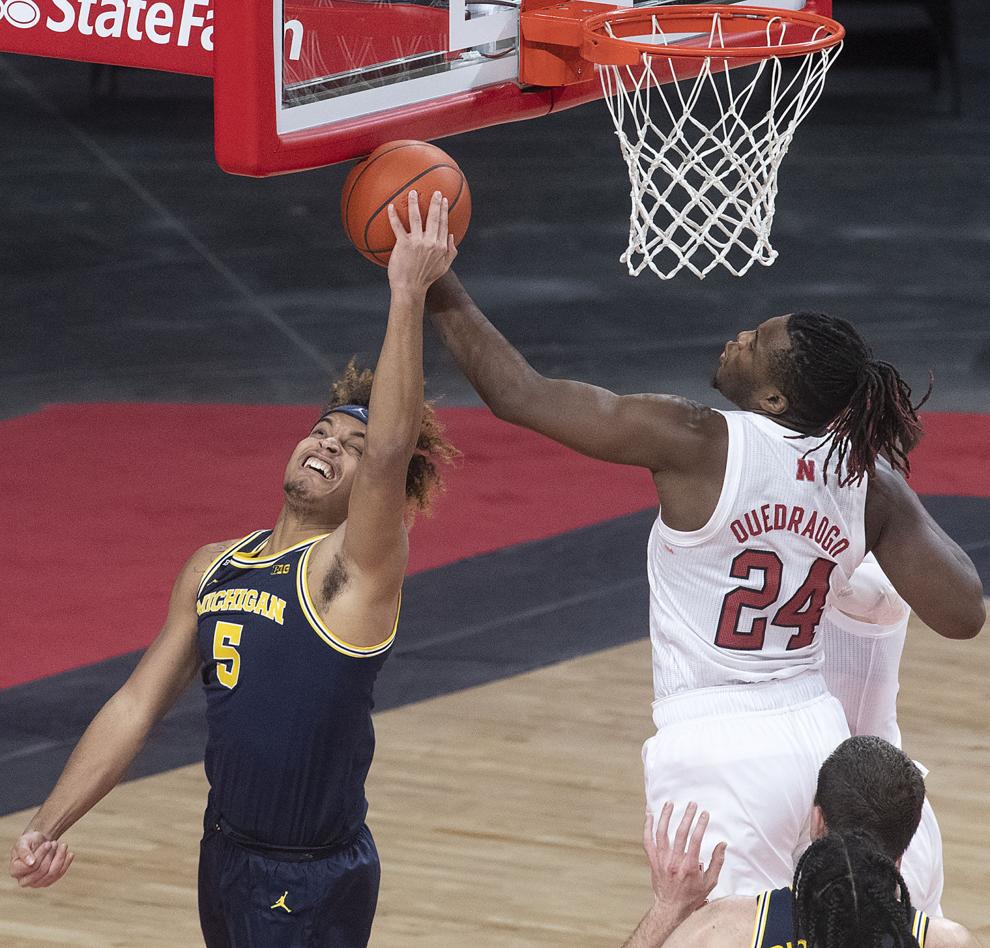 Michigan vs. Nebraska, 12.25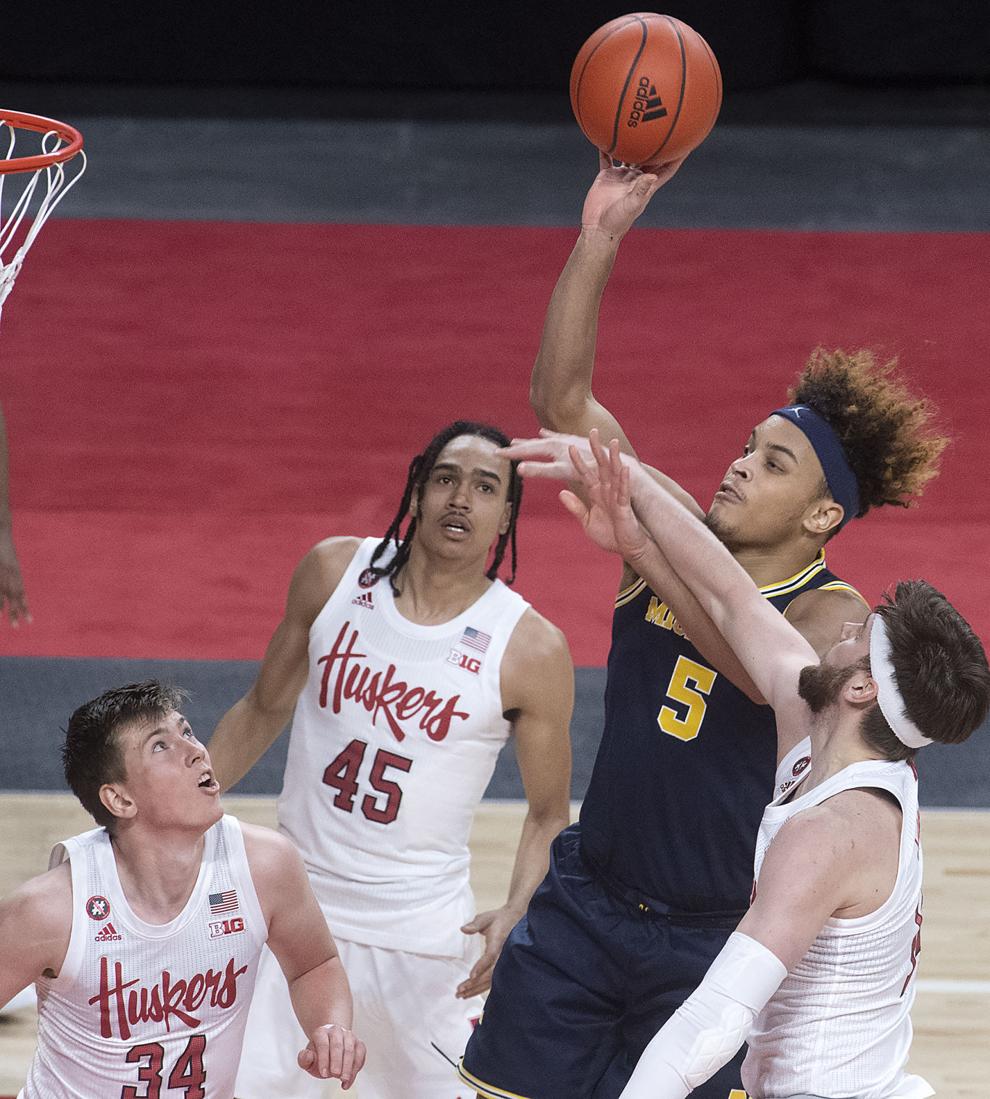 Michigan vs. Nebraska, 12.25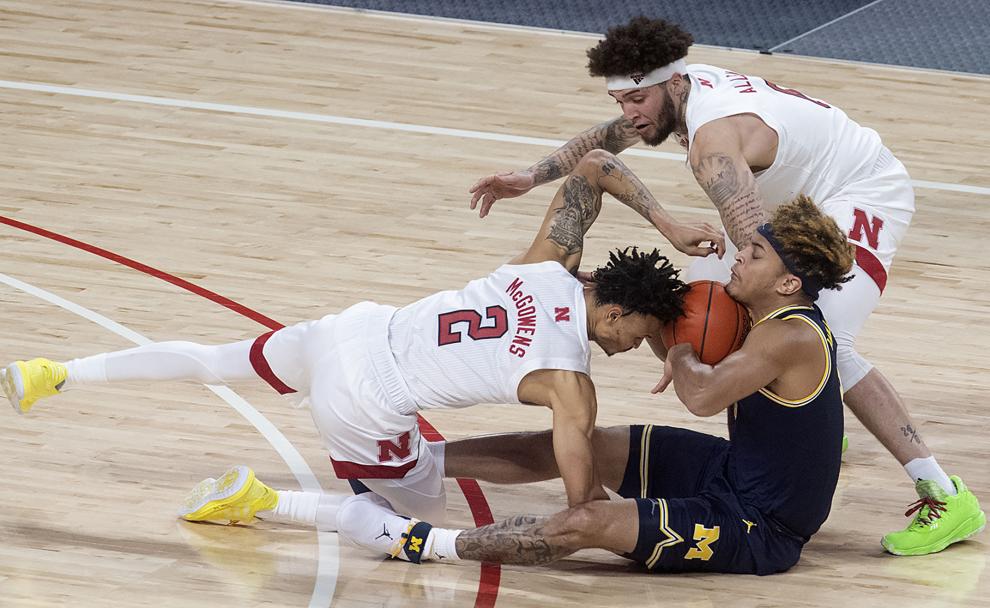 Michigan vs. Nebraska, 12.25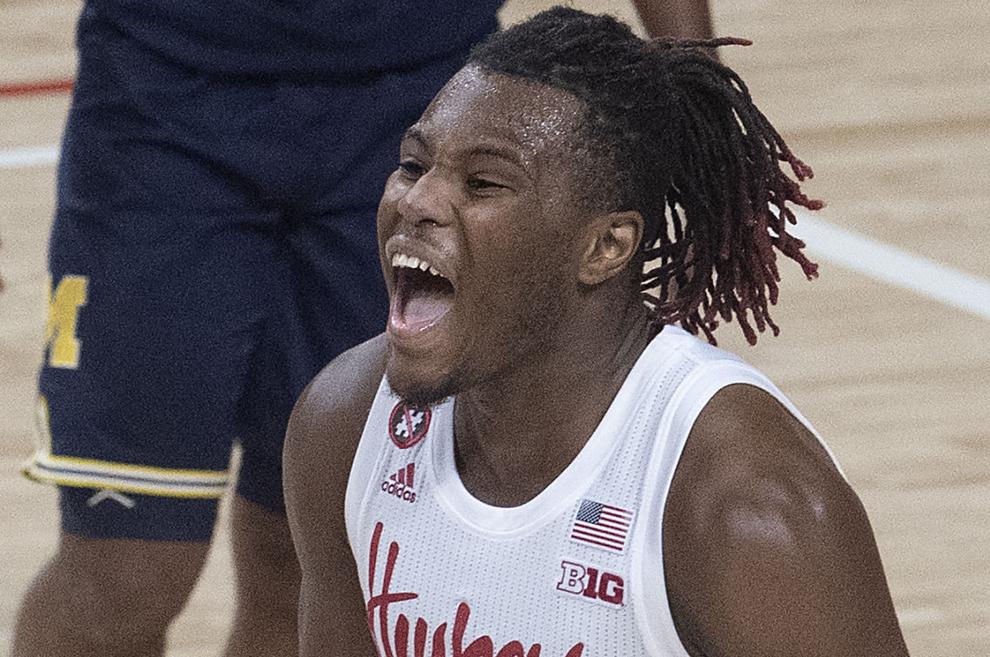 Michigan vs. Nebraska, 12.25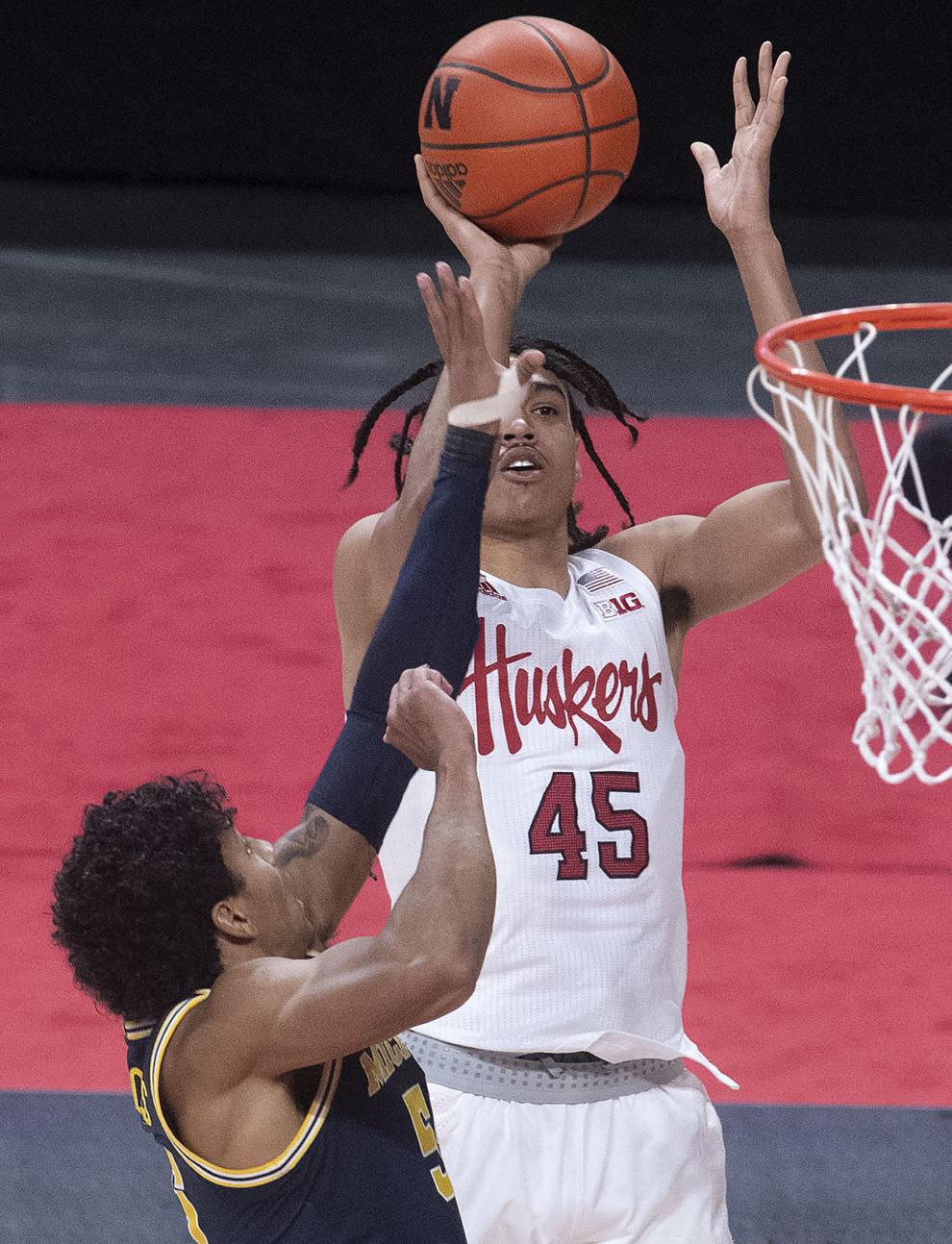 Michigan vs. Nebraska, 12.25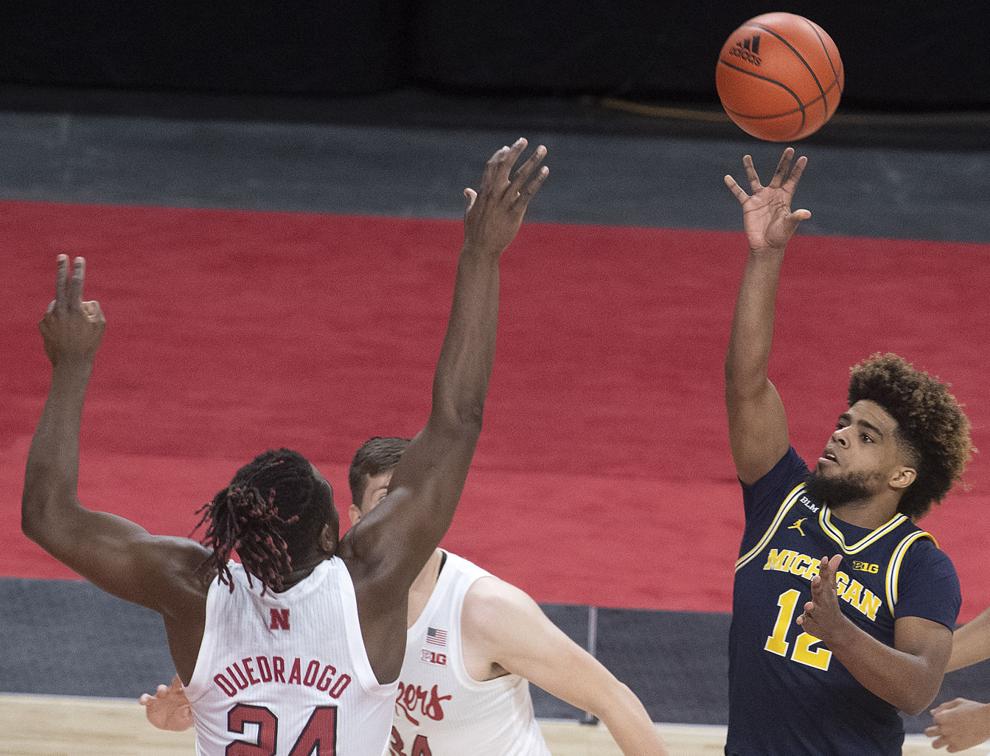 Michigan vs. Nebraska, 12.25