IOWA CITY, Iowa -- Iowa took a risk against the top three-point shooting team in the Big Ten, playing zone for more than 30 straight minutes to end Sunday's game.
It worked. A defense that had allowed nine or more three-pointers made in three consecutive games held Nebraska to 4-for-23 (17 percent) shooting from beyond the arc in the Hawkeyes' 93-84 win.
"We were just in their space," Iowa coach Fran McCaffery said. "In the zone, you can kind of keep them in front of you, see where they are, just be in that space. So if they're going to make a shot, they're going to make a tough shot."
The strategy ran counter to the traditional issues with playing zone — giving up the three-pointer in order to stop a team from scoring inside.
Nebraska went 26-for-42 (62 percent) from two-point range, attacking from the high post or scoring off the dribble. The Huskers drew fouls consistently, another thing a zone is built to avoid.
But there was no success from afar. Glynn Watson, a 44 percent shooter from three, went 0-for-5. James Palmer was also 0-for-5. It was just the second time this season the Huskers made fewer than five threes in a game.
Oddly enough, the only team to make fewer than four threes against Iowa this year is Michigan State (3-for-12), which routed the Hawkeyes 90-68 in early December.
"I thought we had some good looks, but not enough. We had worked on in practice with our playmakers punching gaps ... and we just didn't get it in there enough," Nebraska coach Tim Miles said. "I didn't love our zone attack, and any time you don't make threes, you're going to struggle with that too. Because you've got to throw some in there."
Standing up for a teammate: After a hard foul from Jordan Bohannon sent Palmer to the floor, the Iowa guard and Nebraska forward Isaac Copeland exchanged some words before Copeland was led to Nebraska's bench by his teammates.
That spilled over a few minutes later to Copeland and Nebraska forward Nana Akenten sharing words with Iowa coach Fran McCaffery on the other end of the court.
"If somebody fouls my teammate the way number three — whatever his name is — fouled James, I'm gonna say something," Copeland said. "Let him know it's not just him hitting James. He's got to deal with the rest of us. So I'm just taking care of my teammate."
Foul trouble thwarts momentum: Nebraska's front court depth was in trouble early against Iowa.
Copeland picked up his second foul with 8:24 left in the first half and went to the bench until the final few seconds of the period.
Isaiah Roby followed him at the 6:59 mark after getting his second foul. Tanner Borchardt picked up his second and third fouls 15 seconds apart with a little more than five minutes left in the first half.
That left the Huskers playing with Watson, Palmer and Thomas Allen at the guards, with a front court of Akenten and 6-foot-11 freshman Brady Heiman at forward. Akenten had seven points and five rebounds while Heiman was held scoreless with no rebounds.
That Nebraska got it to the locker room trailing by only four was a small victory. In the second half, partly out of a need for a switch in momentum and partly because of foul trouble, Nebraska went almost exclusively with its 1-3-1 zone down the stretch.
It led to a few Iowa turnovers. It also allowed Bohannon to get loose for his back-breaking threes.
Nebraska Iowa Basketball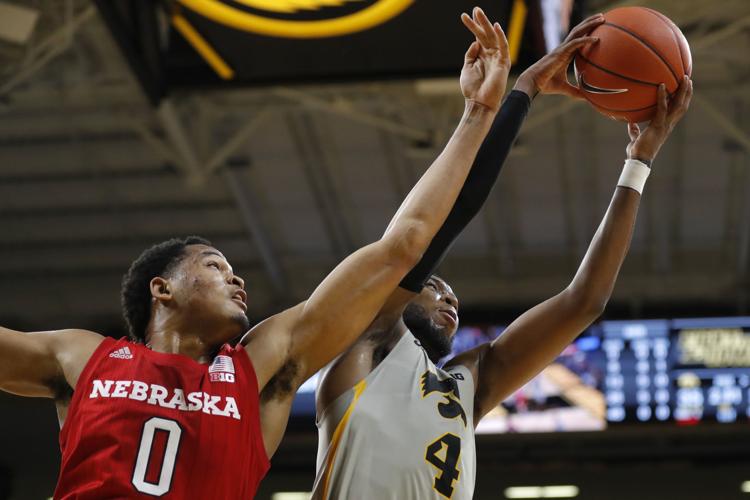 Nebraska Iowa Basketball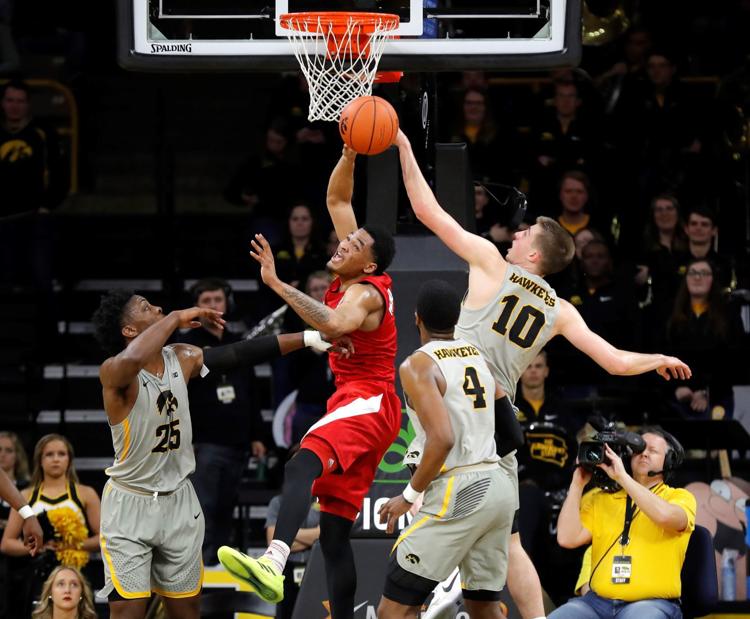 Nebraska Iowa Basketball
Nebraska Iowa Basketball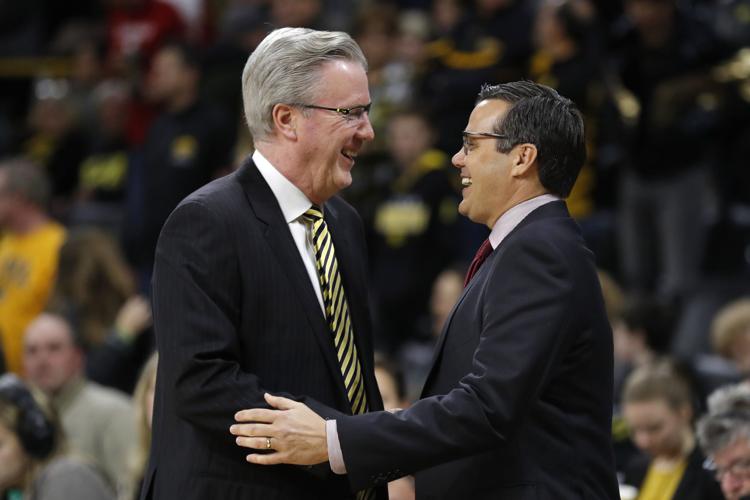 Nebraska Iowa Basketball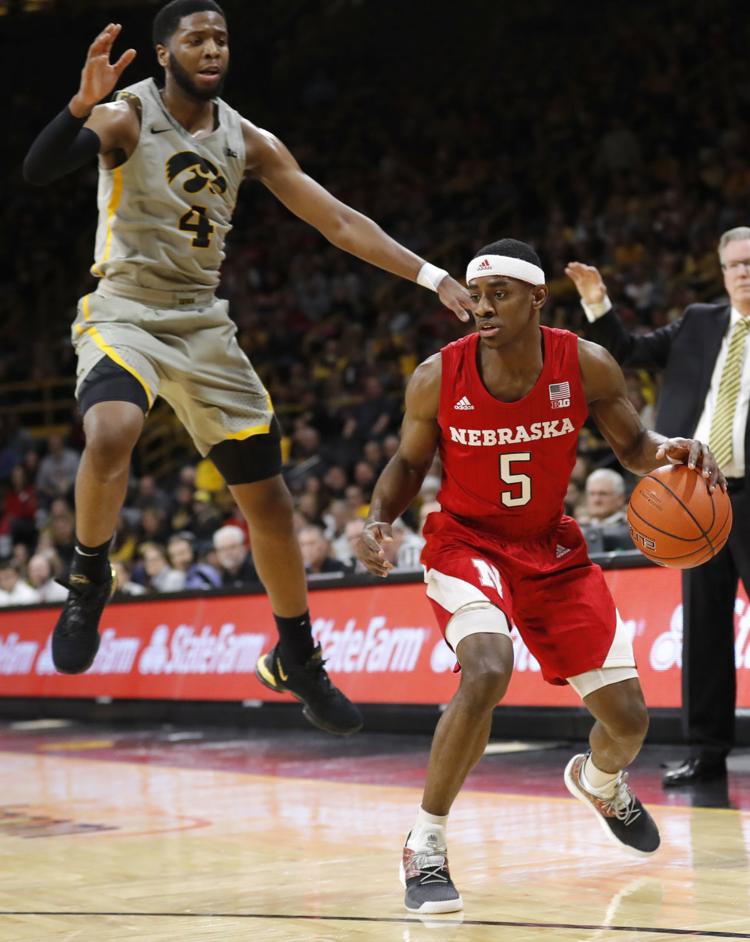 Nebraska Iowa Basketball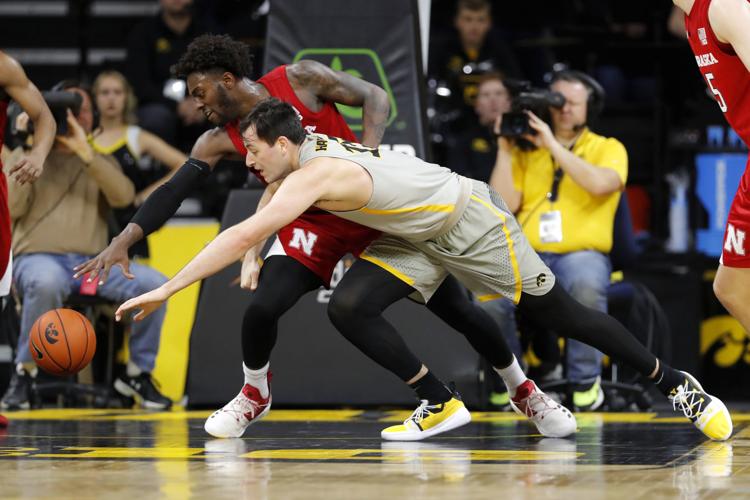 Nebraska Iowa Basketball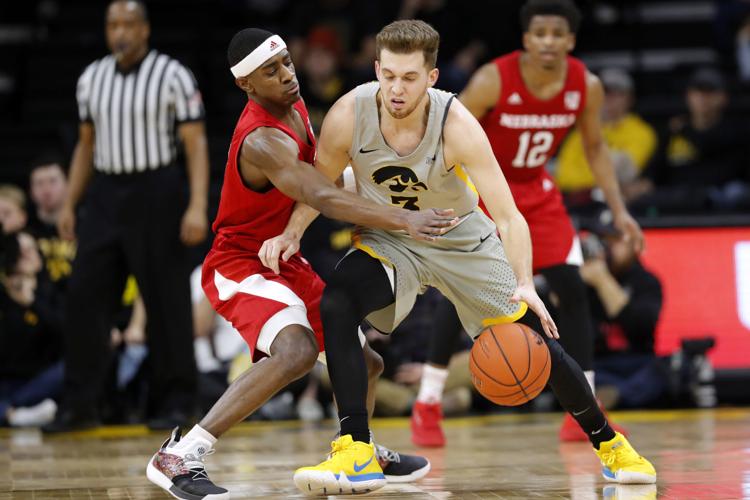 Nebraska Iowa Basketball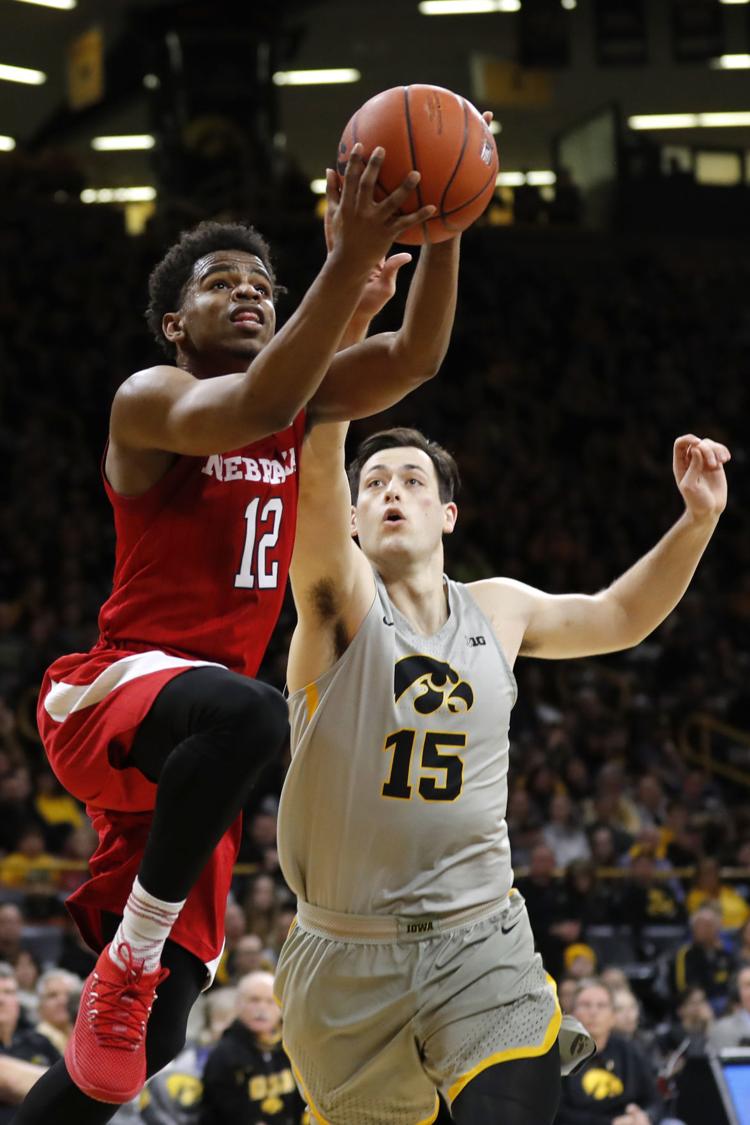 Nebraska Iowa Basketball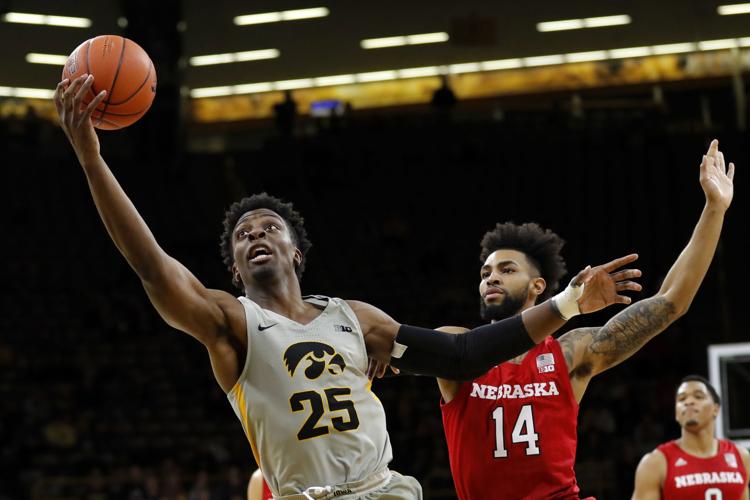 Nebraska Iowa Basketball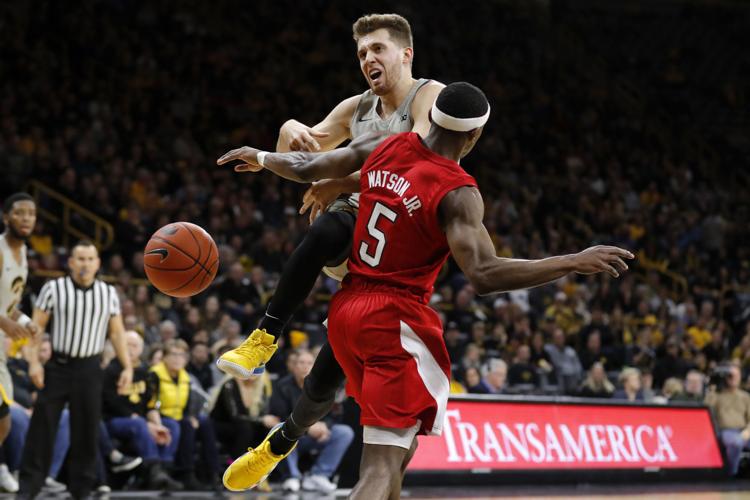 Nebraska Iowa Basketball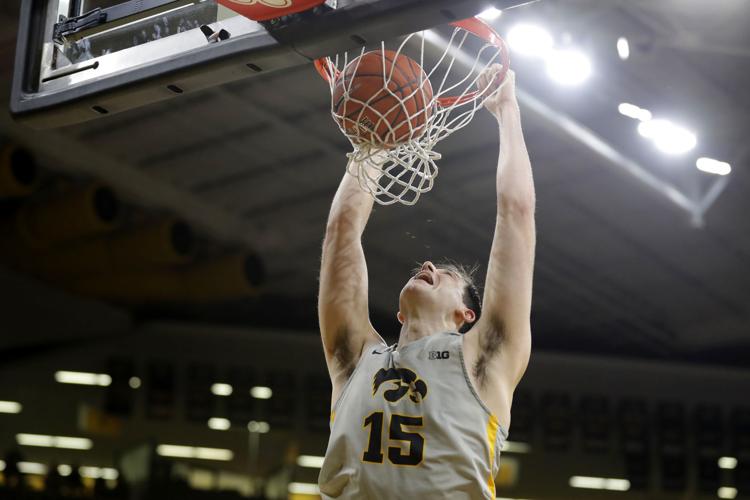 Nebraska Iowa Basketball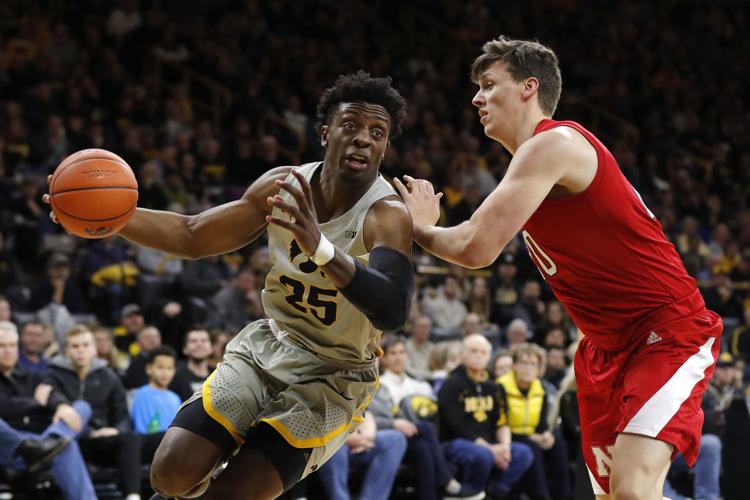 Nebraska Iowa Basketball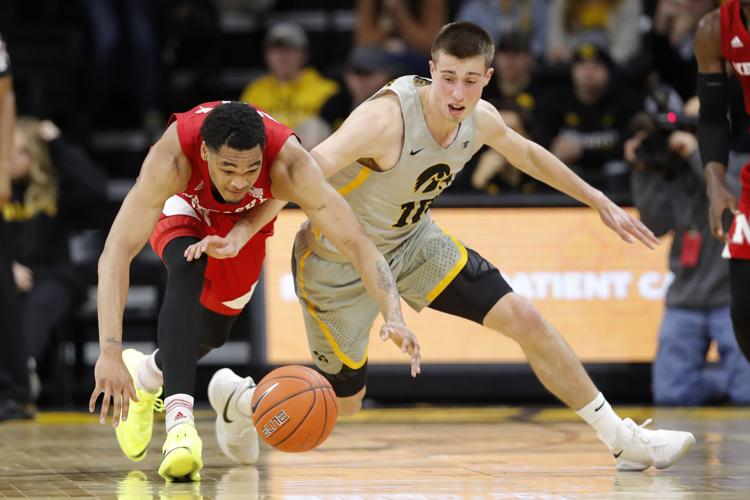 Nebraska Iowa Basketball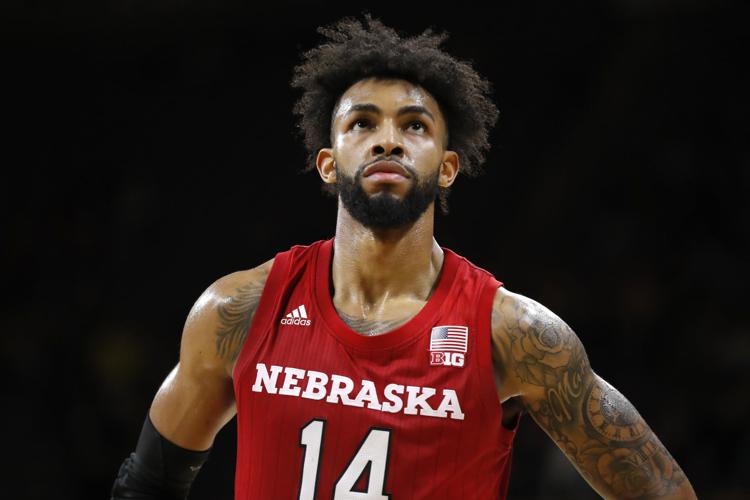 Nebraska Iowa Basketball