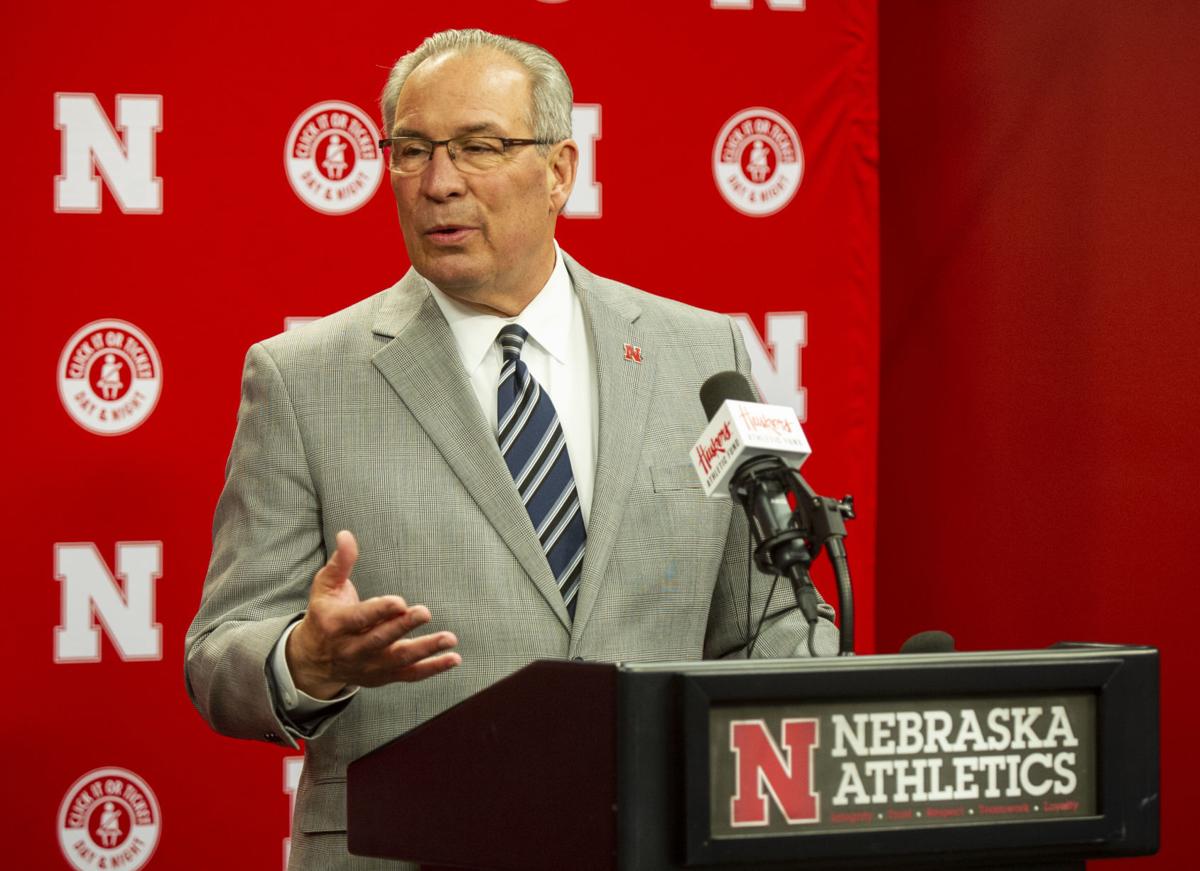 It sure seems like we've seen this movie before, probably because we have.
When Mike Riley was fired as Nebraska's football coach back in 2017, it wasn't exactly a surprise. The Huskers had struggled all season and fallen off a cliff at the end of the year. Nebraska athletic director Bill Moos made the move on Nov. 25, the morning after the Huskers lost to Iowa in the regular-season finale.
Prior to that chilly fall day, Moos made it clear he would wait until the end of the season before making any decisions. Even after an embarrassing loss to Minnesota, Moos stuck to his guns.
He explained part of his rationale Tuesday during a news conference announcing Tim Miles' firing.
"This generation's a little short on patience," Moos said. "Calm down and be patient. Many, many, many times in the end it turns out for the best."
You have free articles remaining.
So it went with Miles this year. Moos was consistent in saying no decision would be made until after the season. Yet there was a vocal segment of people — both locally and nationally — who felt Moos' handling of the situation was uncouth.
Certainly there were differences in the situations. Husker hoops got hot at the end of the year, beating Iowa, winning twice in the Big Ten Tournament and again in the NIT. And while Moos' mind was likely long made up, he stayed true to his word.
"What would that accomplish? I let coaches finish their seasons, unless there's a behavioral issue. And those players were starting to rally. They didn't need to lose focus. The assistant coaches were coaching hard. They didn't need to be worrying about their next job or where they were going to be," Moos said. "I don't think there's any advantage to terminating someone while you're still playing."
There are certainly plenty of parallels to draw between the end of the Riley era and the close of Miles' tenure.
Both coaches were essentially facing "prove it" seasons — Riley under a new athletic director and Miles with a one-year extension to his contract after a 22-win season. Both saw their teams struggle through miserable stretches of play — Riley with losses in six of his final seven games, and Miles with defeats in 11 of his final 14 regular-season games. 
And in both situations, each man's successor seemed clear: Scott Frost in football and Fred Hoiberg in basketball. While Moos said Tuesday he wasn't close to naming a new basketball coach, all signs point to the former Iowa State and Chicago Bulls coach taking the reins in Lincoln.
Every athletic director in the nation has his or her own way of doing business. Just Wednesday, it became known that Alabama hired Nate Oats as its new basketball coach when Crimson Tide AD Greg Byrn said so in a tweet. That came just 13 days after Oats had signed an extension with Buffalo.
There is no one way to do a difficult job. But Bill Moos has his way, and he stuck to it this time around.
"These are the kinds of jobs where everyone questions every move," University of Nebraska President Hank Bounds told the Journal Star this week. "But there's nothing inconsistent about what Bill has said and what he's doing. Bottom line, we hired Bill to do a job. Bill explained to me his rationale. This is about coaches, but it's also about student-athletes. I think we sometimes lose the student-athlete in these issues."