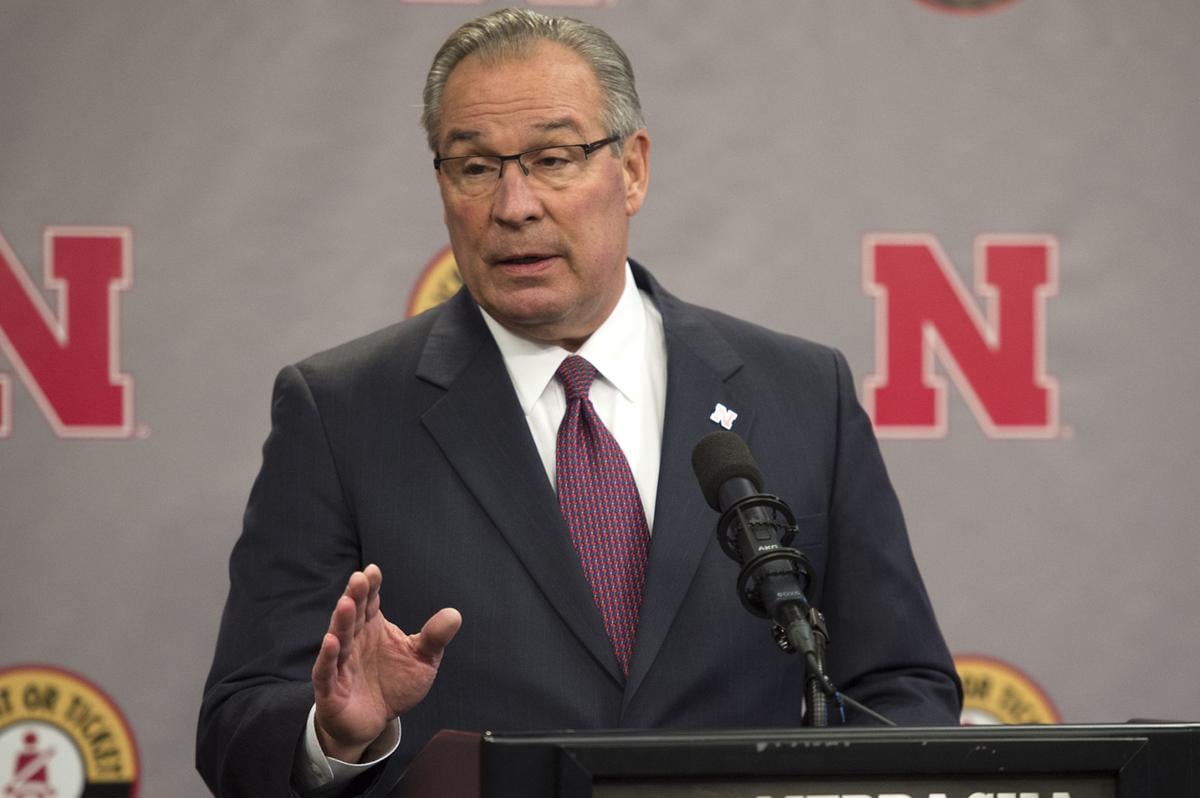 On Tuesday morning, Bill Moos' bosses felt the need to reiterate their support for the job he's done so far as Nebraska's athletic director.
On Wednesday night, Moos made it clear he supports men's basketball coach Tim Miles and will make no decision regarding his future here until after the Huskers wrap up their season.
"Tim Miles is our basketball coach. I support him," Moos said during his monthly appearance on the "Husker Sports Nightly" radio program. "I want to win every game from here on out; I think we're capable of that. It's unfortunate that we have some injury things that we're concerned with now, but we need to bounce back and play well, and we can still have a very, very good season."
Nebraska, of course, has lost four straight games — including three at home — and dropped six of eight in January to drop to 13-8 overall and 3-7 in the Big Ten. During a Saturday loss to Ohio State, as Moos referenced, NU lost senior forward Isaac Copeland for the remainder of the season to a torn left ACL. Still, Moos believes the team can finish strong.
"I will not disrupt that and I support Tim and his staff and our great players and everything we're doing right now," Moos said. "Then we'll assess it at the end of the year. That's always been my practice."
You have free articles remaining.
Moos also was asked about the short lists of coaching candidates he keeps in his drawer — a popular line of questioning when he was first hired and immediately set about evaluating Mike Riley's football program — and whether he's got one for basketball.
He does, but not because Miles' team is struggling.
"You never know when a coach may be leaving, whether they want to or maybe they need to," Moos said. "I always like to be prepared to get out and get a replacement made as fast as possible. When I was at Oregon and Mike Belotti was my head coach in football, I had that list assembled with three or four top names because in one season after the Ducks finished second in the nation, he was offered the jobs at Ohio State, USC and Notre Dame. I had to be ready in the event that he left. He was also being courted by some NFL teams."
An aside: Before the 2001 season, which Moos is referencing, USC hired Pete Carroll, Ohio State hired Jim Tressel and Notre Dame kept Bob Davie for a fifth and final season before firing him and hiring Tyrone Willingham.
Moos has already replaced four coaches since arriving on campus in October 2017.
"I'm not going to say that there's going to be more because I love our coaches, but they know what's expected of them," he said.