Fred Hoiberg's contract with Nebraska features a $1 million retention bonus if Hoiberg is still the Huskers' coach on July 1, 2020, and a hefty buyout if he leaves for another NCAA Division I program, according to the memorandum of understanding document released Friday afternoon by the university.
The memorandum of understanding lays out the material terms of the contract, which will be finalized by Nebraska's Board of Regents sometime in the coming days. Hoiberg signed the document on March 29, three days after Tim Miles was fired.
Hoiberg will be paid a base salary of $2.5 million his first season, $3 million his second season and $3.5 million each of the five remaining years of his contract, which runs through March 31, 2026, or NU's final game of the 2025-26 season.
In addition to the $1 million retention bonus, Hoiberg will be paid $500,000 if employed on March 31, 2024, and another $500,000 if employed on March 31, 2025.
The language of Hoiberg's contract would also make it financially difficult for the coach to leave for another Division I job in the first five years of his deal.
If Hoiberg were to resign at Nebraska for another DI job, he would owe Nebraska $11.5 million after Year 1, $10.25 million after Year 2, $8.75 million after Year 3, $7 million after Year 4 and $5.25 million after Year 5.
However, if Hoiberg were to resign for a basketball position (coaching or executive position) outside of NCAA D-I (i.e. the NBA), he would owe Nebraska $2.5 million after Year 1, $2 million after Year 2, $1.5 million after Year 3, $500,000 after Year 4 and $250,000 after Year 5.
In either scenario, Hoiberg would not owe the school anything should he leave in Year 6 or Year 7 of his deal.
As revealed Tuesday by Nebraska director of athletics Bill Moos, Hoiberg will have a $1 million pool from which to pay his assistants. Those three assistants will each receive two-year contracts.
The only assistant currently under contract, Matt Abdelmassih, will be paid $380,000 per year. That's $123,800 more than Tim Miles' top assistant, Michael Lewis, made last season.
If Hoiberg does what he was brought here to do — compete for Big Ten championships and win in the NCAA Tournament — he will receive multiple bonuses.
Nebraska will pay Hoiberg $100,000 for winning the Big Ten regular-season and/or tournament title.
He will get $150,000 for appearances in the NCAA Tournament, plus the greater of: $30,000 if NU makes the round of 32; $40,000 if NU makes the Sweet 16; $55,000 if NU makes the Elite Eight; $75,000 if NU makes the Final Four; and $300,000 if NU wins the national championship.
There are also the smaller accouterments standard in most coaching contracts — 20 hours of university-funded private air travel per year; 10 men's basketball season tickets and six football season tickets; and university-funded travel for immediate family members to attend a minimum of eight regular-season road games and all postseason games.
On winning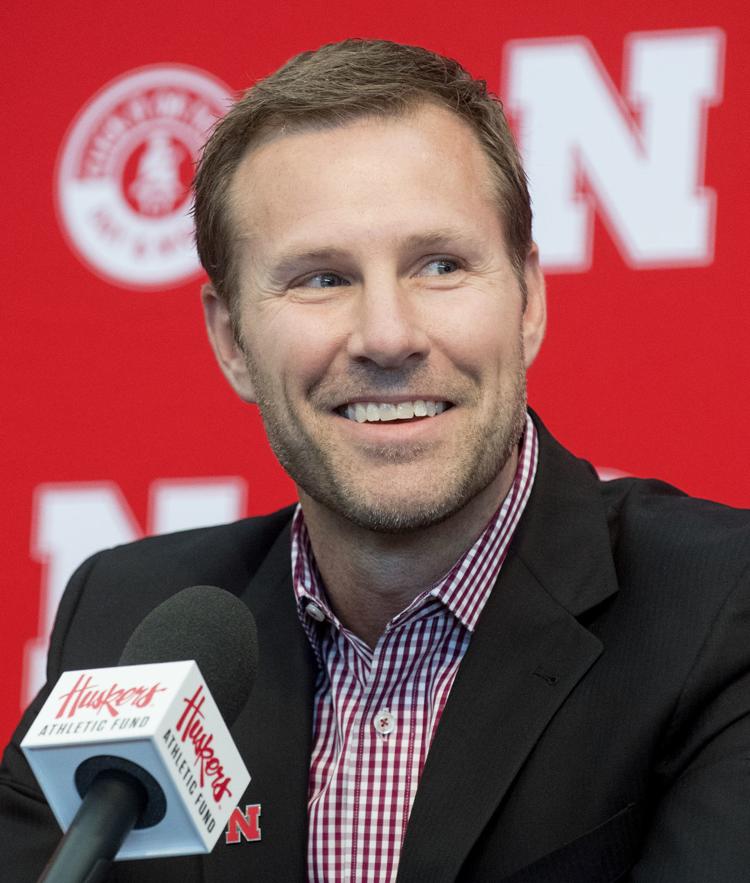 "I wouldn't have taken this job if I didn't expect to turn it around and win consistently."
On his time not coaching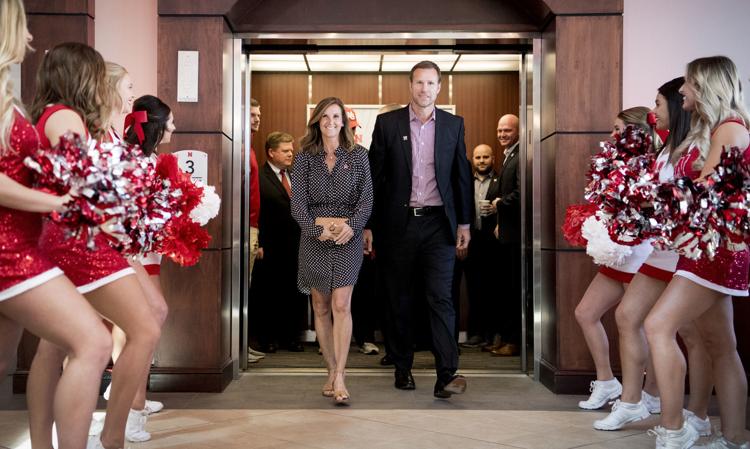 "I said, well, I am sitting here at my table doing my puzzle in my robe and watching 'The Price is Right.' It's pretty good! I liked it."
On this being his last stop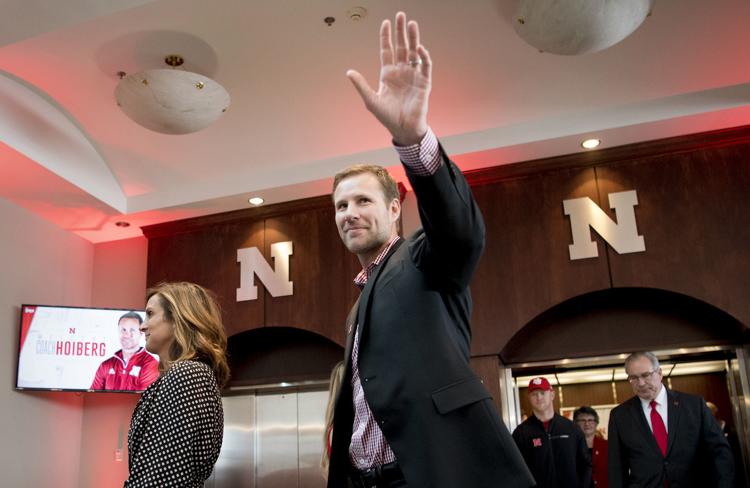 "We just came to this final decision about four days ago that we were actually going to do this, contrary to the rumors that were out there that this thing has been done for awhile. It hasn't. One thing my wife and I talked about is we want this to be our last stop. And we're excited about this."
On playing in the NBA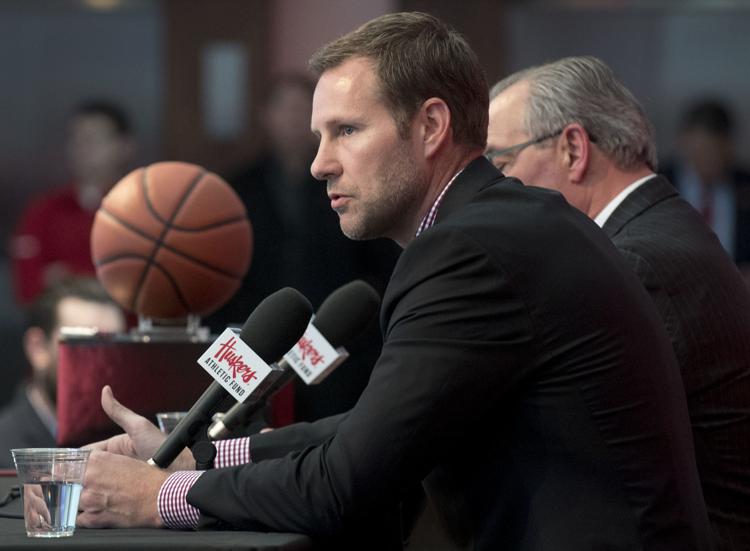 "I was fortunate enough to play 10 years in the NBA, and I didn't play because I was the most athletic. I didn't play because I was the most gifted. The reason I played was because I was the hardest worker. Nobody was going to out-work me. That's how I got to that level, and that's what I'm going to demand and expect out of our players, is to go out every day and give everything we can and put an exciting product on the floor that will make our fans proud."
On turning the program around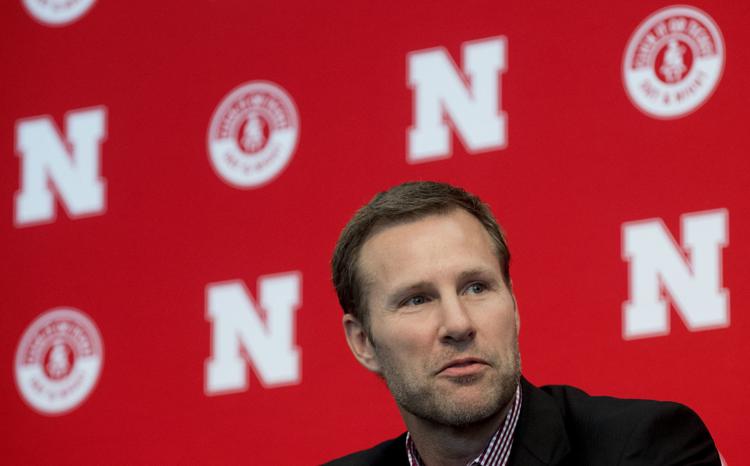 And I talked about Tim (Miles) earlier, he did a great job of making basketball exciting here at Nebraska. And again, it's a hard job now to go out and be a consistent winner. And that's what we're going to strive to do."
On his offense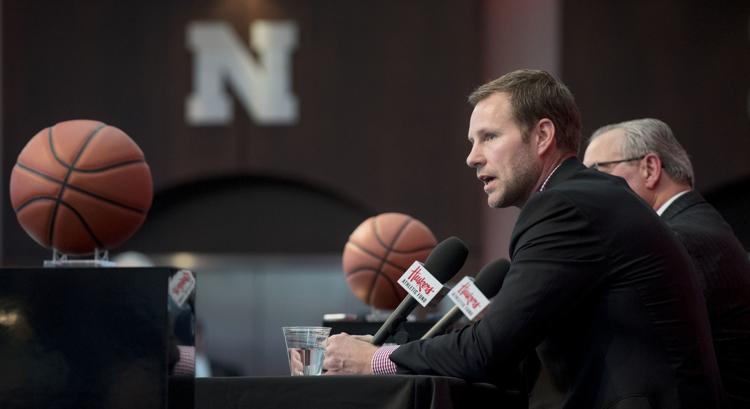 So I've done it different ways but the one thing that is consistent is the fast-paced, exciting brand of basketball that we want to play. And again, you have to be in great shape to do that, you have to have the right personnel to do that.