The final three basketball games of Nebraska's season are spaced out over 11 days, starting with a Thursday trip to Michigan.
That's given Tim Miles and his staff plenty of time to preach the power of sticking to it, the Huskers coach said Tuesday night during his appearance on "Sports Nightly."
"Here's what I told them today: The most difficult times have to bring out the best in you, not the worst in you," Miles said. "And oftentimes, in the most difficult times, it's easy for the worst to come out — overreact or get frustrated or overwhelmed and do nothing.
"But what is the best in you? And that's what I asked our guys. Where do we go and get you at your best?"
Times have certainly been tough. A 75-72 home loss to No. 15 Purdue gave Nebraska (15-13, 5-12 Big Ten) its ninth defeat in its last 11 games, and 11th in its last 15. What remains are road trips to the No. 9-ranked Wolverines and No. 6 Michigan State and a regular-season finale at home against No. 22 Iowa.
Quad 1 games, all three. And while the odds are long, they still provide the Huskers with an opportunity. That fact surprised even Miles recently.
"I was laughing the other day. I'm mostly unplugged, but occasionally, I'll scroll through (Twitter)," Miles said. "Joe Lunardi (ESPN bracketologist) had something in there, and it said: first four out, Nebraska. And I'm like, 'We're still on anybody's radar right now? How is that possible?'"
Nebraska's strong work earlier in the season still has given it even the faintest of hope. It's now up to the Huskers to find a way to realize that hope, Miles said.
"If we can just do enough to do something. Whether it be the NCAA or whatever," Miles said. "You're not going to go to your guys and say, let's play in the NIT. They don't want to hear that; nobody wants to hear that. But let's go be as good as you can be."
Miles also touched on the roster hits Nebraska has taken going back to last spring that have taken their toll on NU's depth and played a role in 2019's slide.
Center Jordy Tshimanga transferred in late July, a few months after highly sought-after guard Xavier Johnson asked for his release after former NU assistant Kenya Hunter left for Connecticut. Add in the season-ending injuries to Isaac Copeland (against Ohio State) and freshman Karrington Davis (in October).
Johnson is currently averaging 16 points per game for Pitt. Davis, Miles said, is already one of Nebraska's strongest players, and the only one on the roster bench pressing more than 300 pounds. The coaching staff expected the forward to be in the rotation had he stayed healthy.
"So when you take four of those guys out of there, and then you've got the Big Ten as good as it is, that's how these things happen," Miles said. "It's not an excuse, it's just a fact. There's no doubt missing a big body has been an issue."
1. Michigan State (23-5, 14-3 Big Ten)
Really impressive performance from the Spartans, pulling away late to beat Michigan in Ann Arbor. If Cassius Winston didn't lock up Big Ten Player of the Year with his performance — 40 minutes played, 27 points, eight assists — he at least put his hands around the trophy. Sparty was holding Michigan to 23 second-half points until the Wolverines scored 10 in the final 44 seconds. 
Up next: at Indiana Saturday; vs. Nebraska March 5
2. Purdue (20-7, 13-3)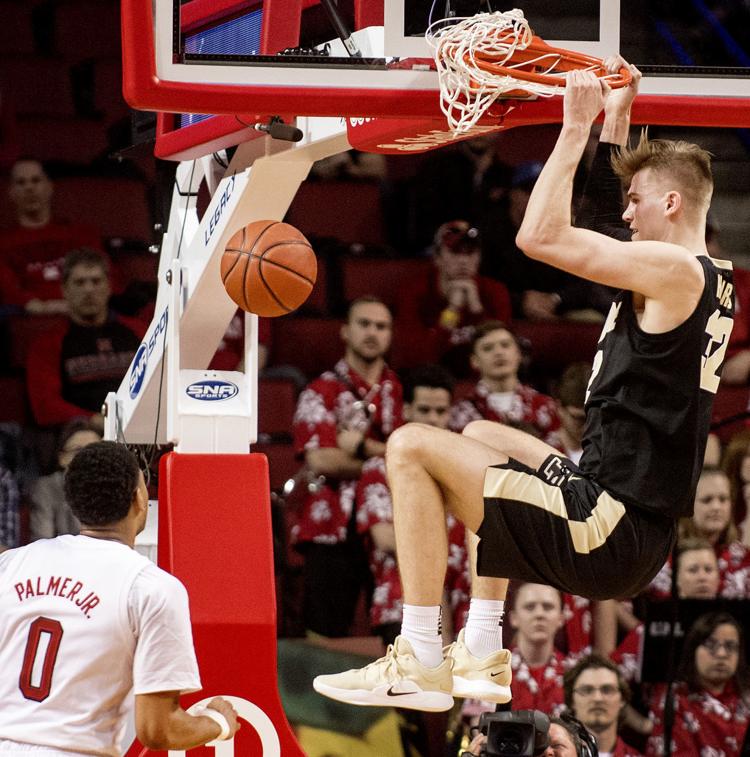 The Boilermakers' trip to Nebraska included staying an extra night to ride out the blizzard, and being ushered into the lobby of their hotel in the middle of the night because of a small fire. Small price to pay for a road conference win, of which Purdue got two last week. Win probabilities for the Boilers in their last four games, according to KenPom: 89 percent, 80 percent, 65 percent, 72 percent.
Up next: vs. Illinois Wednesday; vs. Ohio State Saturday
3. Michigan (24-4, 13-4)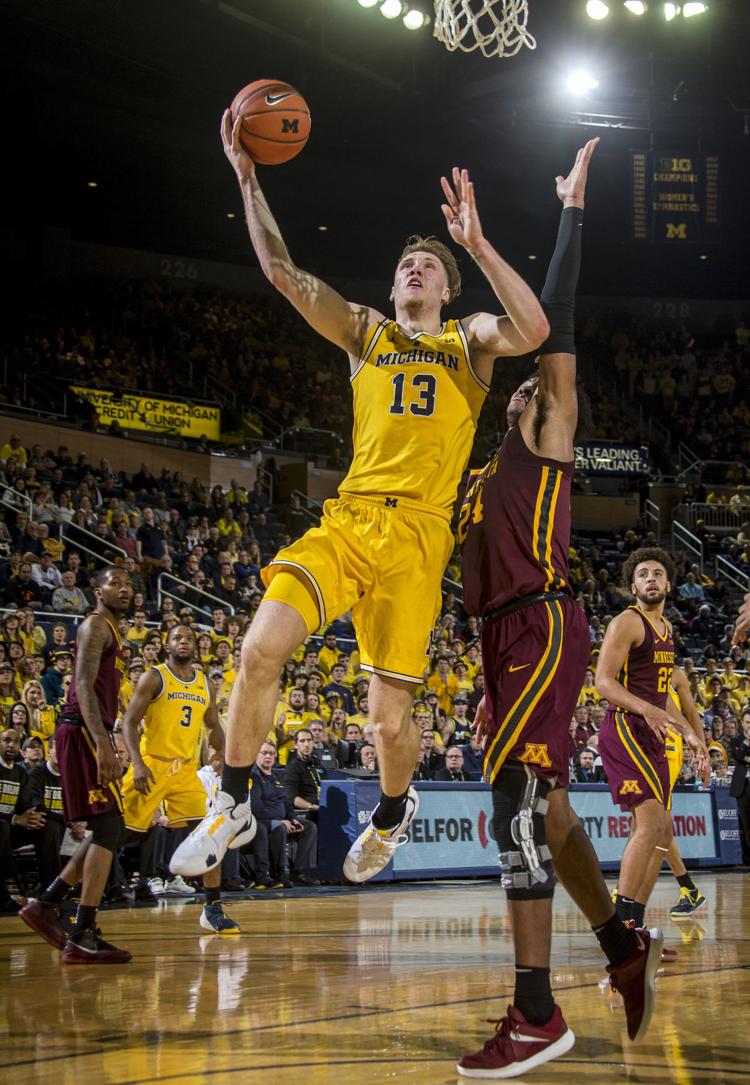 Michigan is "just" 4-3 in its last seven games with perhaps the most difficult remaining schedule among Big Ten teams. The Wolverines weren't going to stay perfect forever, but the offense must improve if Michigan is to make a run deep into March. The maize and blue have fallen to 133rd in the nation in effective field goal percentage, according to KenPom.
Up next: vs. Nebraska Thursday; at Maryland Sunday
4. Wisconsin (19-8, 11-5)
It remains wild that Ethan Happ, having a historical season by statistical standards, can't be on the court at the end of close games. He broke a string of 11 consecutive missed free throws with a make against Northwestern Saturday. Happ is averaging 17.7 points, 10.2 rebounds and 4.7 assists per game. If he maintains those numbers, he would join Ben Simmons as the only college players in the last 20 years with those averages.
Up next: at Indiana Tuesday; vs. Penn State Saturday
5. Maryland (21-7, 12-5)
Bruno Fernando's tip-in lifted the Terrapins to their first road win over a ranked team in their last 19 tries with a 66-65 victory at Iowa. Maryland has a really nice opportunity to bolster its NCAA Tournament seeding with three games remaining against top-60 NET teams, two of them at home.
Up next: at Penn State Wednesday; vs. Michigan Sunday
6. Iowa (21-6, 10-6)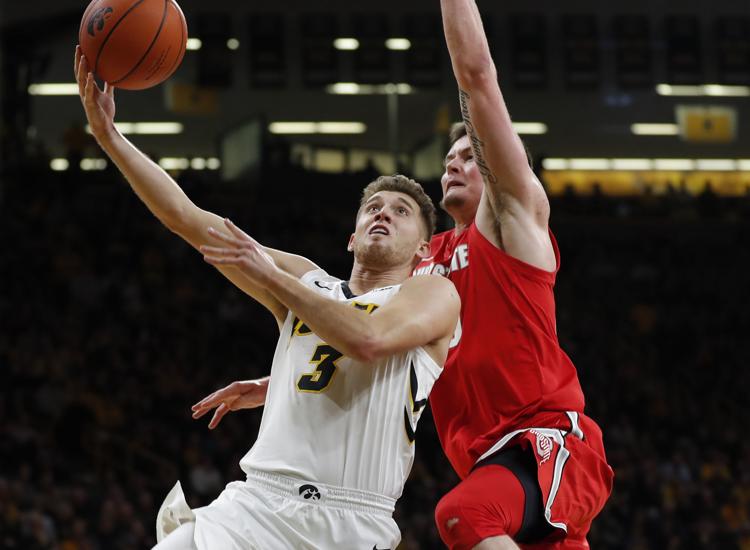 After seeing its ridiculous run of late-game luck seemingly run out against Maryland, Iowa got a bonkers performance from Jordan Bohannon down the stretch to beat Indiana 76-70 in overtime Friday night. The guard hit a game-tying three with 28 seconds left in regulation to get the game to overtime, then made three more triples in the extra period, including the dagger with 20 seconds left. Iowa's last five games have been decided by a total of 15 points. 
Up next: at Ohio State Tuesday; vs. Rutgers Saturday
7. Illinois (10-17, 6-10)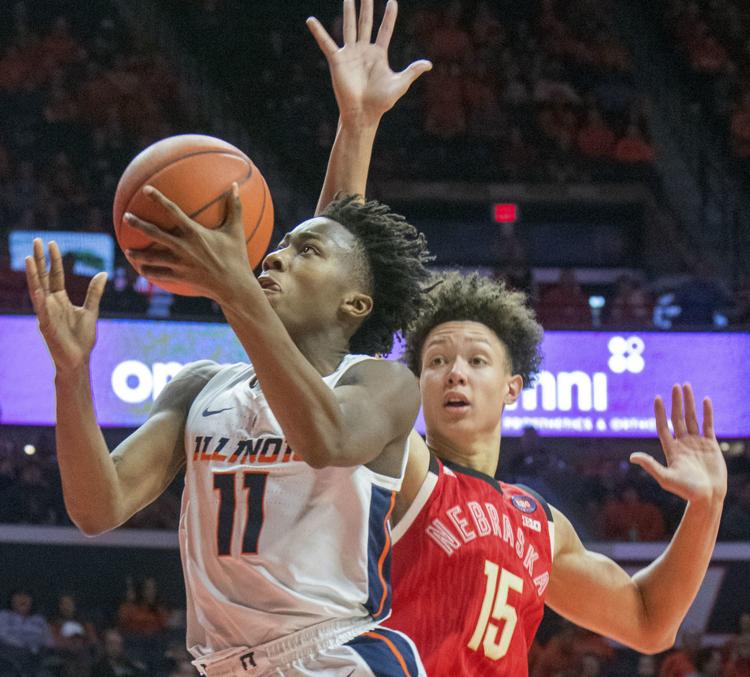 Two straight losses have cooled the jets some, but this is still a team no one will want to face at the Big Ten Tournament. Tough break on the schedule, with its two toughest remaining games (Purdue, Penn State) on the road. It will be interesting to see if Illinois' preferred style — pressure defense and uptempo offense — can be sustainable year-in and year-out in the Big Ten.
Up next: at Purdue Wednesday; vs. Northwestern Sunday
8. Ohio State, (17-10, 7-9)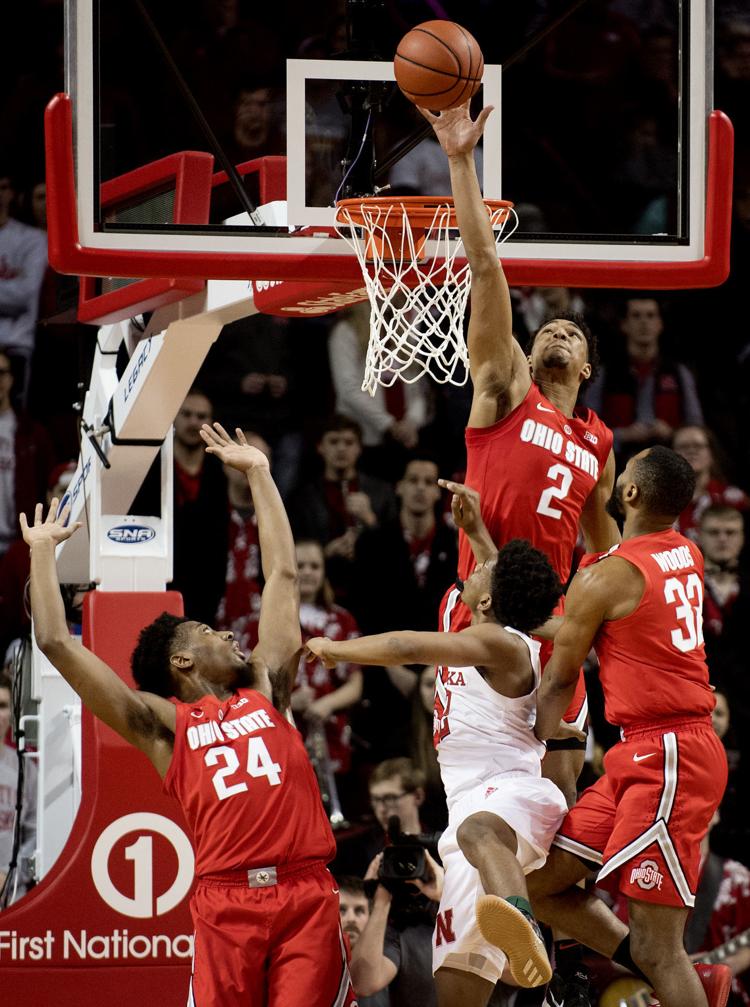 Lost three of its last four, with the only victory coming at home against an anemic Northwestern squad. Only two teams — Indiana and Northwestern — are averaging less points per game in Big Ten play than the Buckeyes. OSU still has some work to do if it wants to be in the conversation for an at-large NCAA bid.
Up next: vs. Iowa Tuesday; at Purdue Saturday
9. Minnesota (17-11, 7-10)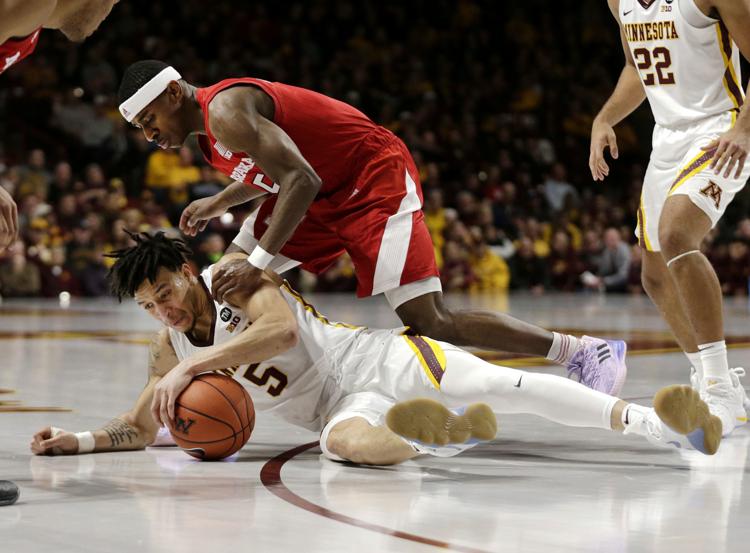 On an even worse slide than Ohio State, with seven losses in its last eight games. The only win for the Gophers in that stretch is against an Indiana team that wanted the season to be over a week or two ago. With two road games left, and the only remaining home game against Purdue, there's a better-than-decent chance the Gophers head into the Big Ten Tournament on a five-game losing streak.
Up next: at Northwestern Thursday; vs. Purdue March 5
10. Penn State (11-16, 4-12)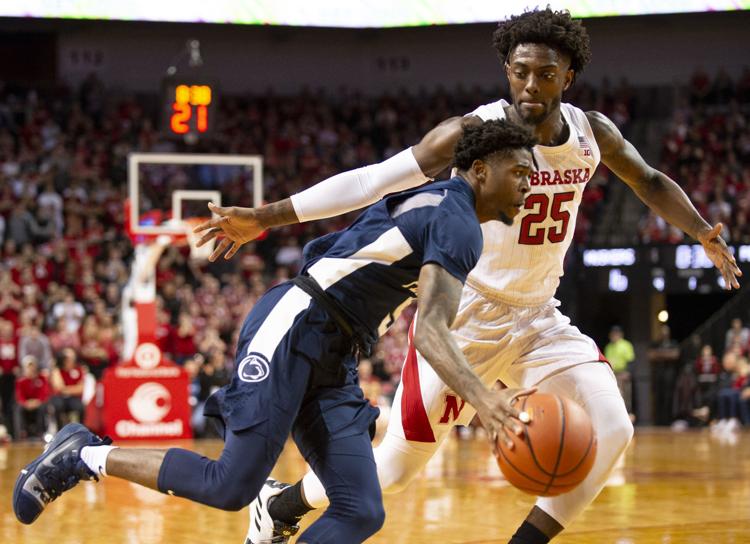 That Pat Chambers didn't lose this team in the throes of a 0-10 start to league play speaks volumes, and now the Nittany Lions are reaping the rewards of staying the course. Penn State has won three of its last four and four of its last six, scored a season-high 95 points against Nebraska, and knocked off surging Illinois on the Illini's home court its last time out over the last three-plus weeks.
Up next: vs. Maryland Wednesday; at Wisconsin Saturday
11. Rutgers (13-14, 6-11)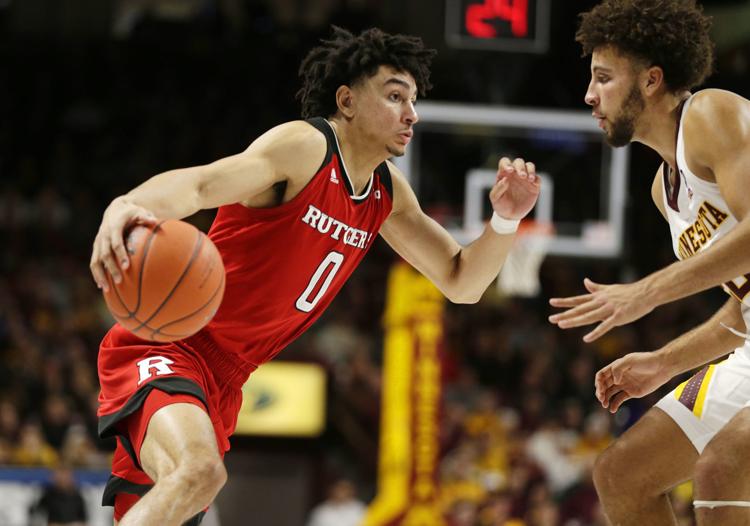 The Scarlet Knights keep getting better while playing in the toughest league in the country. They have good size inside, and Geo Baker is turning into the kind of player who can close out games. No one is mistaking Rutgers for a postseason team, but the groundwork has been laid for continued improvement.
Up next: at Iowa Saturday; vs. Penn State March 6
12. Nebraska (15-13, 5-12)
It looks like the Huskers will have to win at least two of their final three games — and get some help — to avoid the play-in round of the Big Ten Tournament. Thanks to tiebreakers, Nebraska (currently 11th in the conference) likely wouldn't rise above a No. 12 seed with less than two victories. A stretch of games that at one time looked like a potential boon to a team bidding for a NCAA Tournament spot has now become a march against long odds just to finish in the top 10 of the Big Ten standings.
Up next: at Michigan Thursday; at Michigan State March 5
13. Indiana (13-14, 4-12)
Seven of Indiana's 12 losses during its current 1-12 run are by single digits. The Hoosiers scored just 46 in a home loss to Purdue, then led Iowa virtually the entire way before losing in overtime in Iowa City three days later. Indiana has found just about every way there is to lose a game. It also has the most perplexing win of the year, at Michigan State, keeping it from a 13-game losing streak.
Up next: vs. Wisconsin Tuesday; vs. Michigan State Saturday
14. Northwestern (12-15, 3-13)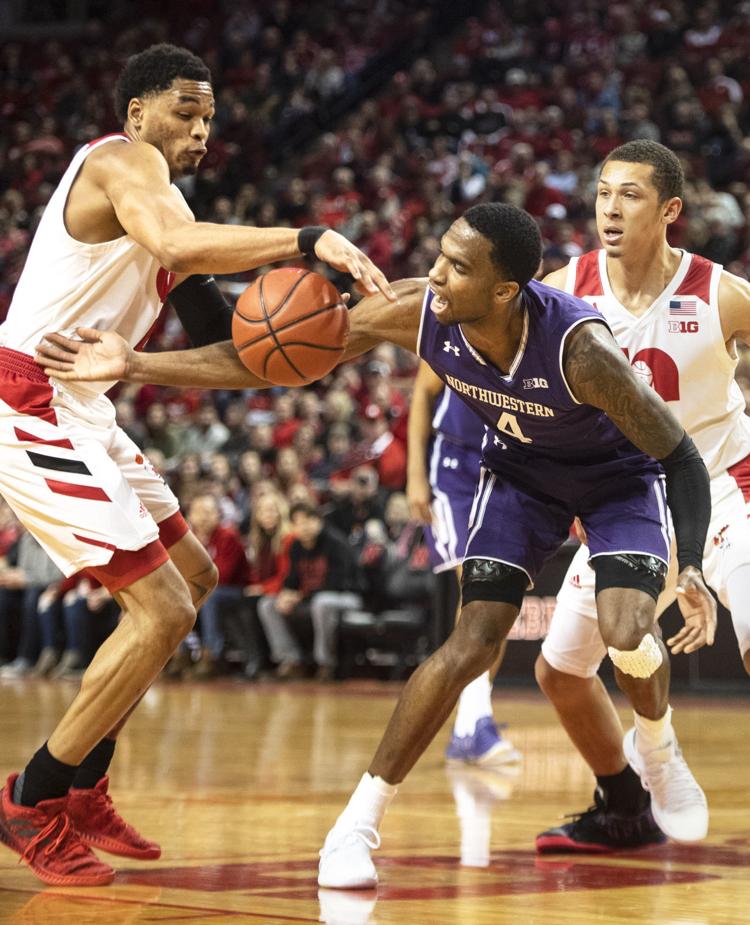 Dererk Pardon and Vic Law are great, and their legacy at Northwestern is secure. It's a shame they haven't gotten more help this season, one in which the Wildcats have almost actively tried not to score points. They're averaging a paltry 59.9 points per game while ranking 287th nationally in raw tempo (possessions per 40 minutes) and 283rd in raw offensive efficiency (points per 100 possessions) according to KenPom.
Up next: vs. Minnesota Thursday; at Illinois Sunday