MINNEAPOLIS — The feeling on a cold Wednesday night near downtown was that the Nebraska men's basketball team let one get away.
It counts as a loss, just the same as the 18-point defeat to Texas Tech a couple weeks ago. But the 85-78 defeat at the hands of the Golden Gophers hurt in a way that only a few games each season do.
The Huskers had this game in their hands. Then they quit scoring and quit coming up with stops while seeming to lose the aggressiveness that had carried them to a 13-point lead with 17 minutes left.
Creighton looms Saturday, another big test for a team seemingly still somewhat fragile in big moments. There is still plenty to be built before conference play picks up again in January. It's up to NU to make sure things don't crumble.
Tough tech: Tim Miles called the technical foul on Isaac Copeland with 10:32 remaining a "weak" call.
It was unclear initially in the arena what triggered the technical, but replays appeared to show Copeland grabbing the ball out of the basket and tossing it toward the baseline, where it struck a Minnesota player.
"They said he threw the ball at the opponent," Miles said. "And I just saw it on tape, and if that's throwing the ball, what the hell?"
Copeland called the play a "mistake" after the game.
"I know what I did," the senior said. "So that's on me."
Weak or not, the call seemed to shift momentum to the Gophers. Nebraska, leading 64-54 when the technical was called, got outscored 31-14 the rest of the way.
Copeland, who finished with a team-high 17 points, had just two after the technical, which came on a layup with 43 seconds left.
Revitalized Roby: It was the Isaiah Roby Husker coaches, fans and teammates have been waiting to see.
The junior forward played his best game of the season Wednesday against Minnesota, scoring 15 points, pulling down four rebounds and blocking three shots.
There were the signature Roby plays that showcase his natural ability — two first-half dunks, including a poster over a Minnesota defender and a steal on the perimeter on defense.
But the missing piece — the aggressiveness.
"He was much more aggressive, and I was happy about that. I thought he did a lot of good things," Miles said. "He was involved in a lot of plays, man. And he was in there on his own a few times.
"He didn't shoot the ball as well as I know he can, but at the same time, there was a lot of physicality to it."
Allen, Heiman come up big: With James Palmer getting locked up by Amir Coffey most of the night, and Nebraska's frontcourt getting battered in the paint, Thomas Allen and Brady Heiman stepped in as best they could.
Allen scored nine points to go with three rebounds, three assists and two steals. The nine points were one off the season high for the sophomore.
Heiman, a freshman from Springfield, had the most productive game of his young career as he scored nine points and pulled down five rebounds.
Heiman had eight points in the first half, helping keep Nebraska on balance when things got wobbly in the minutes before halftime.
Emotional tribute: Nebraska honored the mother of Minnesota guard Dupree McBrayer by wearing shirts emblazoned with the message "RIP Tayra."
Tayra McFarlane died earlier this week after a battle with cancer. McBrayer dedicated Wednesday night's game to his mother's memory. He had five points, including a three-pointer with 4:39 left that kick-started Minnesota's game-clinching run.
"I thought that shot he hit was quite a moment. Even I couldn't help but just think for a brief moment what that was about," Miles said. "I'm fortunate. My parents are 92 and 87. I can't imagine trying to go through a season like that."
Miles and McBrayer shared an emotional moment in the postgame handshake line as well.
"It was just the right thing to do," Miles said.
Nebraska at Minnesota, 12.5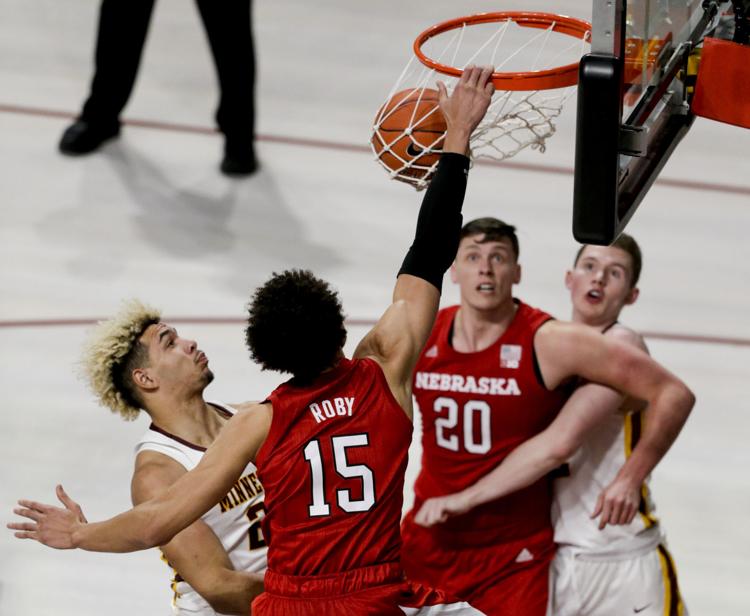 Nebraska at Minnesota, 12.5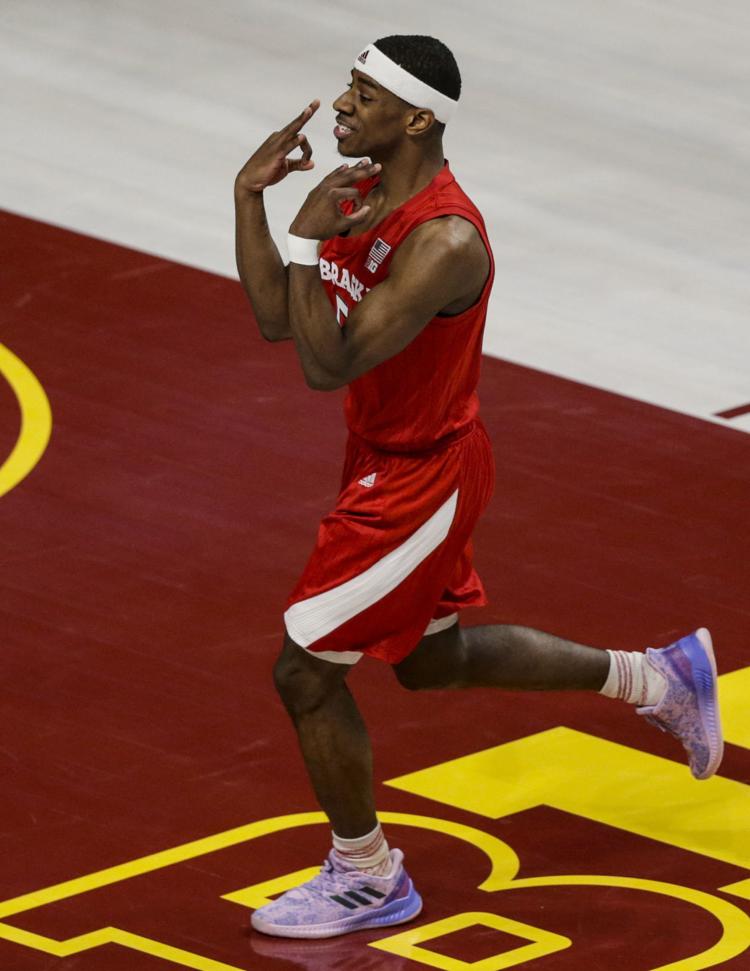 Nebraska at Minnesota, 12.5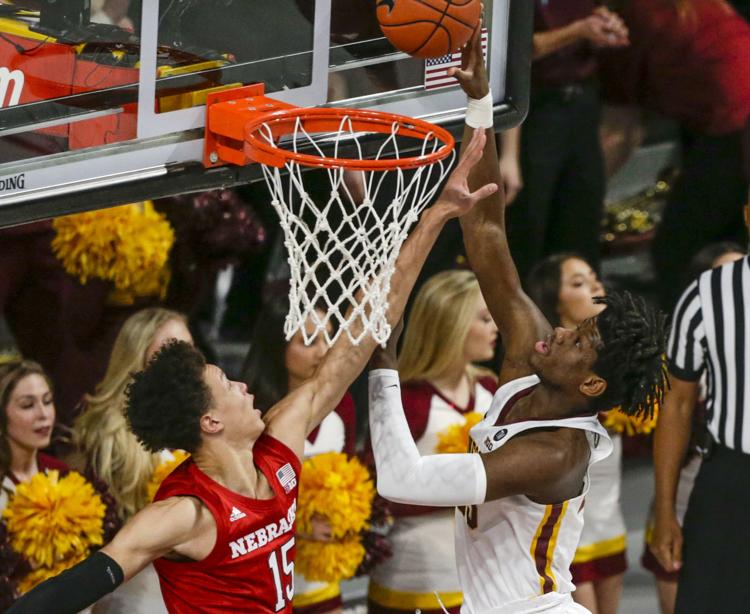 Nebraska at Minnesota, 12.5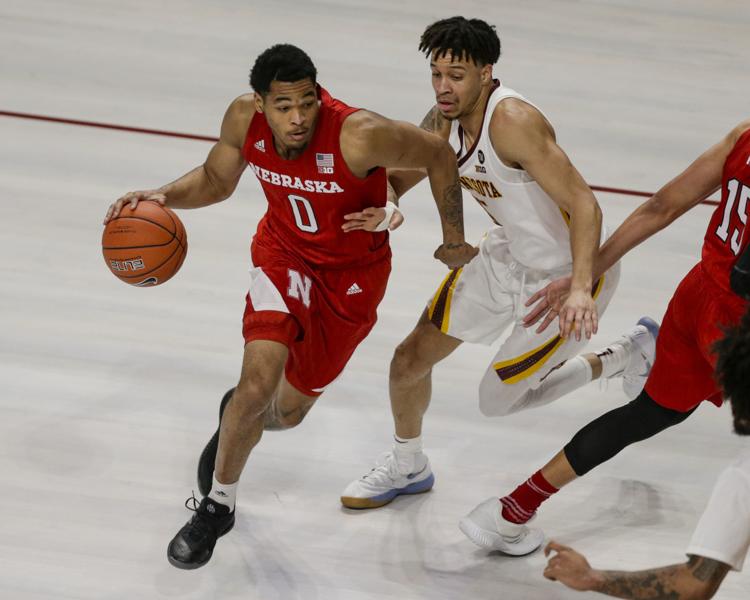 Nebraska at Minnesota, 12.5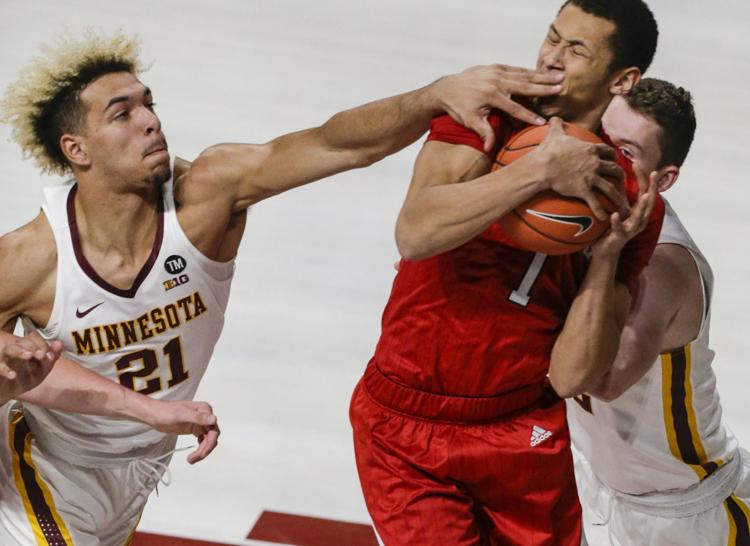 Nebraska at Minnesota, 12.5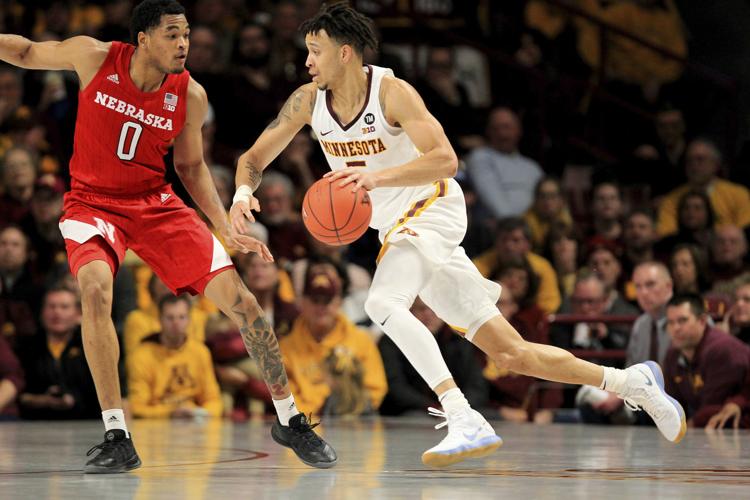 Nebraska at Minnesota, 12.5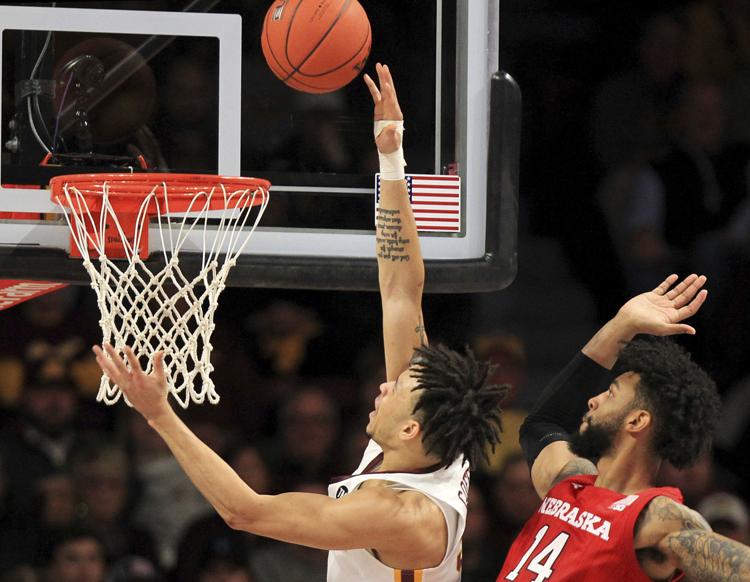 Nebraska at Minnesota, 12.5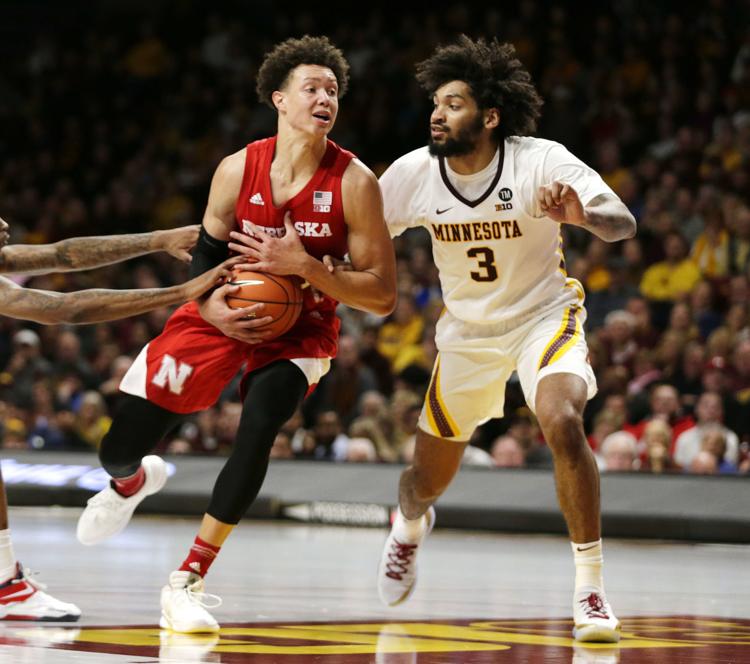 Nebraska at Minnesota, 12.5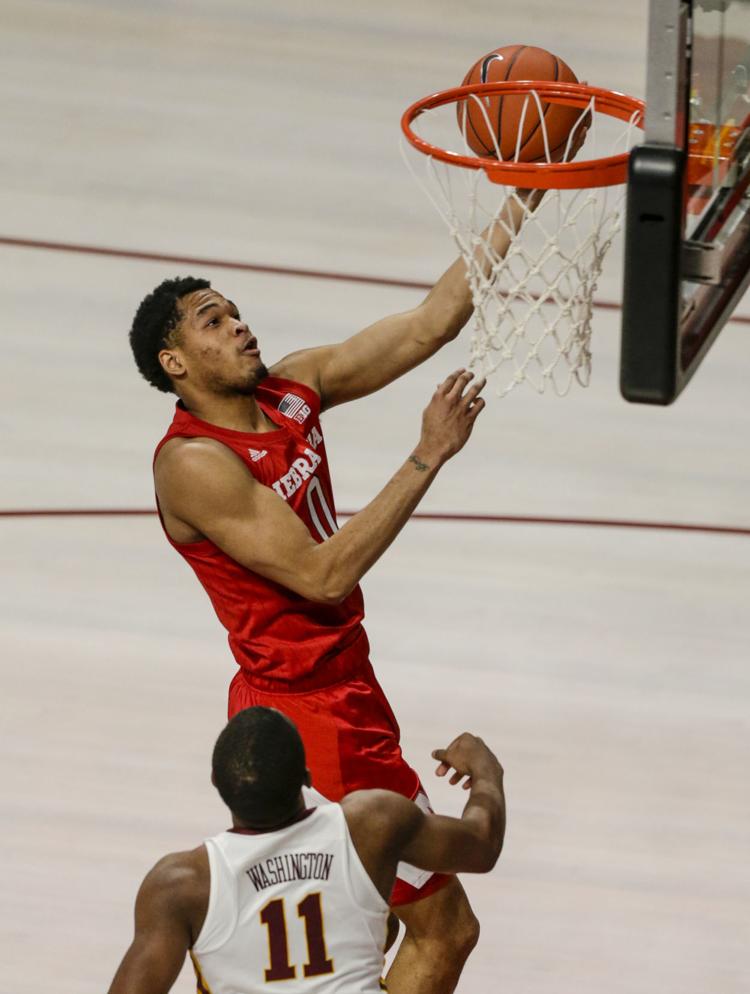 Nebraska at Minnesota, 12.5
Nebraska at Minnesota, 12.5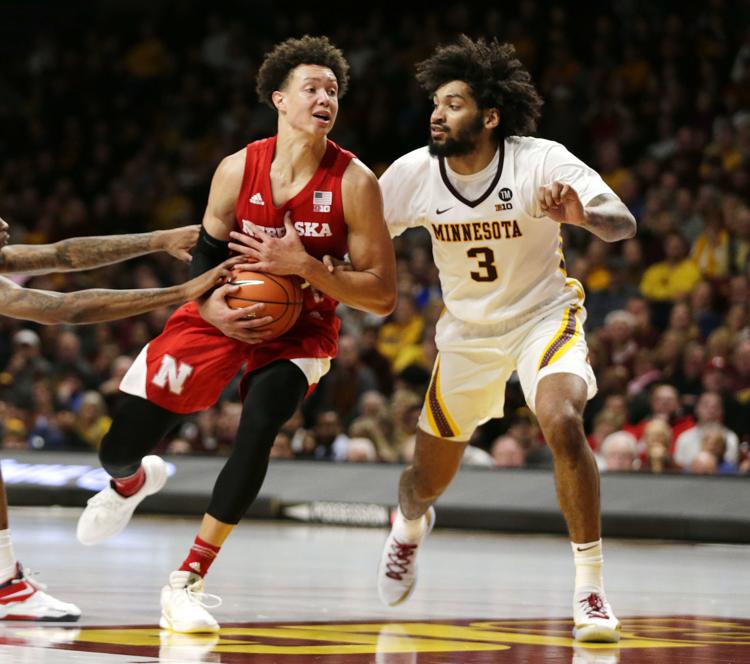 Nebraska at Minnesota, 12.5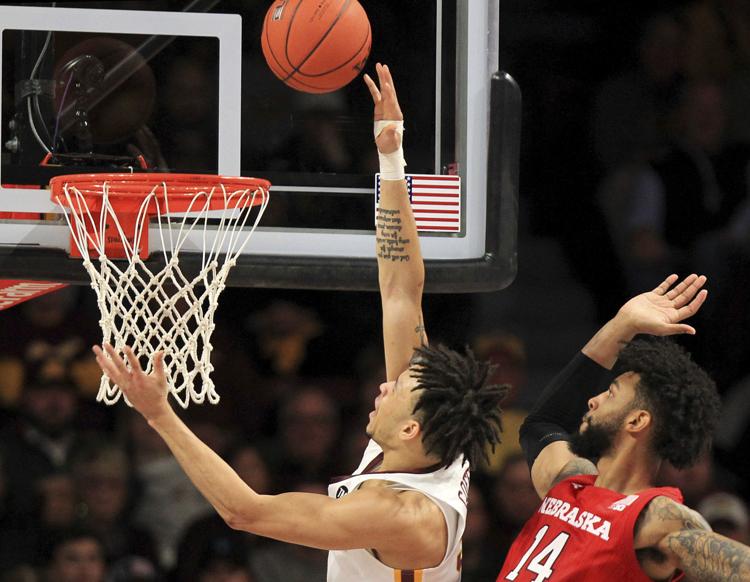 Nebraska at Minnesota, 12.5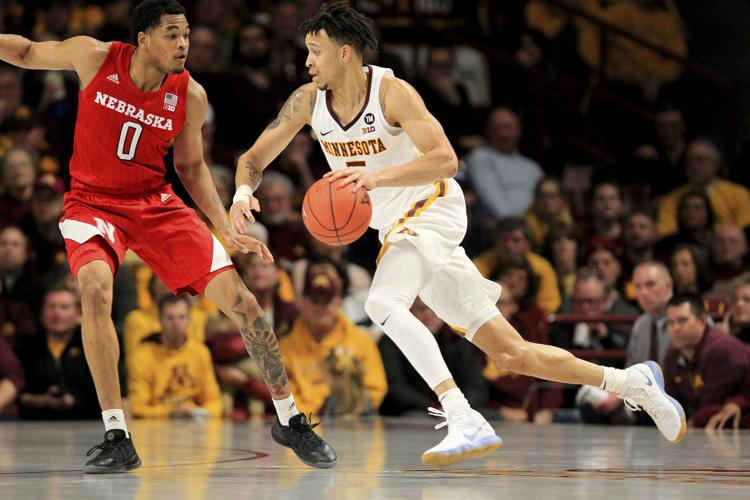 Nebraska at Minnesota, 12.5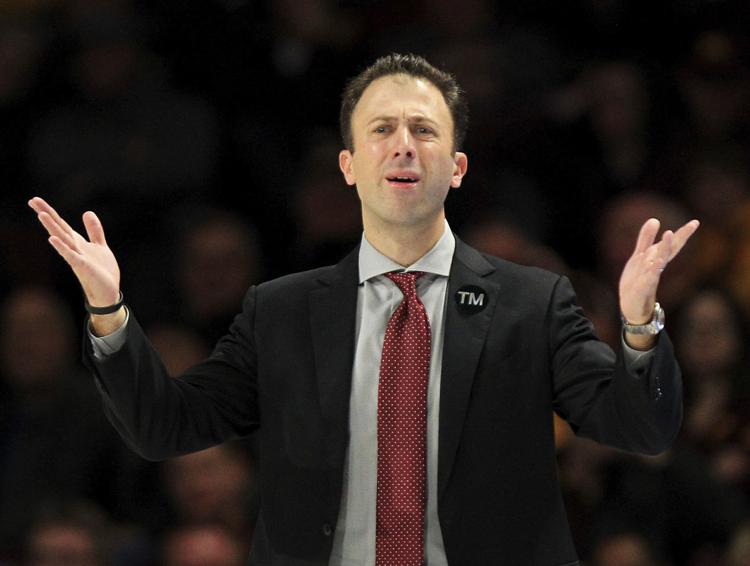 Nebraska at Minnesota, 12.5