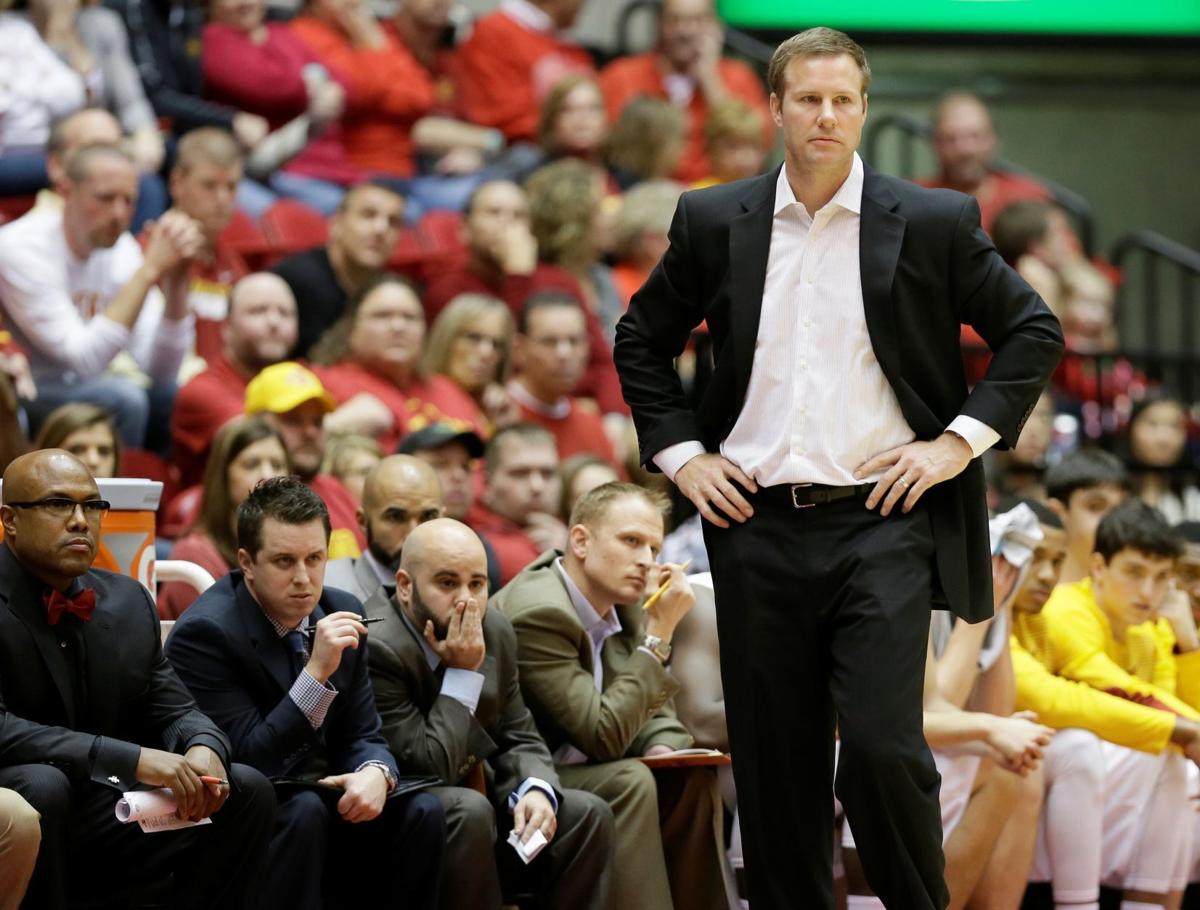 The basketball part of it is appealing, sure. Nate Loenser is back in the game, coaching in the Big Ten, and working with a Nebraska roster hoping to make a breakthrough next season.
But the familiarity of the man he's working for, and with the city he'll now live in, mean just as much to the newest Nebraska men's basketball assistant coach as anything else.
"I'm a basketball coach, but I'm also a husband and a father, as well. And that's very important to me, the family aspect, and Fred (Hoiberg) understands it. He's a family man as well, and he understands what it's like to have the balance," Loenser said Thursday. "And that's important for me personally, and to get the opportunity to work again with him, both of us our competitive nature is off the charts and we understand that.
"But at the end of the day too, our family is super-important, and he gets that and understands that. So when I can have that sort of balance, I know that I can be the most effective teacher I can be. So to get the opportunity to get to come and work for him again is just a blessing for us and our family."
Loenser has long been familiar with Lincoln, visiting the city when an older sister lived in the capital city. He's attended football games at Memorial Stadium, and basketball games at the Devaney Sports Center. Just a few minutes into Thursday's Zoom call, he rattled off former Huskers Clifford Scales, Beau Reid and Eric Piatkowski, among others.
"I haven't lived the history, but I know it," Loenser said.
Nebraska's history, or lack thereof, doesn't much concern Loenser.
Sounding much like his even-keeled boss, he spoke Thursday of taking things one day at a time and building toward potentially better days ahead.
"If you develop consistent, professional work habits with players, and try to teach them the right way, and try to teach them things that are ultimately going to lead to good things, then I think from there doors open," Loenser said. "We can't get caught up in what's happened in the past. If we can string together great days and hold each other accountable that way, I think that's where things start to turn in the right direction that I think everybody around here would like to see."
If the success comes, that will be all well and good for Loenser. But in the present, he's happy to be in a place where he once again can work with a coach in Hoiberg he counts as a mentor, and a friend.
"The relationship that he and I have now, it goes beyond basketball. I obviously agree with him philosophically. Offensively, he and I have been hand-in-hand, step-in-step, and we've grown together as well. So there's a comfort level that's there," Loenser said. "We can already speak the same language. It's like the last day we had with the Bulls was the first day here it was like there was no gap there."
Briefly
Former Nebraska forward Yvan Ouedraogo has found a new home, announcing Thursday he was transferring to Grand Canyon University.
The Lopes, coached by Bryce Drew, went 17-7 last season while qualifying for their first NCAA Tournament. Iowa ended GCU's season in the first round of the event.
A 6-foot-9, 245-pound sophomore, Ouedraogo averaged 3.4 points and 3.7 rebounds for Nebraska in 2020-21 but saw his playing time dwindle with the emergence of forwards Derrick Walker and Eduardo Andre.