He watched from the bench for the last 19 minutes of Saturday's game as Ohio State, lugging a five-game losing streak to Lincoln, strolled into Pinnacle Bank Arena and left with a 70-60 win Saturday.
Copeland was around longer than most of the fans, who were streaming for the exits with more than four minutes still to play.
"There is nothing more sickening," Nebraska coach Tim Miles said, "than emptying your own arena."
Yet this is where Nebraska (13-7, 3-6 Big Ten) stands after its third consecutive loss and fifth defeat in the last seven games. This team and its coach, men who have said over and over and over again that they want to be different from the 121 previous versions of Nebraska basketball, are starting to look all too familiar.
"Just knowing we're blowing opportunities," Isaiah Roby said when asked what is most frustrating about Nebraska's current stretch. "We know every game's going to be tough in this season. But we're getting less and less opportunities to make a name for ourselves and make some momentum."
The Buckeyes (13-6, 3-5) led by as many as 13 in the second half as Nebraska's play garnered full-on boos from the PBA crowd that had played such a large part in the Huskers building a 20-game home winning streak that ended against Michigan State nine days prior.
It was so bad that the Huskers at one point got a Bronx cheer from their own fans for the simple act of securing a defensive rebound.
In continuing to fester in its shortcomings, Nebraska in one sequence saw Ohio State hit four threes in five possessions to open up a 56-43 lead. That came after the Buckeyes had gone 4-for-17 from three in the game's first 29 minutes.
You have free articles remaining.
Keep reading for FREE!
Enjoy more articles by signing up or logging in. No credit card required.
Then, after cutting the deficit to seven and getting the crowd back into the game, Nebraska (13-7, 3-6) forced a hurried three from Luther Muhammad at the end of the shot clock that rattled the rim twice, kissed the backboard and fell through the hoop.
The Huskers, again, were destroyed on the glass, getting out-rebounded 45-31, giving up 14 offensive rebounds, and allowing 14 second-chance points while scoring just two themselves. 
The Huskers, again, struggled mightily to score from in close — Nebraska was a miserable 12-for-31 on shots in the paint. There were the scoring droughts that a team of this caliber was supposed to have put in the past — chief among them, after opening up a 19-12 lead with 9:50 left in the first half, Nebraska was outscored 17-5 going into halftime.
The Huskers' 24 first-half points were their fewest in a half this season, two fewer than the 26 they scored in each half of the Texas Tech game on Nov. 20.
And it's not as if Ohio State had a reputation for rugged inside play, the presence of 6-foot-9, 270-pound Kaleb Wesson notwithstanding. The Buckeyes came into the game 10th in the Big Ten in rebounding margin in league games and dead last in blocked shots.
So thorough was Ohio State's dominance on the glass that the Buckeyes moved to fourth in the league in rebounding margin after Saturday's game.
"I think we started out slow. We didn't play with a lot of energy," senior guard Glynn Watson said. "We made our run, but it wasn't enough. And now we've just got to get better."
Muhammad, who came in averaging 9.1 points and 2.8 rebounds per game, finished with a career-high 24 points and six boards to pace the Buckeyes. His previous best scoring game was 15 points.
James Palmer led Nebraska with 19 points while Glynn Watson had 18. The other eight Huskers who played combined to score 23 points on 9-for-31 shooting.
Ohio State vs. Nebraska, 1.26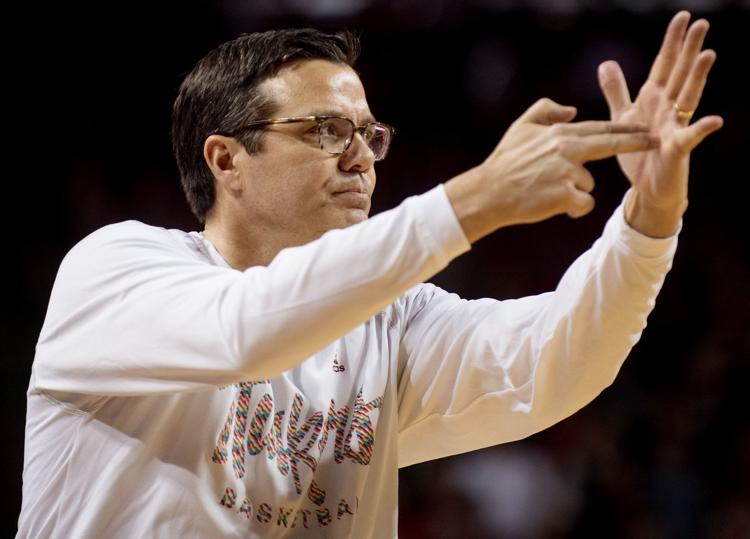 Ohio State vs. Nebraska, 1.26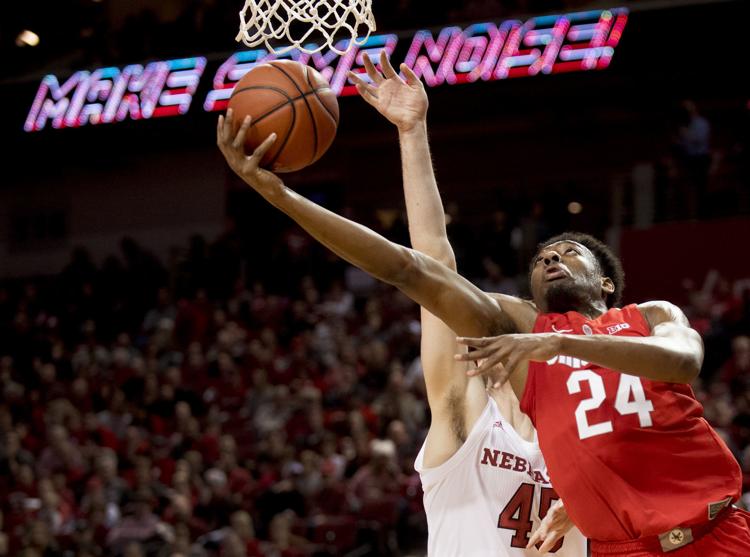 Ohio State vs. Nebraska, 1.26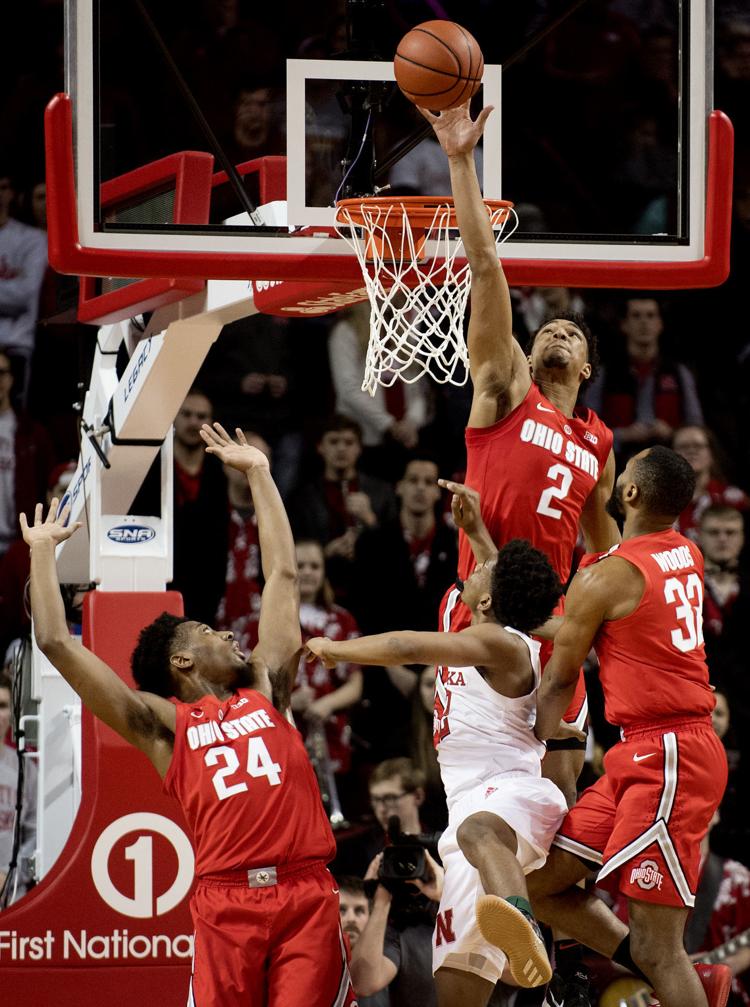 Ohio State vs. Nebraska, 1.26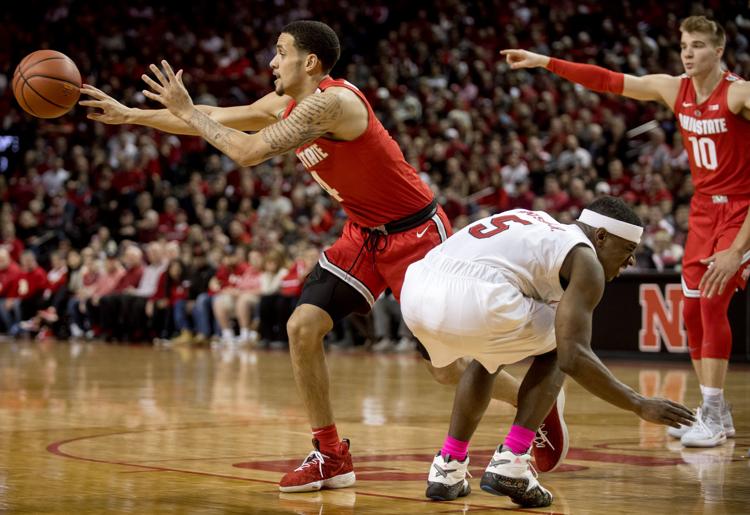 Ohio State vs. Nebraska, 1.26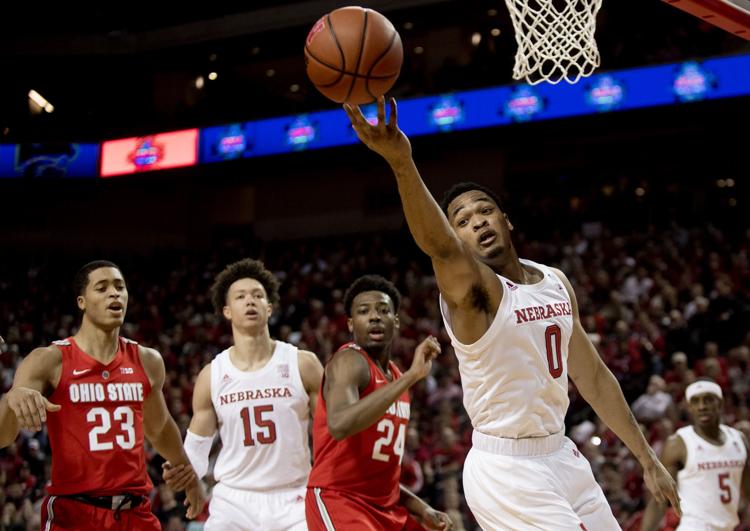 Ohio State vs. Nebraska, 1.26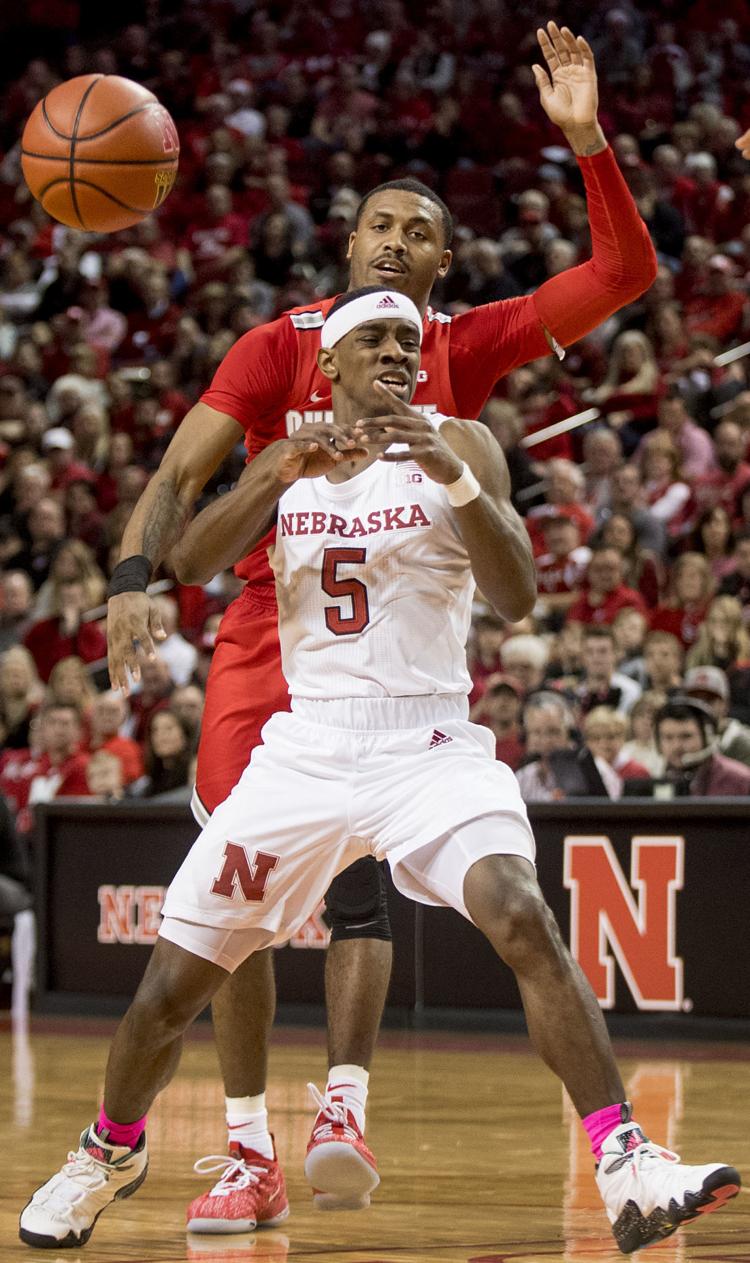 Ohio State vs. Nebraska, 1.26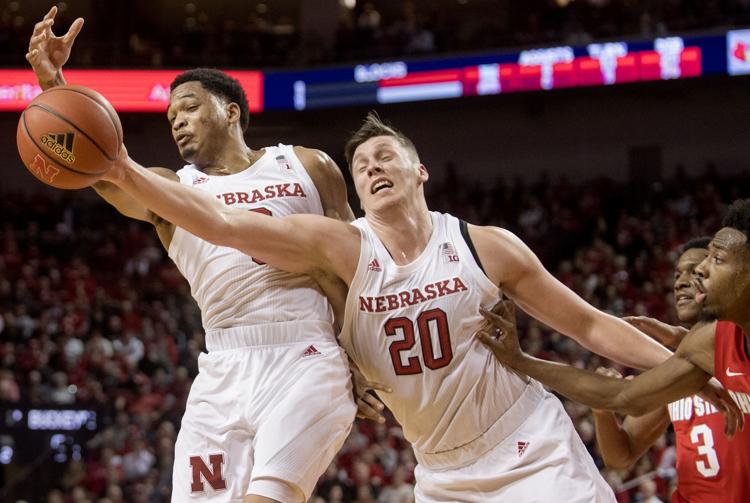 Ohio State vs. Nebraska, 1.26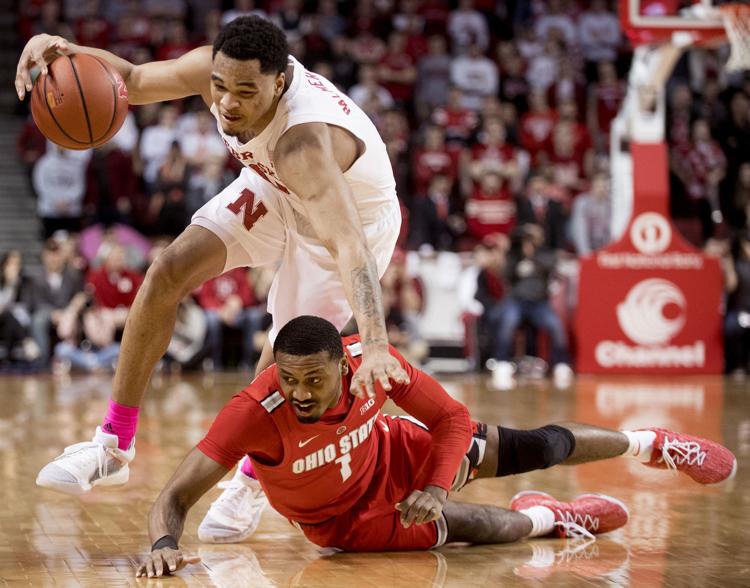 Ohio State vs. Nebraska, 1.26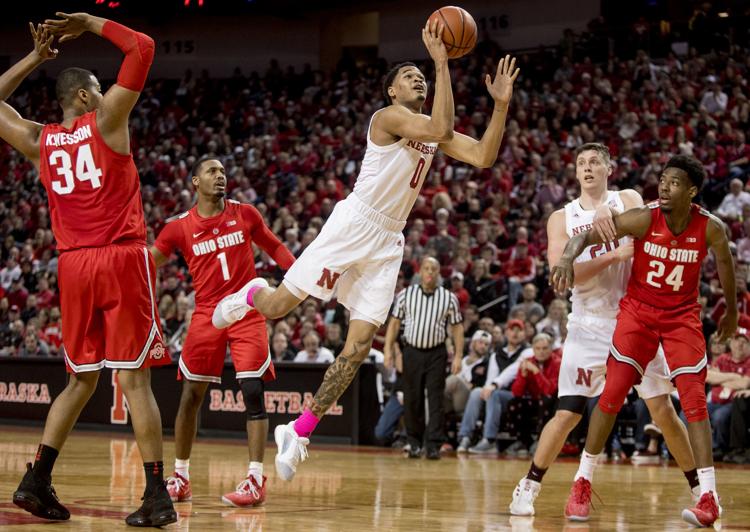 Ohio State vs. Nebraska, 1.26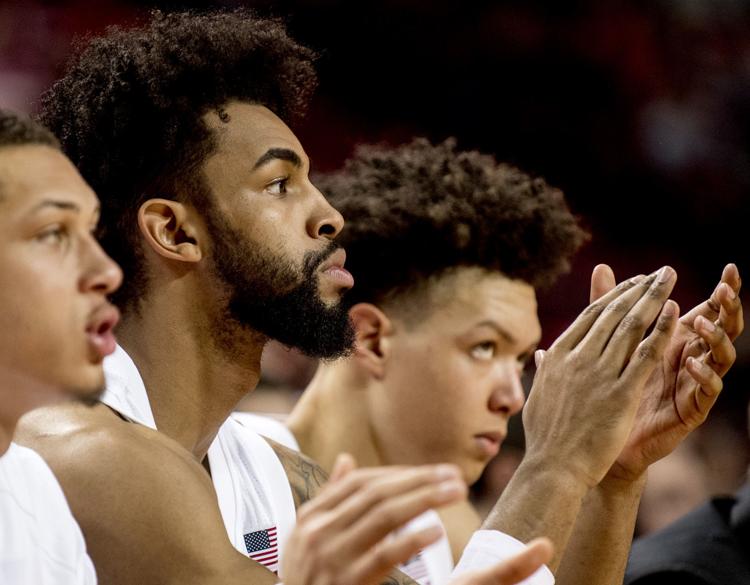 Ohio State vs. Nebraska, 1.26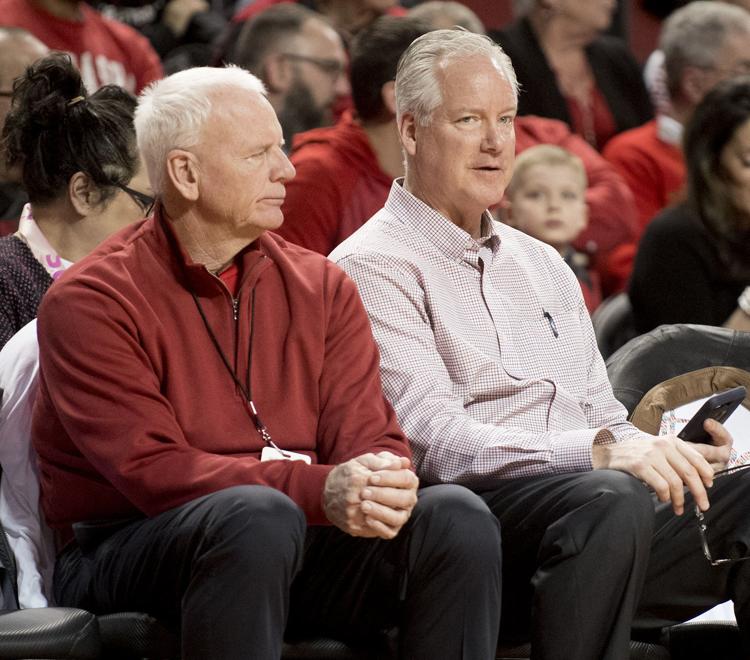 Ohio State vs. Nebraska, 1.26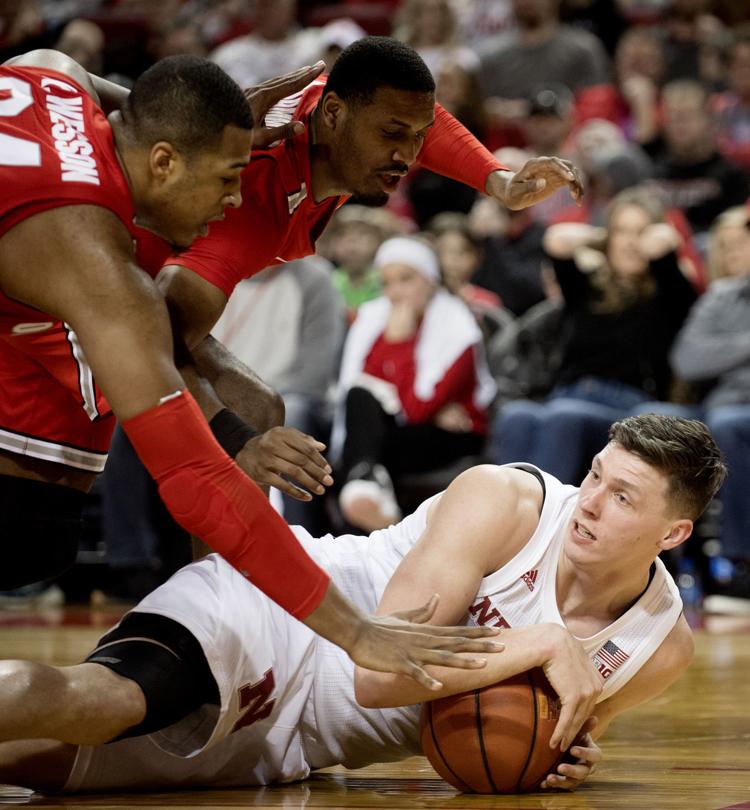 Tim Miles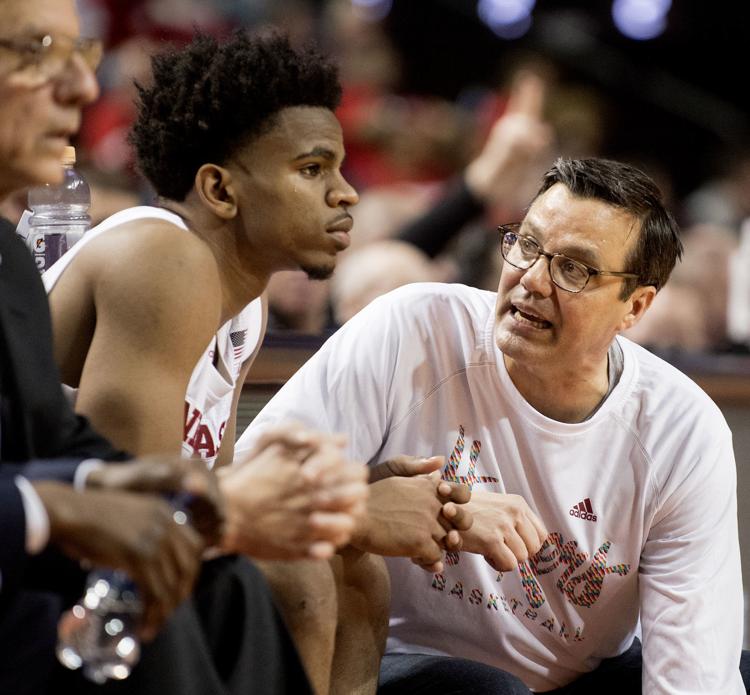 Ohio State vs. Nebraska, 1.26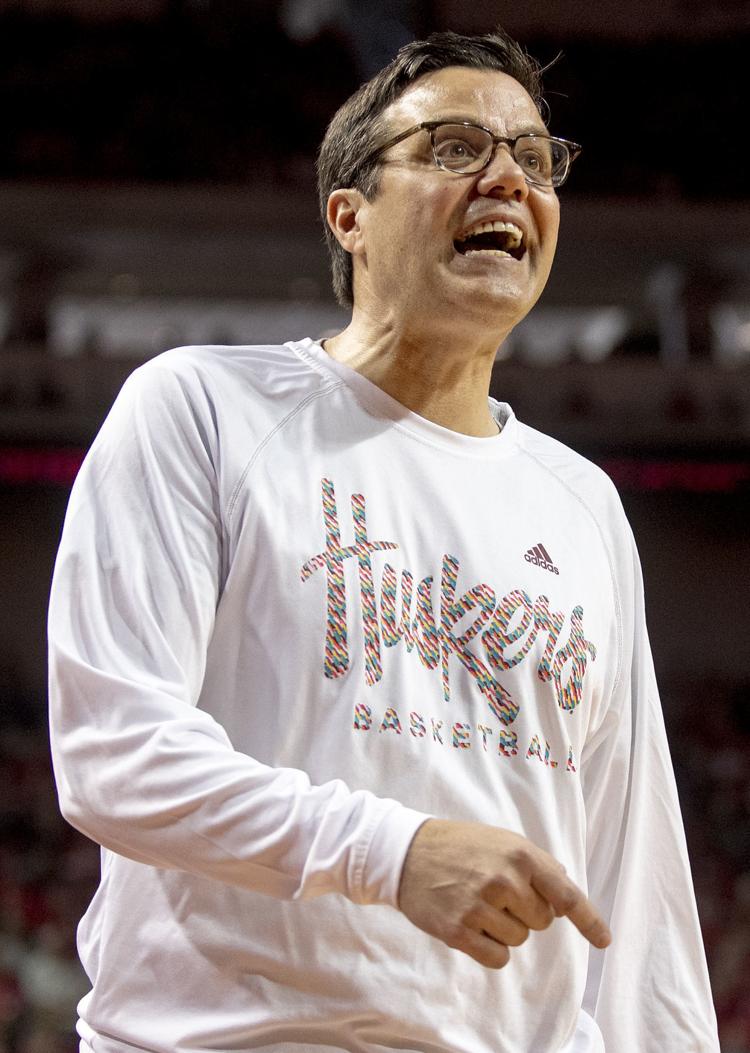 Ohio State vs. Nebraska, 1.26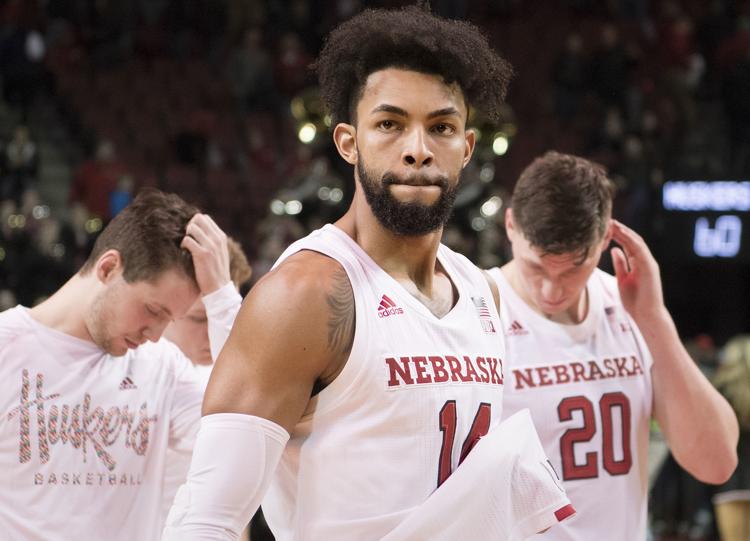 Ohio State vs. Nebraska, 1.26