Whatever Nebraska lost defensively in losses at Maryland and Iowa to drop to 1-3 in Big Ten play, the Huskers have spent the last two days trying to find.
For a team built on defense that has plummeted to the bottom of the league in a handful of defensive categories, that has meant getting back to the basics of its defensive principles.
"We started the year off a great defensive team, holding opponents to a great percentage and low scoring, and somehow we got away from that the past two games — the past four or five games, actually," senior forward Tanner Borchardt said Wednesday. "And we just can't do that. So the last couple practices we've just been breaking down the fundamentals, starting from the bottom … basically stuff you learn the first day of practice, we're doing it right now.
"Just to rebuild what we had a month or so ago. That's always been our identity. I think we're just getting back to it."
The Huskers will see if the work has paid off Thursday night. NU hosts Penn State at Pinnacle Bank Arena, with tip scheduled for 8:05 p.m.
In conference games, the Huskers (11-4, 1-3 Big Ten) rank at or near the bottom in scoring defense, field-goal defense and three-point defense, to say nothing of their rebounding woes. It's a combination that cost them second-half leads at Minnesota and Maryland and never gave them a real chance against Iowa.
Tim Miles' news conferences usually contain their share of levity. Wednesday Nebraska's coach took on a more serious tone.
"Effort. Care," Miles said of what he wants to see from his players Thursday night. "This is a more casual team. I think one of the things we always work on is getting them locked in and running to the fight.
"They did yesterday in practice. It's like they said list week — they were angry. And I'm like, we need to stay angry. I don't think we stayed angry. I'm not sure we were ever that angry."
Penn State (7-8, 0-4) presents an interesting opportunity for NU. The Nittany Lions rank last in league games in scoring at 57 points per game, 13th in field-goal percentage and last in three-point shooting percentage.
But, Penn State has done so against perhaps the toughest early-season slate in the conference — games against Maryland, Indiana, Michigan and Wisconsin.
"The one thing you can't take for granted is that, 'Oh, we're going to win at home. We're at home.' And I think that's the No. 1 message I want to put out there. That I'm happy we're at home, and our fans have been terrific and PBA's been very good to us," Miles said. "That's good, but at the same time, I don't know that we want to depend on that."
Briefly
Huskers senior swingman James Palmer has been named to a pair of midseason national player of the year watch lists.
Palmer is one of 25 players named to the John R. Wooden Award watch list and one of 30 named to the Lute Olson Award watch list.
Palmer is believed to be the first Husker men's player named to the midseason watch list for the Wooden Award. He is one of seven Big Ten players on the list.
The 6-foot-6 senior is averaging 20.1 points, 3.9 rebounds, 3.0 assists and 1.5 steals per game, ranking second in the Big Ten in scoring and fourth in steals.\
1. Michigan (15-0, 4-0 Big Ten)
Looking like the Wolverines will be 17-0 when they start a four-game stretch at Wisconsin, home against Minnesota, at Indiana and home against Ohio State. Michigan looked like the best team in the country for the first 10 minutes of Sunday's game against Indiana. The Wolverines are 29-1 in their last 30 games, with the only loss coming in last season's national championship game.
Up next: at Illinois Thursday; vs. Northwestern Sunday
2. Michigan State, (13-2, 4-0)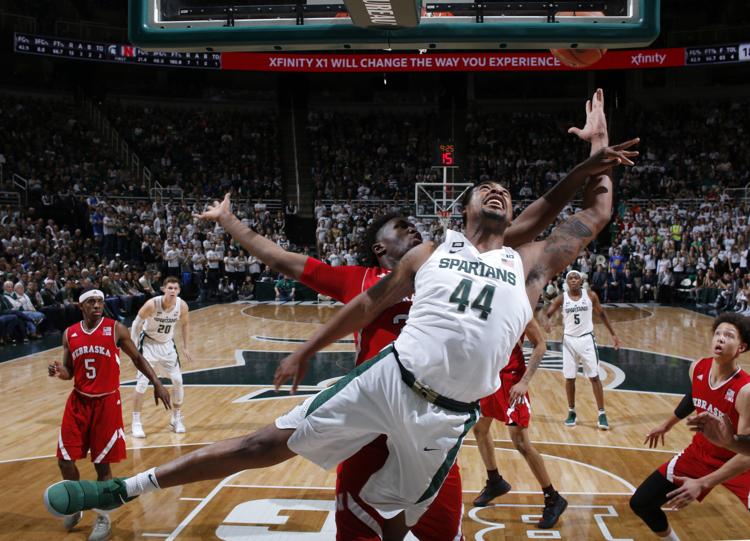 It looks like Michigan, Michigan State, then everyone else in the Big Ten through the first 20 percent of the season. The Spartans are averaging 86 points per game during their current eight-game winning streak, with six of those victories by double digits. 
Up next: vs. Purdue Tuesday; at Penn State Sunday
3. Ohio State, (12-2, 2-1)
Tough to drop the Buckeyes after a really competitive game against Michigan State in which the Spartans pulled away late in the second half to win by nine. Ohio State is, right now, probably the most complete of the second tier of teams in the league.
Up next: at Rutgers Wednesday; at Iowa Saturday
4. Minnesota (12-2, 2-1)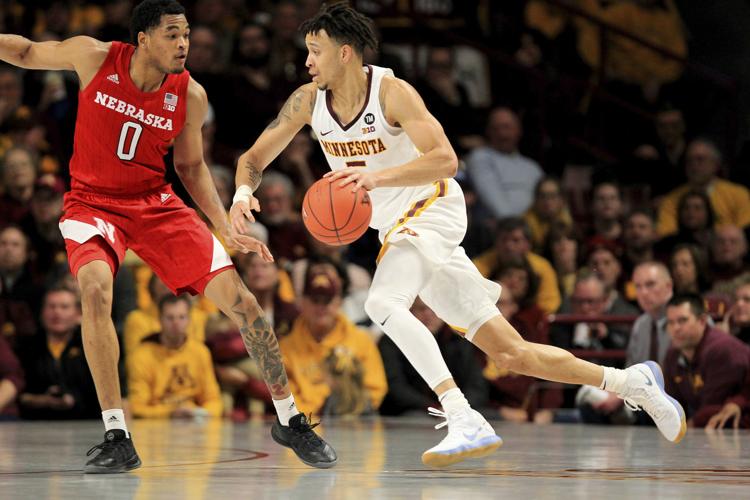 The comeback win against Nebraska was the start of a six-game winning streak for the Gophers, who haven't lost since Ohio State spanked them by 20 more than a month ago. There's a real chance Minnesota is 16-2 and 6-1 in the league when it travels to Michigan in a couple weeks.
Up next: vs. Maryland Tuesday; vs. Rutgers Saturday
5. Maryland (12-3, 3-1)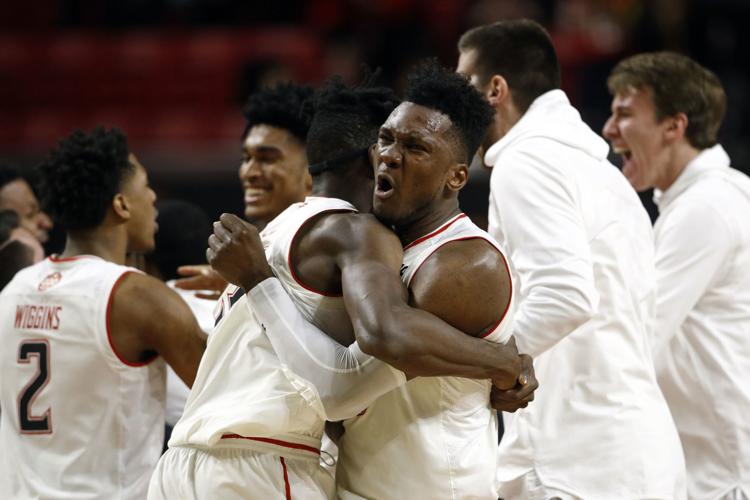 Followed up the Nebraska thriller with a road blowout of Rutgers. Things ramp up significantly over the next two weeks, but for now the Terps look built to compete for a top-third Big Ten finish. Bruno Fernando is a physical freak, and freshman Jalen Smith is the real deal.
Up next: at Minnesota Tuesday; vs. Indiana Friday
6. Wisconsin (11-4, 3-1)
Scored just 14 first-half points in a grotesque home loss to Minnesota. Teams are discovering if they can keep it close against the Badgers late in the second half, the Hack-A-Happ strategy becomes pretty good. Senior forward Ethan Happ is an excellent player, but is shooting just 49 percent from the foul line and went 1-for-7 against the Gophers.
Up next: vs. Purdue Friday; at Maryland Jan. 14
7. Purdue, (9-5, 2-1)
Smacked Iowa 86-70 last week in a game that wasn't nearly as close as the final score indicated. Two tough tests this week with trips to Michigan State and Wisconsin. Feels like a team that will just kind of hang around somewhere in the top half of the standings all season.
Up next: at Michigan State Tuesday; at Wisconsin Friday
8. Indiana (12-3, 3-1)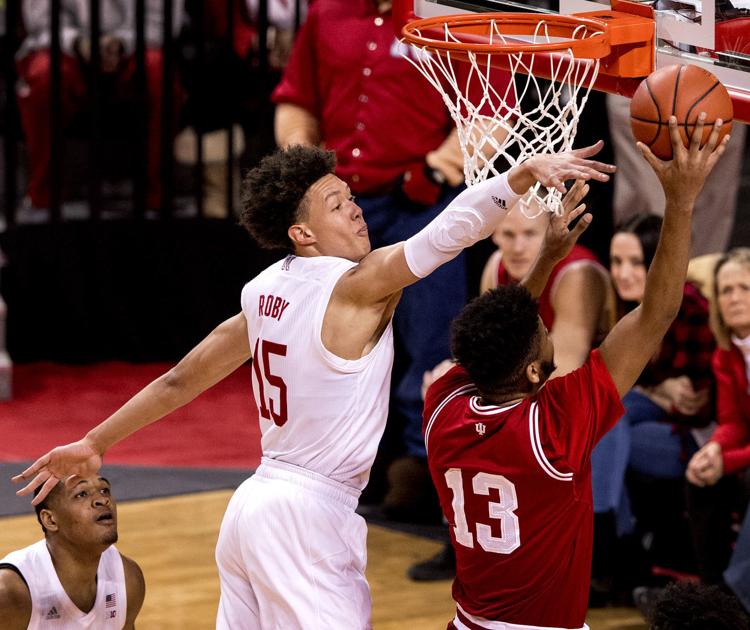 Still not sure what to make of the Hoosiers. Their three league wins have come against the Nos. 11, 12 and 13 teams in these rankings, with two of those wins by two points and another by eight. Michigan led Indiana 30-13 just 10 minutes into their Sunday matchup before eventually winning by 12.
Up next: at Maryland Friday; vs. Nebraska Jan. 14
9. Iowa (12-3, 1-3)
The Hawkeyes were desperate for a win against Nebraska, and got it at home. Forward Luka Garza, a 6-foot-10 ball of energy, also made his return, and his presence makes Iowa much better. But this is still a team with issues, particularly on the defensive end.
Up next: at Northwestern Wednesday; vs. Ohio State Saturday
10. Nebraska (11-4, 1-3)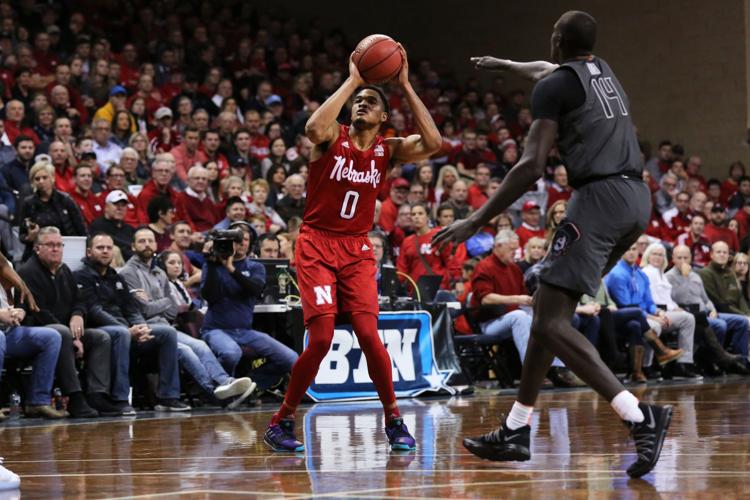 Nebraska seems caught between trying to defend the three like it did early in the season while also trying to improve its defensive rebounding, and is doing neither. The Huskers are last in the Big Ten in three-point percentage defense, 10th in field goal percentage defense, 12th in rebounding margin, 13th in defensive rebounds per game, and last in defensive rebounding percentage. It's not time to panic yet, but there are some real issues that need to be resolved.
Up next: vs. Penn State Thursday; at Indiana Jan. 14
11. Northwestern (10-5, 1-3)
Three of Northwestern's four league games have been decided by two points, including Sunday's nail-biter against Illinois. The Wildcats seem to be good enough to give a lot of teams trouble, and shaky enough to lose to anyone in the conference. That's a tough way to make a living.
Up next: vs. Iowa Wednesday; at Michigan Sunday
12. Penn State, (7-8, 0-4)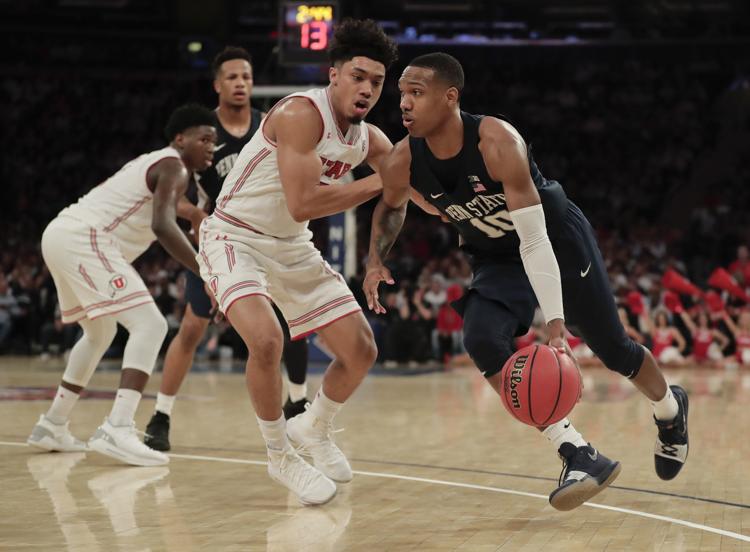 A impossibly difficult start to conference play — games against Maryland, Indiana, Michigan and Wisconsin — have put the Nittany Lions in an early hole. This team really struggles on offense. And head coach Patrick Chambers was suspended for the Wisconsin game after shoving one of his players. Things are not so happy right now in Happy Valley.
Up next: at Nebraska Thursday, vs. Michigan State Sunday
13. Illinois (4-11, 0-4)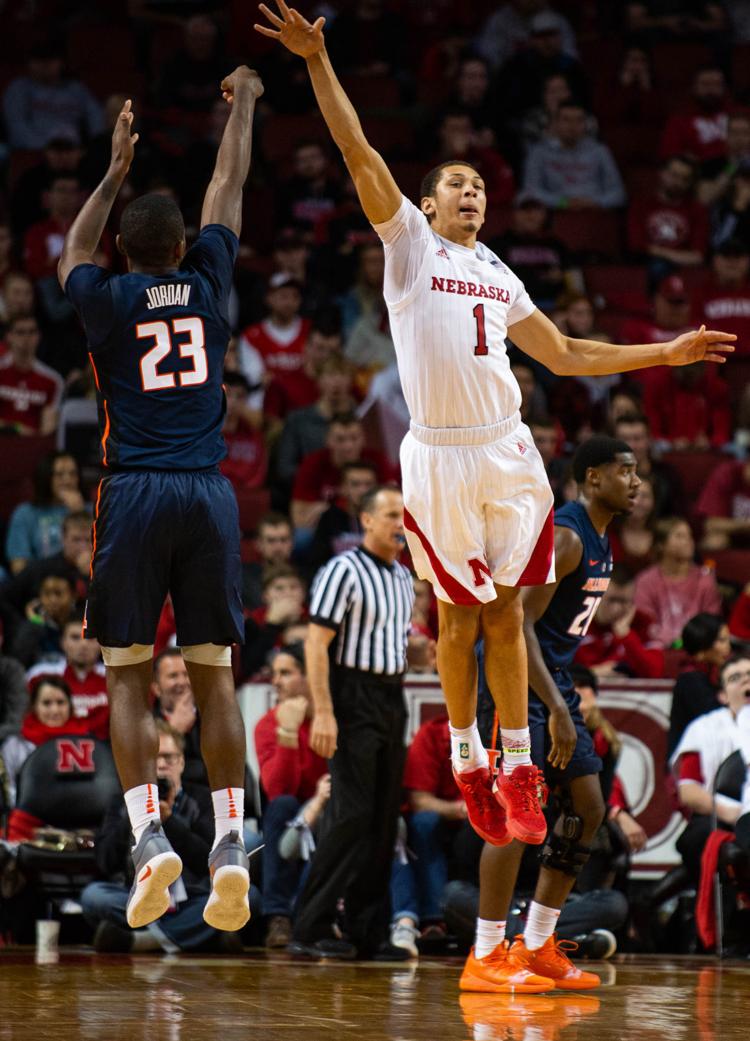 Illinois was in position, leading Northwestern under a minute to play on the Wildcats' home court. Then the Illini gave up the game-winning three with 10 seconds left off an offensive rebound. Then they fumbled an inbounds pass and had to throw up a desperation shot that missed. Next they get to play Michigan. Hard times.
Up next: vs. Michigan Thursday; vs. Minnesota Jan. 16
14. Rutgers (7-6, 0-3)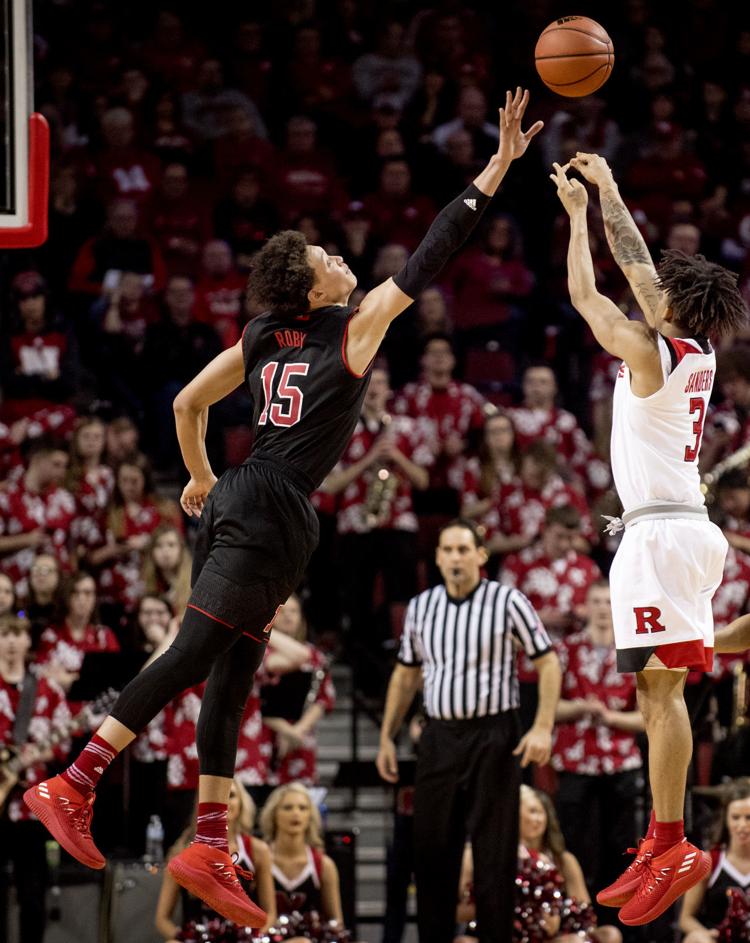 While Nebraska has already played three road games, Rutgers still has nine road contests left, including seven of their last 12. And there's a decent chance the Scarlet Knights won't be favored in any of their remaining home games either. It's tough, tough sledding when you're at the bottom of the Big Ten.
Up next: vs. Ohio State Wednesday; at Minnesota Saturday